SMH - consolidating before another push higher into the target box!
On 1 April 2019 I posted a chart below and wrote:
"My expectations are the same. From that bottom we should get another impulsive move up to a new 2019 high in wave ( c ) of ( v ) up."
SMH - 15 min chart updated on 4/1/2019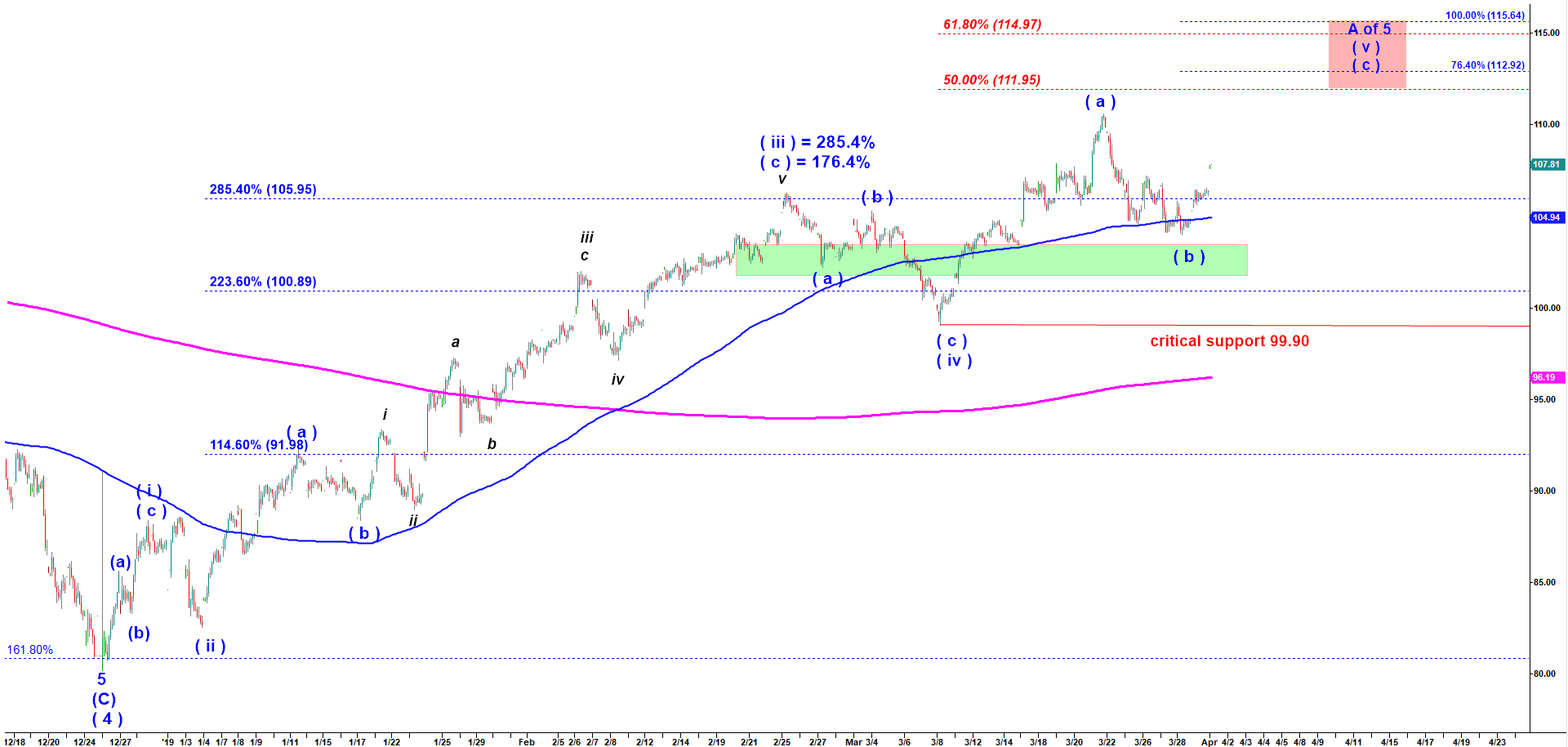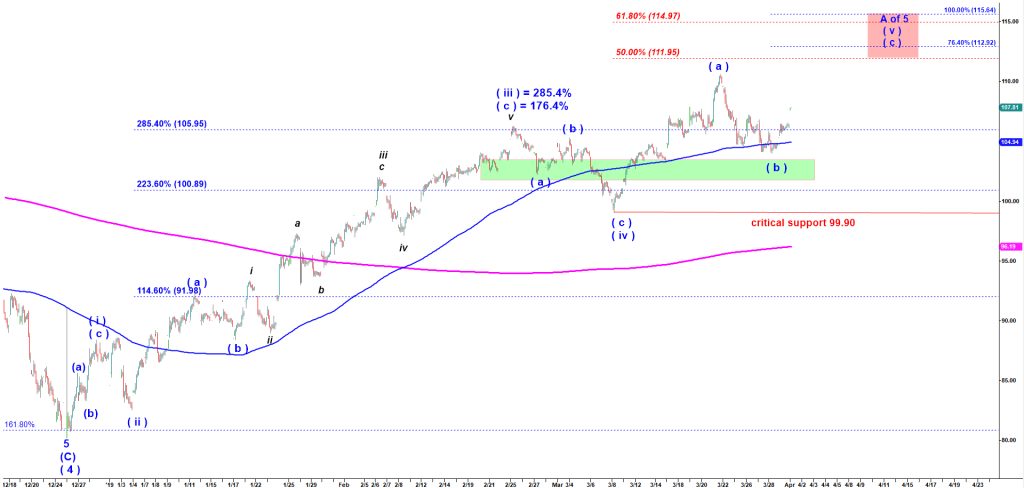 This final push in wave ( c ) of ( v ) has to be subdivided into five micro waves. Yesterday we topped in the wave iii up. And since then we have been in a flat triangle shaped consolidation that should resolve with another rally targeting the red box.