Subscription: Micro Counts of Crude Oil & Nat Gas
I want to re-approach NG from scratch. Let's start from a big picture, a weekly chart. We have got A-B-C structure off the Feb 2016 lows. We have two macro scenarios. One scenario is bullish. Under the bullish scenario we count the low in February 2016 as THE BOTTOM and that A-B-C off that bottom shall be counted as wave 1 up. Then we should identify a corrective structure off the top of wave 1 up ( $4.87 in Nov 2018 ).
Off that November 2018 top I may count a complex double three corrective pattern. Even at this lower time frame we have another two potential counts. Specifically we should make a choice whether wave ( a ) of Y has bottommed. On the two charts below wyou can see two alternative options:
Natural Gas - 4 hour chart updated on 23 April 2019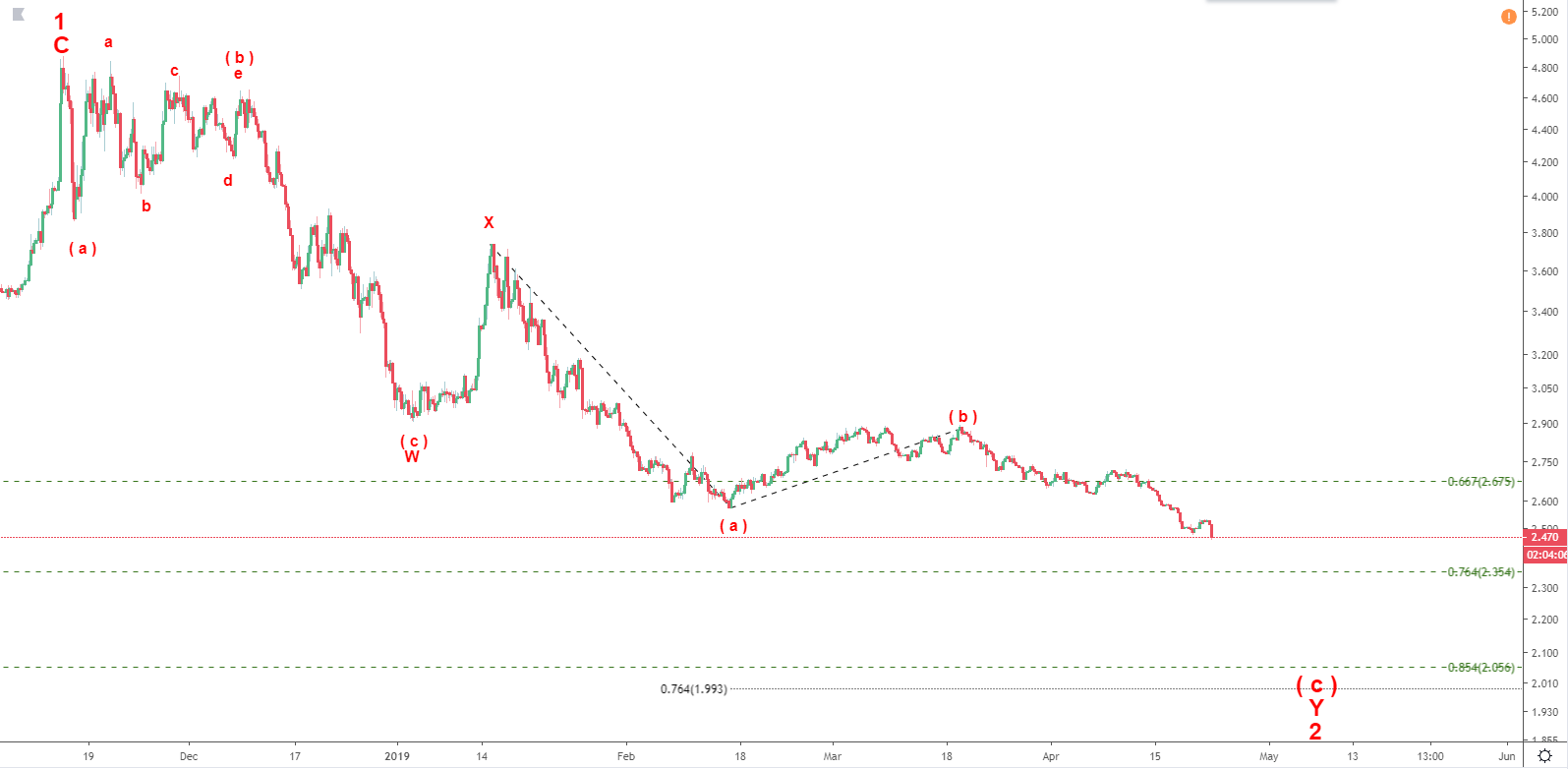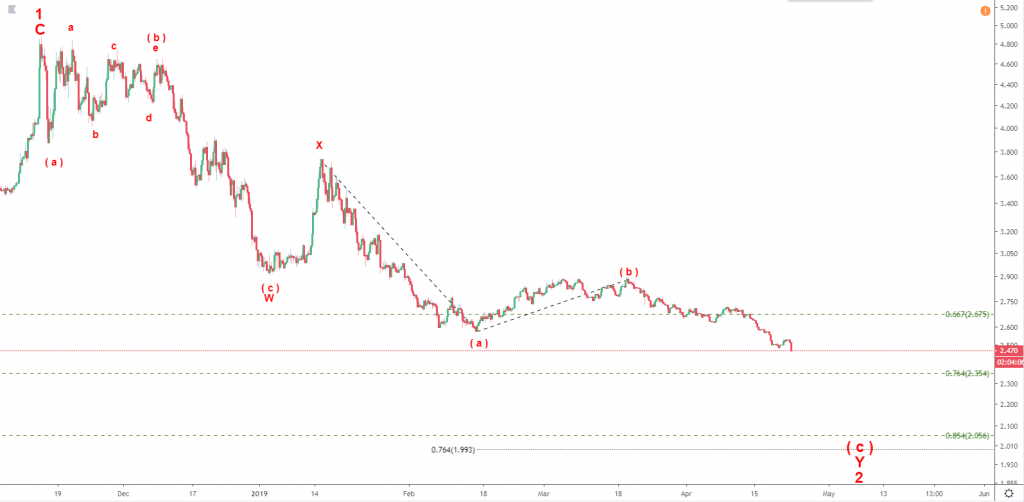 On 4 hour chart above the count implies wave ( a ) down has bottomed. On the 2 hour chart below wave ( a ) down has not bottomed. Under that count NG is in the final move down in a micro wave v down. Even though the scenario below on 2 hour chart expects NG to find a bottom under 2.31 but a potential bullish pullback in wave ( b ) up may be pretty shallow. I will keep watching NG but I would be very cautious trying to catch that falling knife. I do not see any reliable pattern here to trade.
Natural Gas - 2 hour chart updated on 23 April 2019