$NQ #NQ #trading futures #day trading
This chart can be named "the thrill is gone":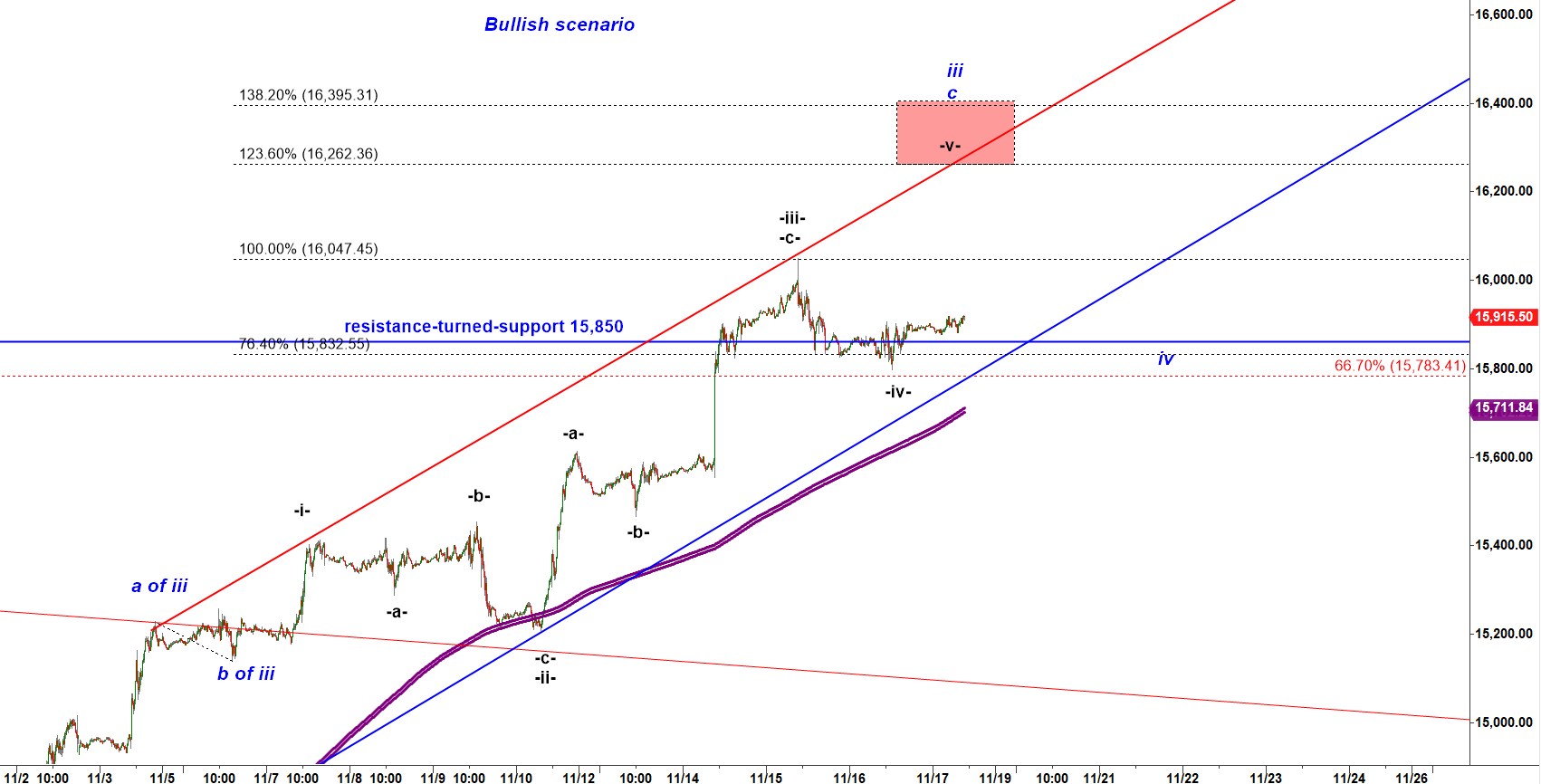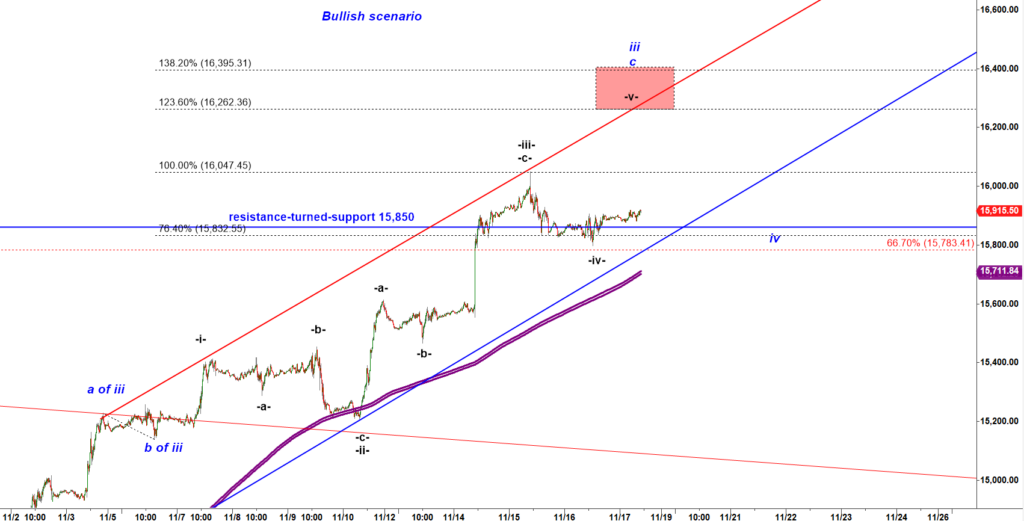 Bulls built a base and then nothing came out of that base.
Now let's go micro and look at the 9 min chart: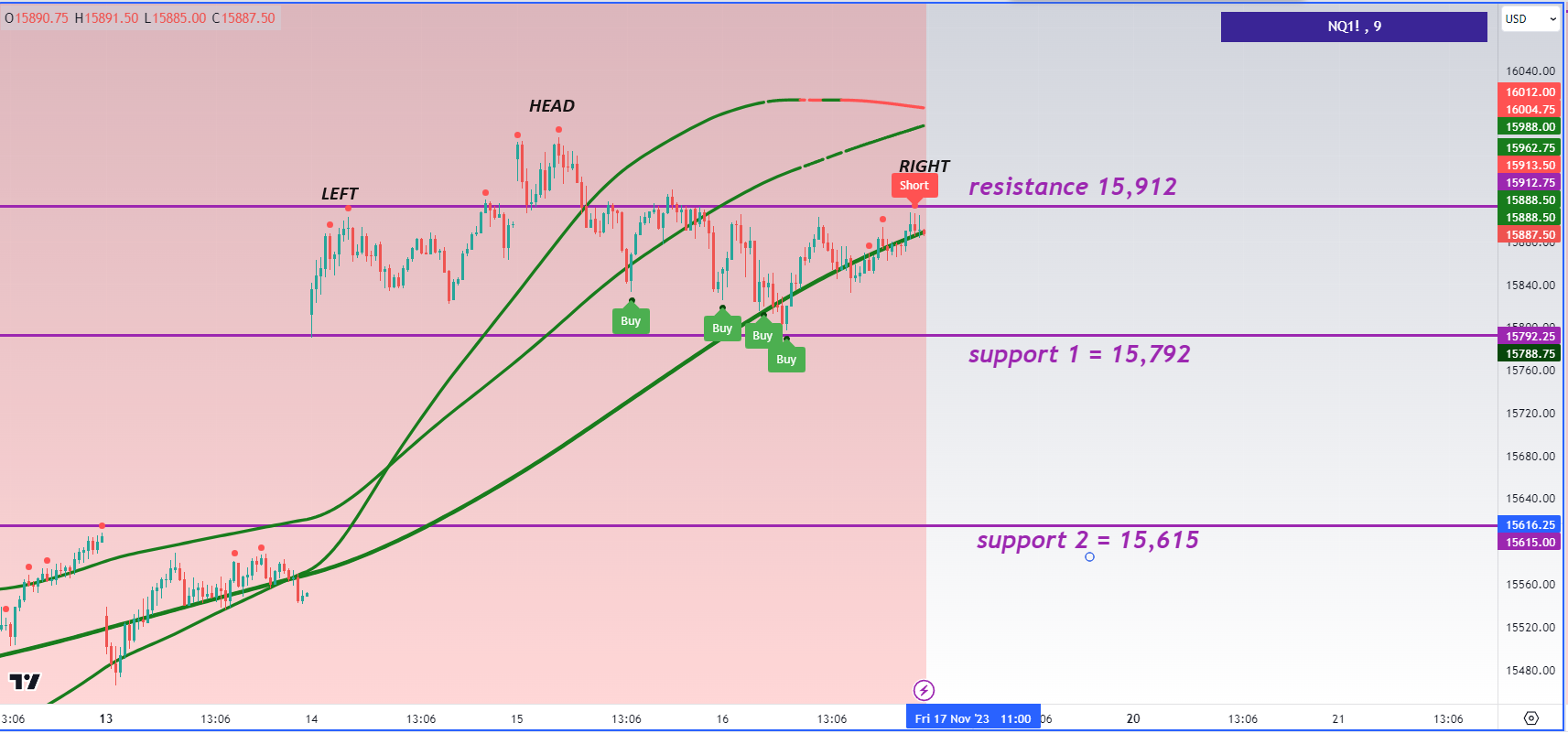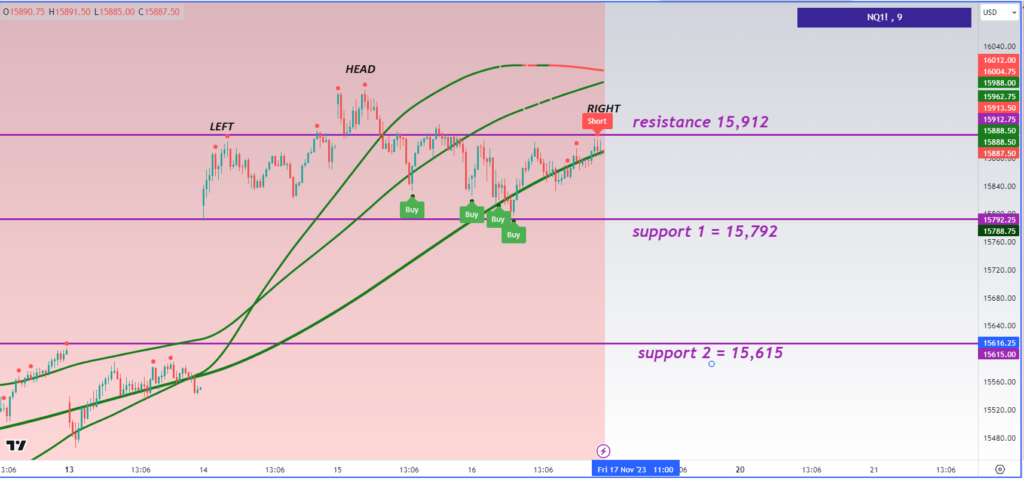 You can see signals produce by my proprietary indicator called the Cloud Trader.
Bears have a 75% completed bearish reversal Head and Shoulders pattern. To trigger that pattern bears need to break under the neckline 15,792.
SHORT SETUP: If they could break under the neckline they would open a huge air pocket, the gap up down to 15,615.
LONG SETUP: If NQ drops to the neckline 15,792, but then bulls step in and hold , turn it up and manage to push over 15,912 that would be a great long setup