$NQ #NQ #trading setup #Elliott Wave
Afternoon update, 2-56 PM EST
Note where this rally stopped. Right at the trend line that used to be a support but then got broken and turned into a resistance.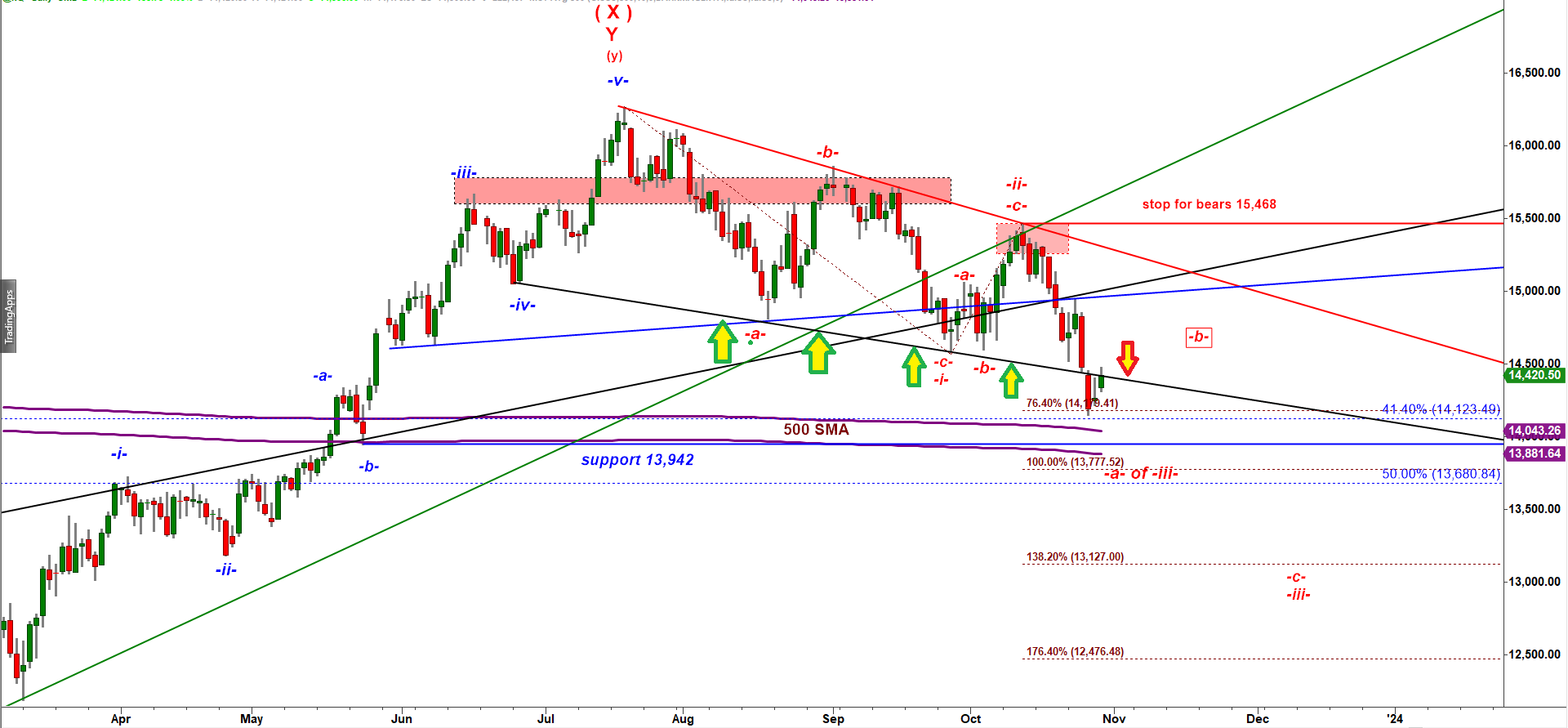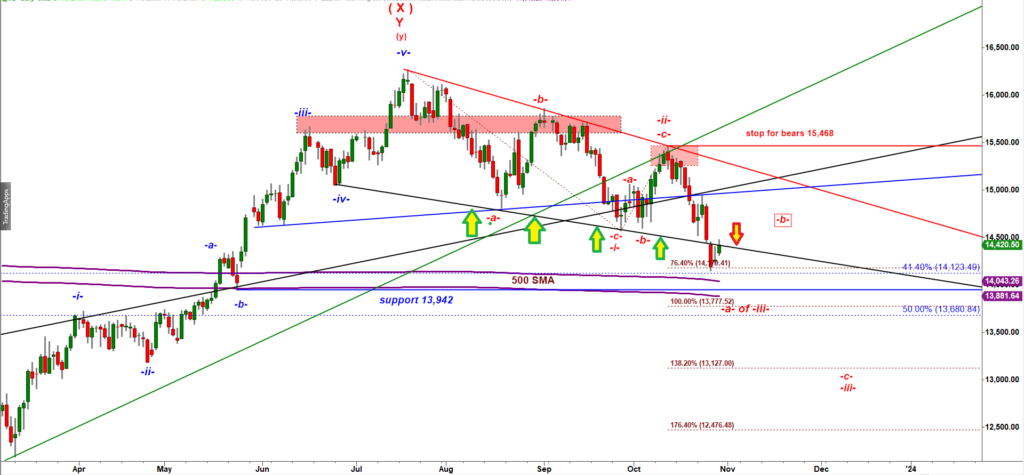 This case is a great illustration of significance of a 76.4% ext which I call "the risk level" (14,170).
Every new leg up or down faces risk of pre-mature completion once it hits a 76.4% ext of the preceding move in that direction, the first leg: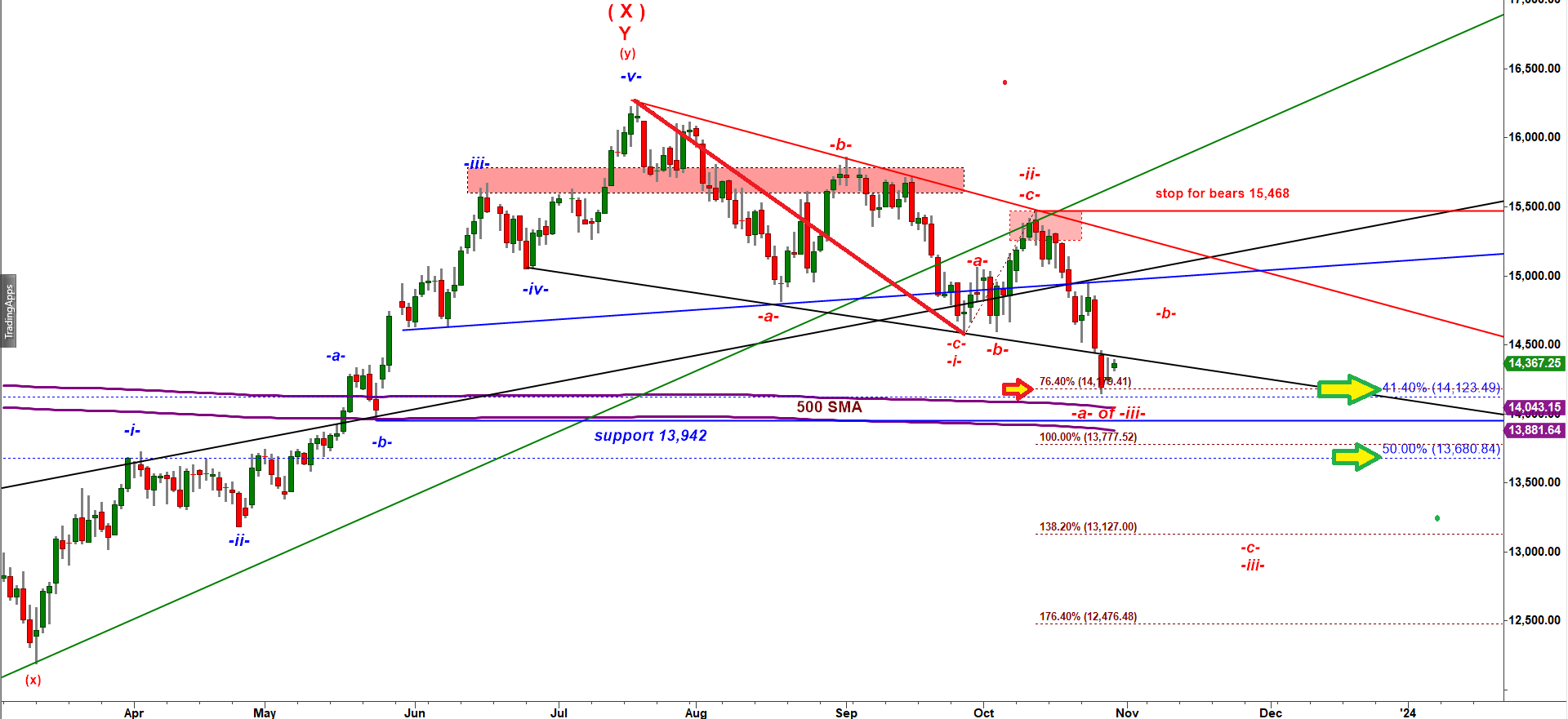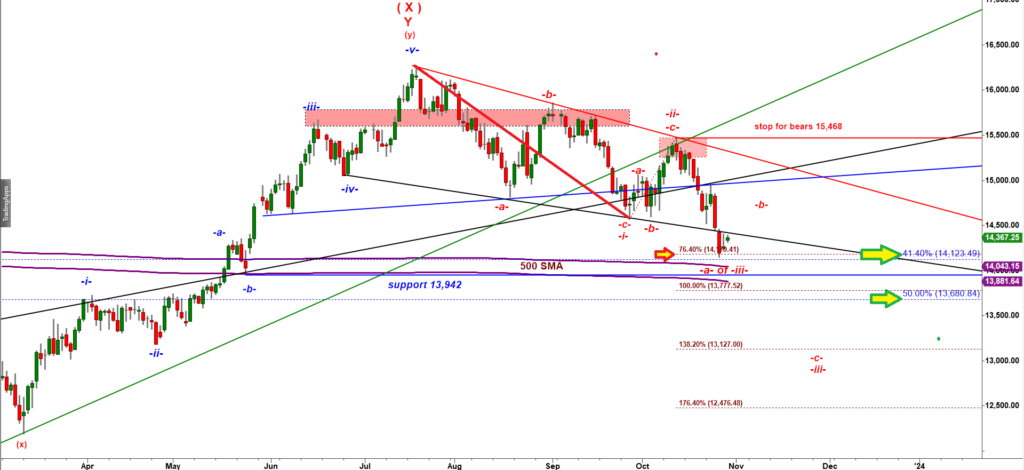 If we get If we get an a-b-c up bounce off the risk level followed by a drop back under that risk level we normally get an acceleration of decline targeting the next 100% fib ext which is 13,800 in this case.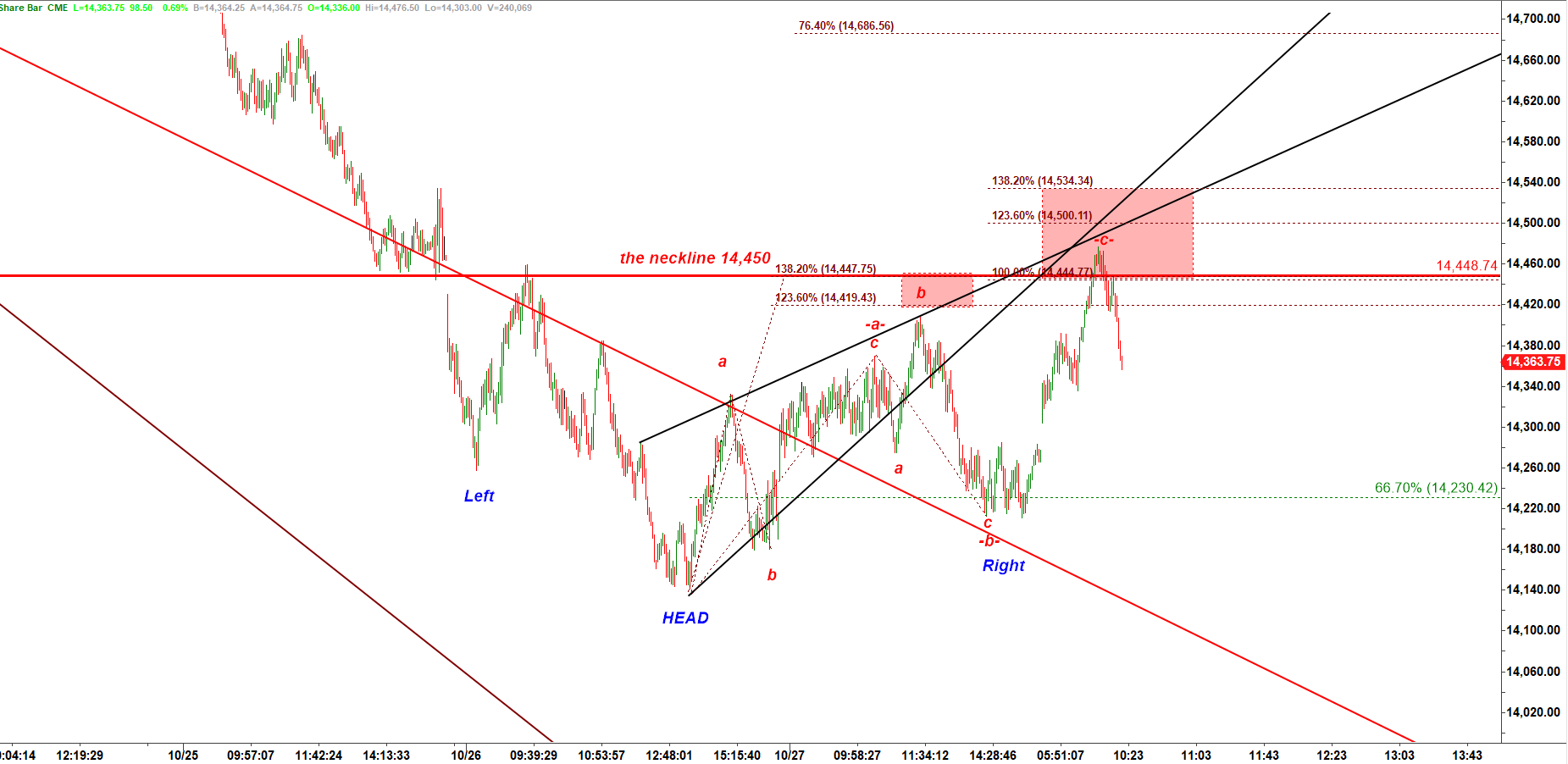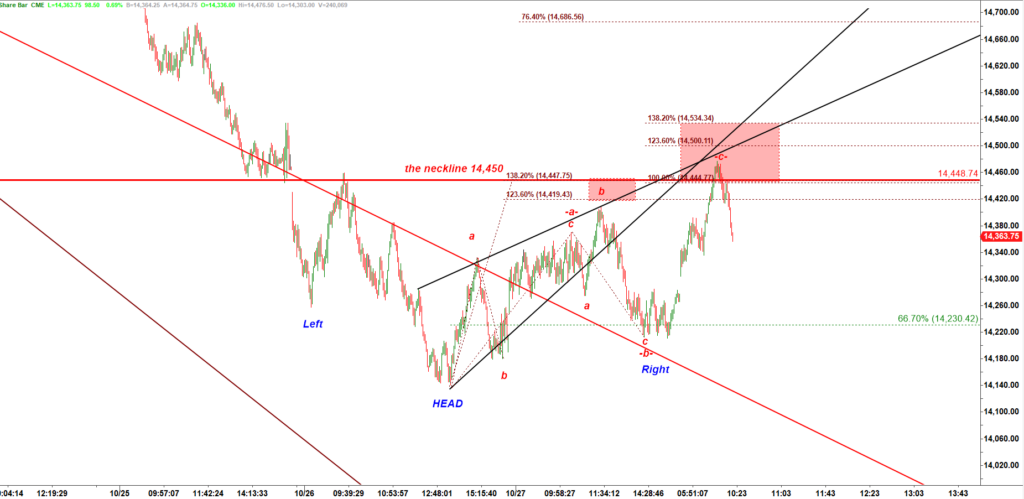 So far we got a picture perfect corrective a-b-c- up bounce that hit my Red Target box.
Then we got a brutal rejection.
Now if bears manage to break under 14,180 we should get an accelerated decline down to 13,800.
The Plan B:
In contrast, a break over 14,450, the neckline would trigger a bullish Inverse Head and Shoulders reversal setup with a target at 14,760: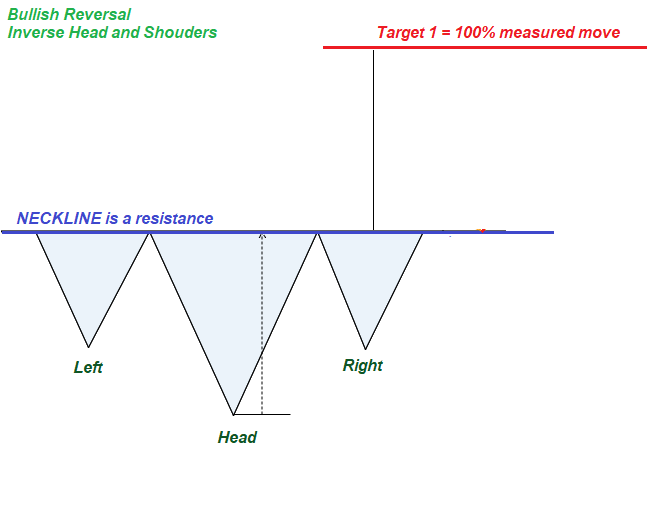 Afternoon update, 2-56 PM EST
NQ is about to break over the neckline 14,450 and trigger a short squeeze: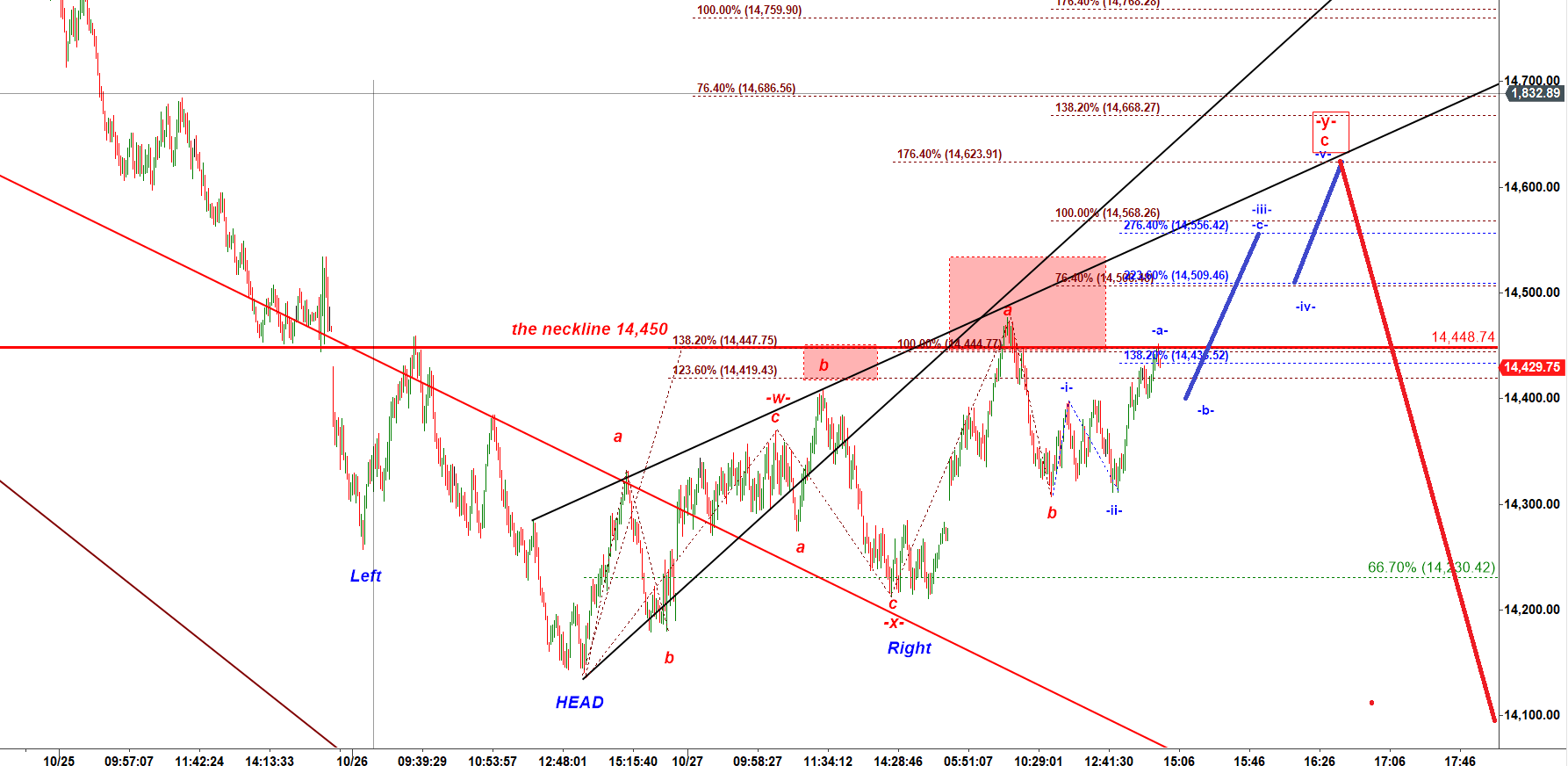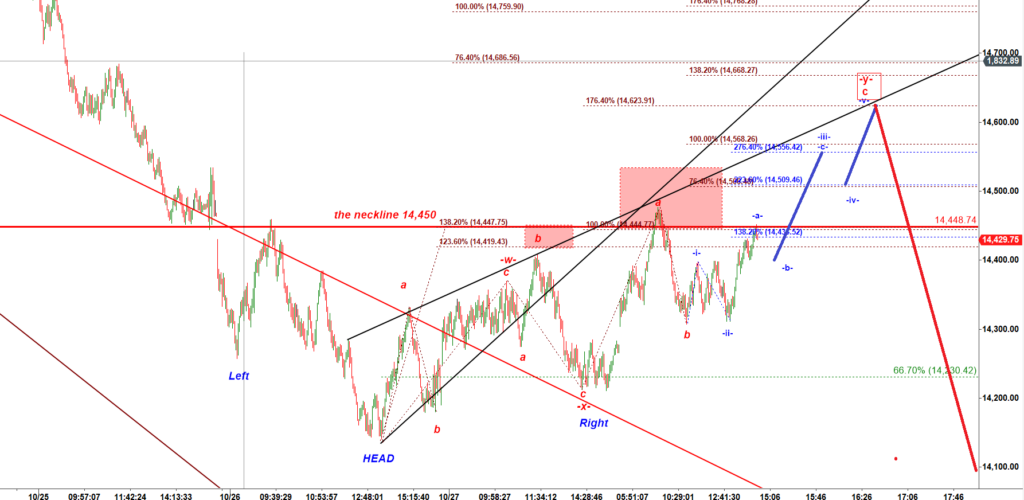 A flat consolidation right under 14,450. into close of the day would be a very bullish sign. That would be a subwave -b- down of wave -iii- up and should be followed by a strong possibly overnight rally in a subwave -c- of wave -iii- up.