$ES #ES #trading setup #Elliott Wave
This morning I published my bearish macro outlook based on weekly and daily charts of S&P 500 cash index: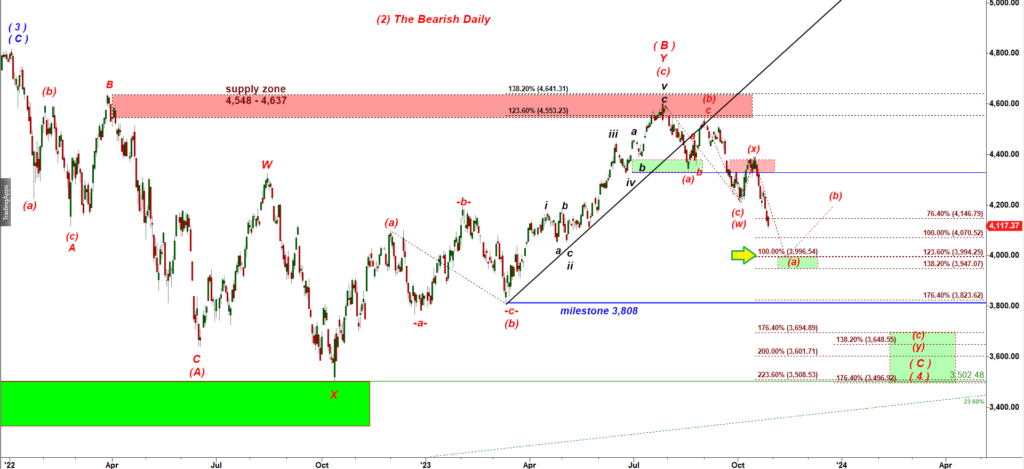 I can apply the same wave count to ES-mini: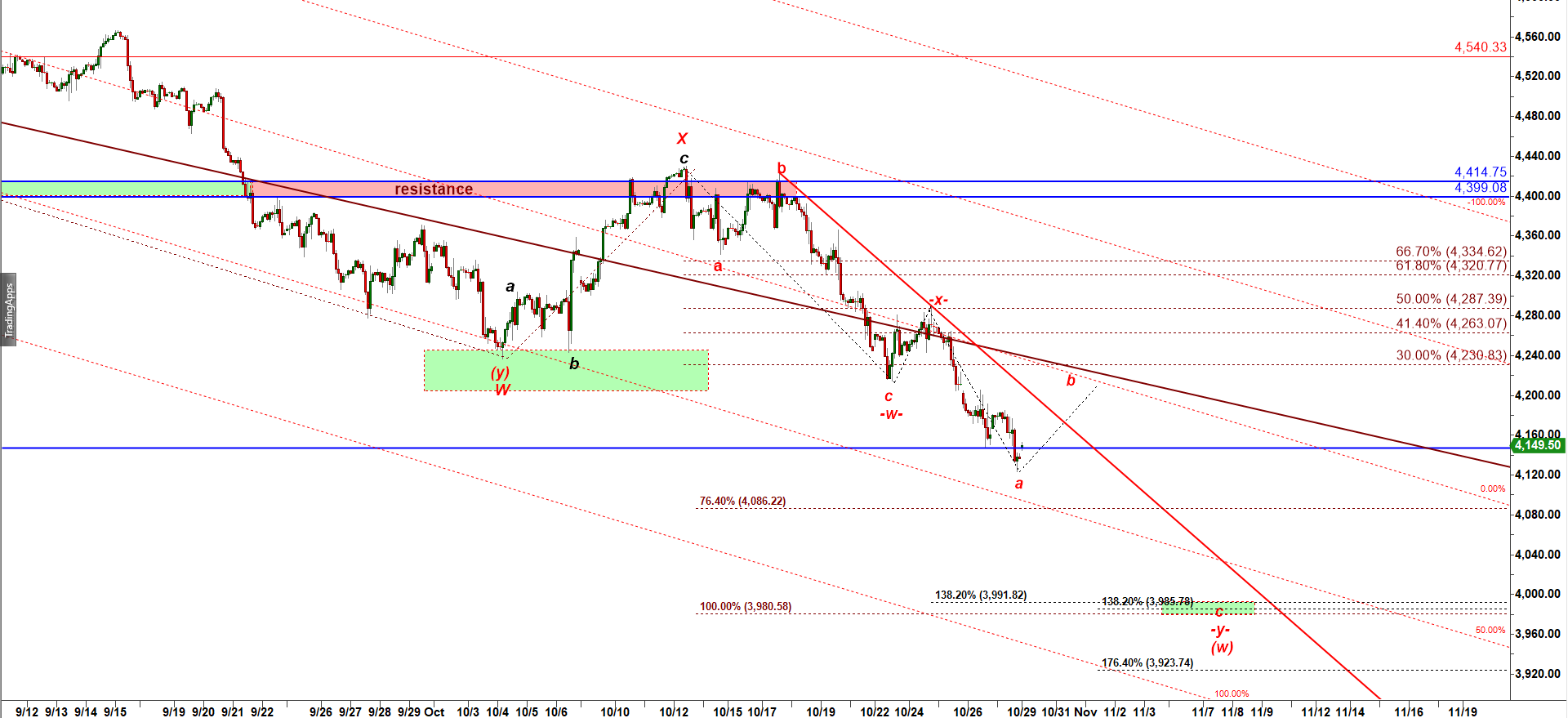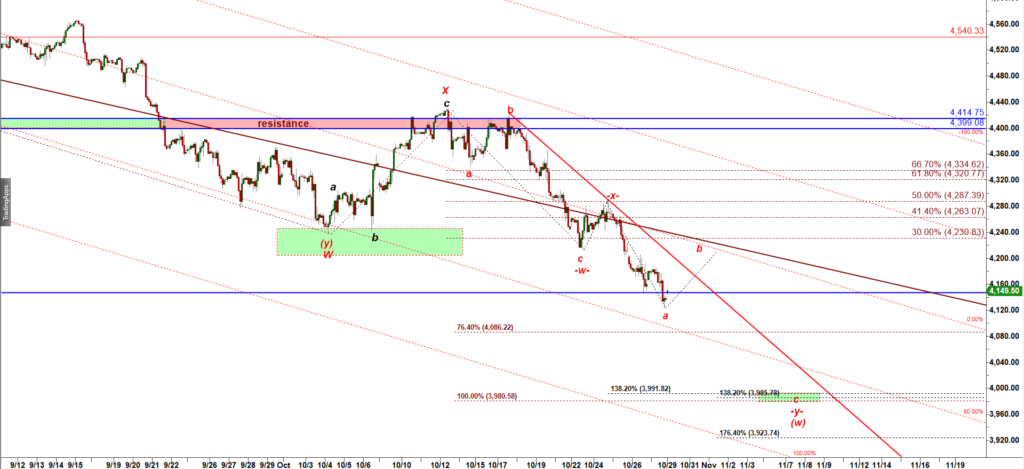 Under that count ES should decline off the mid Oct'23 high in a -w-x-y- down structure to 3,980.
ES could have bottomed in a subwave a of -y- of (w) down last Friday. That count allows bulls to produce a bounce to 4,204 in a subwave b up. That bounce in a subwave b up should be followed by a very strong accelerated decline in a subwave c of wave -y- of (w) down.