$NQ #NQ #trading setup #Elliott Wave
Added morning update at 9-56 AM
Added noon update at 11-26 AM EST
Added afternoon update at 3-36 PM EST
The decline stopped yesterday at the very important intersection of two macro trendlines: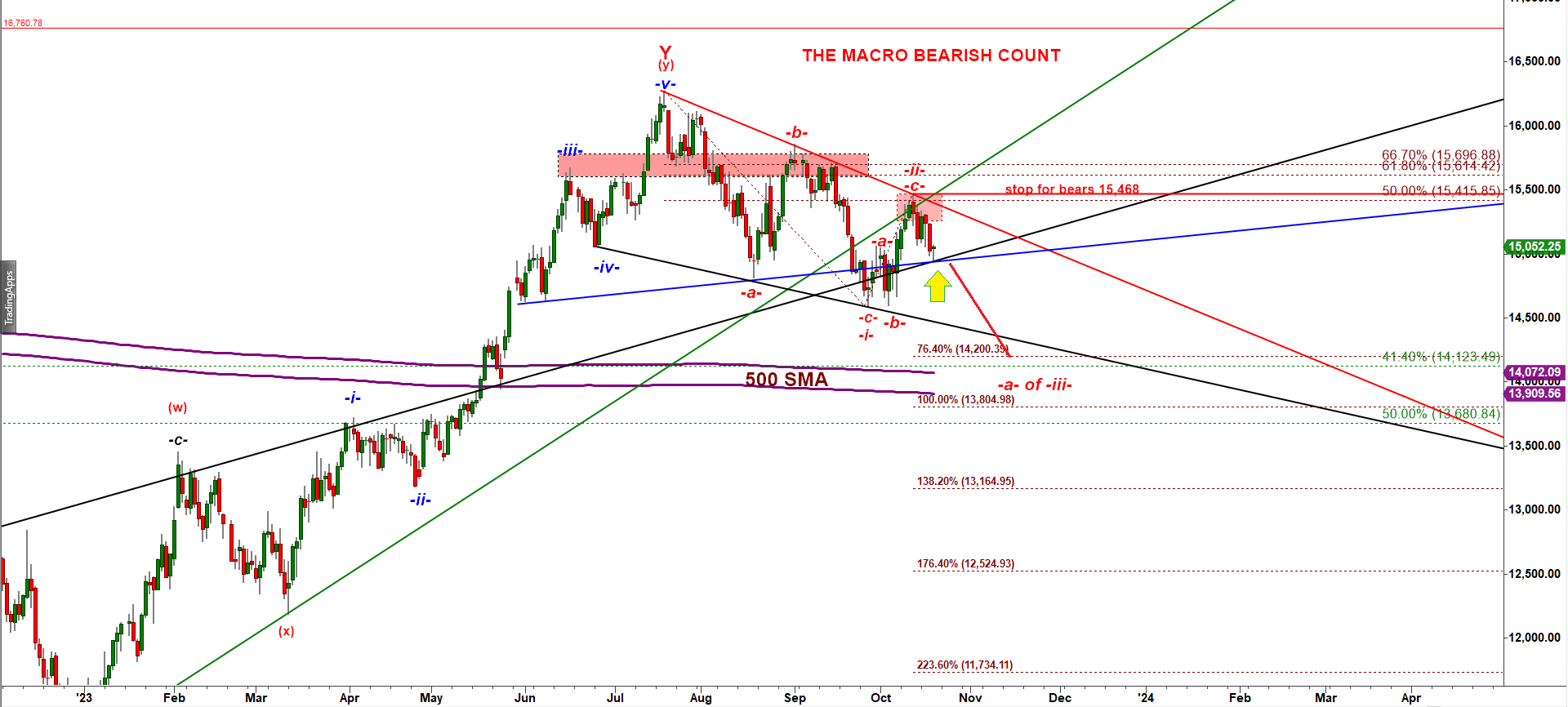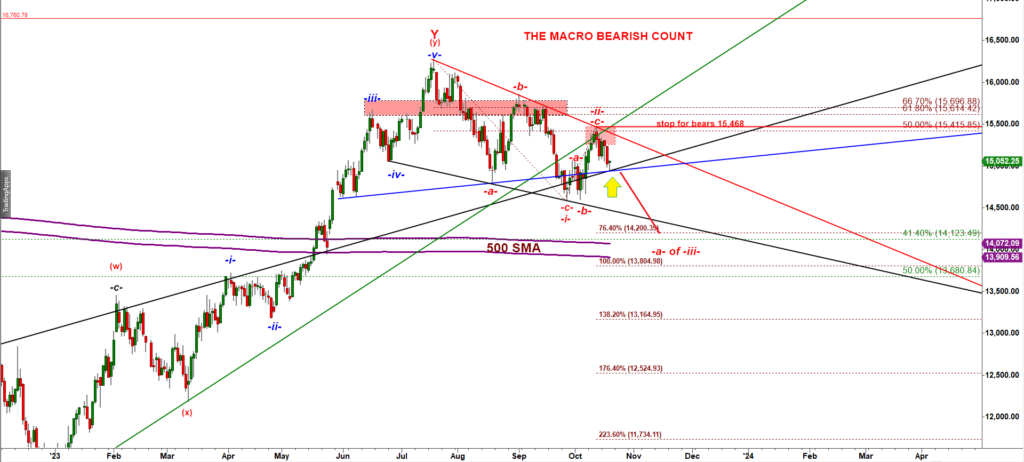 We can say that 14,886 is a strong support (66.7% retracement of the previous rally).
Break under that level would be a break under both trendlines, the black and the blue one, those that now try to stop this decline. Break under that level would open bearish flood gates. We would see a drop at least to 14,200.
However, as long as bulls hold NQ over that level the Bullish scenario will deserve our attention: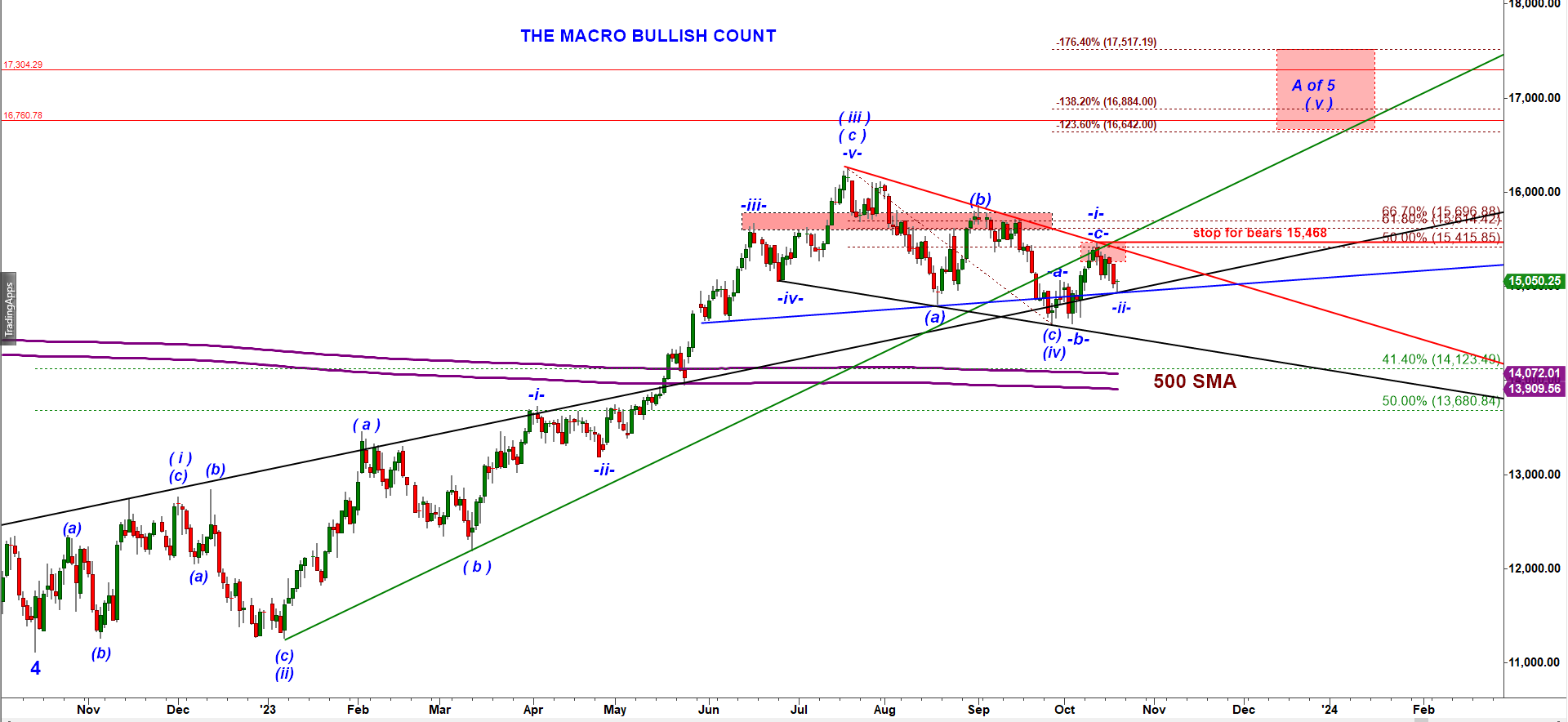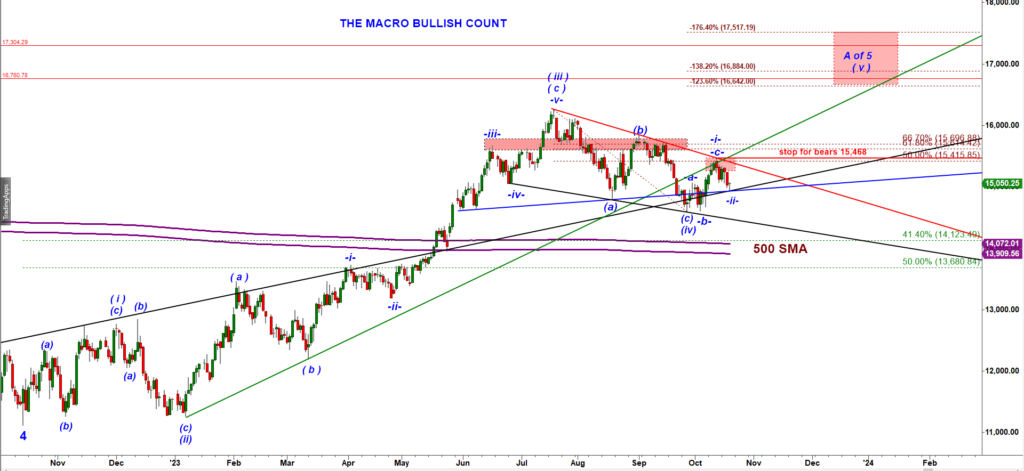 That October rally can be considered a micro wave -i- up followed by a corrective wave -ii- down. Remember, the wave -ii- down should always make a higher low.
Let's zoom-in to see more details.
To trigger that bullish scenario bulls need to get over the risk level at 76.4% ext = 15,618: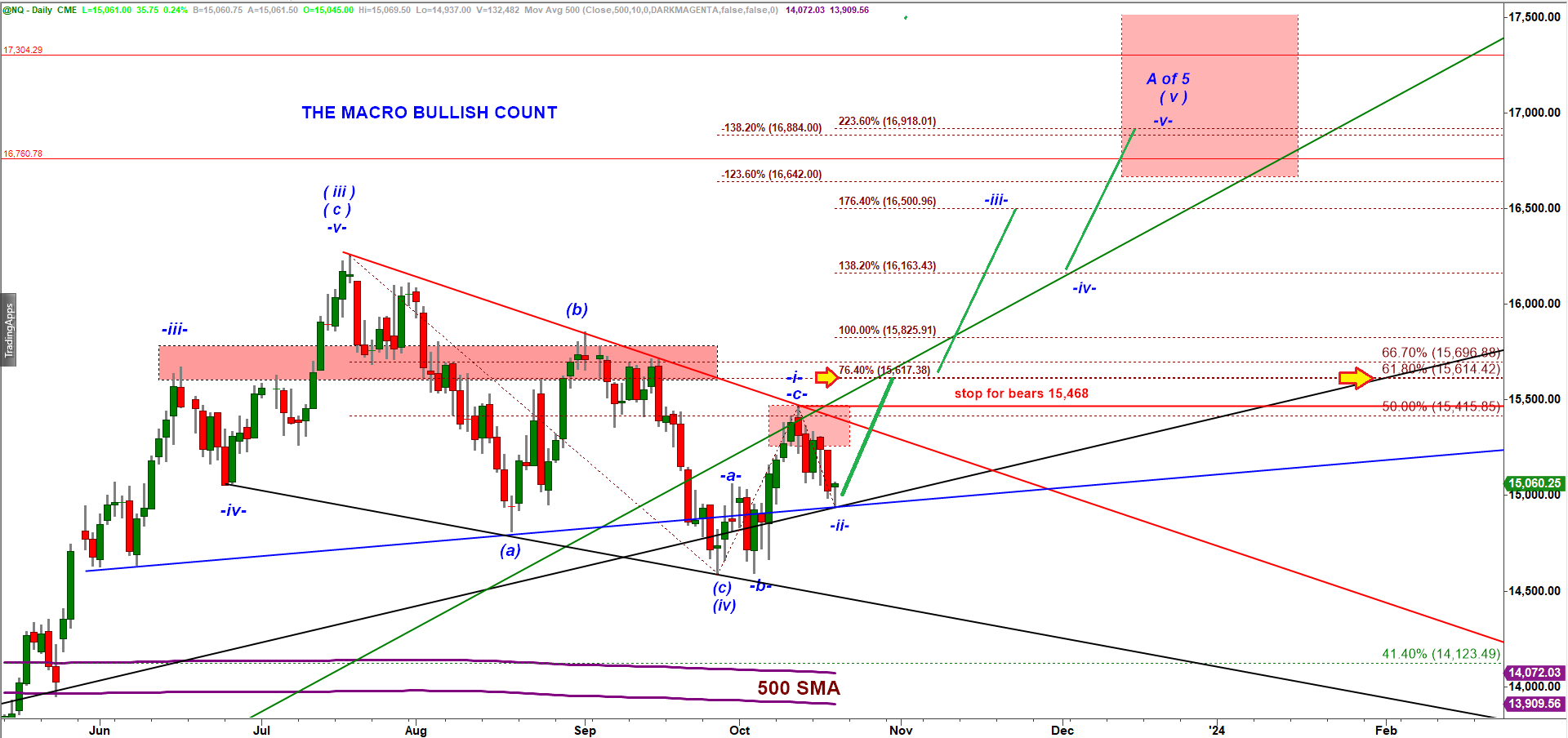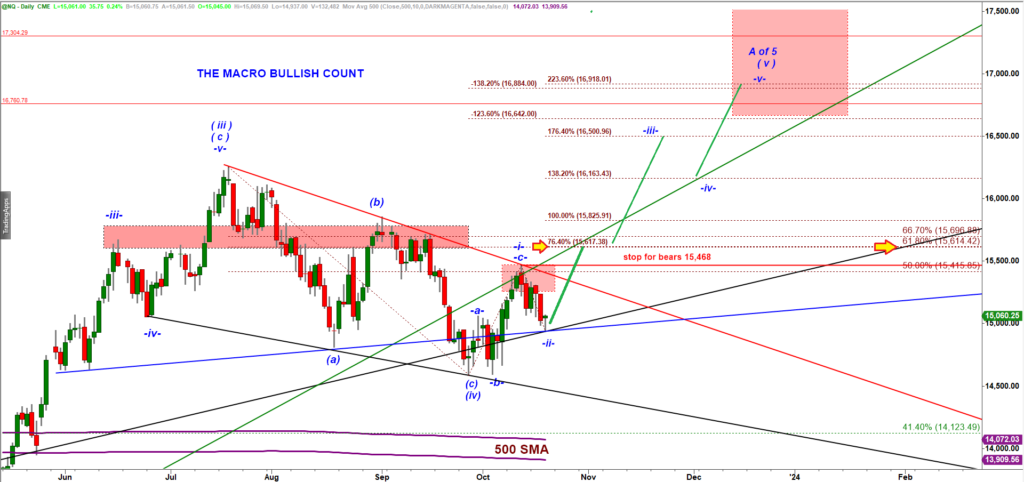 That 15,617 target, a 76.4% ext would be the next critical intersection. If bars fail to break support this 14,886 support then bulls will counterattack and will be able to quickly test that 15,617 target.
That would be the last chance for bears to turn it down and start another leg down.
BONUS: The Month Opening Range strategy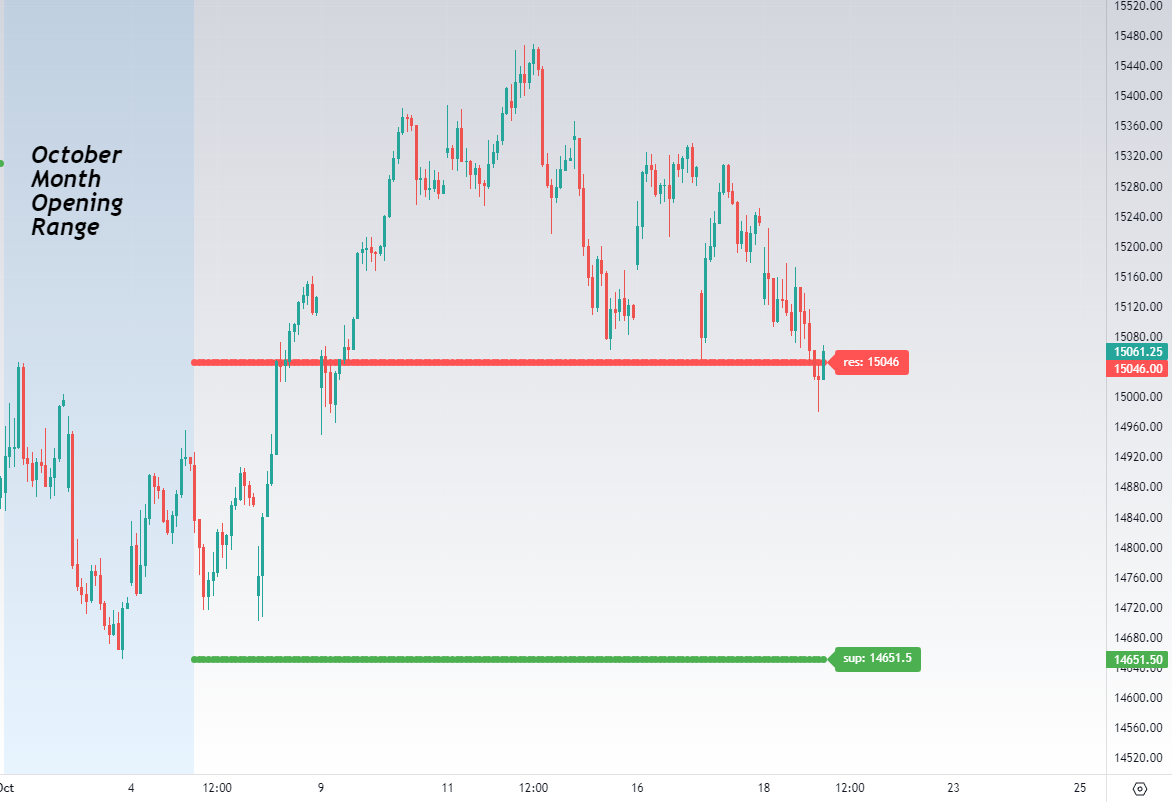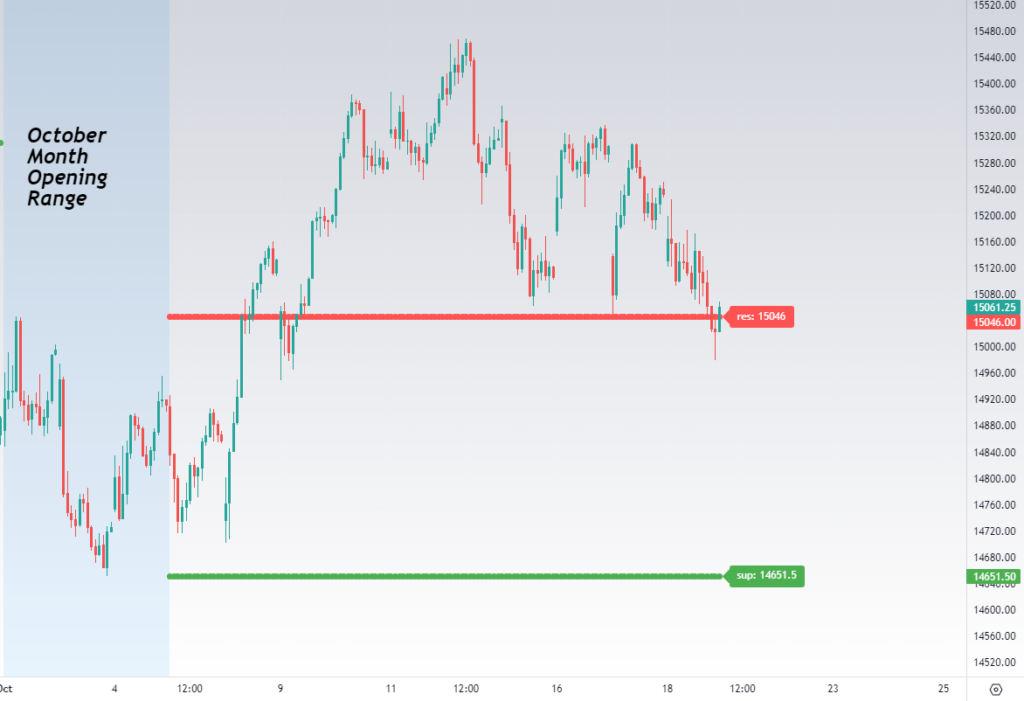 Note that bulls try to defend the critically important support for the mid month pullback, the broken resistance that now turned into the key support for the second part of October.
If bulls succeed to defend that level the repeating intramonth pattern argues for a strong rally into the end of the month.
Conversely, break under that support would allow bears to push lower and test the green line, the support for the first half of the month.
Morning Update: 9-56 AM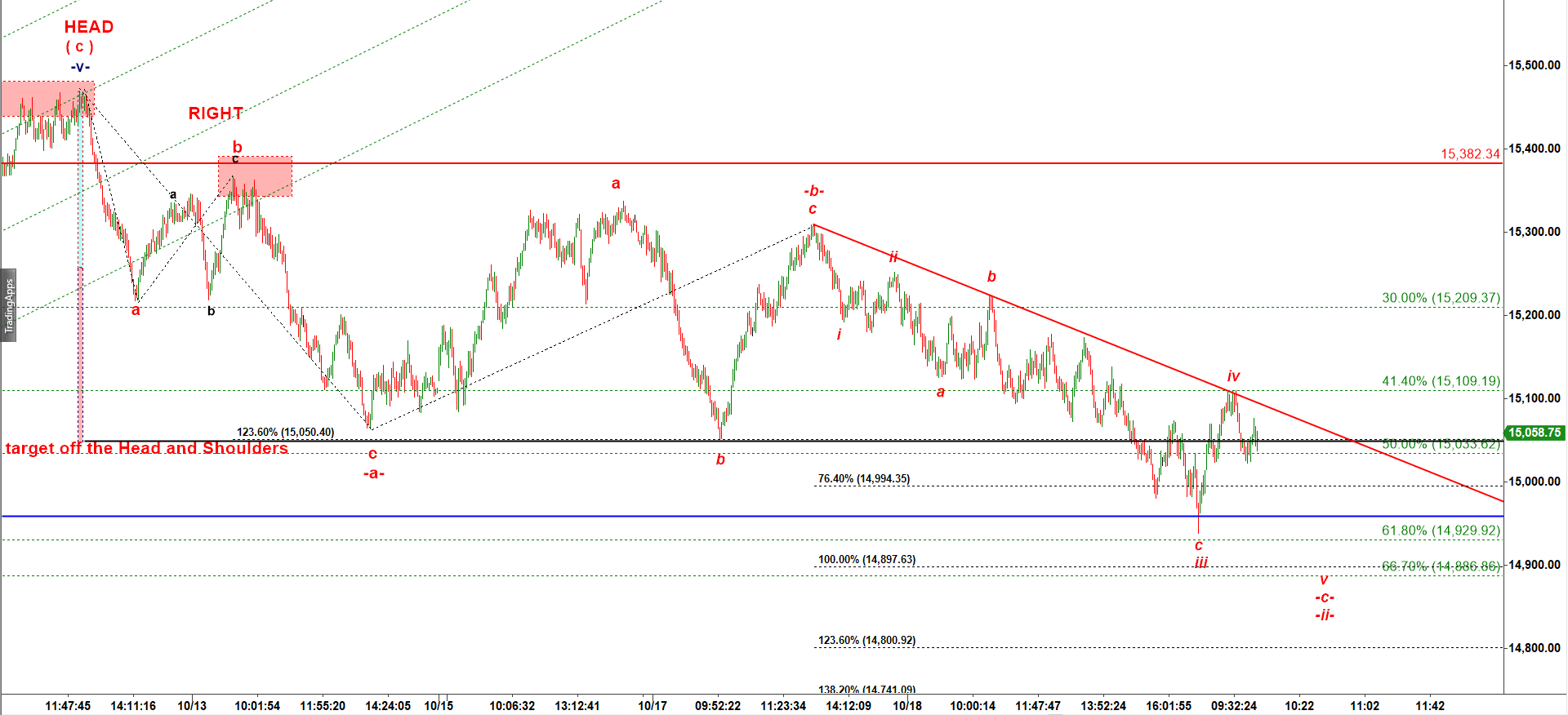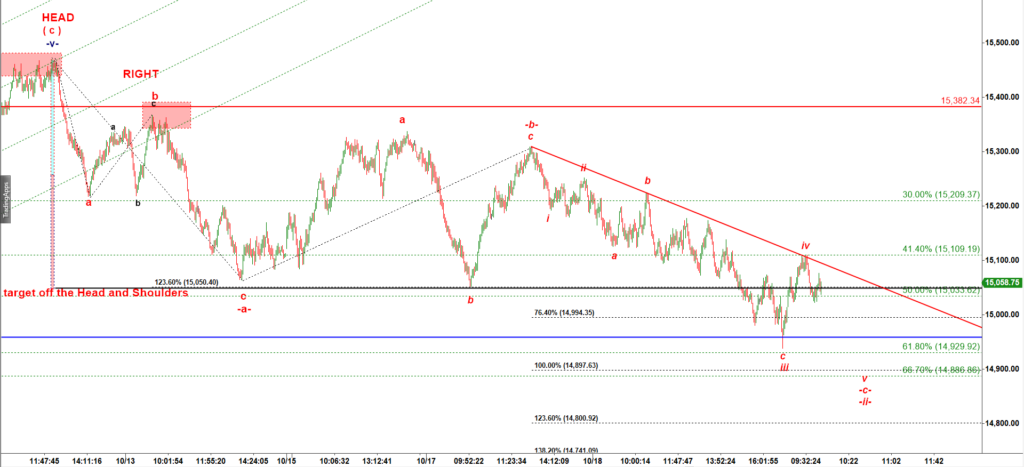 Even under the bullish scenario, until bulls break over 15,110 I can not exclude possibility of one more decline to test support 14,886.
–
Added noon update at 11-26 AM EST
We got the green box at 14,900 – 14,875 where this move down may bottom: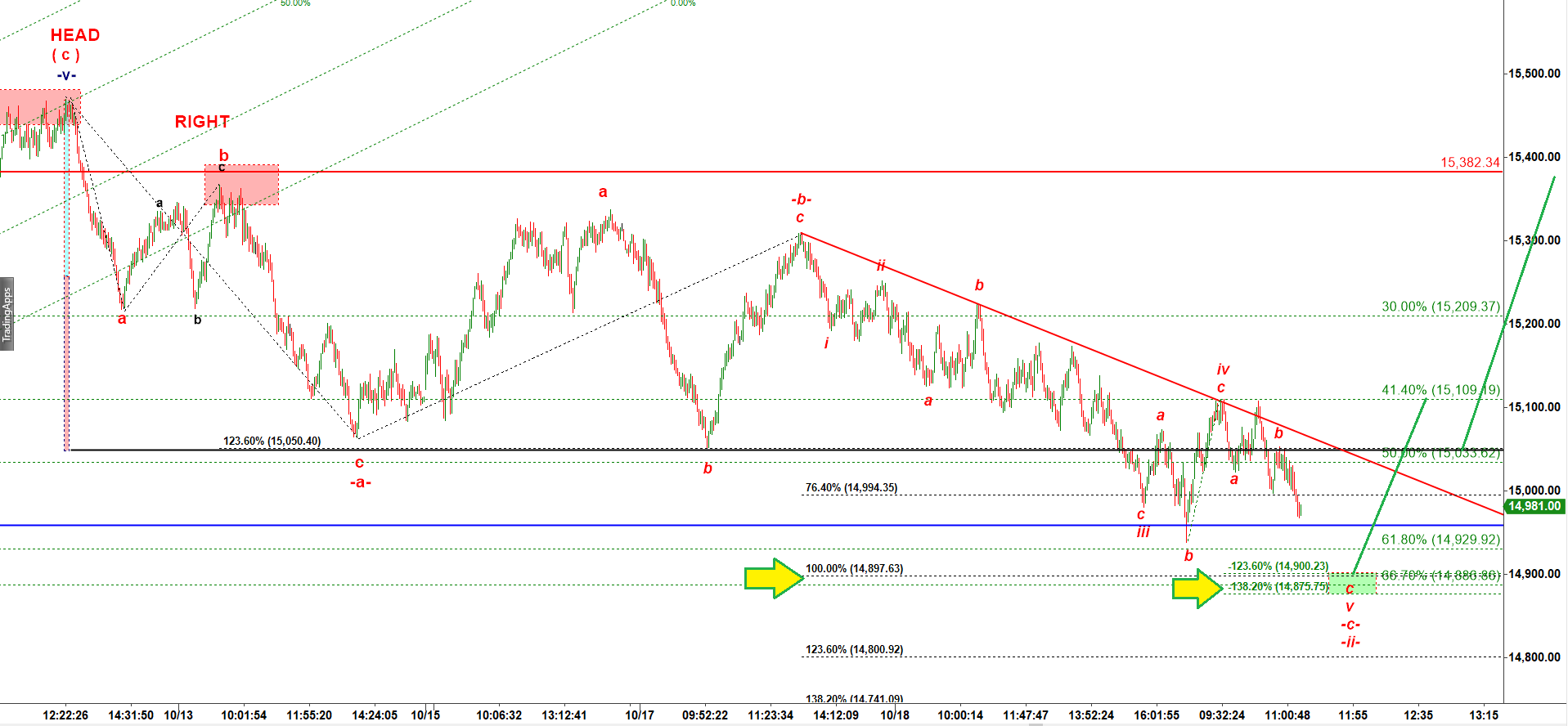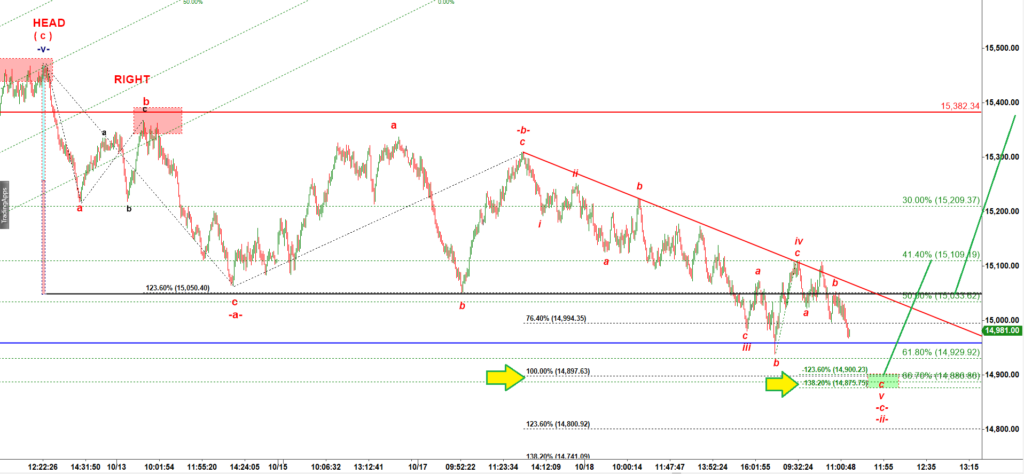 .
AFTERNOON UPDATE 3-36 PM EST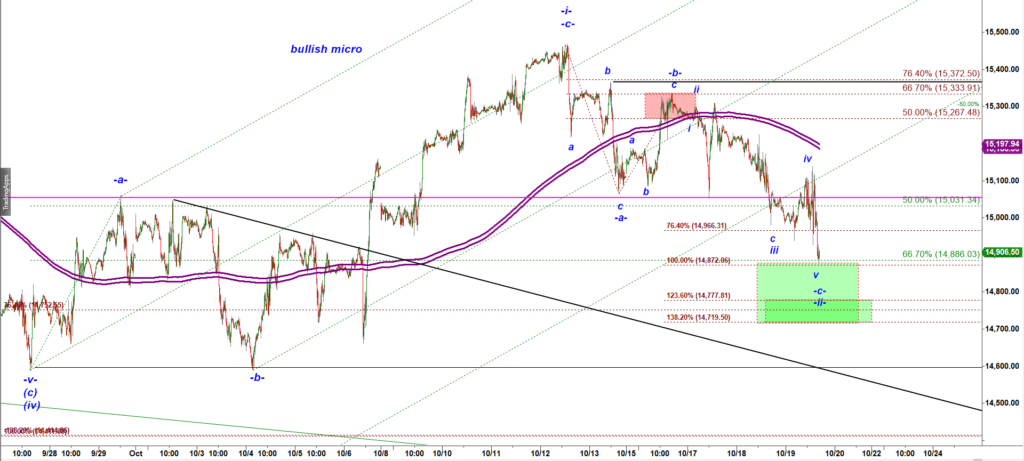 Bulls are sitting on a long -i- up, -ii- down setup.
Price dropped in a corrective looking -a-b-c- down structure and landed on to the Green Box.