$ES #ES #trading setup #Elliott Wave
Yesterday I posted that bearish path: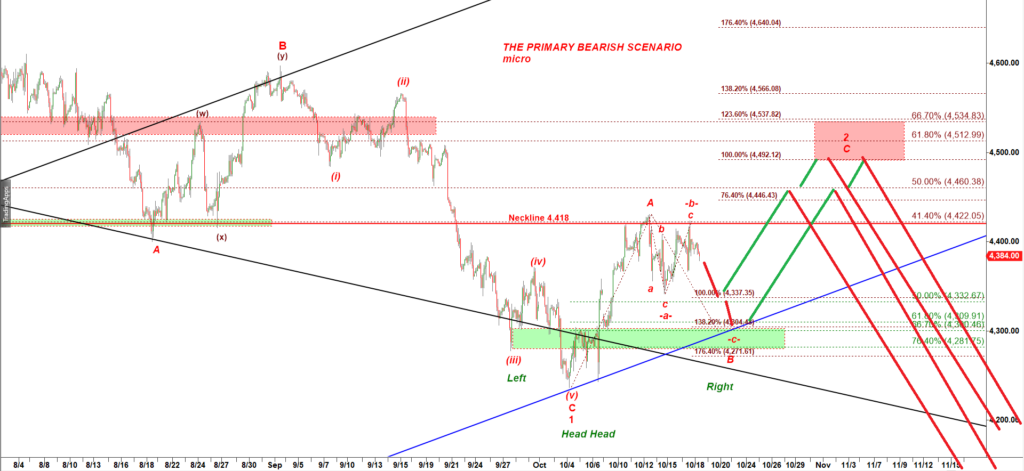 Today ES-mini tested the Green Box: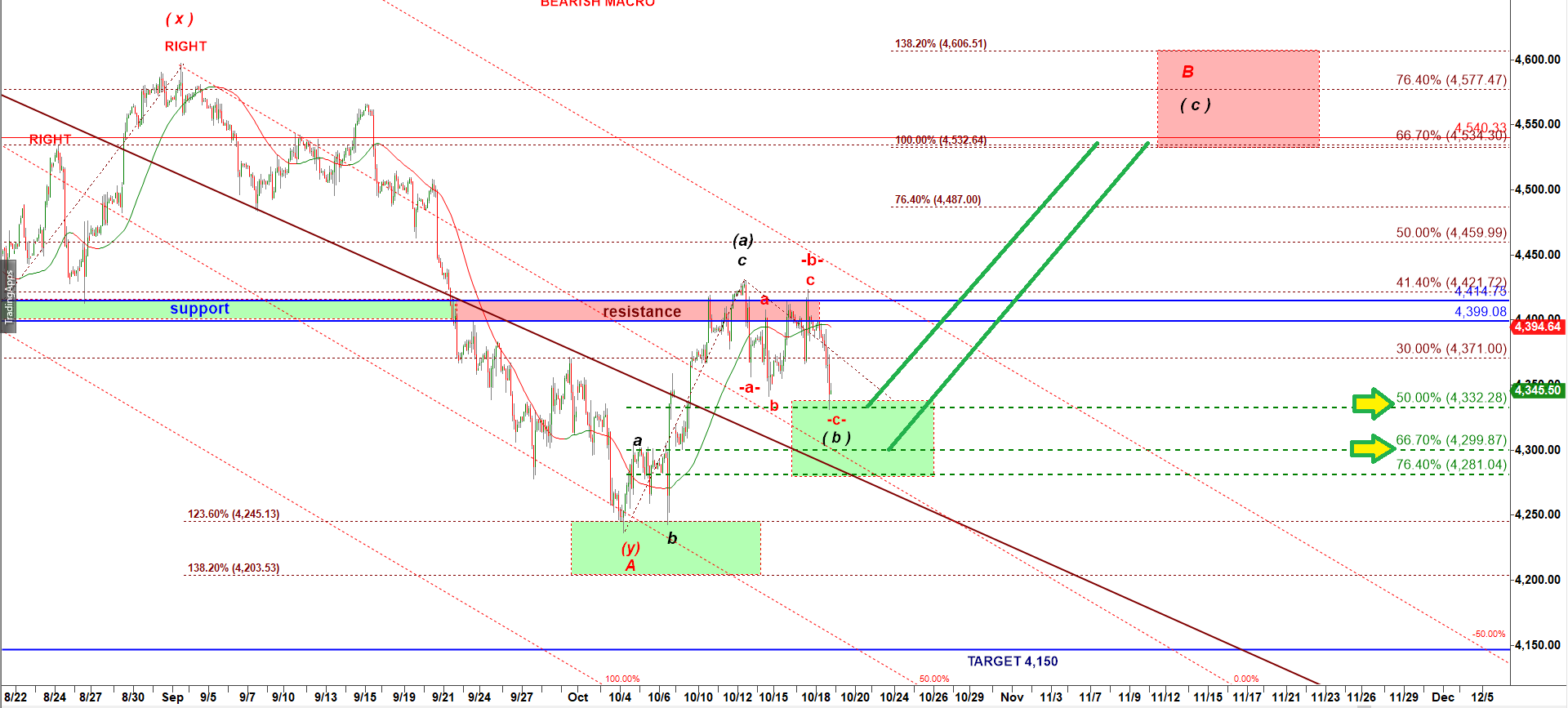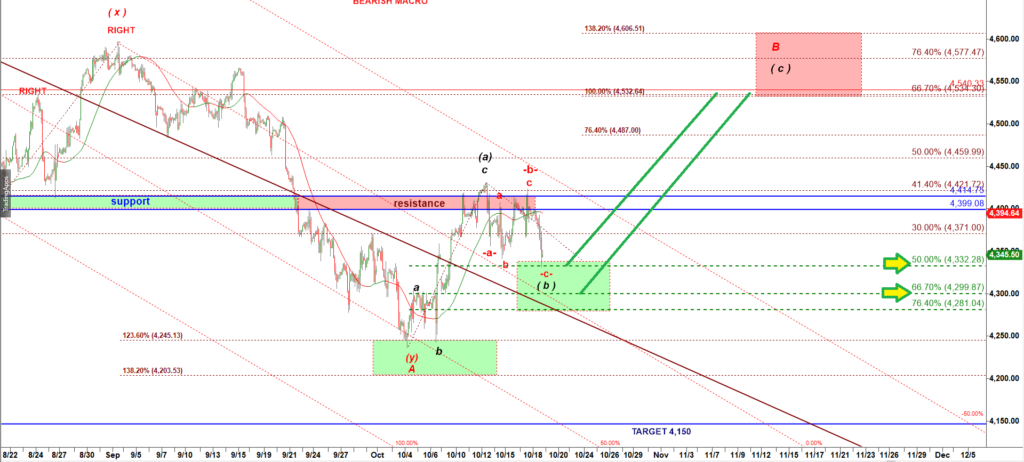 ES stopped at the upper edge of the Green Box. That is a 50% retracement of the preceding rally.
Bulls get a setup to attack that 4,420 resistance again and this time they should be able to break out.
There is a achance that bears can push ES deeper into the Green Box and test 4,300 or even 4,281 levels.
The Month Opening Range startegy: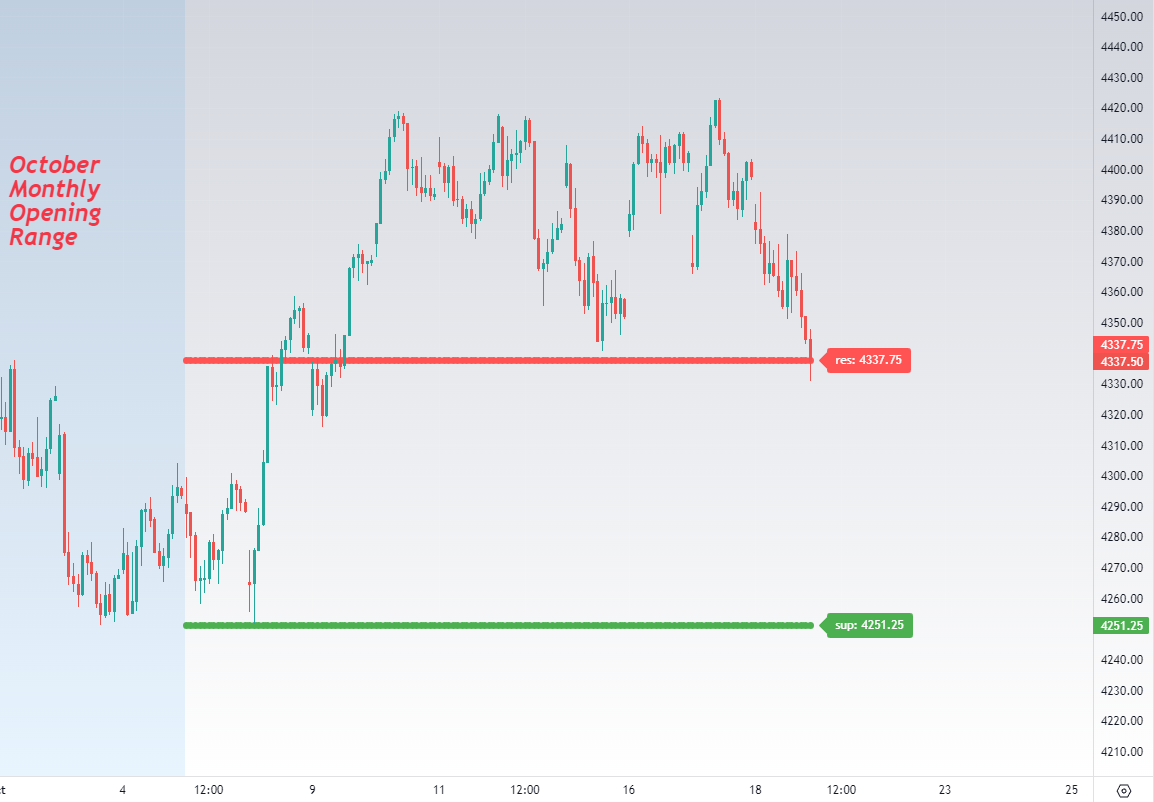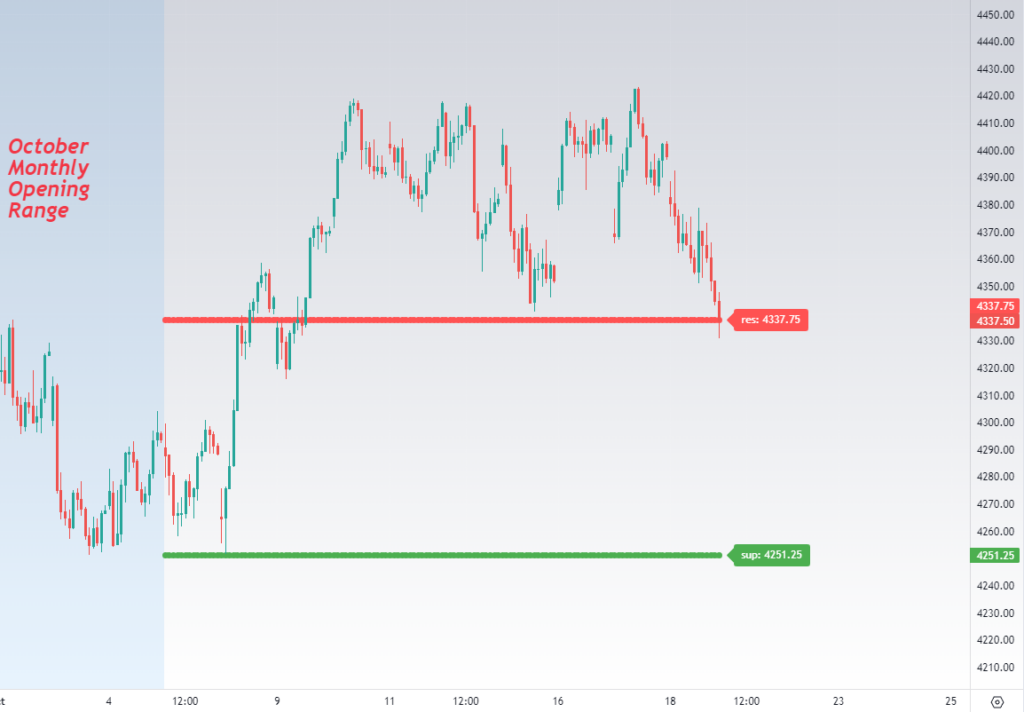 This afternoon ES-mini finally dropped to the strong support of the broken Monthly Resistance the red line). If bulls manage to defend that level they will save a potential for another large rally into the end of the month.