$NQ #trading setup #OPEX
All bears made is a bullish looking descending wedge:


Bulls sit on a long setup to produce another push higher into Friday OPEX.
OPEX weeks have specific seasonality:
They often start an OPEXweek at the high, then we get two day pullback with Tuesday being the most bearish day of the week. Wednesday may get a lower low followed by a bullish reversal in the morning and Thursday may come as an up trending day.
Because SPX and NDX options expire on Friday morning this is when the bullish seasonality of an OPEX week comes to end.
Big guys do not need to support prices anymore because the bulk part of the puts they wrote to the public would expire worthless by Friday morning.
This is why very often the market often turns down on Friday morning.
But Thursday often tends to be the most bullish day of an OPEX week.
Option dealers do not want a drop on Wed-Thu before the options they wrote expire on Fri open.
TEH AFTERNOON UPDATE, 3-37 PM EST.
.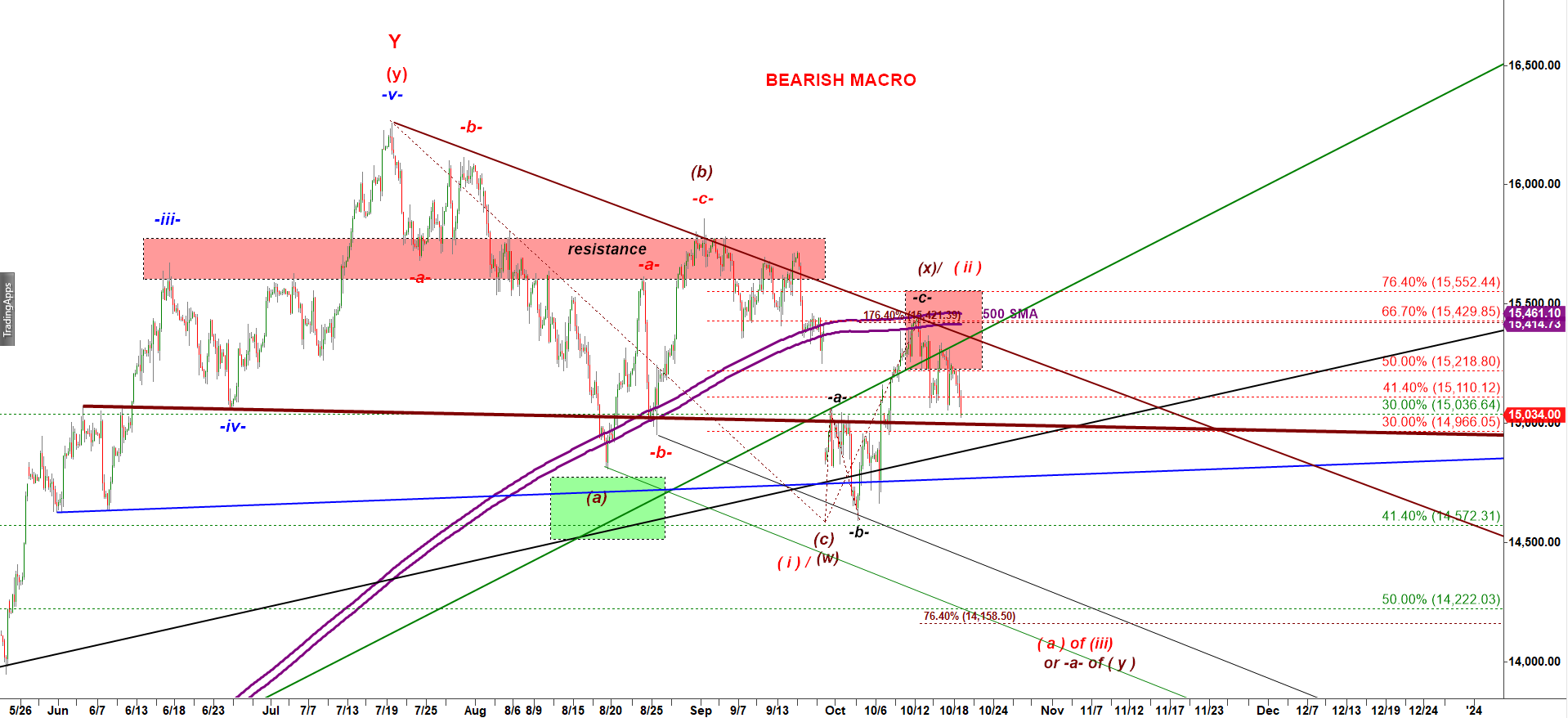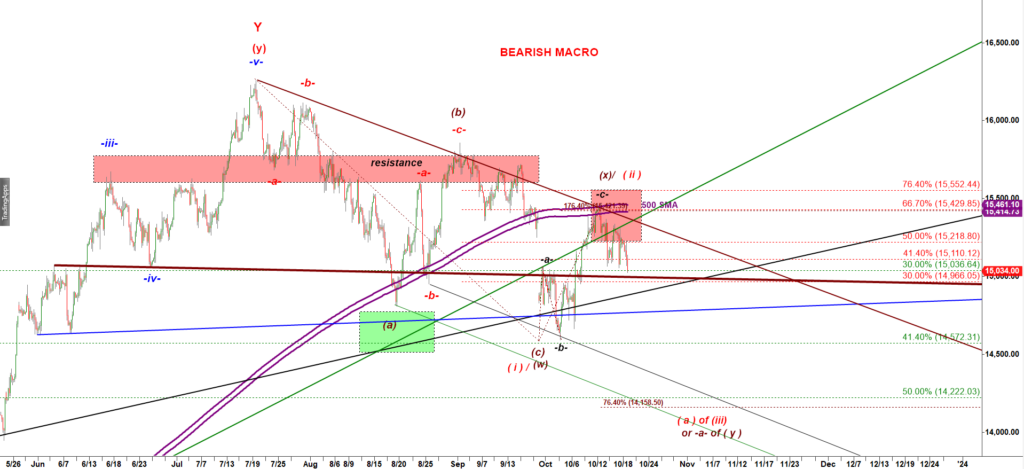 The bullish setup I shared in the morning did not work out,
Seems like the bearish macro count count prevails.
That bearish macro scenario allows bears to produce either a large wave ( iii ) down or an a-b-c move down in a wave ( y ) down to 14,158 – 13,760.
THE MONTH OPENING RANGE STARTEGY: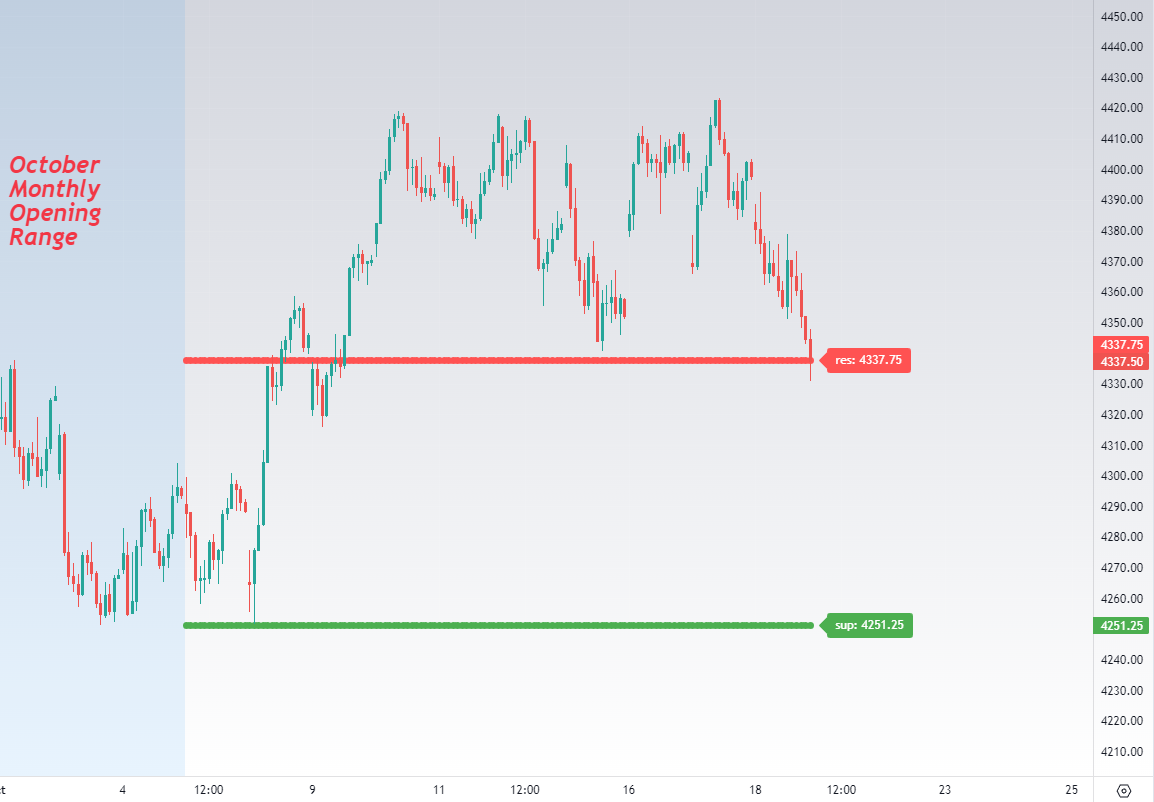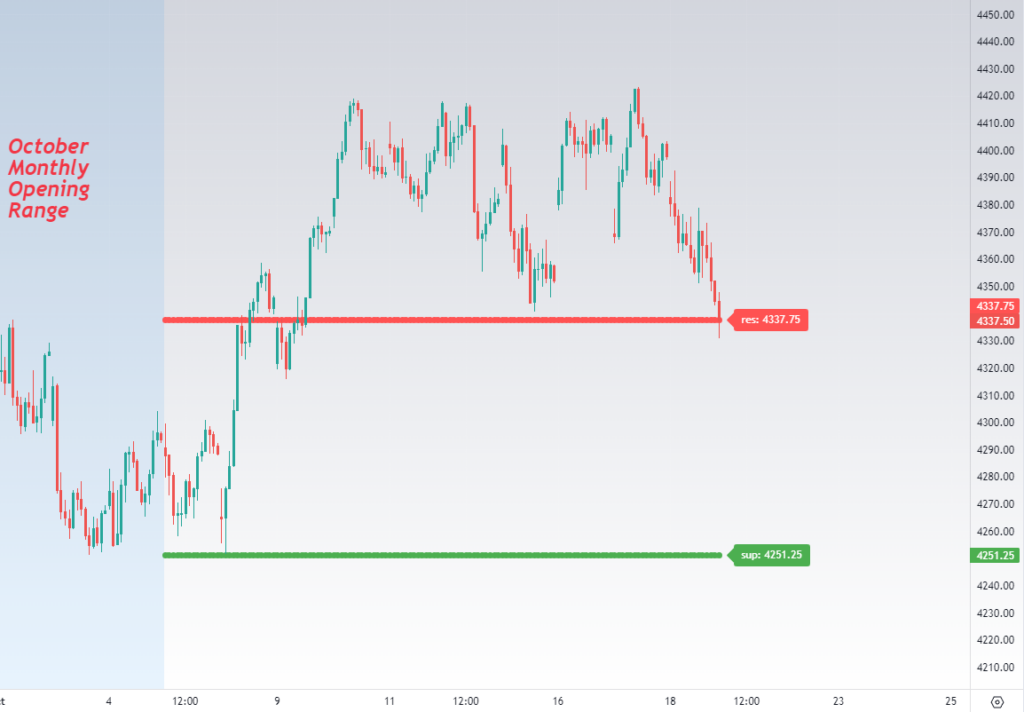 ES finally dropped to the support of the Monthly Resistance-turned-support.
If bulls manage to defend that level they will save a potential for another large rally into the end of the month.
If bulls fail to defend that level 4,337 we can get a drop down to the Green Line = 4,251.