$ES #ES #trading setup #Elliott Wave
Yesterday I started an experiment that should deliver additional value to subscribers of "Big Picture" plans. I started to add intraday updates to previously posted reports.
A morning update to the morning report flagged a great long setup triggered by the bullish Inverse Head and and Shoulders structure (posted at 10-06 AM EST):
Then I posted an afternoon update (at 12-21 PM EST) when this rally hit the target 1: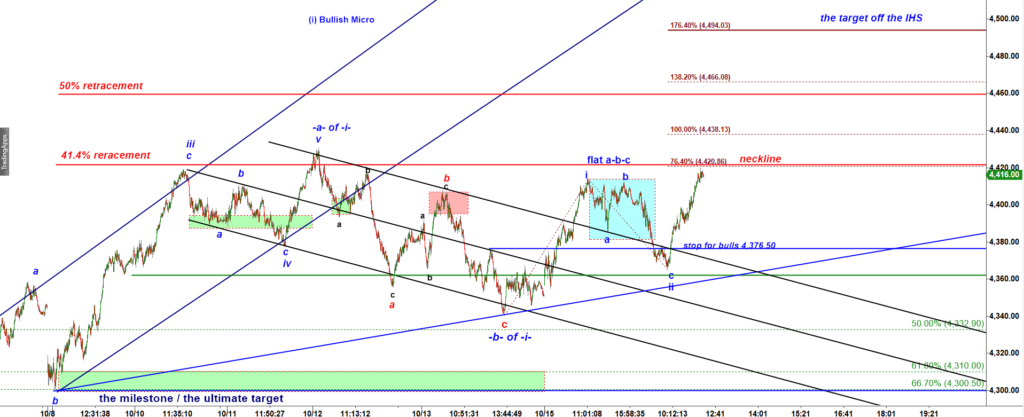 Finally, as 12-45 PM I added a bearish scenario: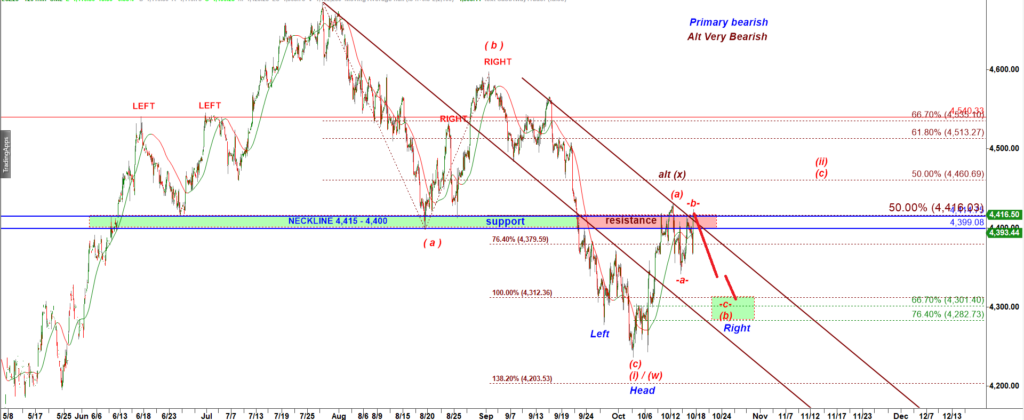 I will try to add updates to morning reports if I see any important developments.
Now let's discuss where we are now.
We start the day at the cross-road of two contradicting counts.
First, we have that same bearish scenario I posted yesterday: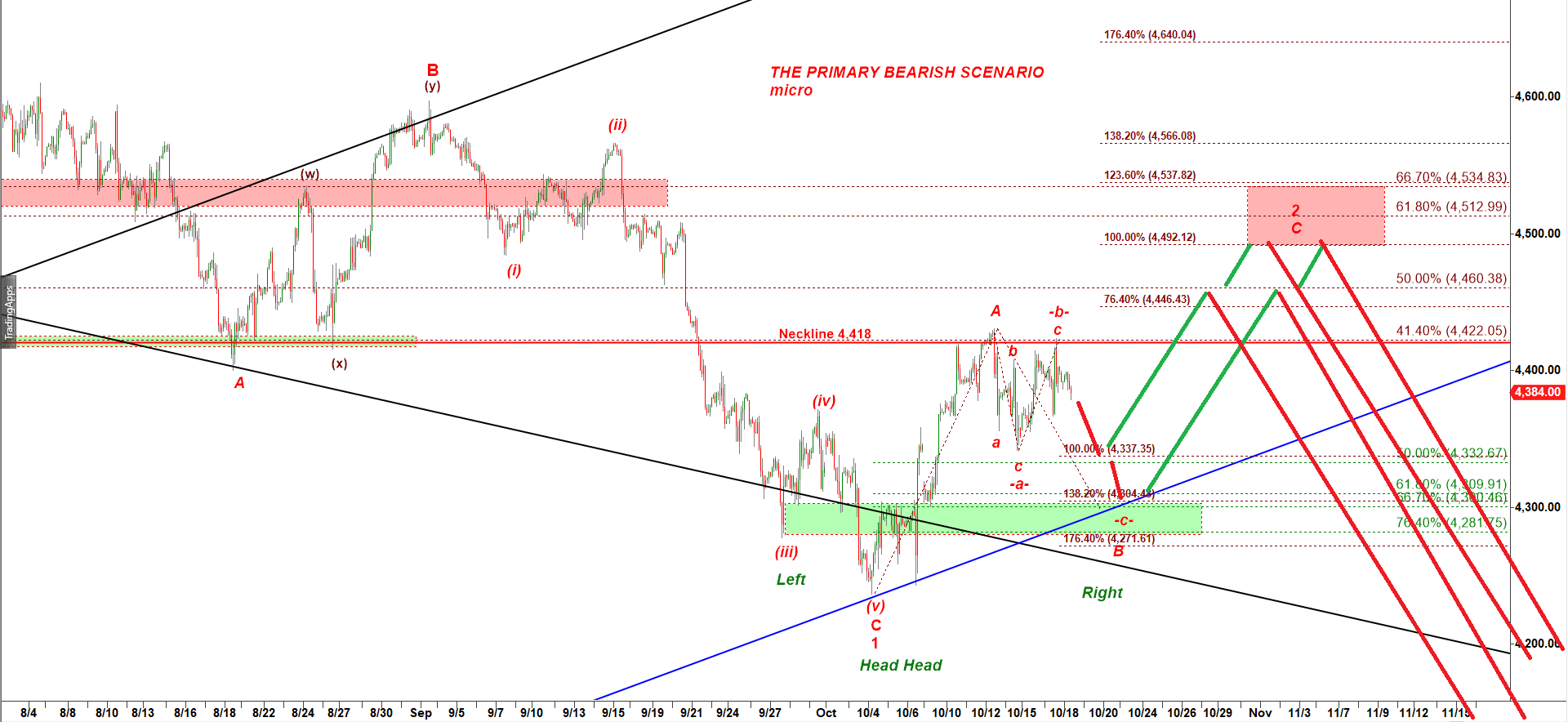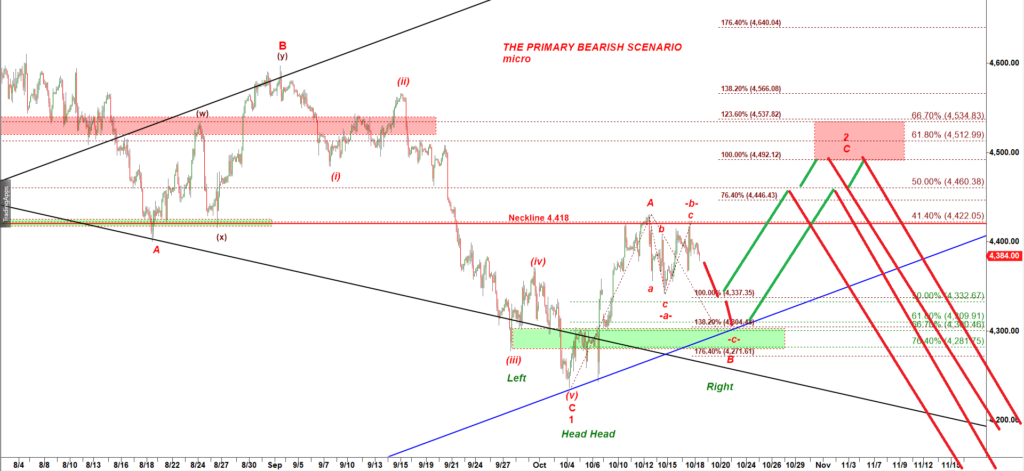 The bearish scenario argues for a drop down to the green box.
Alternatively, as long as bulls hold ES over the low made on Tesday morning they keep alive an alternative bullish scenario that allows them to break over 4,421: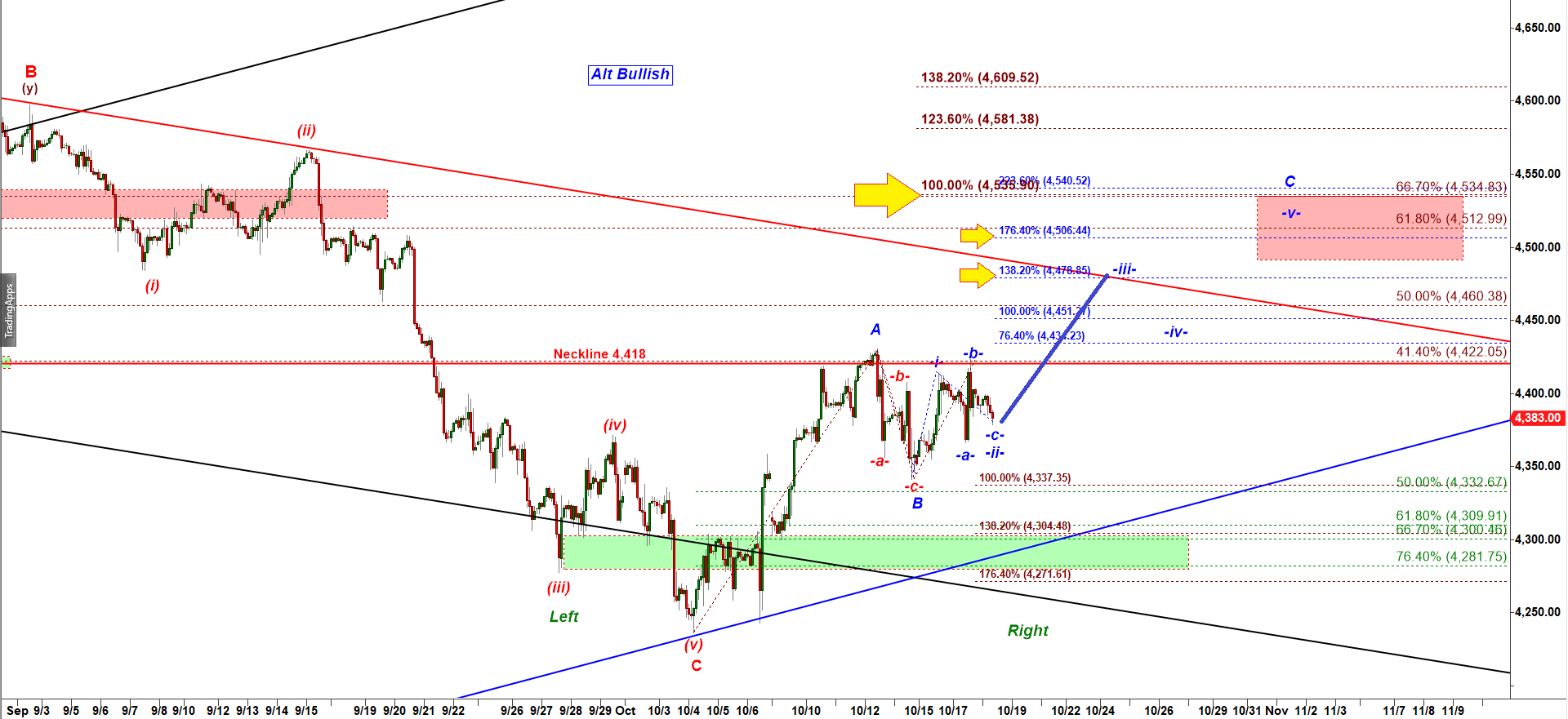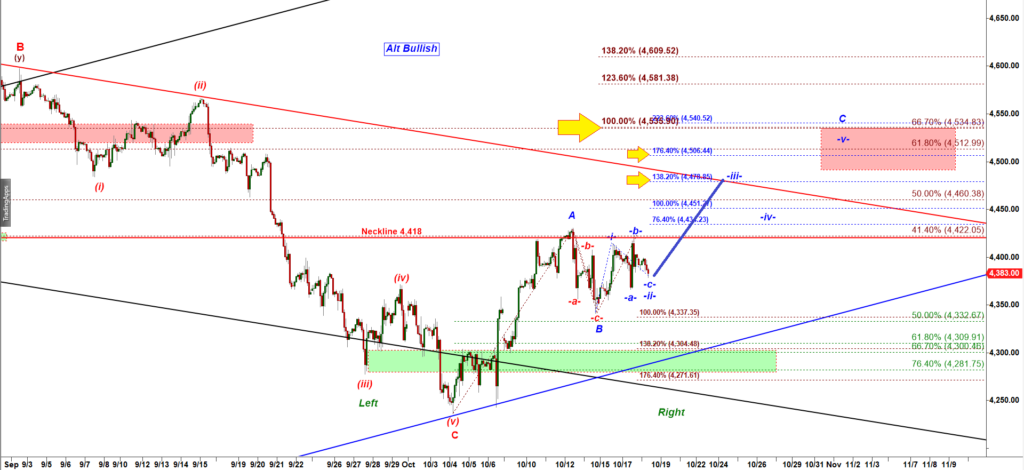 Let's come back to the Inverse Head and Shoulders long setup that triggered a nice rally (that then failed at the key resistance 4,421):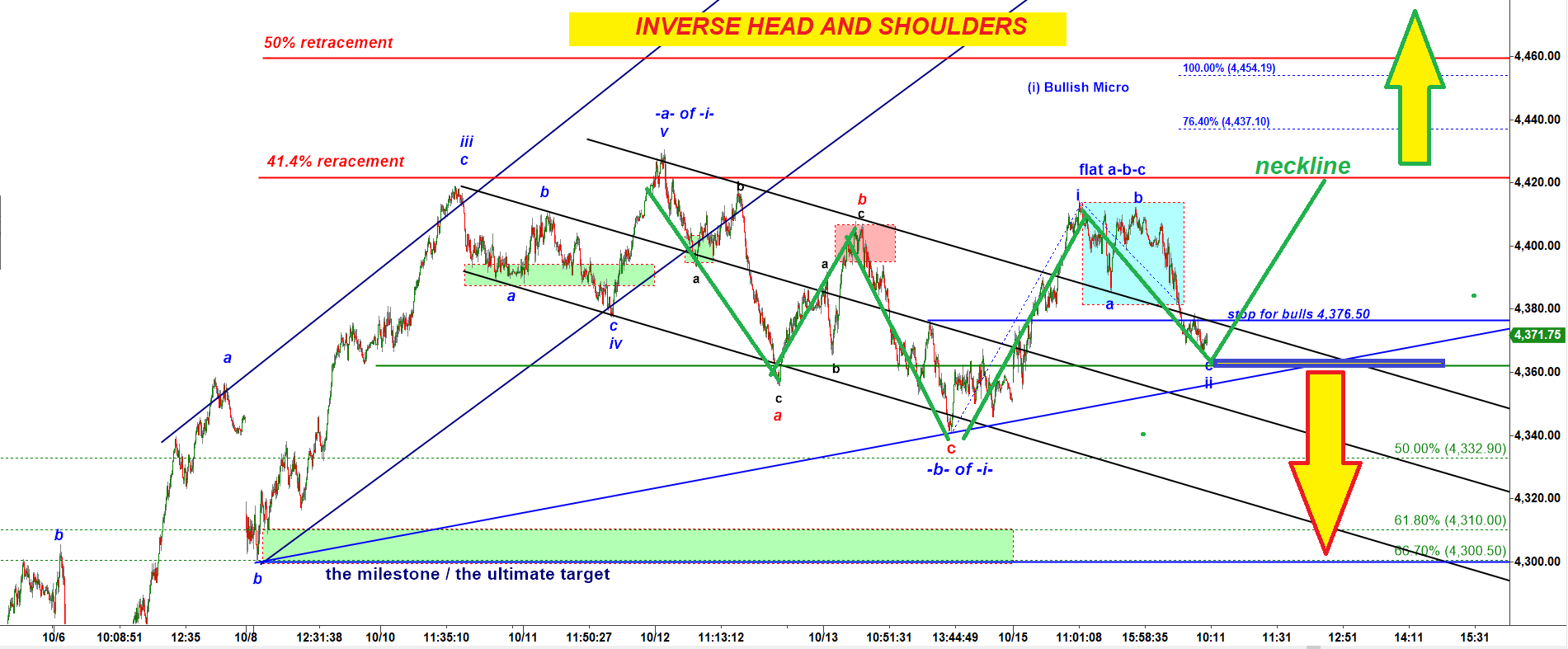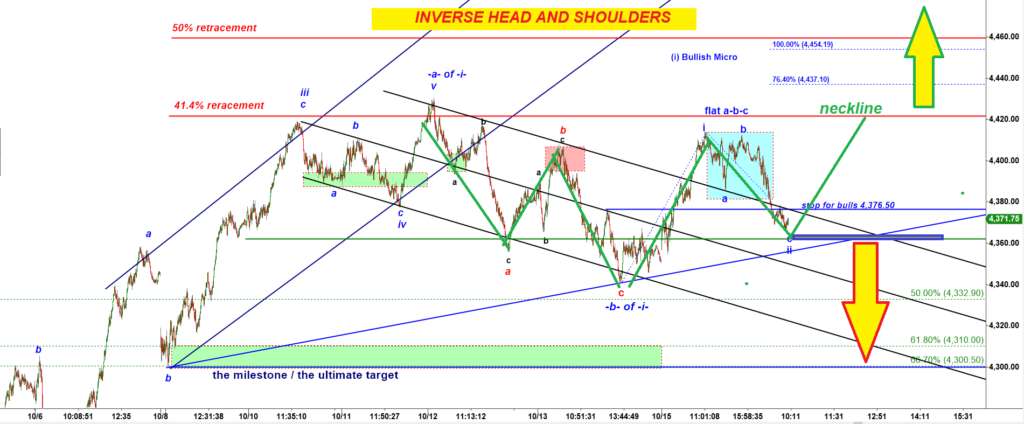 Any Inverse Head and Shoulders can be resolved in two ways.
The classic bullish way is a rally triggered by a break over the neckline (4,421 in our case).
In that case the really is expected to run for the distance equal to the height of the head(distance measured from the neckline down to the tip of the head).
(4,418 – 4,376) = 42 points
then we project the depth of the head upwards starting from the neckline:
4,421 + 42 points = 4,463 = the target in case bulls break over 4,421 neckline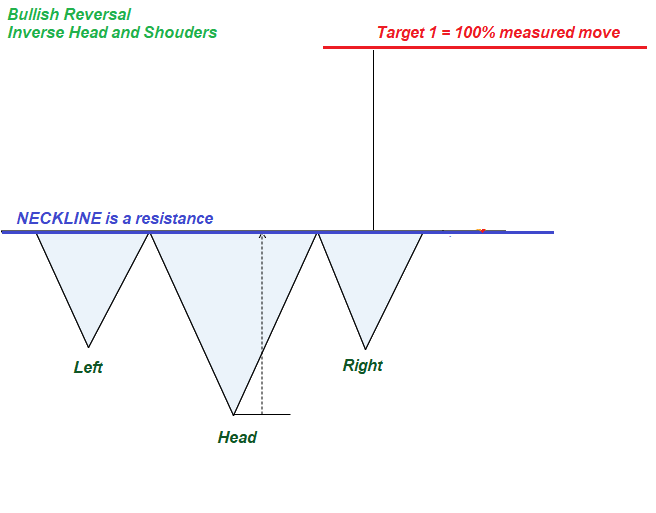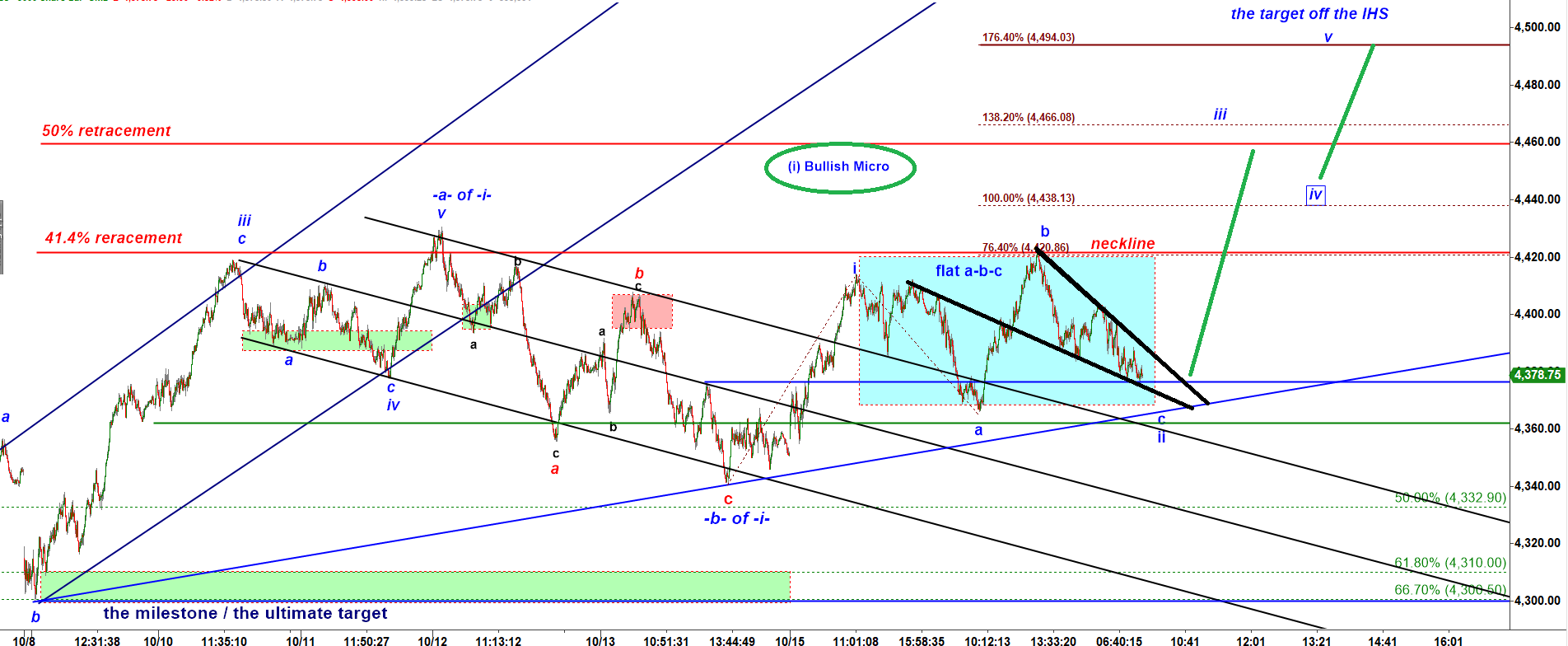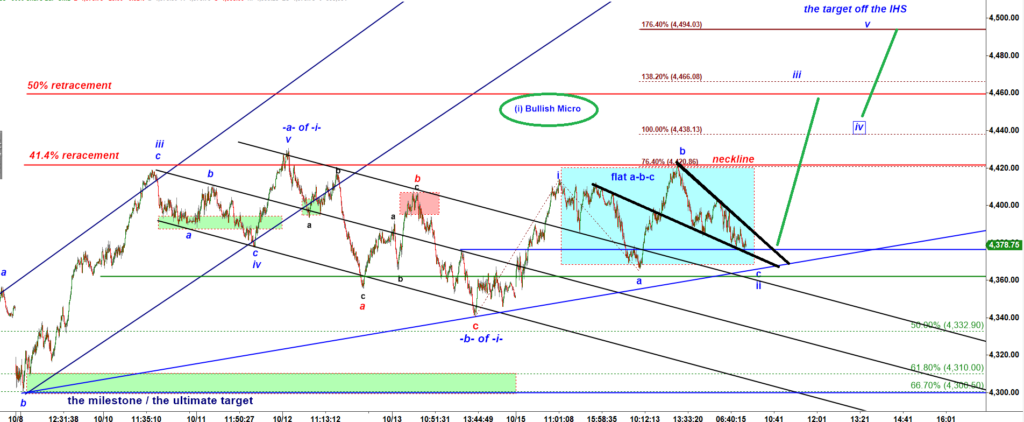 The correct key support is 4,365.75, the Tuesday low. In the morning report I made a typo (originally I wrote 4,376).