$SPX $ES #trading setup
In my Weekend Update (Part I and Part II) posted on Sunday I explained that I expected 4,195 to be the target for another push lower in S&P 500 cash index.
Today we got a push down that has approached the target: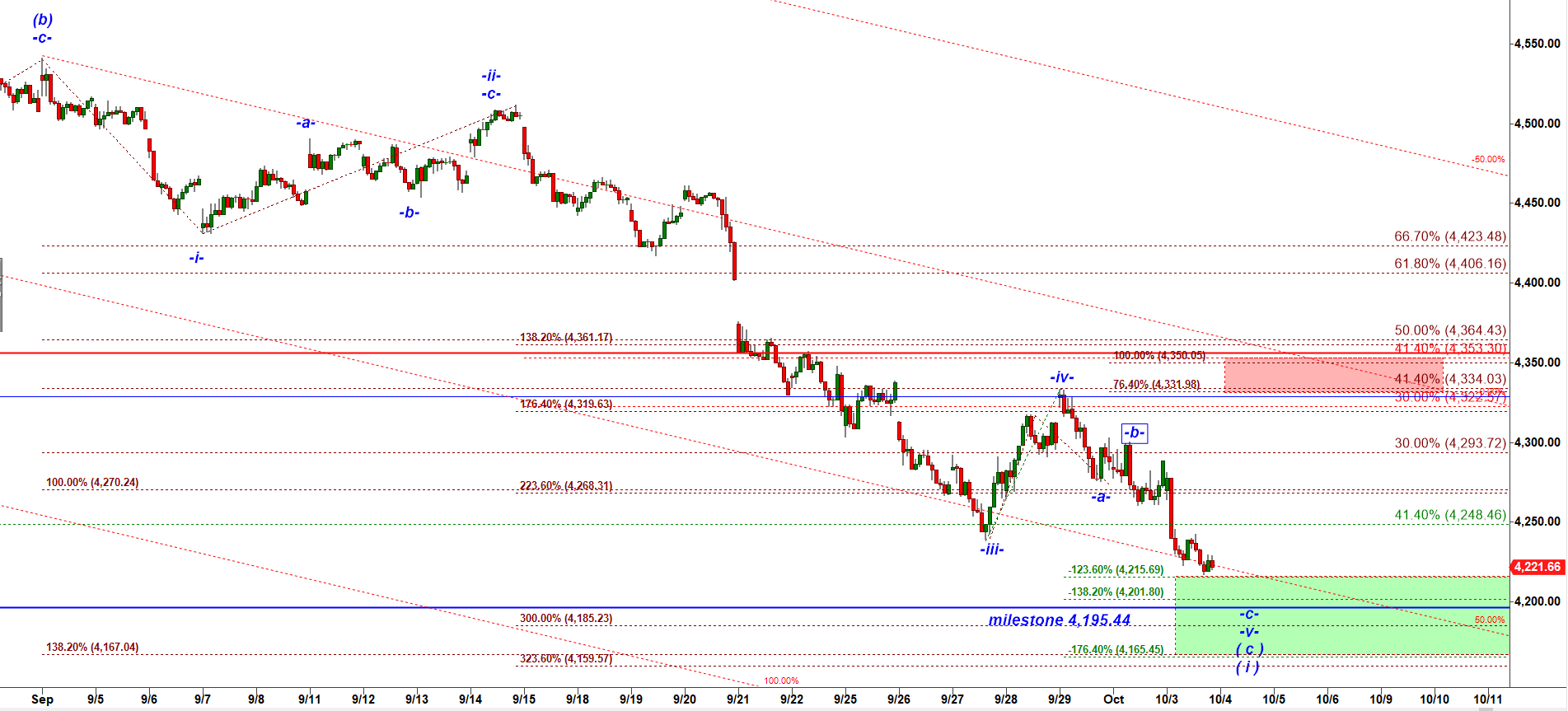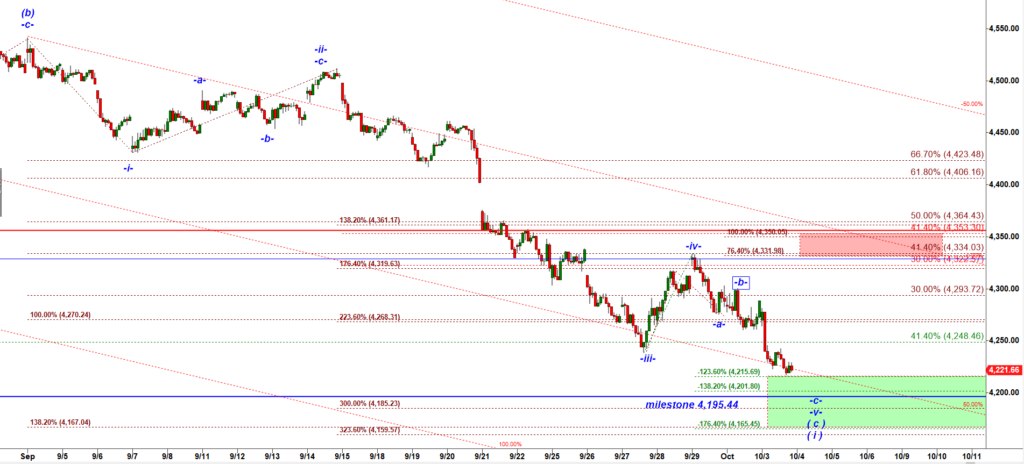 Upon completion of that decline in a subwave -c- of wave -v- down I would expect a corrective bounce to test 4,322, the high made by a corrective wave -iv- up.
In ES-mini bulls can stop the decline around 4,232 – 4,215 (see the Green Box):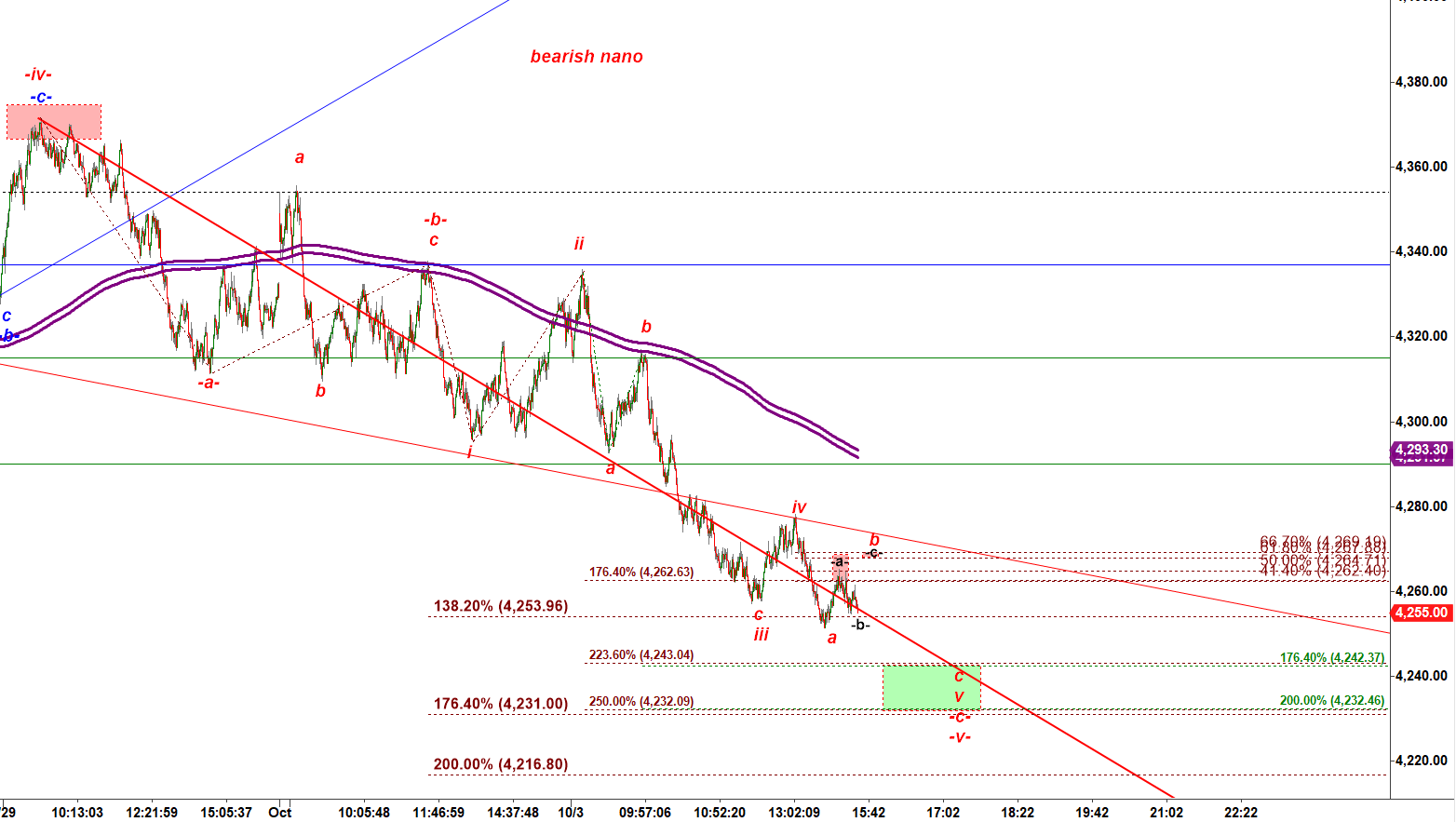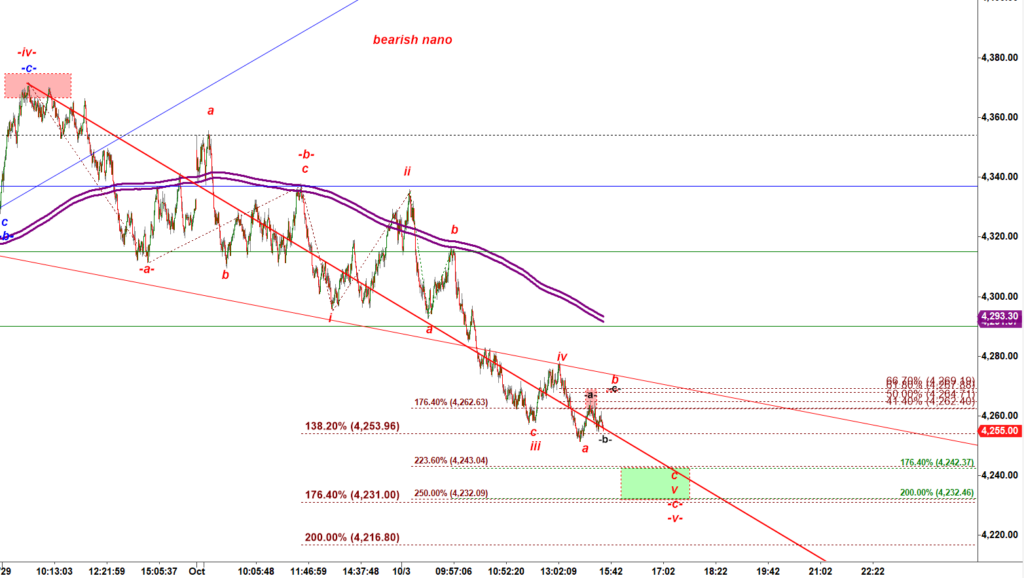 Upon completion of that push lower I would expect an a-b-c bounce up to 4,278. That would be a wave (a) up in a large (a) up, (b) down, (c) up pullback we can get in the following week or two.