$ES #ES #trading setup #Elliott Wave
In my afternoon update yesterday I noted that ES was going to make another push down and that drop would be th efinal squiggle of the whole move down: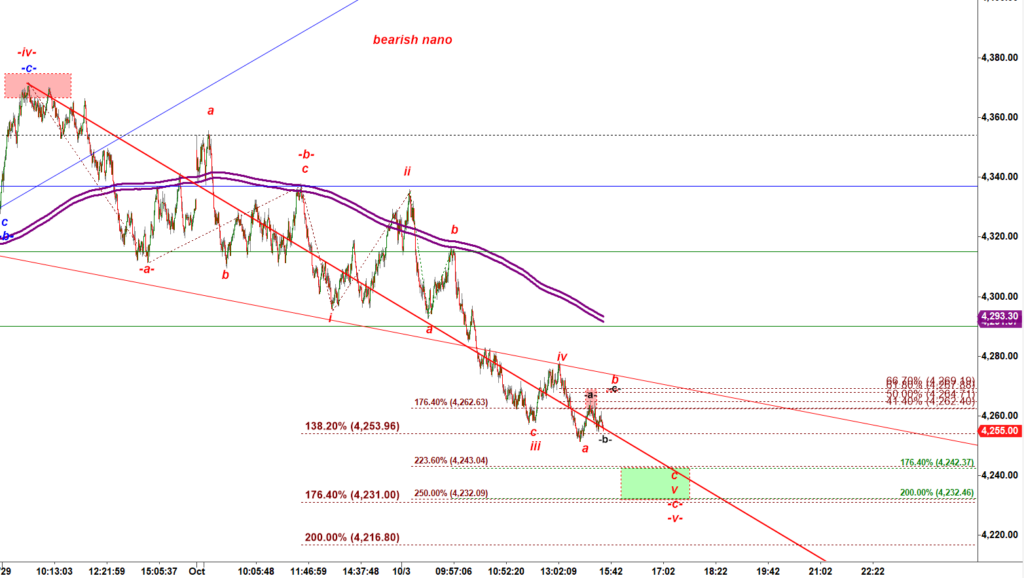 Overnight bears pushed ES-mini down into the green box and that was the final move that made them exhausted. Bulls stepped in and produced a strong rally: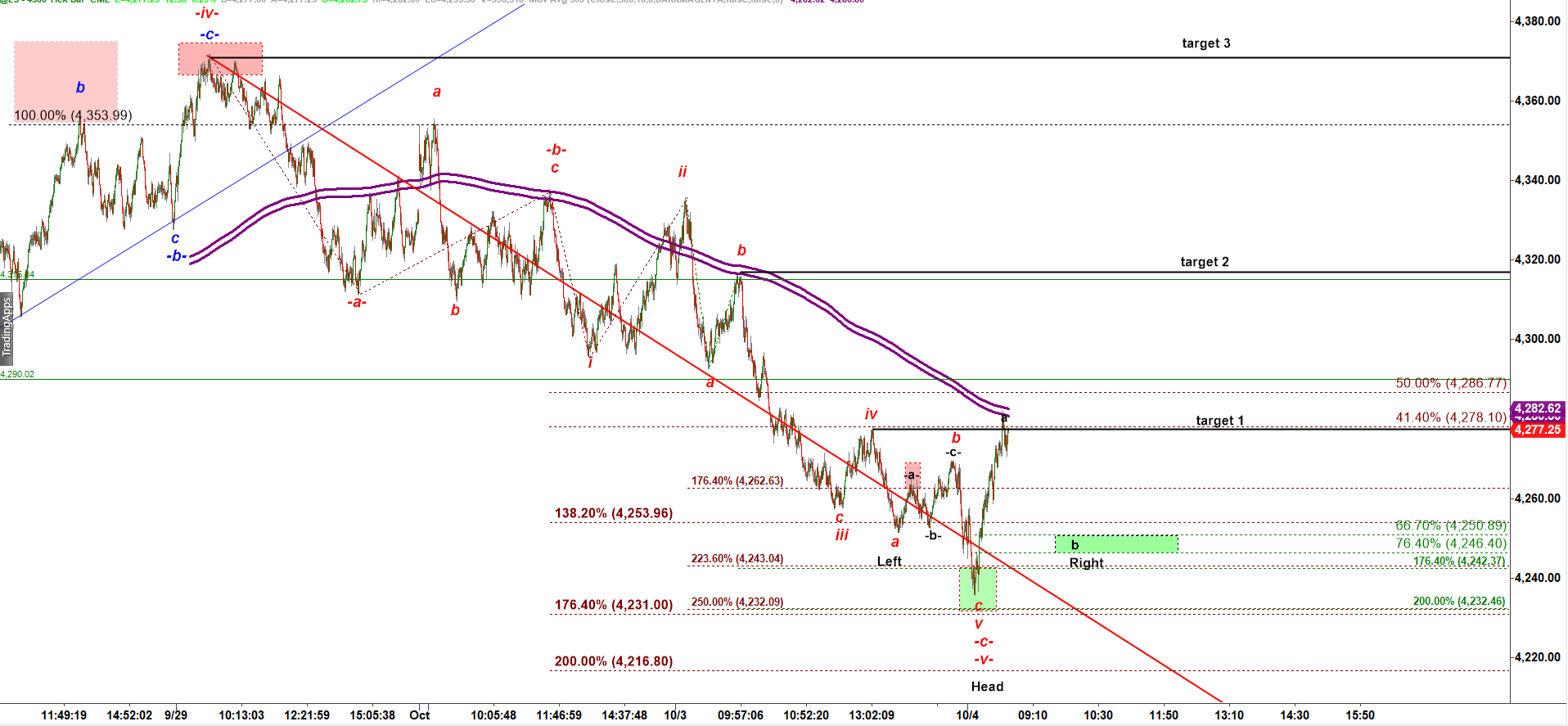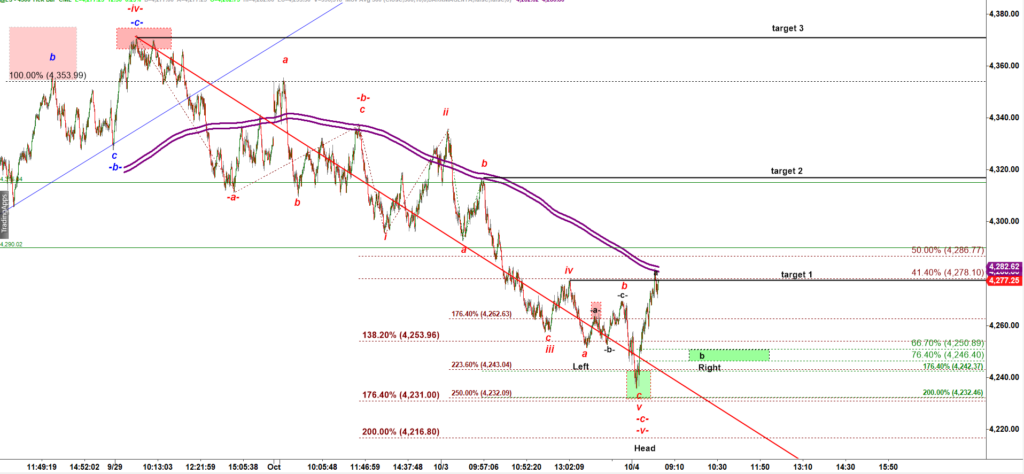 Absolutely zero reasons to go long here.
We need to get a corrective a-b-c pullback / consolidation before we can consider any long setup.
As always, we look for the most reliable bullish reversal setup – Inverse Head and Shoulders. To complete that pattern we need to get a move down back to 4,250.
I added three targets for the October pullback / consolidation. As you can see, price popped to the top of the previous pullback in a subwave b up and tested the downward sloped 500 MA.
You should memorize the rule: tops and bottoms of previously completed waves B or subwave "b" almost always work as important support and resistance levels.
The very same rule applies to tops and bottoms of waves iv, -iv-, (iv) , (4), regardless of their size and degree.
You can see two waves iv up on that chart.
Using those two rules we can outline three targets for a corrective bounce:
The target 1 is defined by a micro wave iv up tat topped at 4,278.25.
The target 3 is defined by a micro wave -iv- up tat topped at 4,371.25.
The target 2 is defined by a micro subwave b up of wave iii down = 4,317.