$ES #ES-mini #trading setup #Elliott Wave #trading strategy #trading plan
Yesterday I posted a "spaghetti" chart showing three potential paths: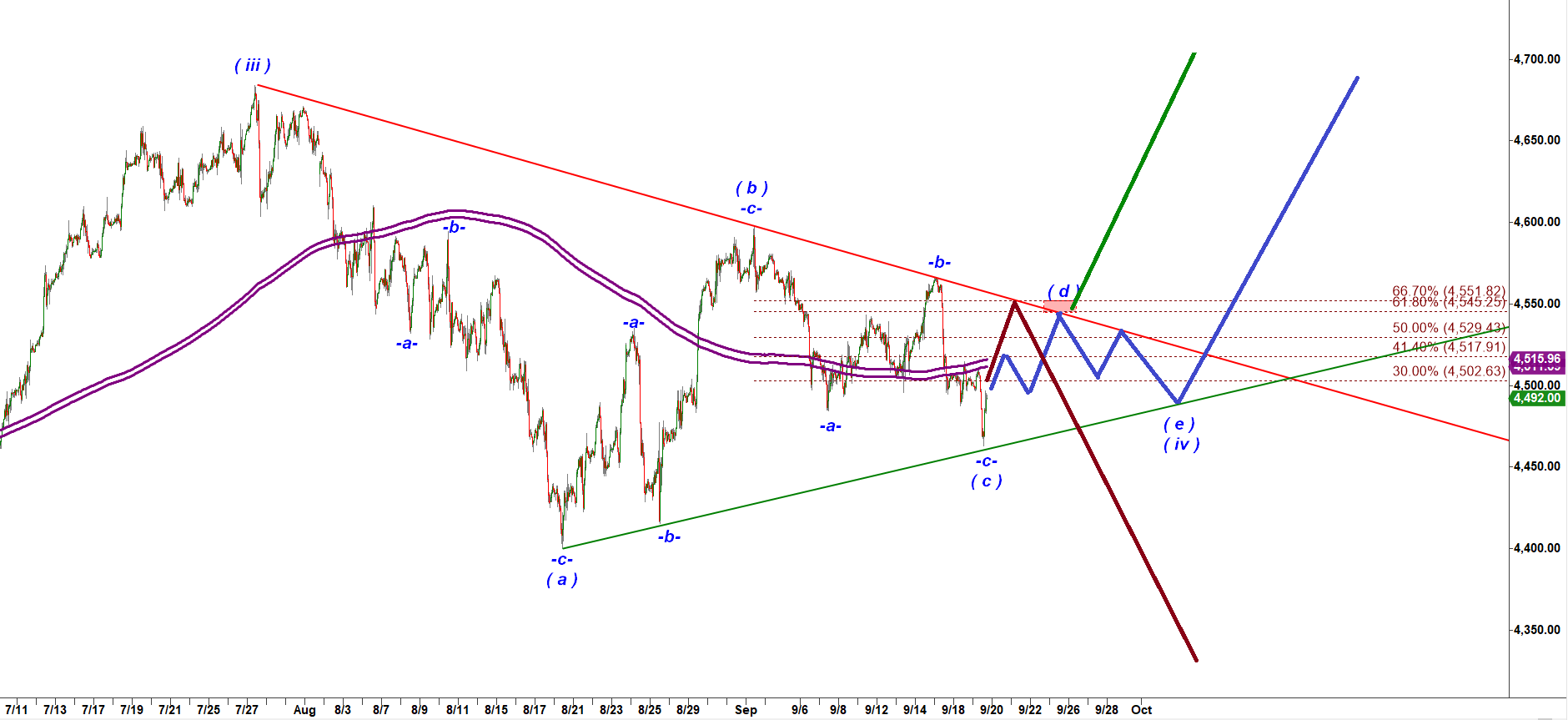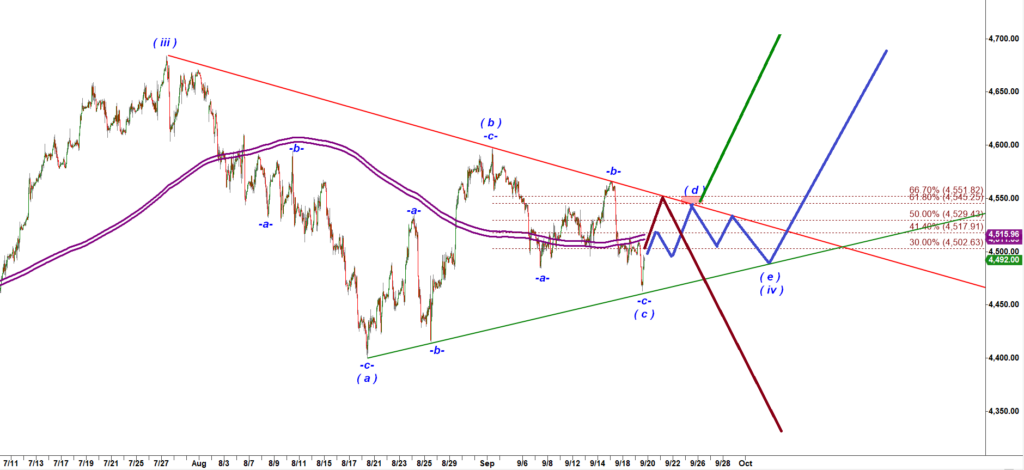 ES has been squeezed in between of two contracting trend lines for weeks. That consolidation can break out of that contracting range in ANY direction, either up, or down. Note that when price follows a symmetric triangle consolidation pattern every new move / leg / wave is smaller than the preceding one. From perspective of the Elliott Wave analysis that volatility compression phase can take 1-2 more weeks.
In any symmetrical triangle every move gets smaller and smaller. It works like a tightly squeezed spring accumulating a lot of power inside. Triangles normally get resolved with an emotional strong vertical moves driven by all that accumulated energy.
This is a micro path that can work today: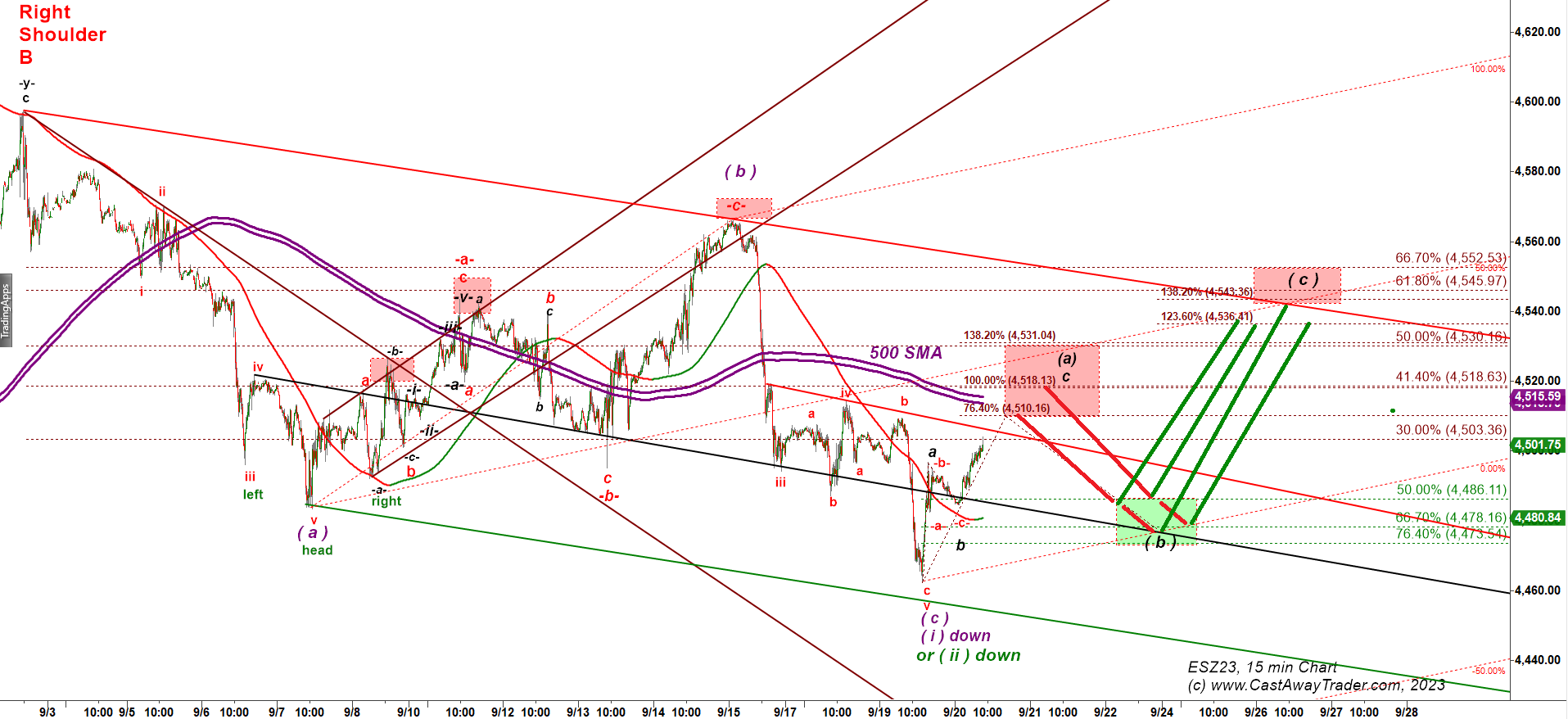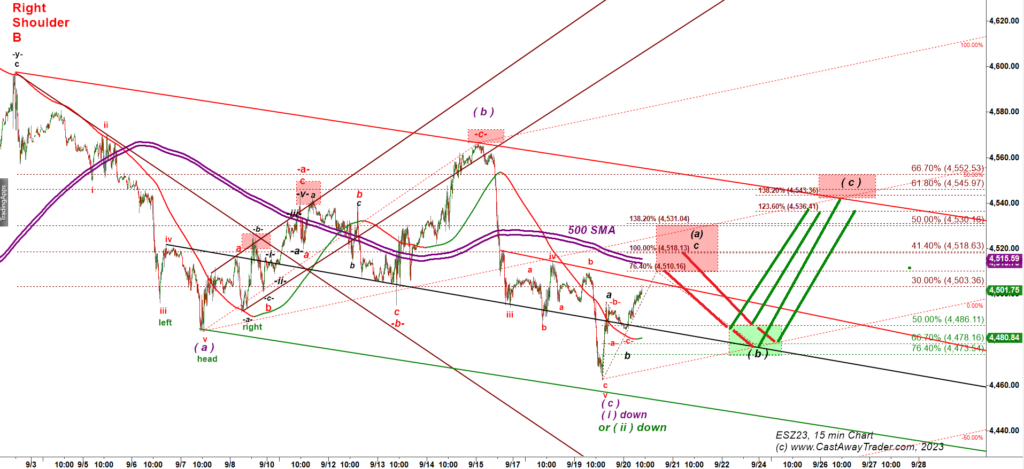 Once price to gets to 4,545 that will be the main decision point, see different potential ways that diverge from the red box on the first chart of this report.
Today we will get the key catalyst of a month, the FOMC decision about changing interest rate that will be announced at 2-00 PM EST. Even more important event will be a press conference by the FED Chairman Jerome Powell scheduled at 2-30 PM EST.
Please remember, on a FOMC day we can get 5-6 large intraday swings. Trade small, trade responsibly.