$NQ #NQ #trading setup #Daily #Macro
We still have two alternative very different macro scenarios: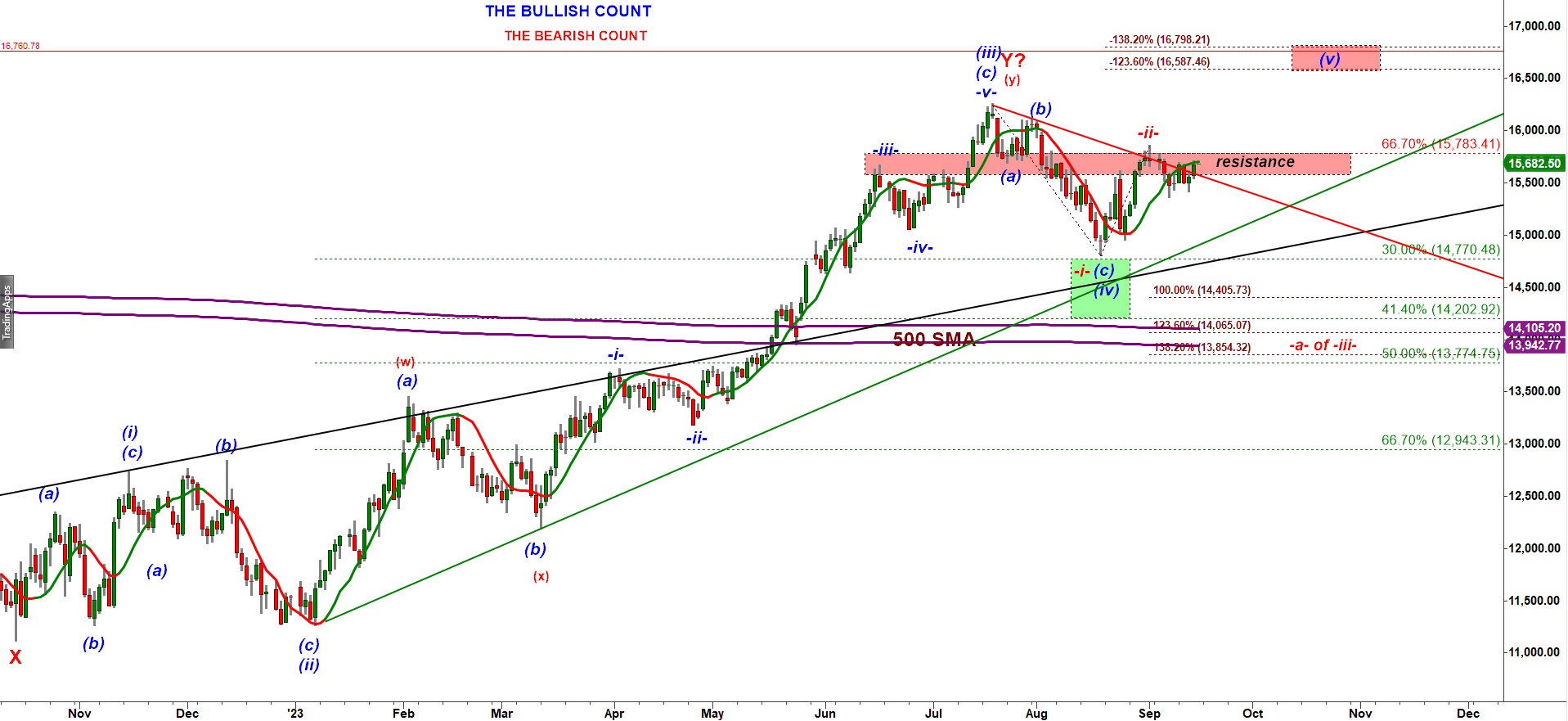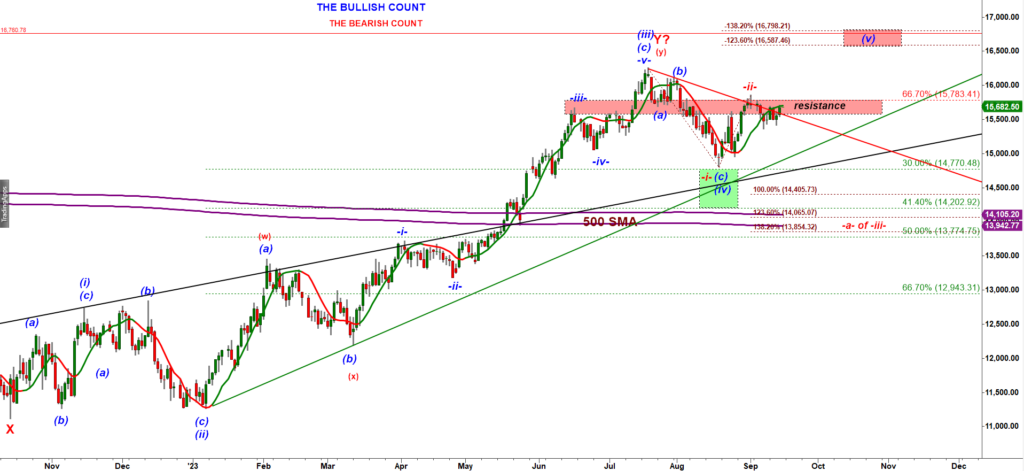 NQ dropped to the green demand zone in mid August and then popped to into the red resistance band. And it got stuck there.
Under the red bearish count that test of the red supply zone was supposed to be followed by an immediate bearish rejection and a drop out of the red zone. It did not happen and that is a strong argument in favor of the blue bullish scenario…
However, to confirm the blue bullish scenario bulls have to push NQ over the key resistance 15,785.
One concern for bulls is my favorite bearish scoop setup, NQ popped into the Hull MA 28 Daily: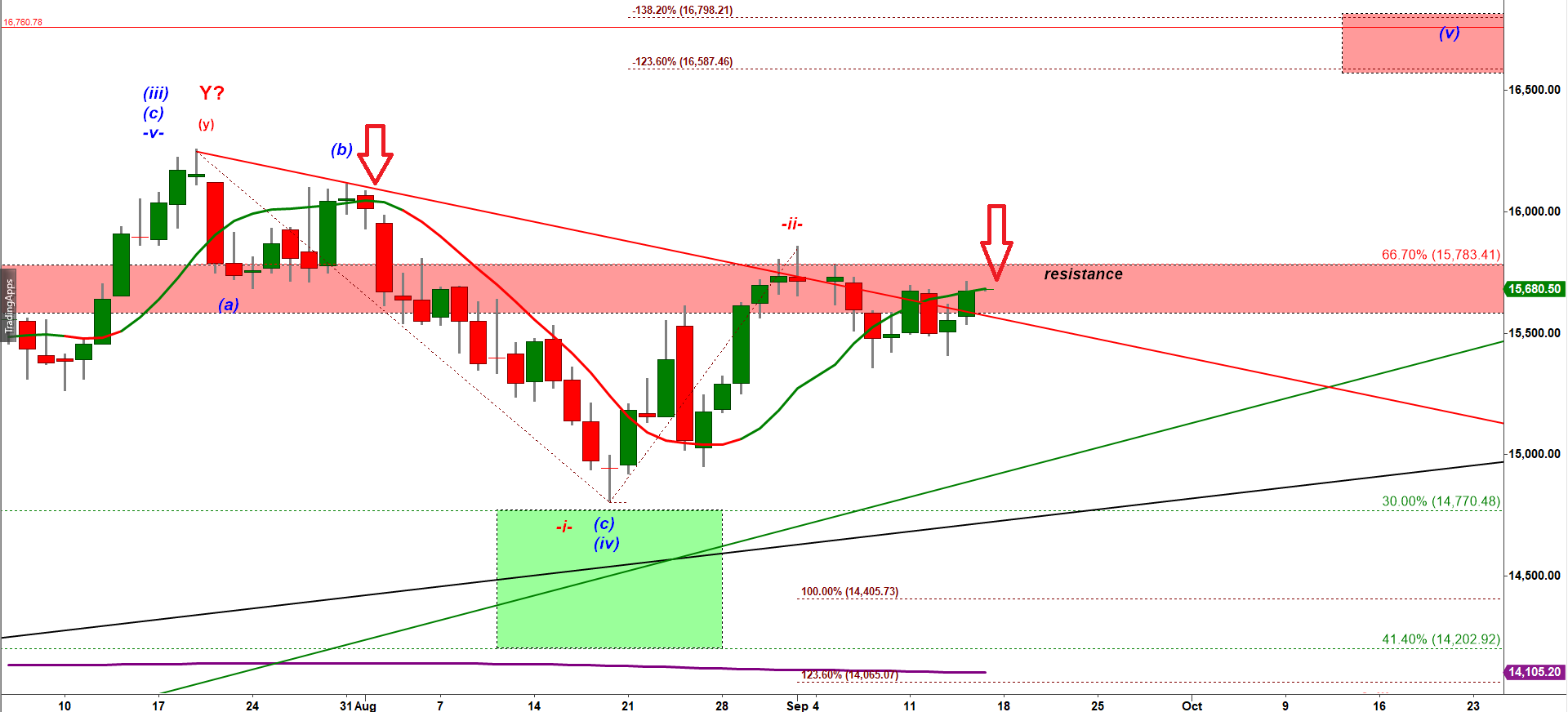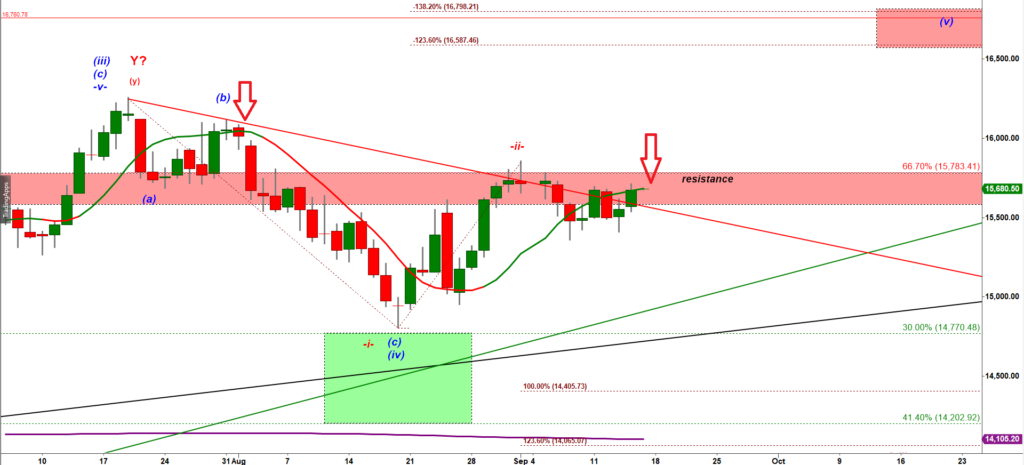 I can argue that NQ sits on a bearish i down, ii up setup but a move over the micro resistance 15,716 would invalidate that bearish setup and can be considered a long breakout setup: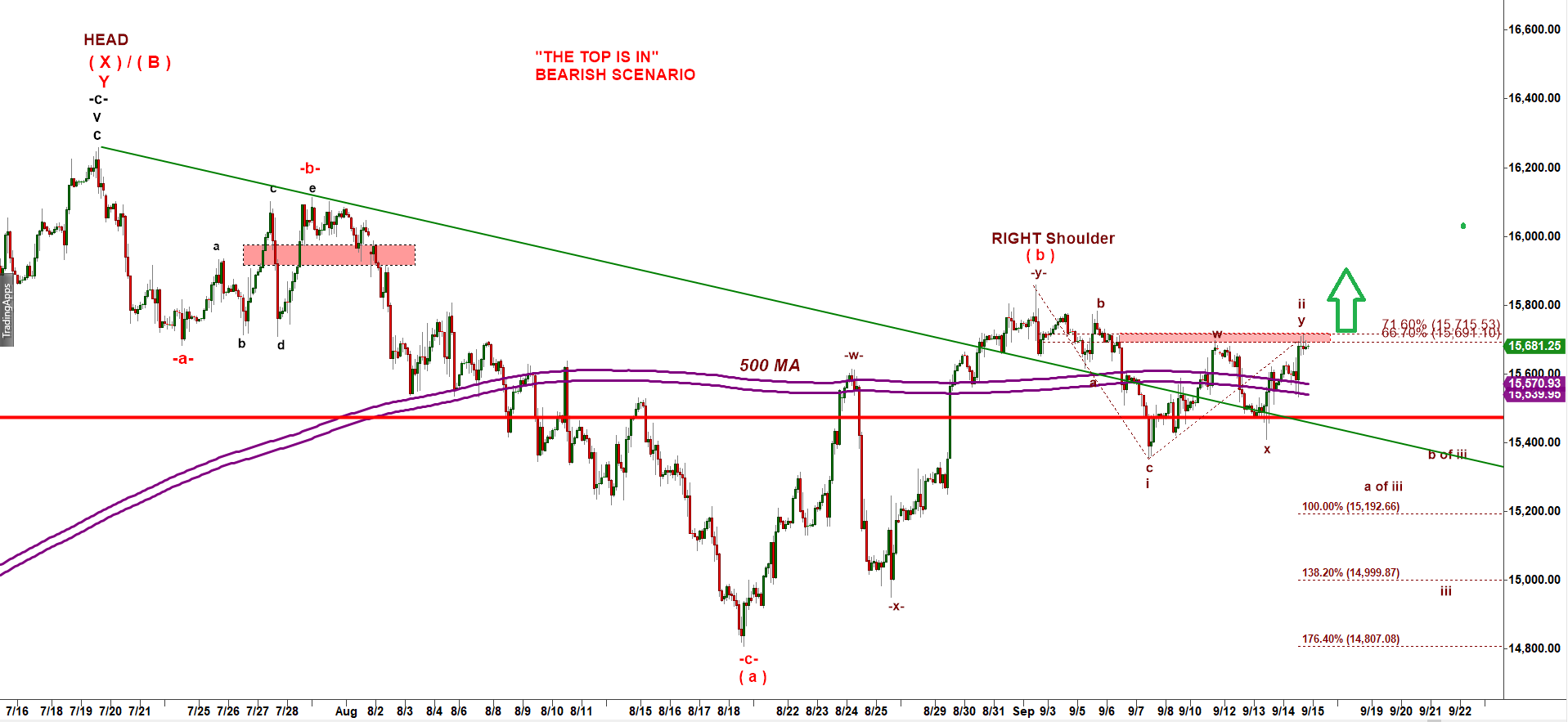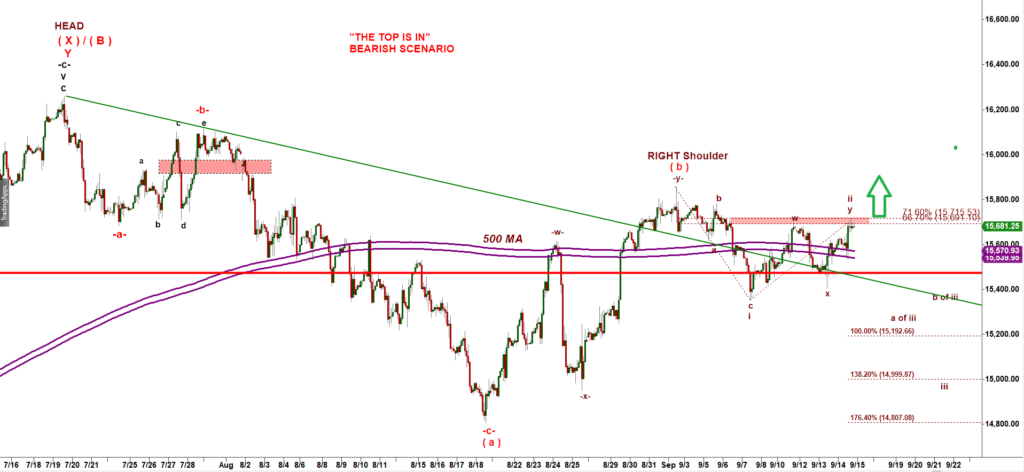 At this point I do NOT see any bullish micro wave structure off the mid Aug low…