$ES #ES-mini #trading setup
ES-mini tested support of that green trend line 10 times: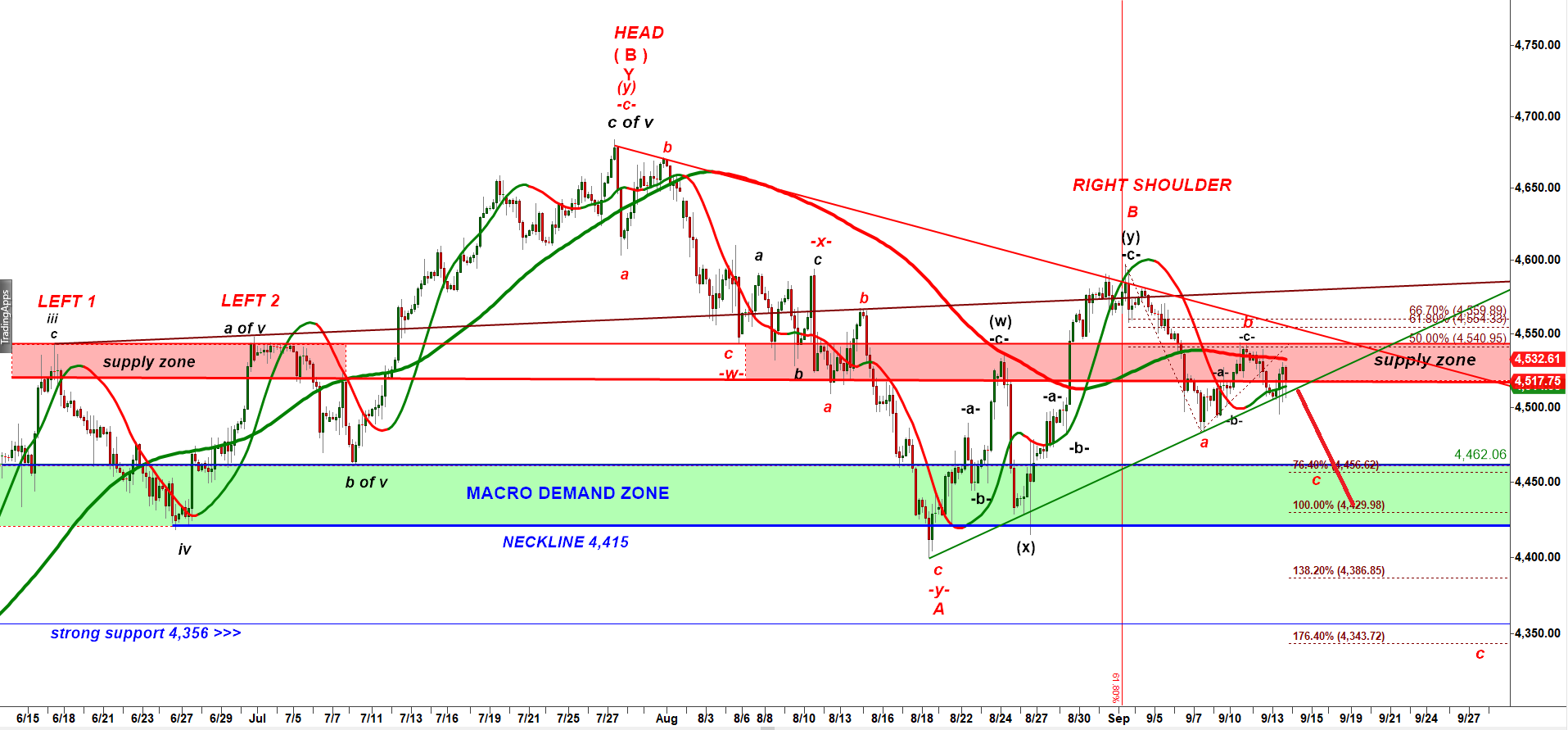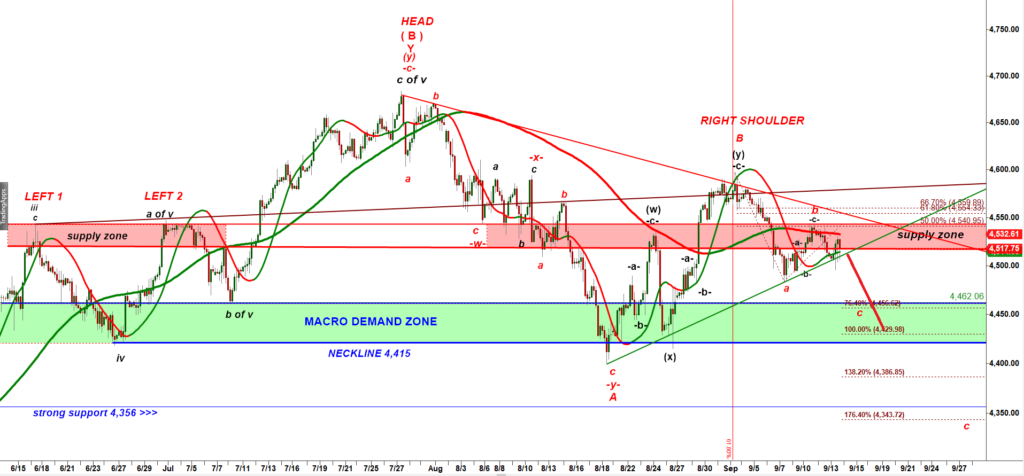 By now that support has been exhausted and another bears' attack should be able to break it.
If we zoom-in to a 15 min chart we can see a -i- down. -ii- up short setup: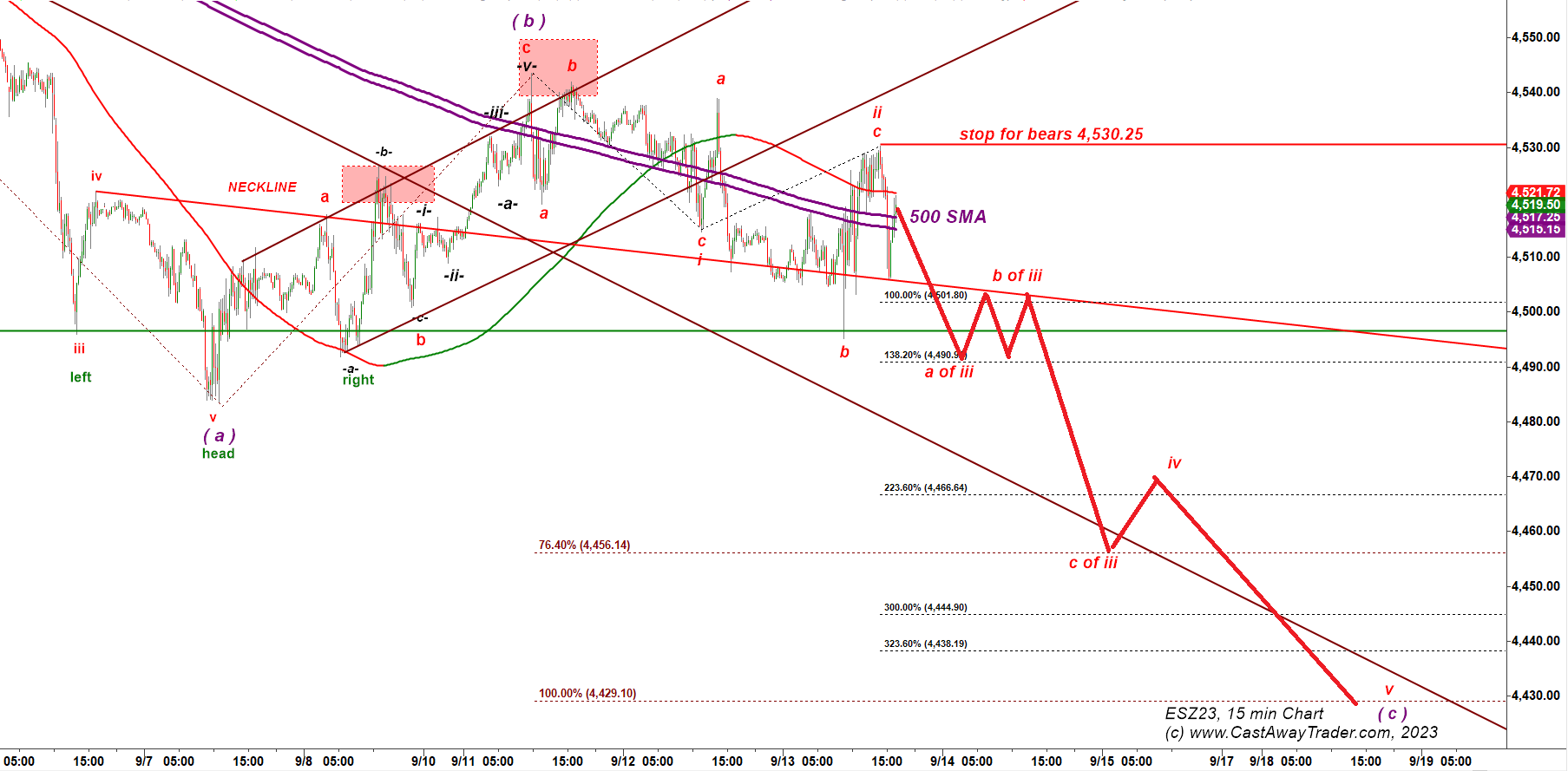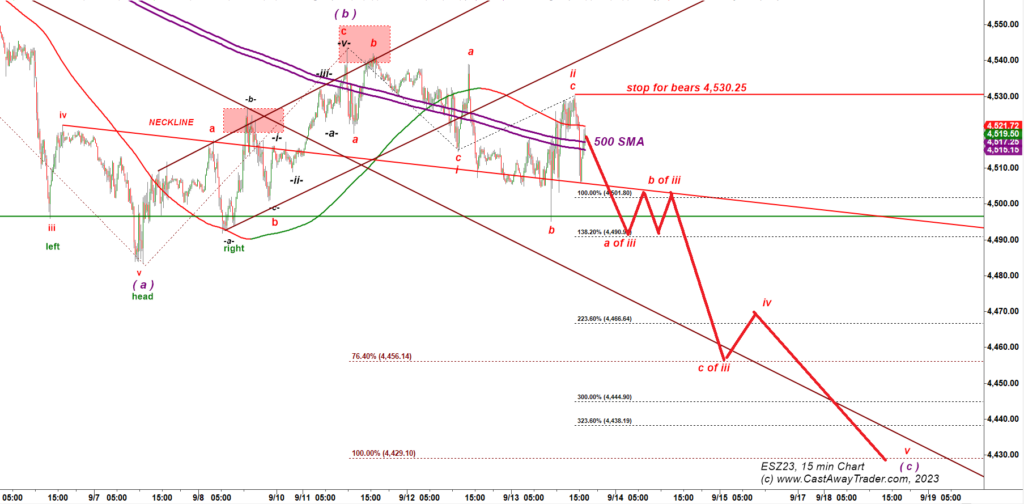 To invalidate that bearish setup bulls need to push ES-mini over 4,530.25.