$NQ #NQ-mini #trading setup #Elliott Wave #trading strategy
In mid August decline stopped at the Green Box, the ideal place to complete a corrective (a)-(b)-(c) down structure: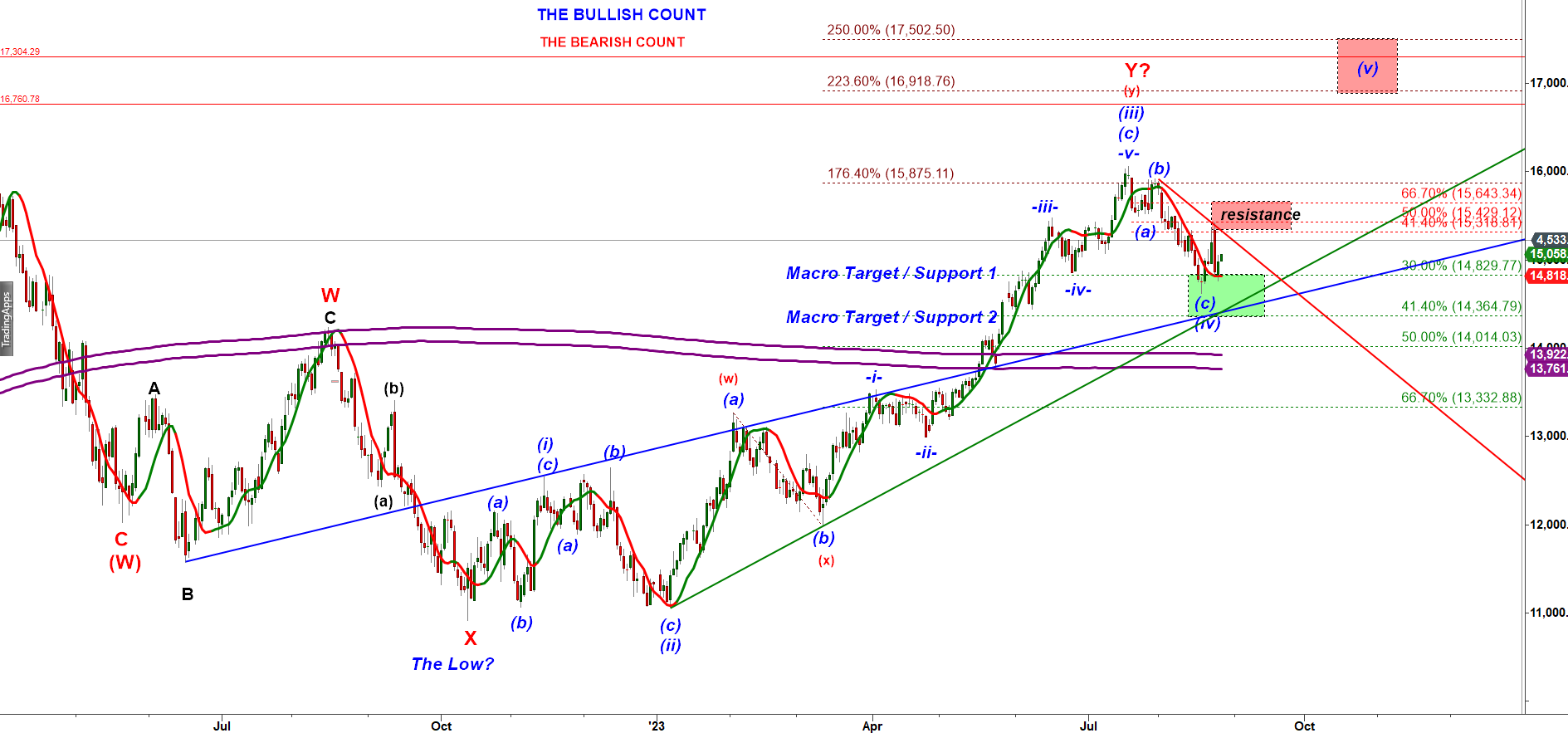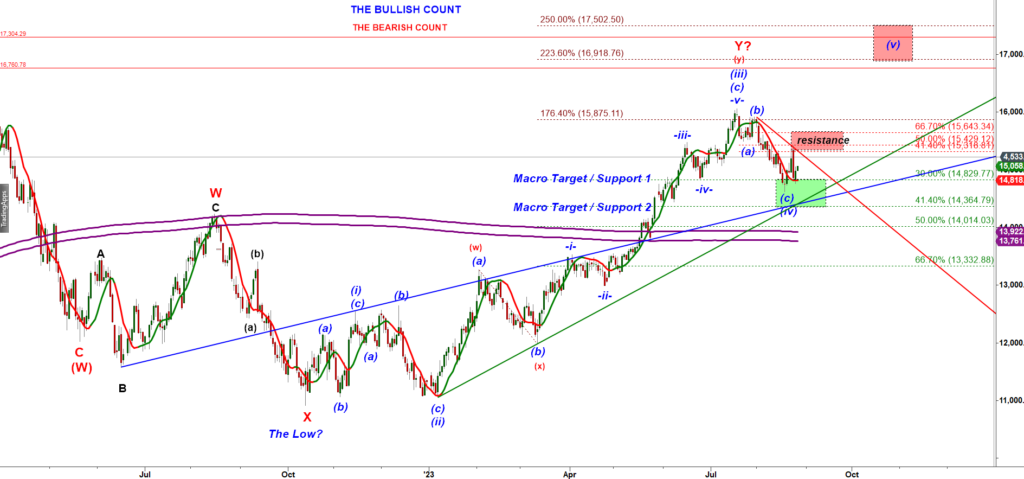 This is when and where bulls could turn NQ up and start a new rally to a higher high in a wave (v) up. But on the way to a higher high was a resistance 15,300 – 15,400 (see the Red Box). The first attempt to break over the resistance of the Red Box failed.
Bulls have a setup to test that red box again. If that attempt fails that push up will complete a corrective structure of the bounce: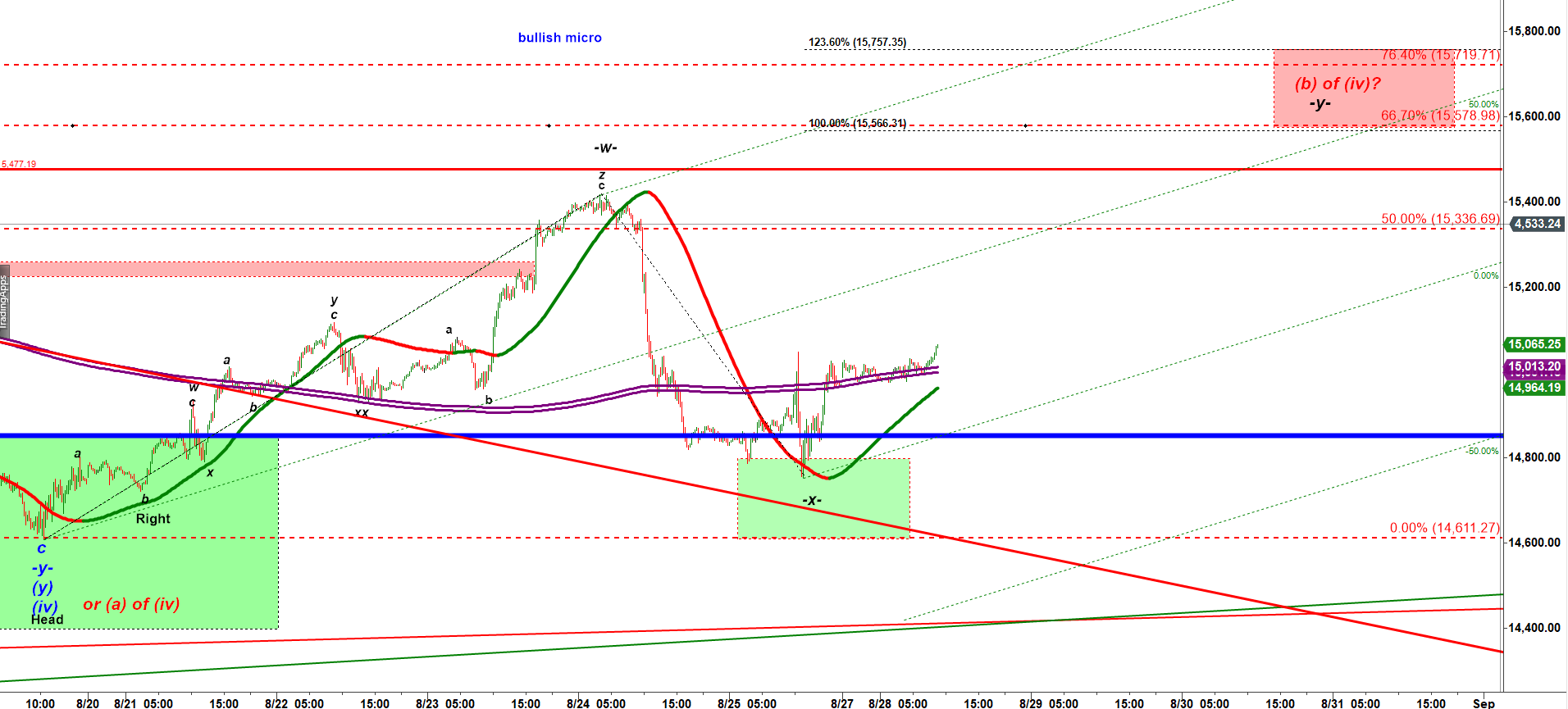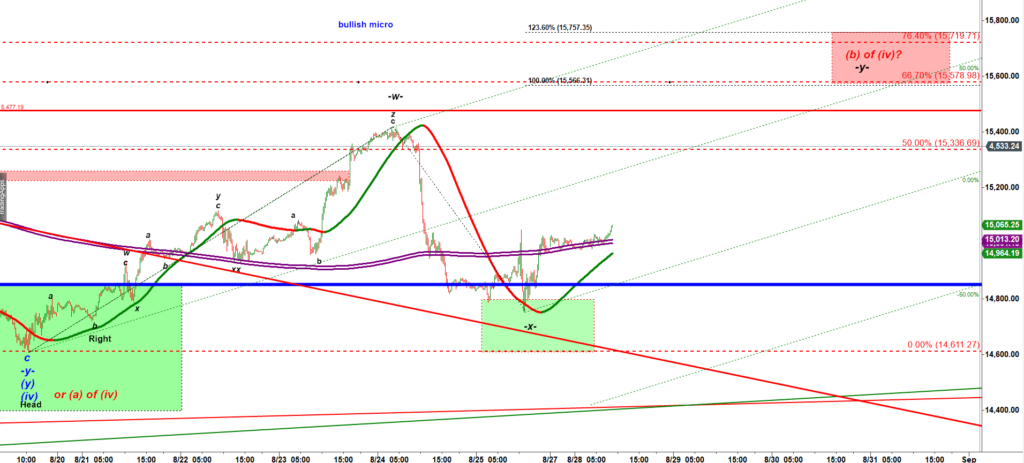 If bulls produce another a-b-c move up and it fails at the Red Box bears will get a decent short setup to push NQ down to 13,850 – 13,600 – 13,500.
The protective stop for that micro bullish setup can be set at 14,751. Break under that level would most likely mean a new strong move down to lower lows.