$ES #ES #trading setup #Elliott Wave
Yesterday I posted two different scenarios. Bears had a great scenario for a breakdown but I shared my concerns:
"Bears sit on a great short setup. But to trigger that setup the key weekly support 4,368 has to be broken. Until that happens we can see another trip higher first to 4,450 and then to 4,493."
I also added a long scenario: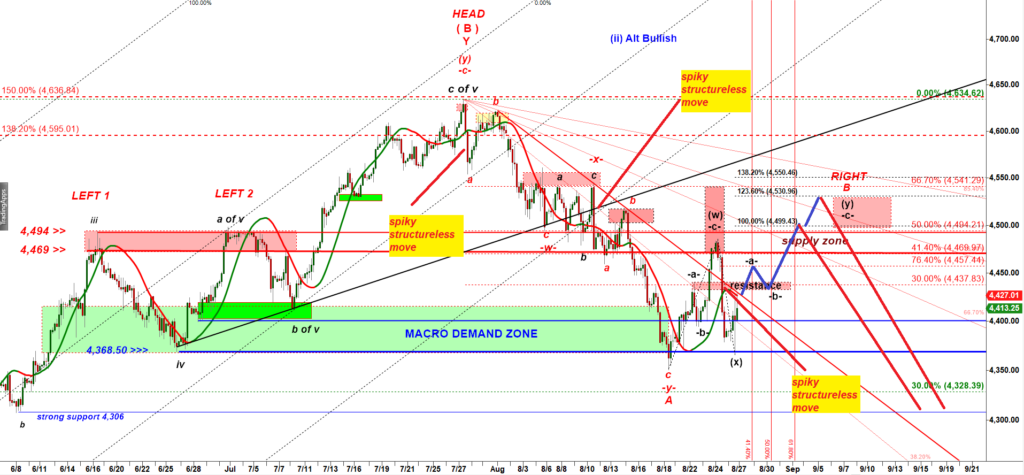 My conclusion about the bullish scenario was:
"As I explained on Thursday, to trigger that scenario bulls need to get over the red resistance zone at 4,440."
Today bulls managed to close a day over 4,440 and by doing that they triggered that bullish scenario.
On 10-38 AM on Monday I shared two scenarios with subscribers of my Premium Trading chat room: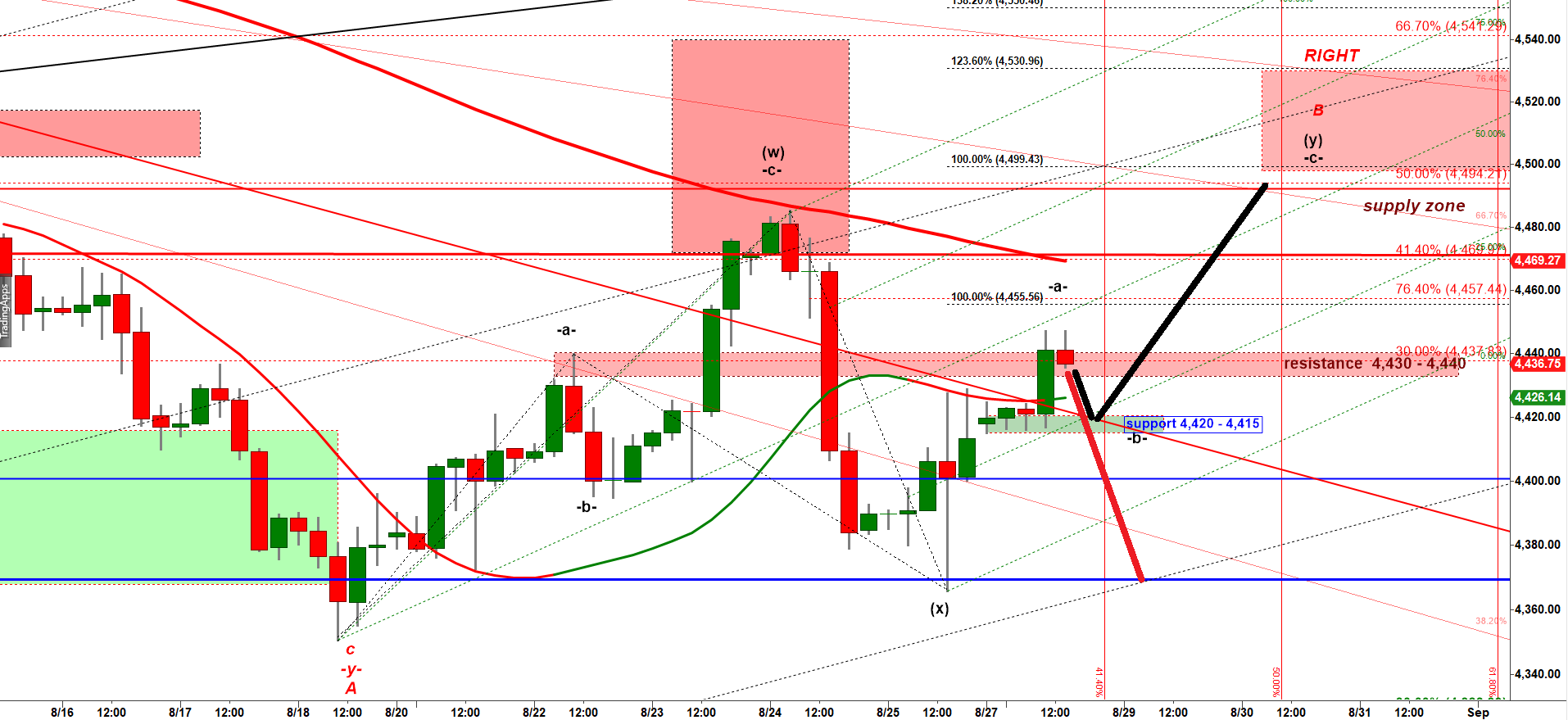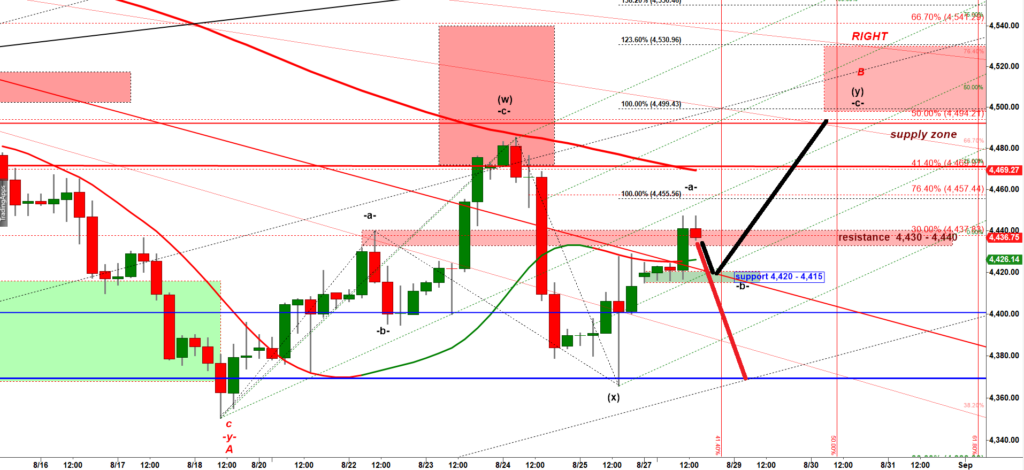 I noted: "4,420 – 4,415 support zone is the key defense line for bulls for today. If bulls turn it up off the green support zone and go over the morning high that would open the door for a rally to 4,495."
Then bulls played out that bullish script: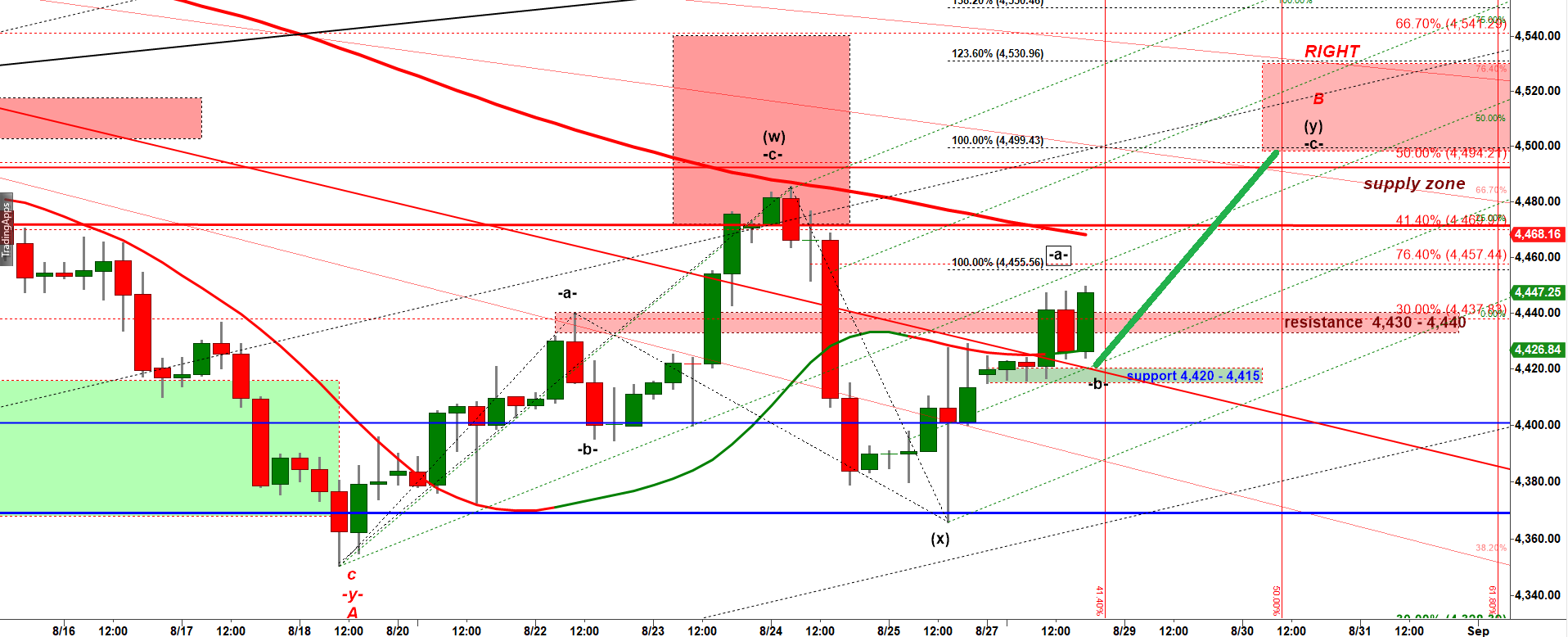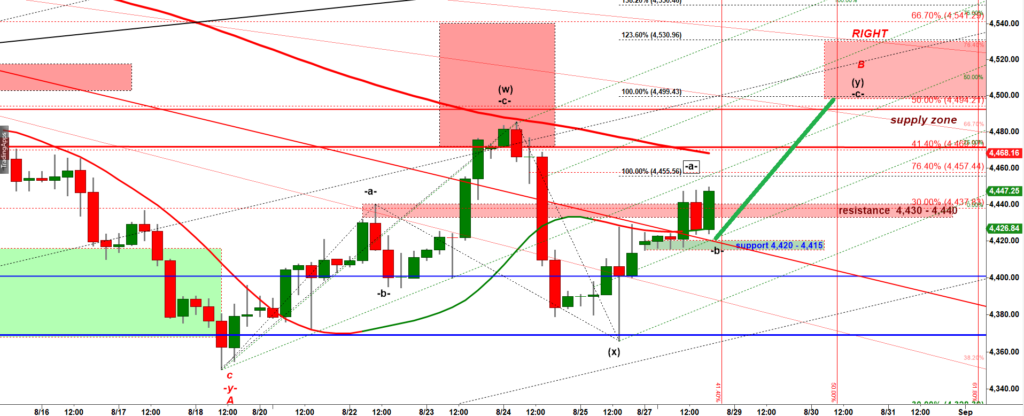 Let's zoom-in to a 15 min chart: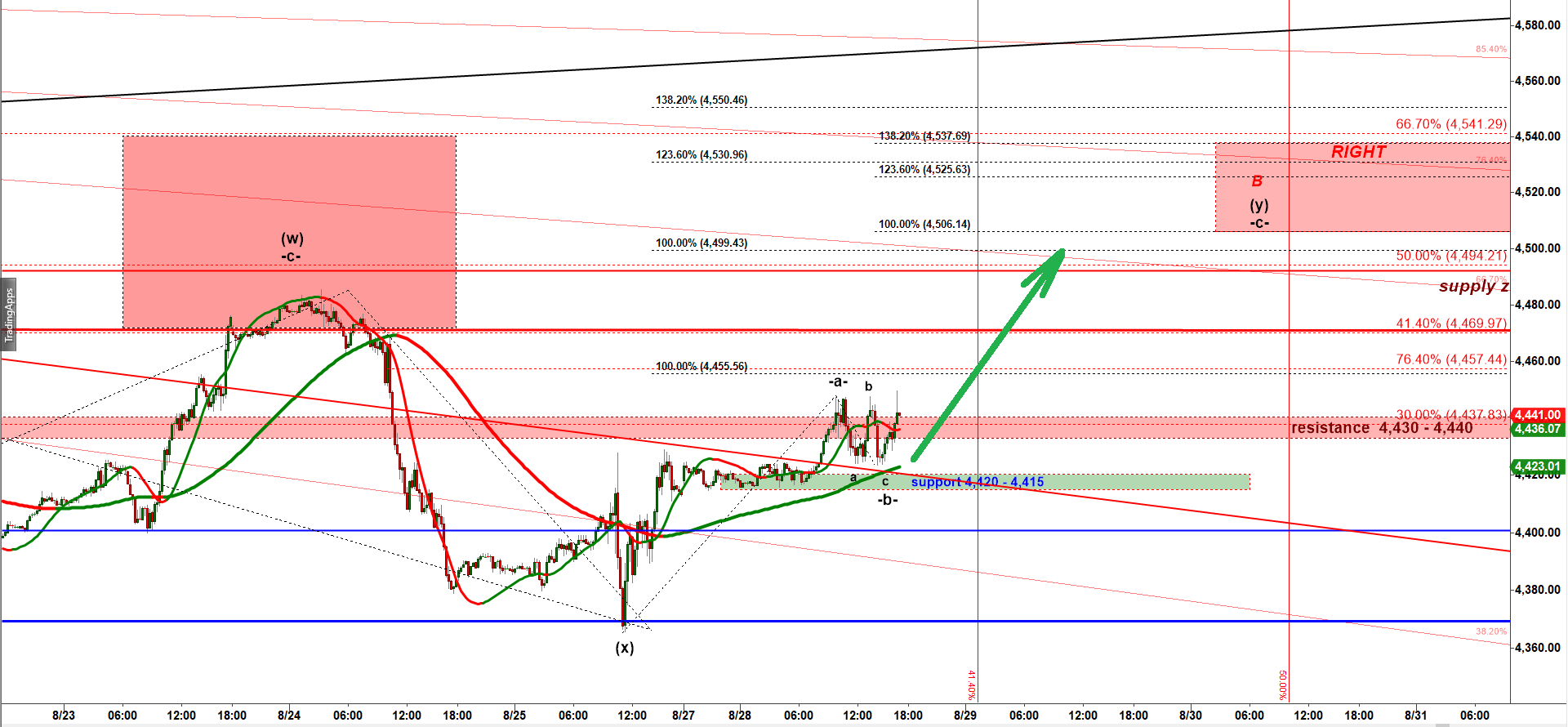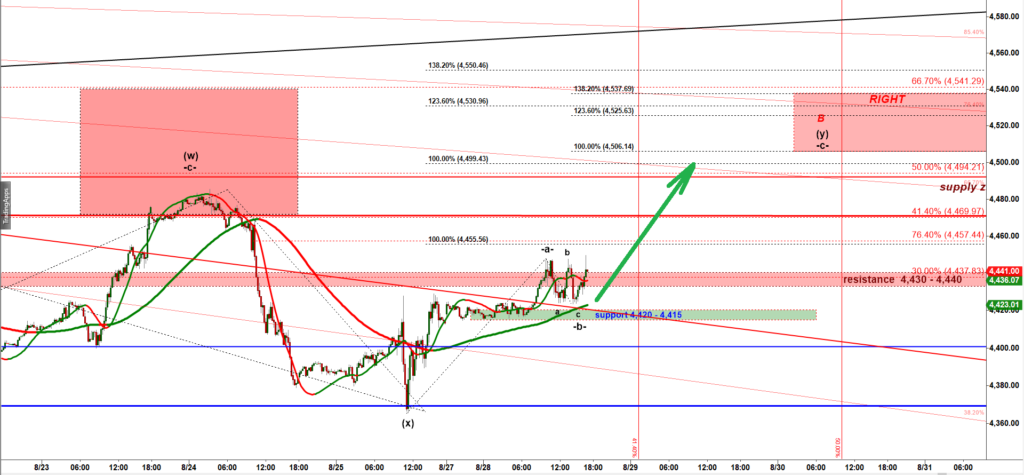 Look, we got a textbook flat a-b-c consolidation right over the support 4,420 – 4,415. That is the key continuation pattern in the Elliott Wave theory.
That flat consolidation is a solid base for bulls for a new rally targeting 4,495.
The Daily support for Tuesday is 4,418.75. Therefore, we can set a protective stop for that bullish setup at 4,418.75.