$ES #ES #trading setup #Elliott Wave
Let's refresh the big picture looking at the weekly chart below: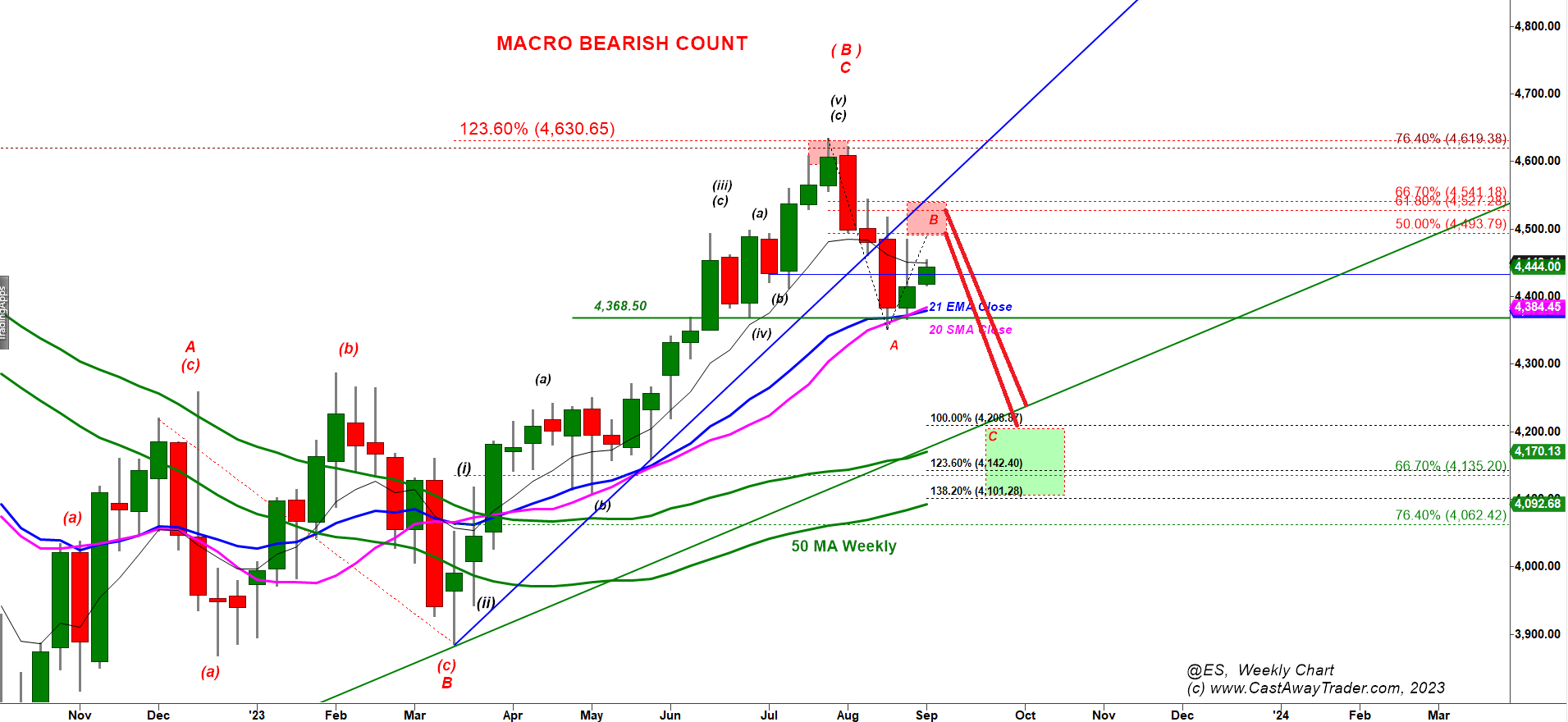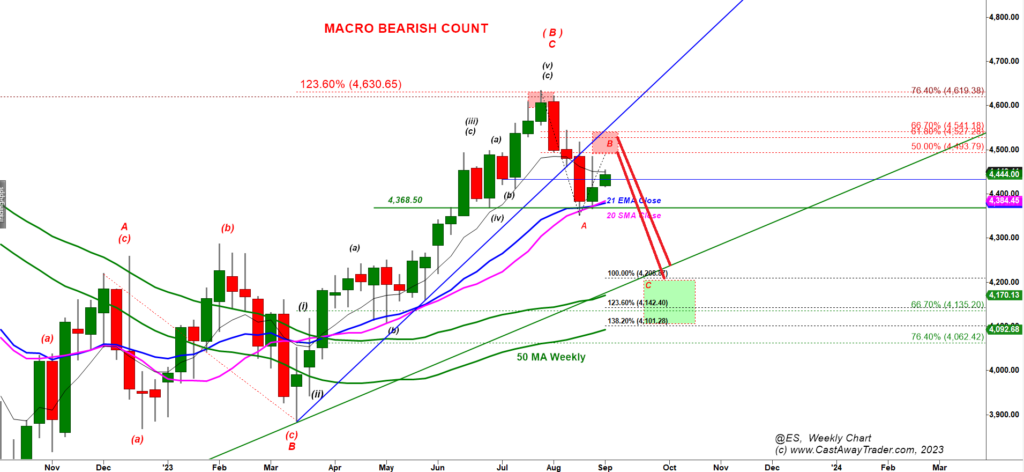 My primary scenario assumes that ES-mini made a lasting top in late July 2023. And I consider this rally as a corrective bounce.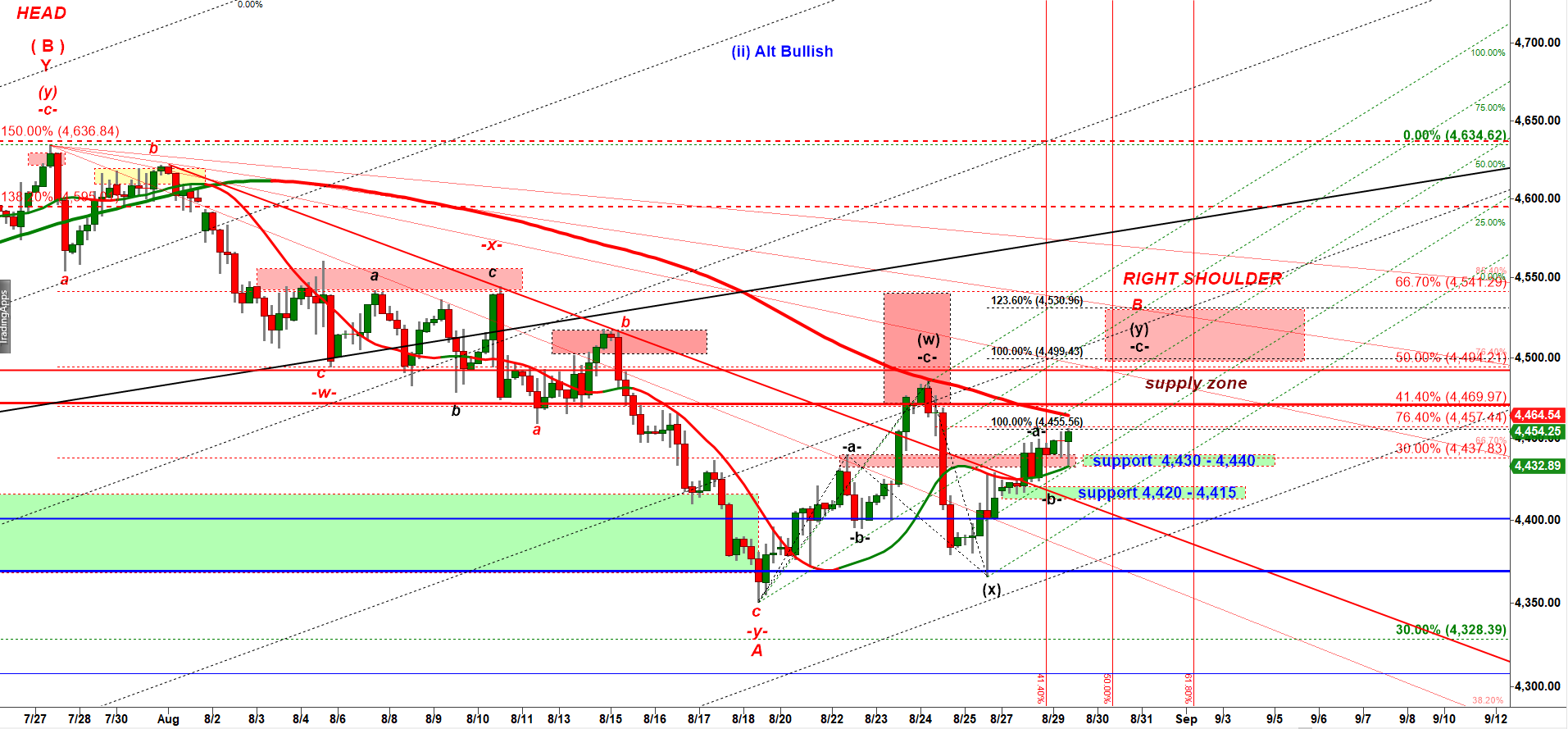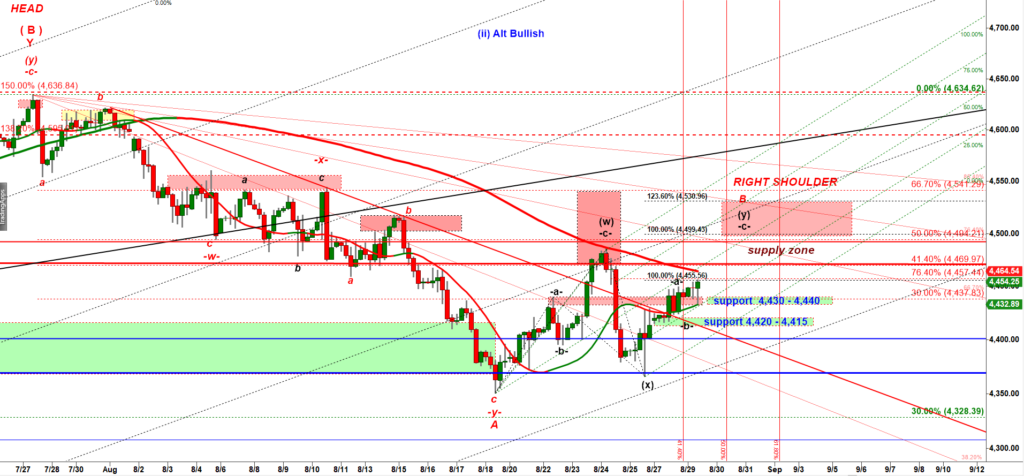 Now let's zoom-in to a 15 min chart: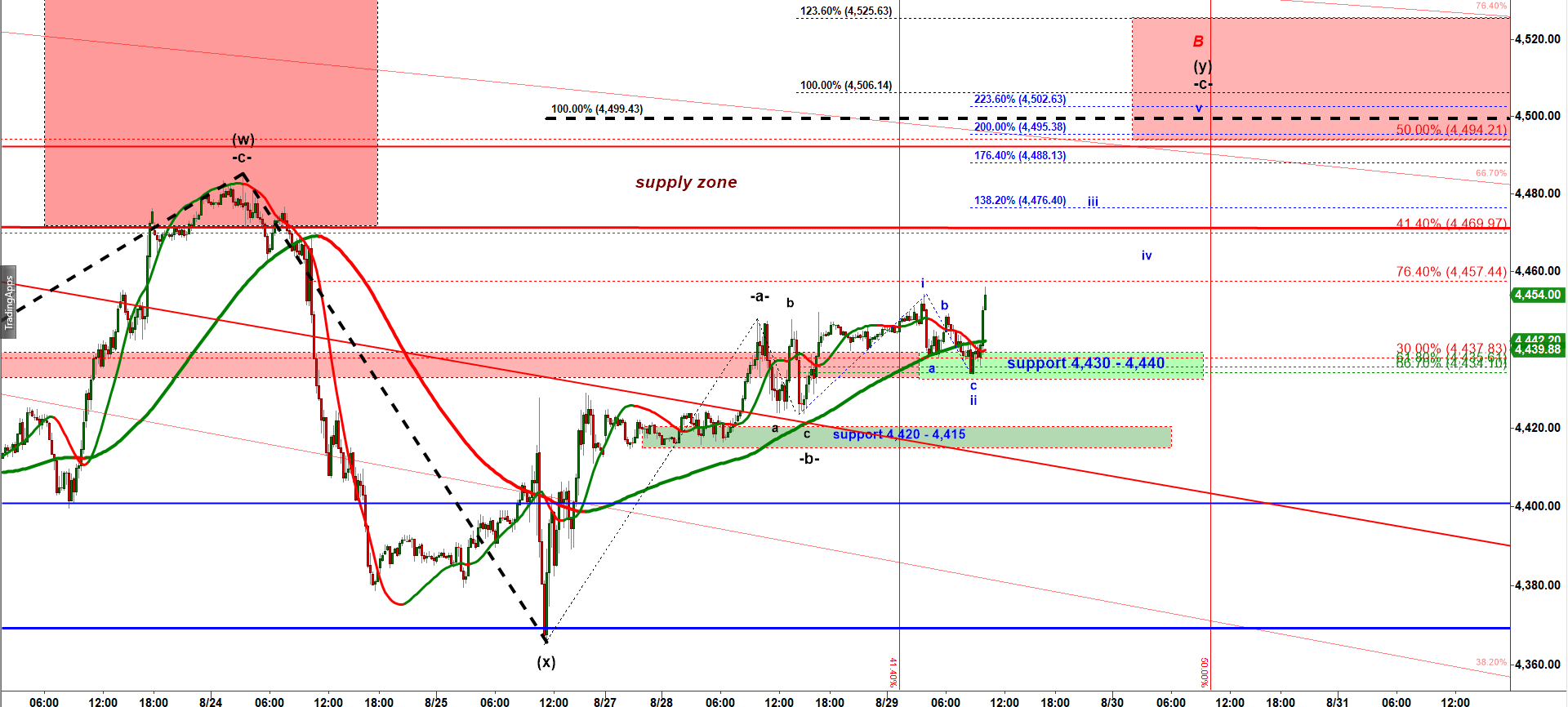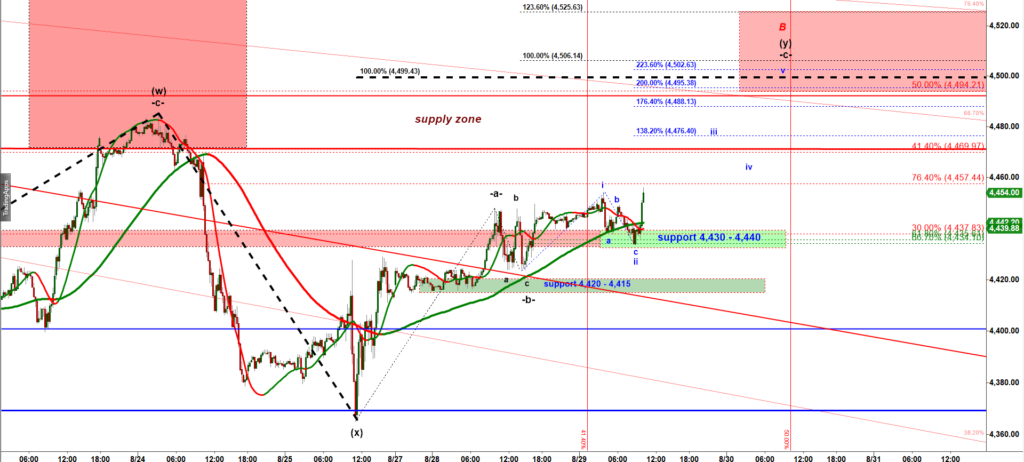 On this chart you can see one repeating pattern that played out twice. I never say that but believe me if you learn that pattern it can make you rich.
Note the congestion zone 4,420 – 4,415. Price broke over that zone but then produced a flat a-b-c move down to tag that zone from above. Such an a-b-c move down, a flat consolidation over the freshly broken resistance always creates a rock solid base for another rally (look at the the low labelled -b-).
Now look what happened next. Another push up to a higher high. I kept saying that the critical resistance was 4,440. Price broke over 4,440. And bears could push it back under that level and trigger a failed breakout setup. But bulls managed to stop that decline over that 4,4440 – 4,430 zone. Note what used to be the red supply zone turned into the green demand zone. Why? How that happened? Because of the rule: a flat a-b-c shaped pullback that finds support at the freshly violated resistance is a continuation pattern. It's a reliable long setup.
I would say that this is the most reliable pattern I can ever teach you.
BONUS: The Very Bearish Scenario.
We still can argue that the very bearish scenario is still alive: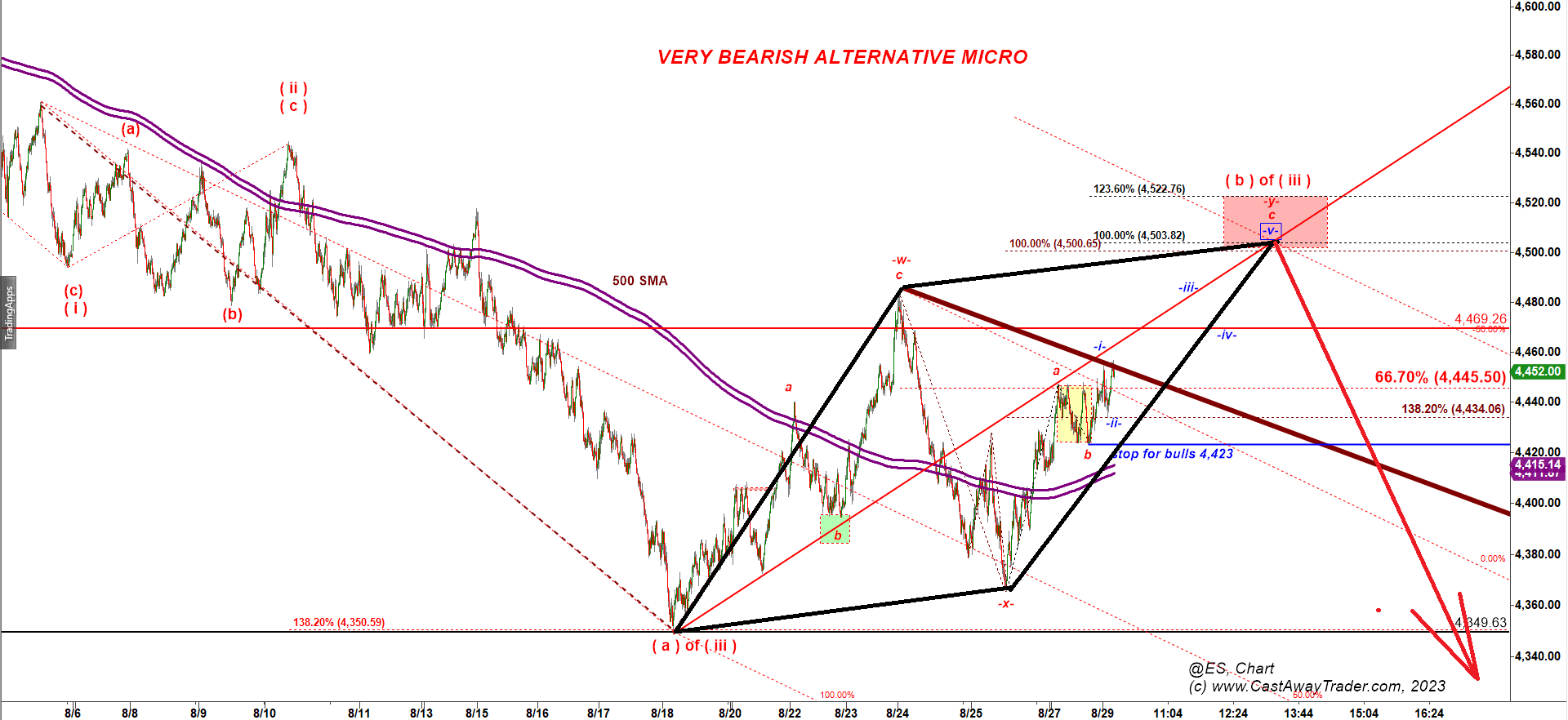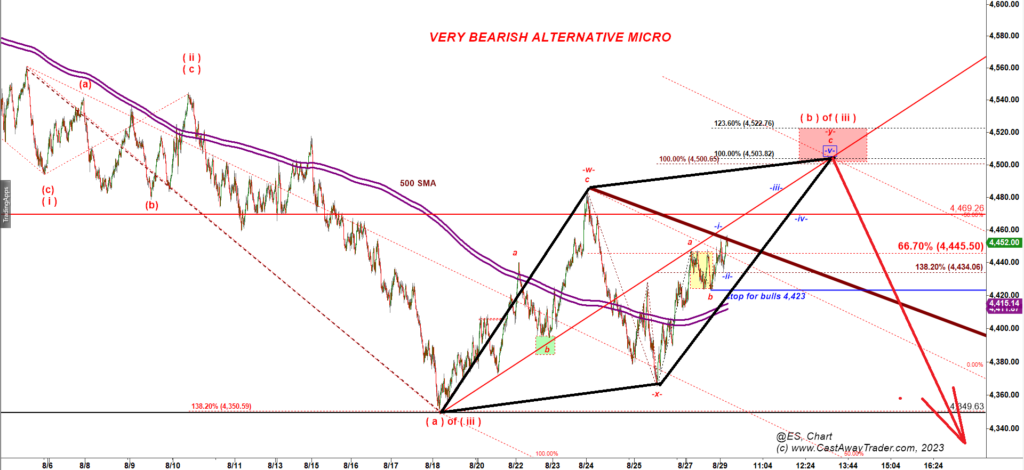 Any wave (b) of wave (iii) down normally comes as a large flat -a- up, -b- down. -c- up consolidation, a pause in the middle of a large decline in a wave ( iii )