$ES #ES-mini #trading setup #Elliott Wave #trading strategy
Yesterday we correctly predicted that violent rally:
My conclusion was: "That flat consolidation is a solid base for bulls for a new rally targeting 4,495."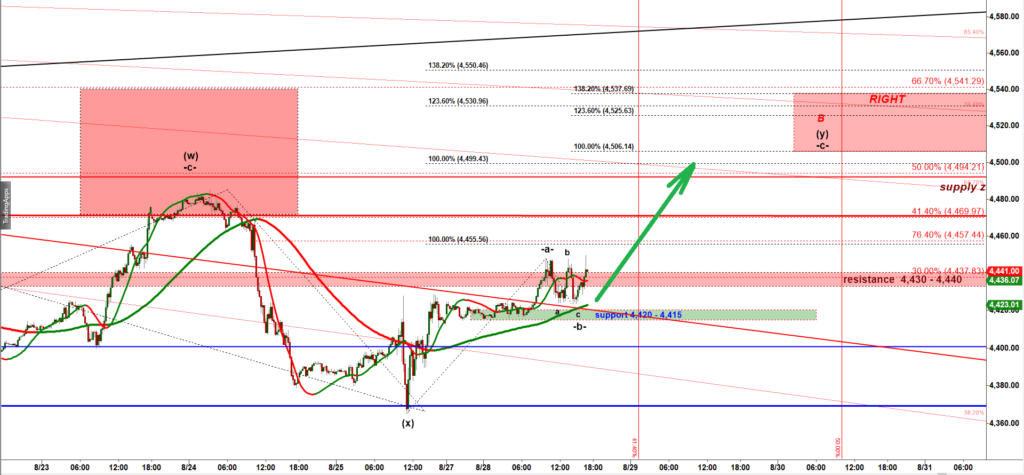 This is how that chart looks like now: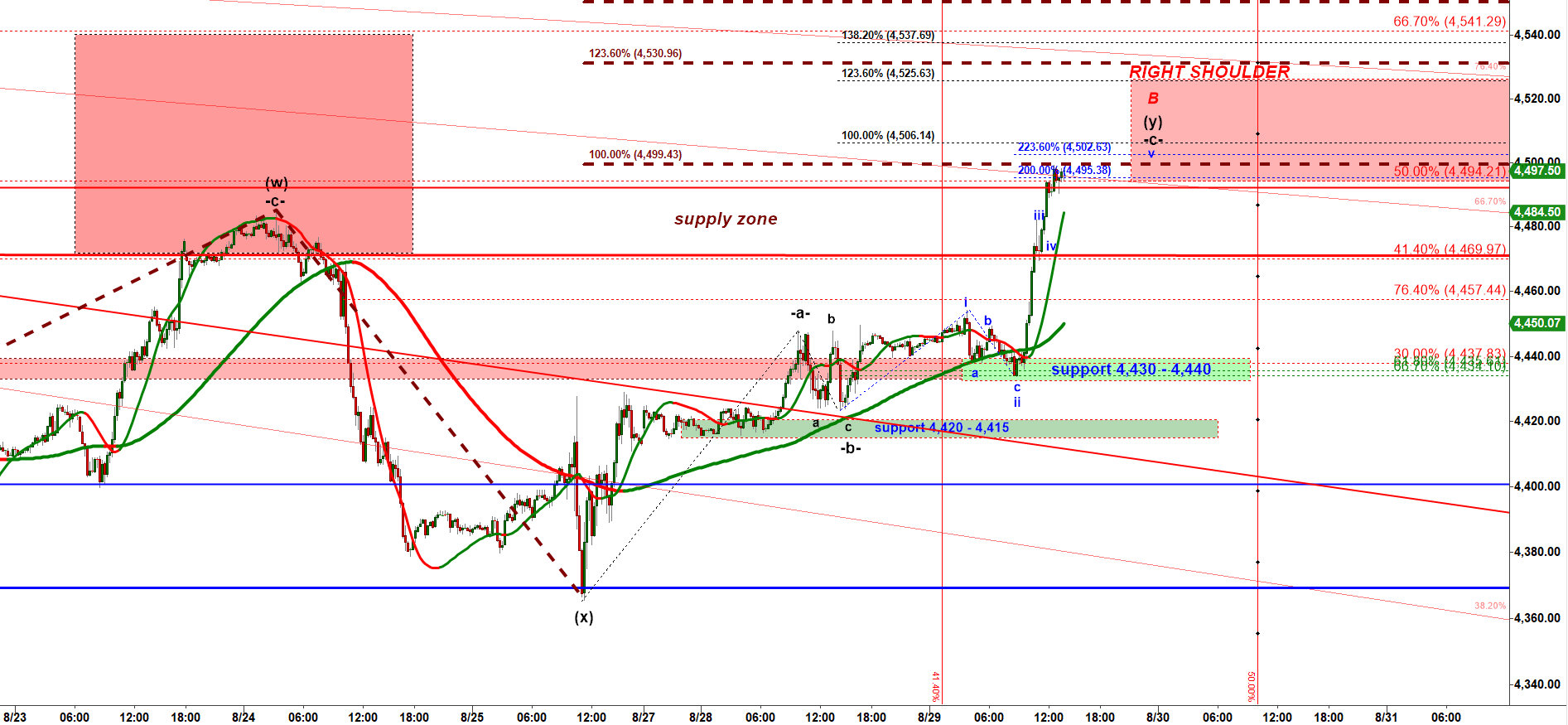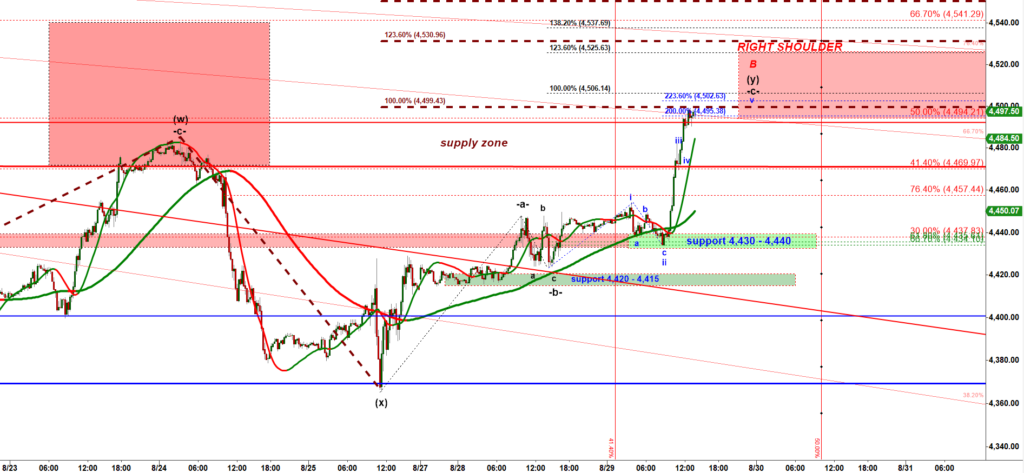 Let's zoom out to see where we got with that rally: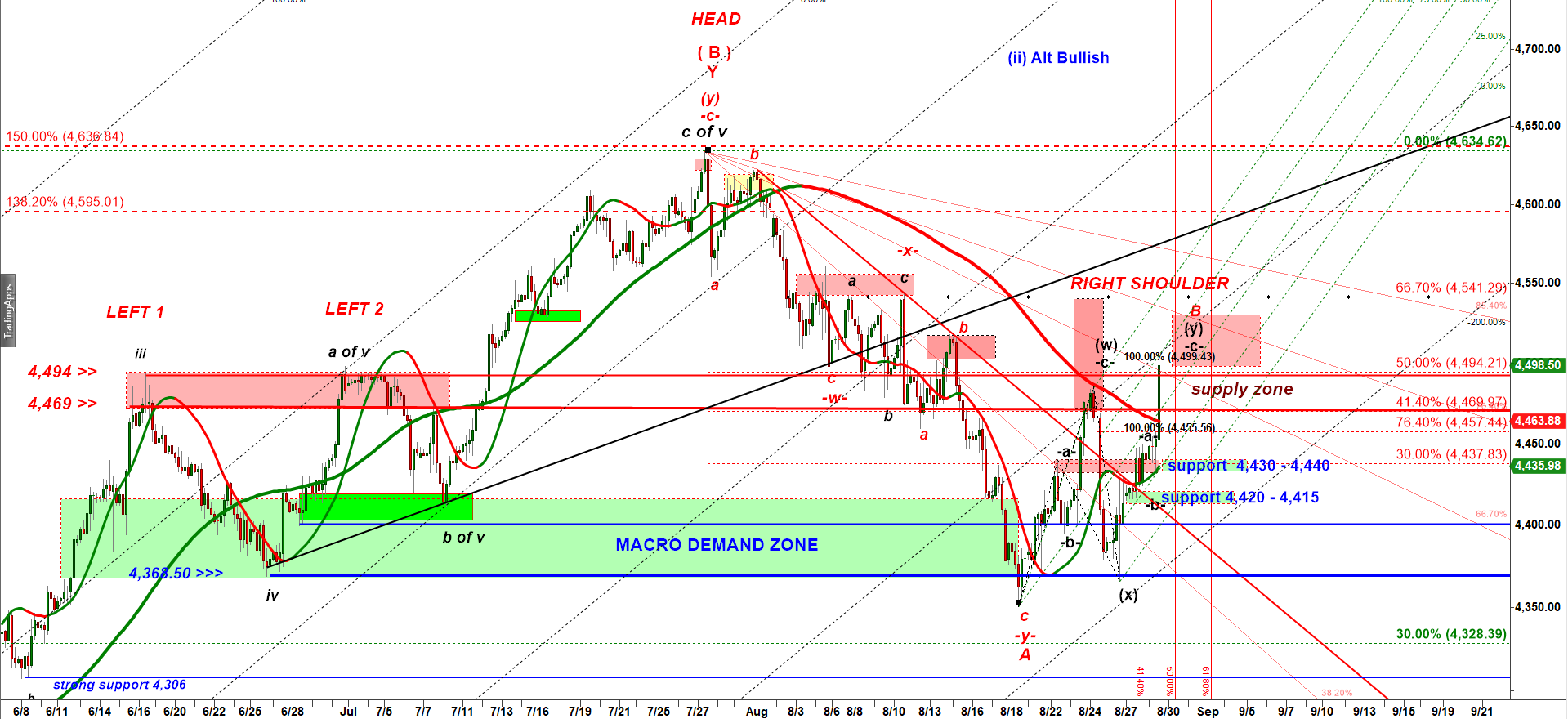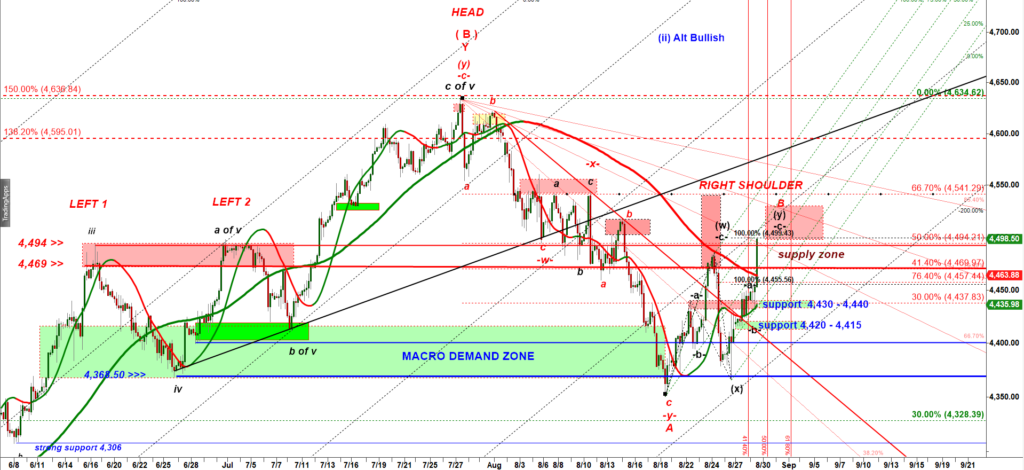 We have got a huge bearish reversal Head and Shoulders pattern where both shoulders, the left and the right are shaped as Double Tops.
Note that 4,494 is a very important resistance level as it stopped at lest three major rallies.
So bears got an opportunity to trigger that huge reversal pattern for a large decline in a wave C down.
Technically speaking, to trigger the bearish head and shoulders pattern bears need to break under the neckline which is 4,368 in this case. So that is an opportunity not a guarantee of the reversal.
Now lets zoom-in again and see what kind of setups we may play in the near future: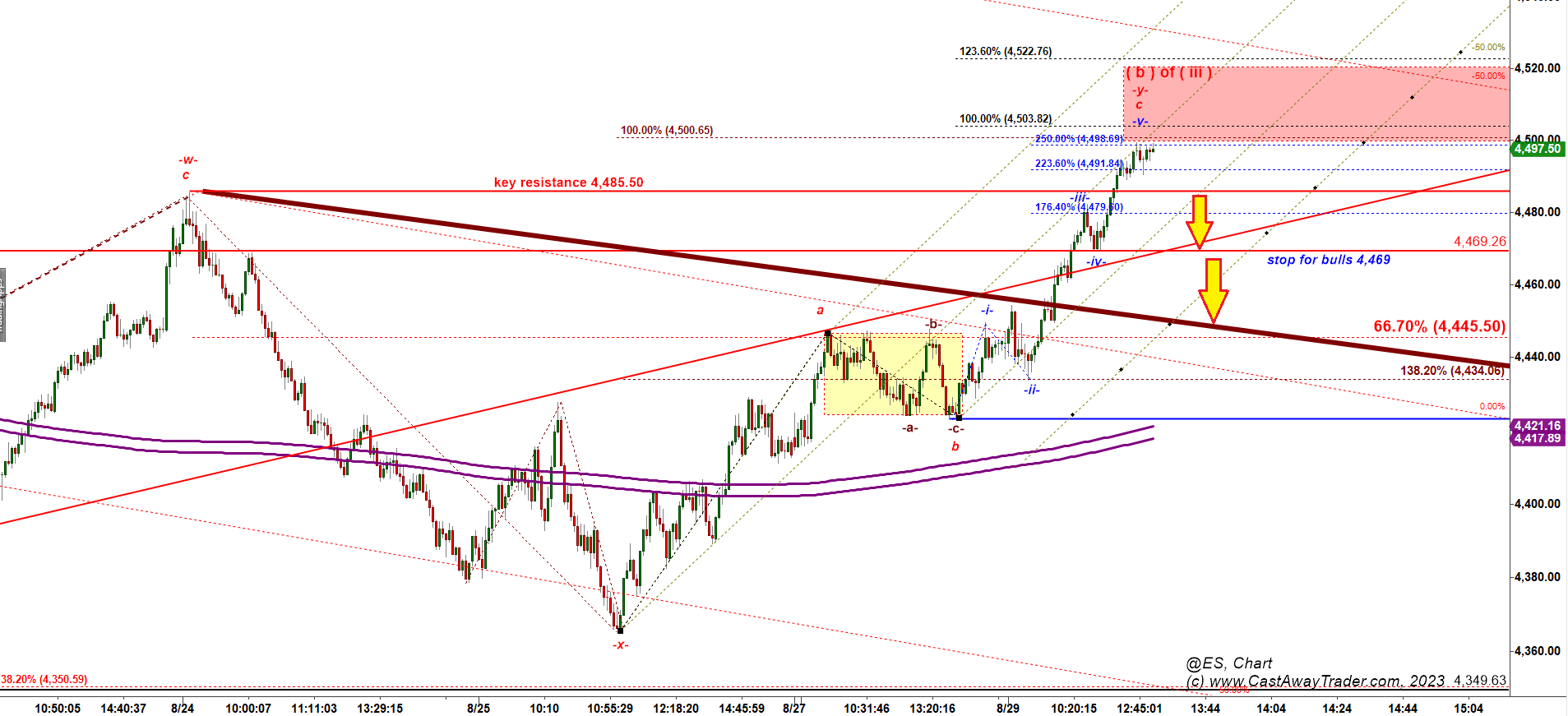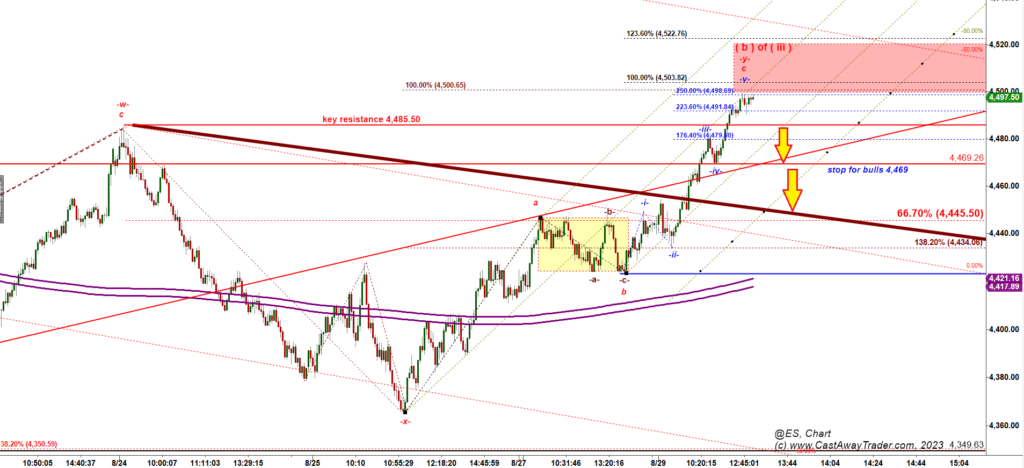 Now when bulls made a higher high over the previous high labelled -w-, algos need to push ES-mini back under 4,485.50 to trigger a short "failed breakout" setup The next support is 4,469. To solidly confirm a reversal bears need to break under 4,469.
BONUS:
Let's look at SPY 30 min chart: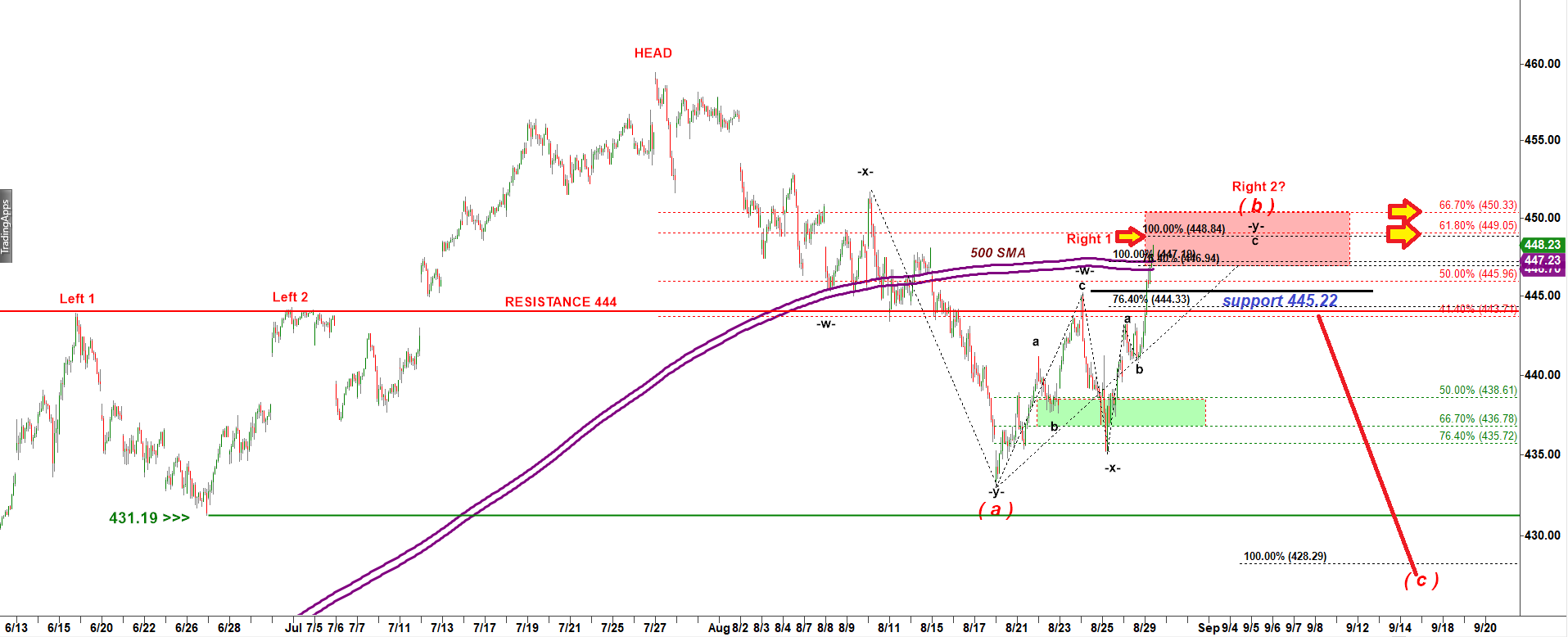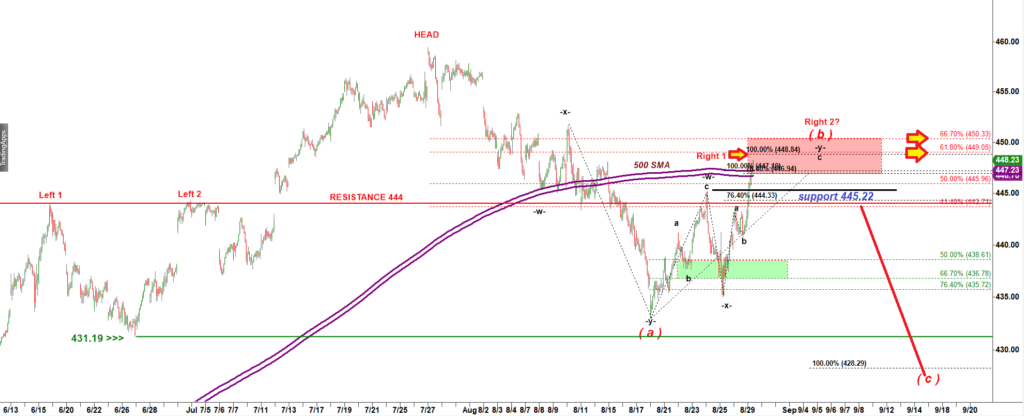 So we have got an a-b-c up rally in a wave -y- up into the Red Target box. To confirm a bearish reversal bears need to push SPU under 445.22. Bears need a move down that violates the previous high, the broken resistance that now turned into a support. Please note that this rally may extend higher to 449 – 450.33. Therefore a safe approach to going short would be to wait until we get confirmation of a reversal (break under 445.22)