$ES #ES-mini #trading futures #trading setup #Elliott Wave #trading strategy
Yesterday I concluded that bears could push ES-mini lower. On Monday I shared that bearish path and ES-mini keeps following it: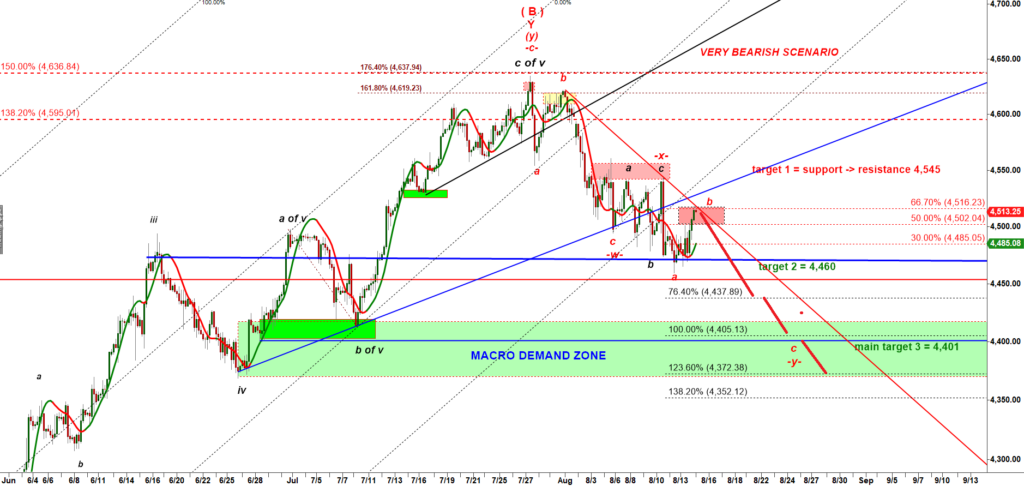 I concluded that Monday bearish report with the following:
"Bears have a setup to turn ES-mini down and start a subwave c of wave -y- down targeting the Green Demand Zone. The first support is 4,438."
Today bears pushed ES-mini 4 4,438 and bulls got a setup to turn it up ( I shared that setup in my morning update). The first micro resistance was 4,450. Bulls tried two times but they failed to get over that level.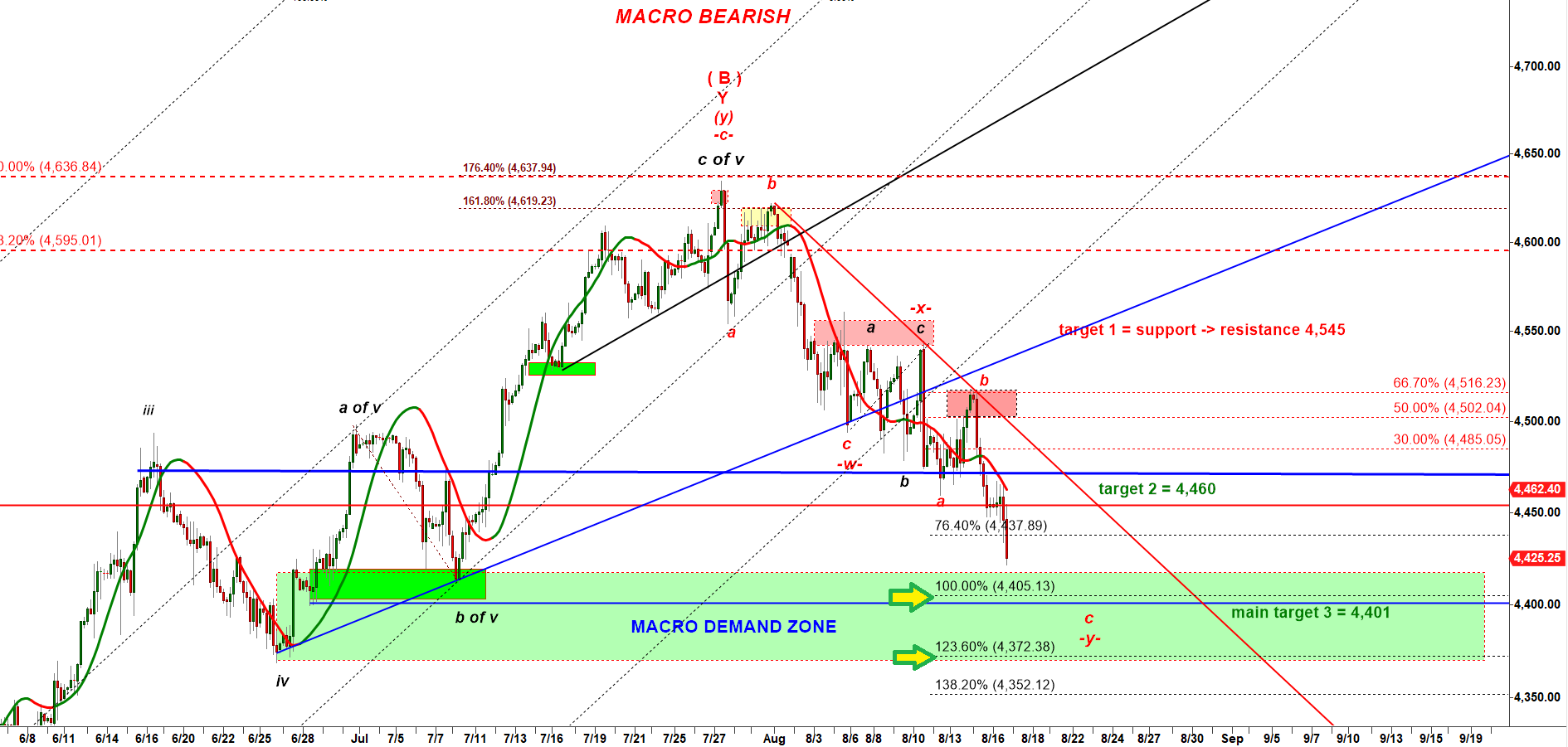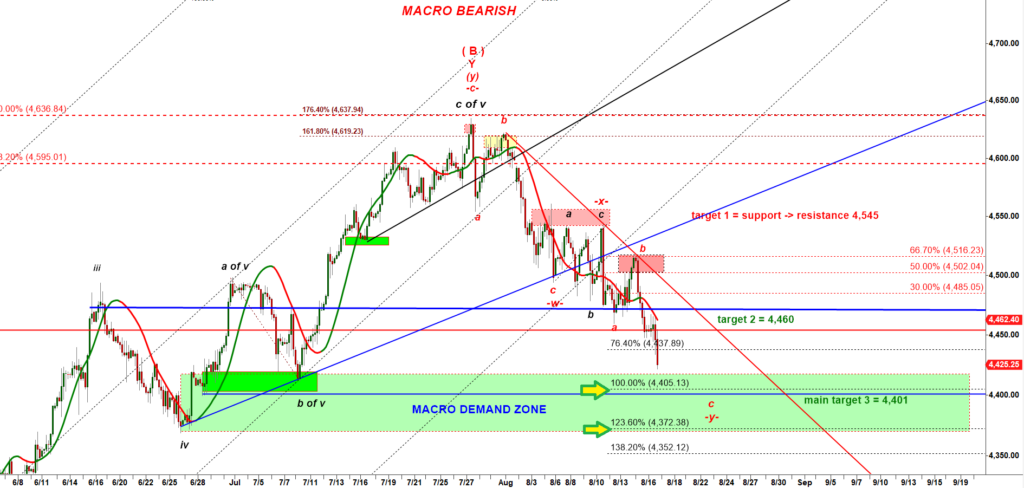 Because bears broke under 4,437 the minimum required target / support for this whole move down, the next target is 4,405.
"In ideal case this move down should extend down to 4,405 or slightly under 4,400 to run numerous protective stops."
Bulls need to reclaim the first micro resistance 4,447. Until bulls push ES over that level down will remain the path of the least resistance.