$ES #ES-mini #trading setup #Elliott Wave
Yesterday I shared a decent short setup:
I concluded that report with the following:
"Bears have a setup to turn ES-mini down and start a subwave c of wave -y- down targeting the Green Demand Zone. The first support is 4,438."
Today ES opened with a gap down and kept going down the whole day: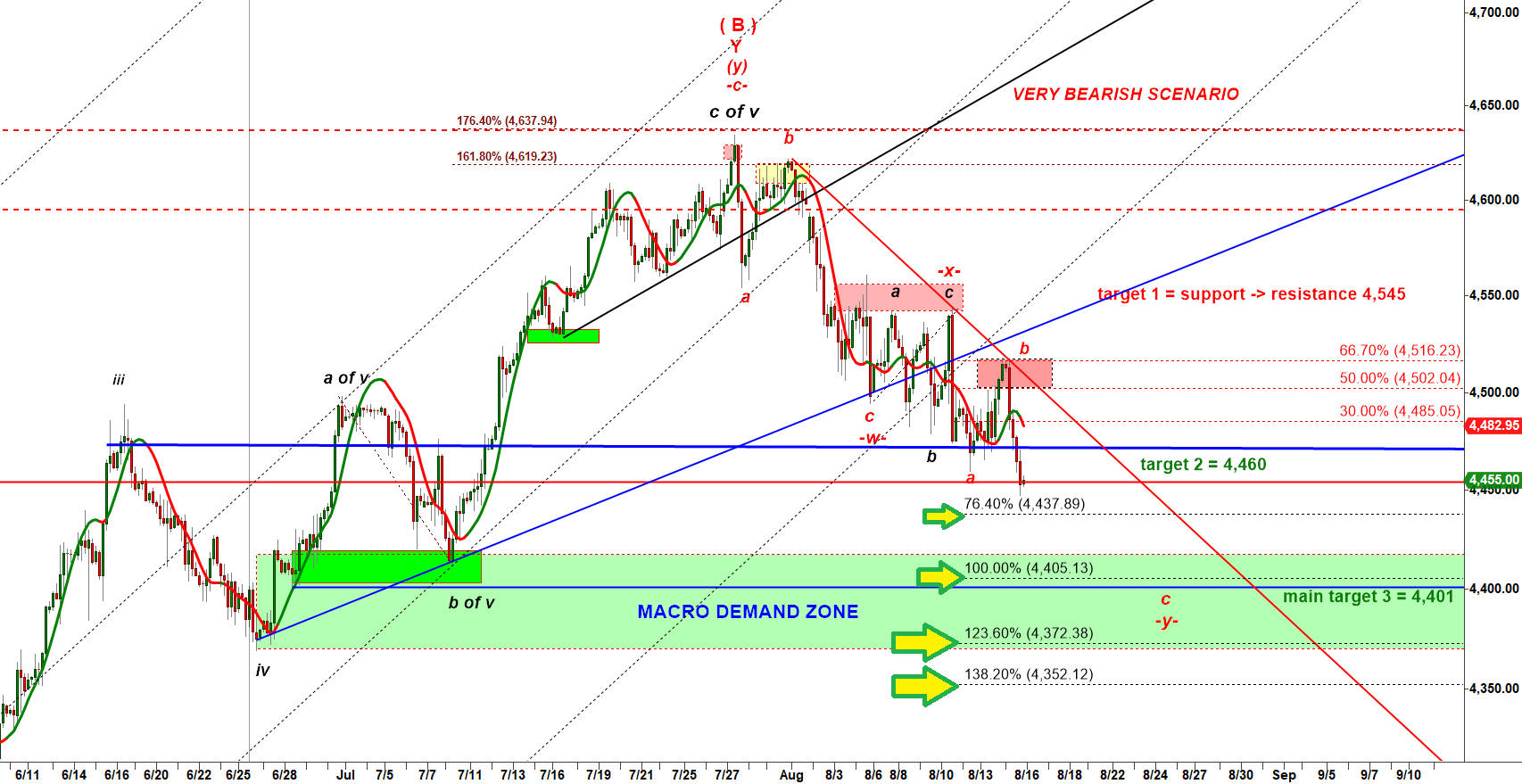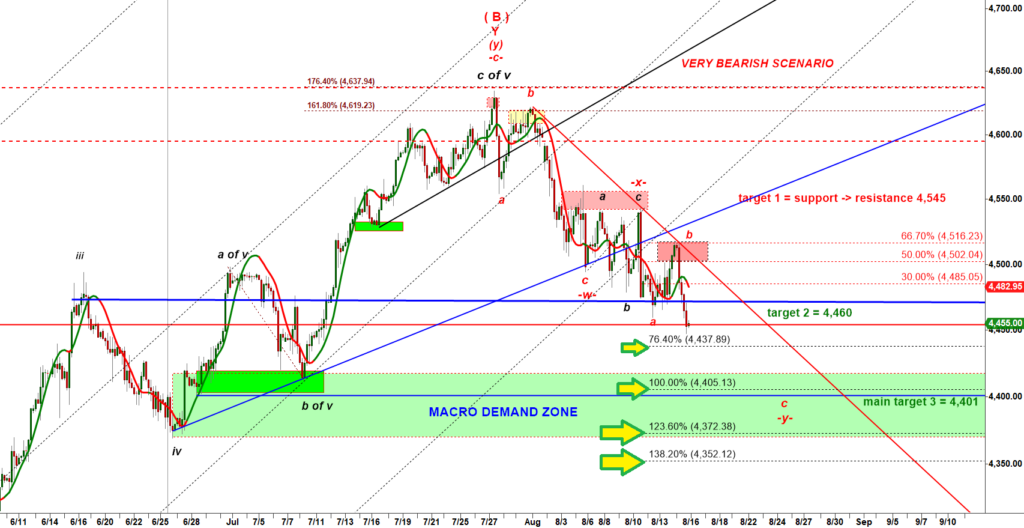 I count this decline as the final squiggle of the whole corrective -w- down, -x- up, -y- down structure off the late July top, specifically a subwave c down: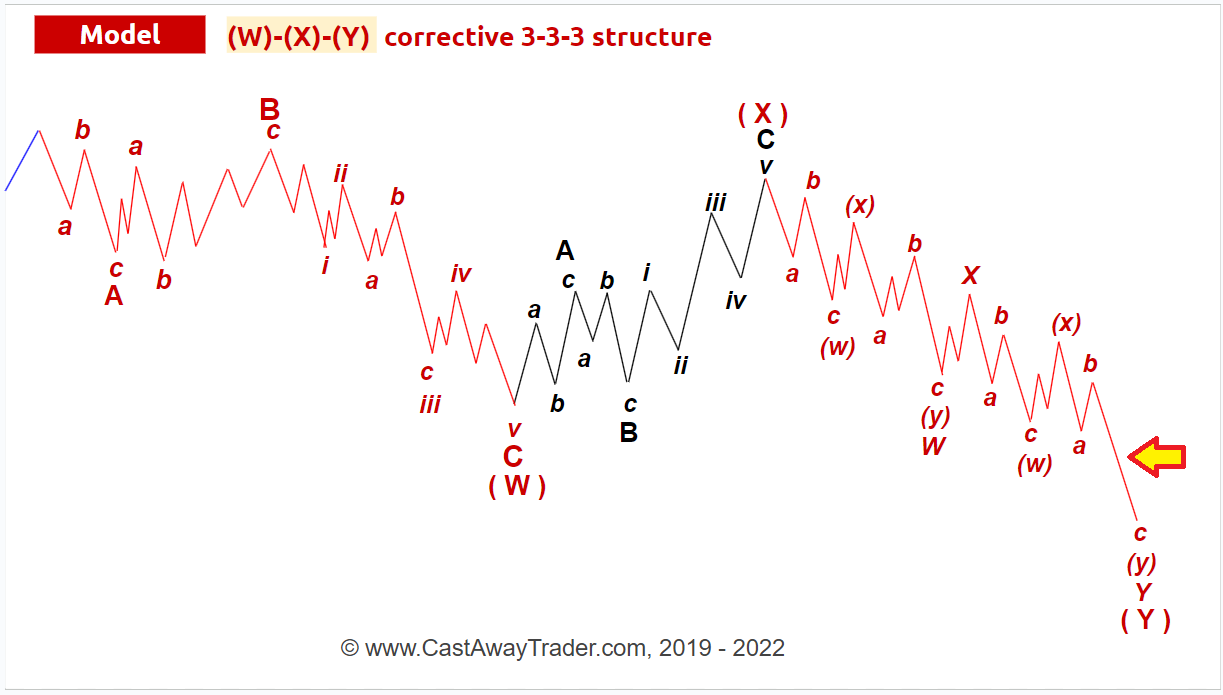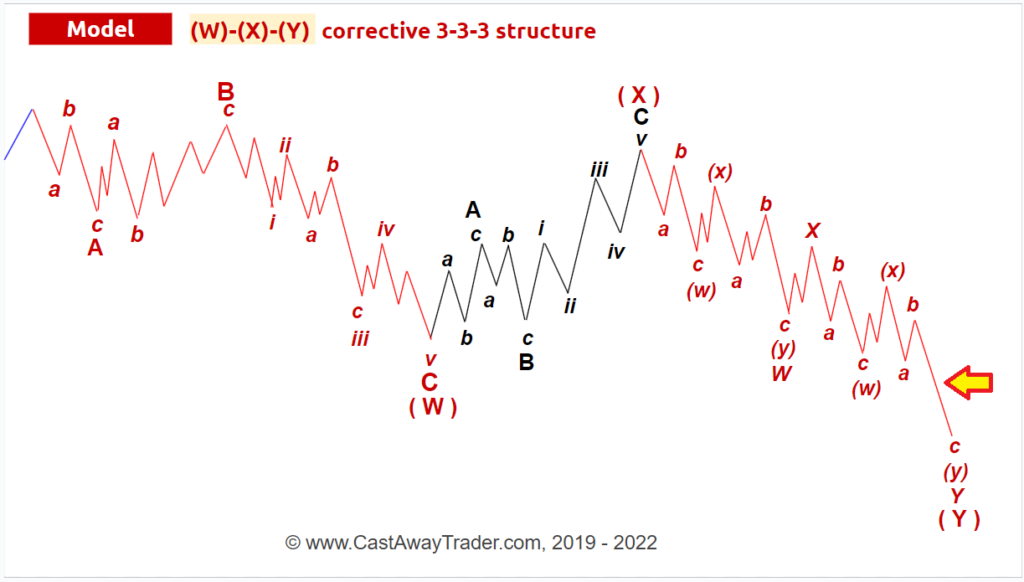 If you look at the 240 min chart above, you will see several green arrows that indicate levels where this decline may find support.
The very minimum required target for this move down is 4,438, a 76.4% ext of wave -w- down.
In ideal case this move down should extend down to 4,405 or slightly under 4,400 to run numerous protective stops.
The key resistance for overnight session and Wednesday is 4,469. Until bulls manage to reclaim that broken daily support down will remain the path of the least resistance.