$ES #ES-mini #trading setup #Elliott Wave
In the morning update I shared a bullish path for ES-mini futures: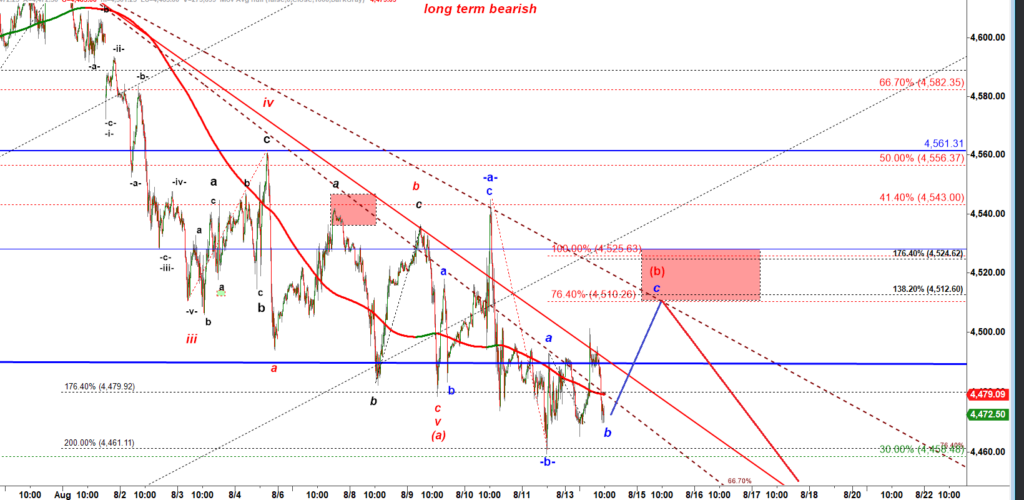 This is how that forecast played out: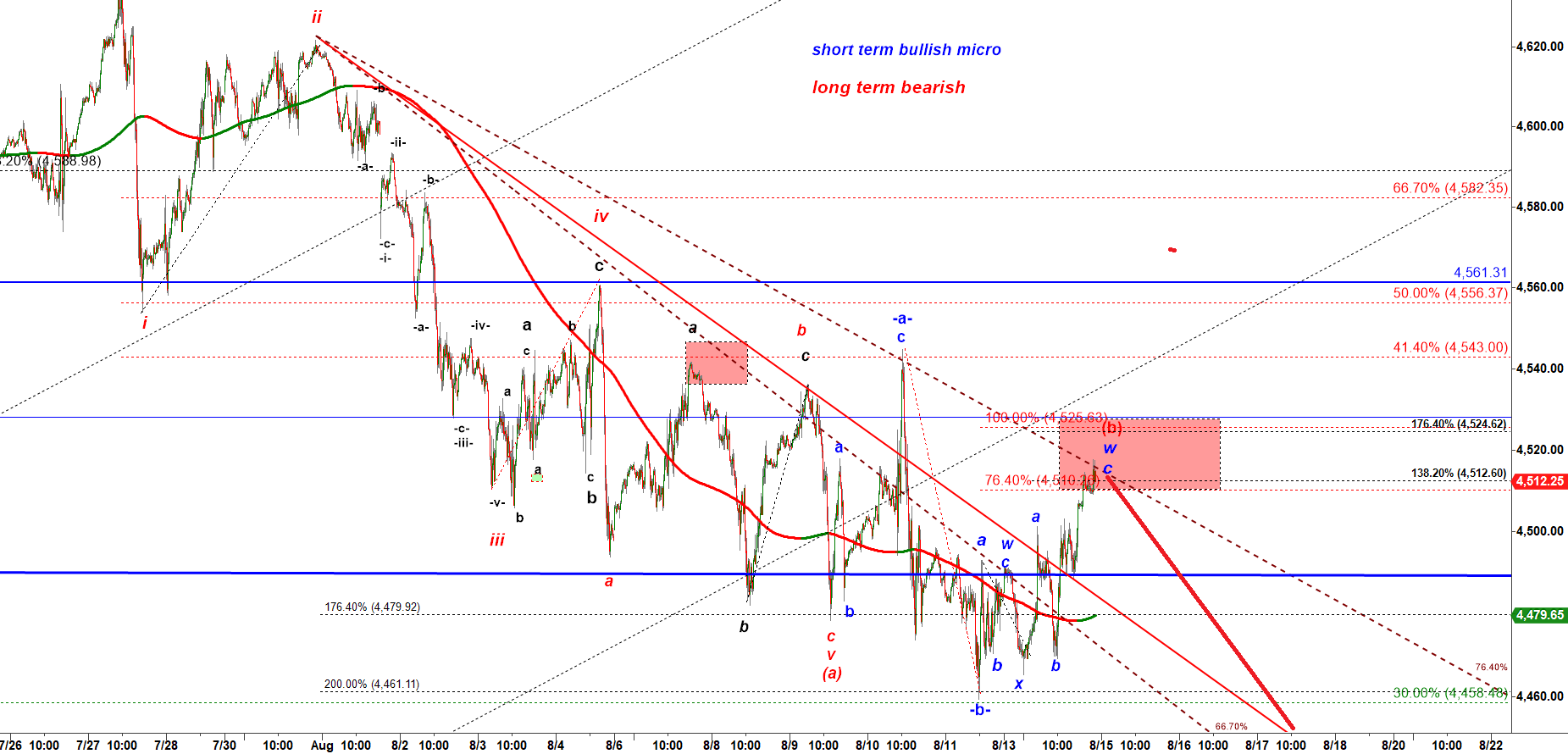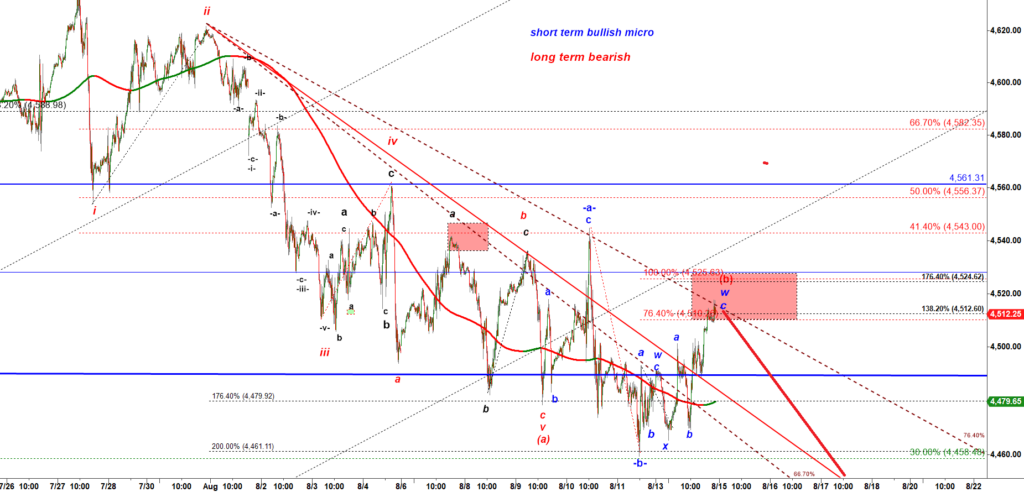 Bulls pushed ES-mini into the Red Target box as expected!
I can only reiterate my conclusion from the morning report:
"If bulls fail to break over the Red Box on a 15 min chart shown above that shallow consolidation can be followed by a very strong decline to 4,400, the strongest drop in the whole down structure off the July high."
This is how that bounce looks like on a higher timeframe of 240 min: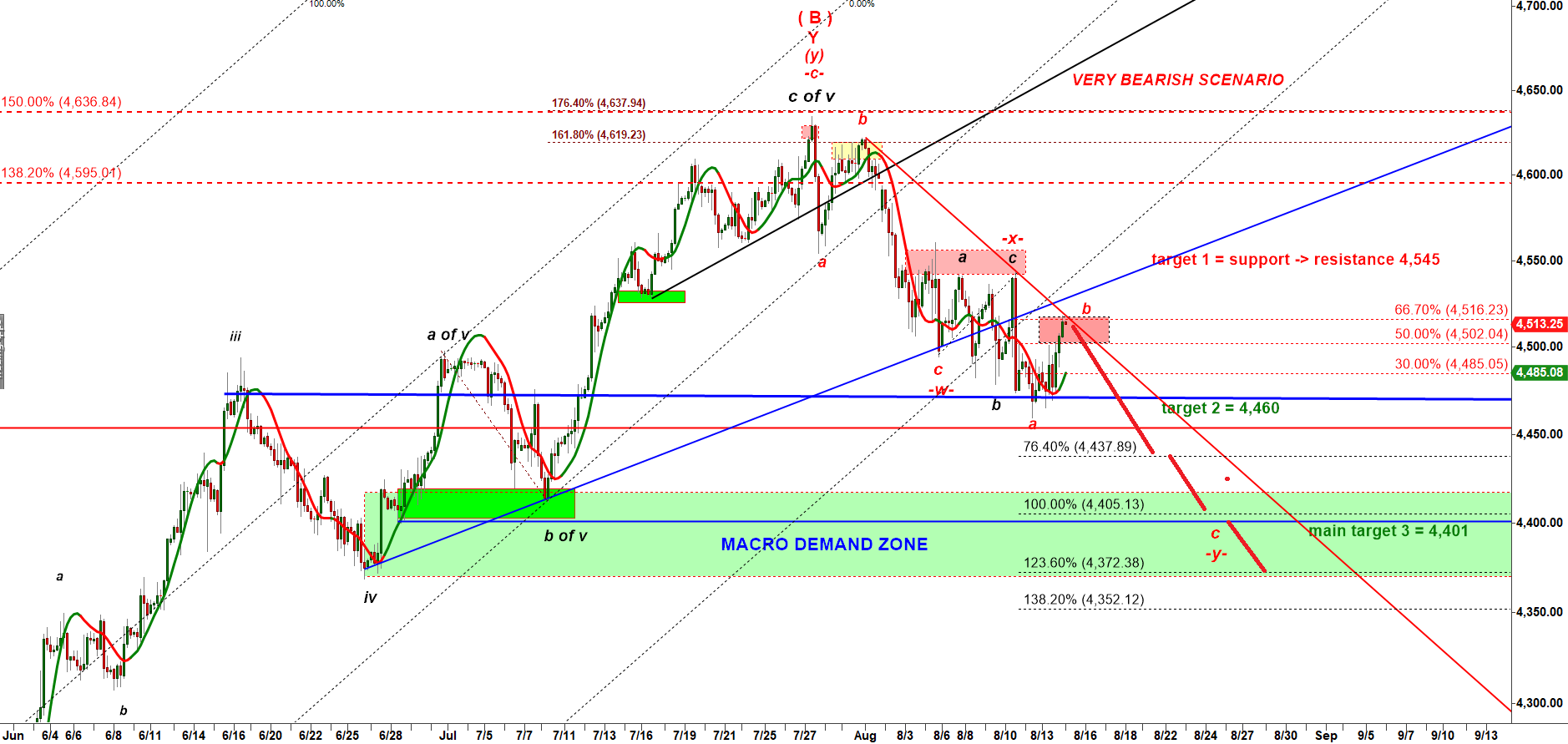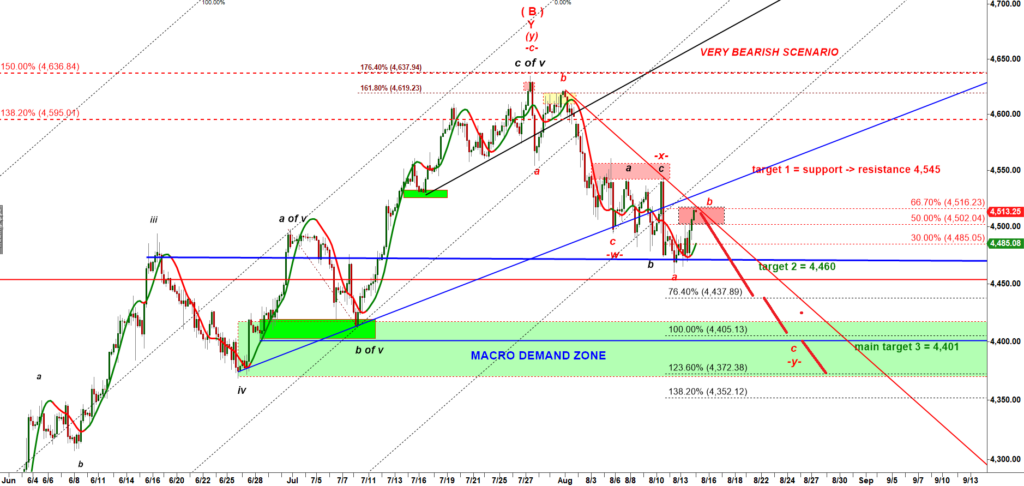 Bears have a setup to turn ES-mini down and start a subwave c of wae -y- pown targeting the Green Demand Zone. The first support is 4,438.