$ES #ES-mini #trading setup #Elliott Wave
ES-mini futures keep grinding higher following the bullish path I shared on Tuesday:
This is how that wave count / scenario looks like now: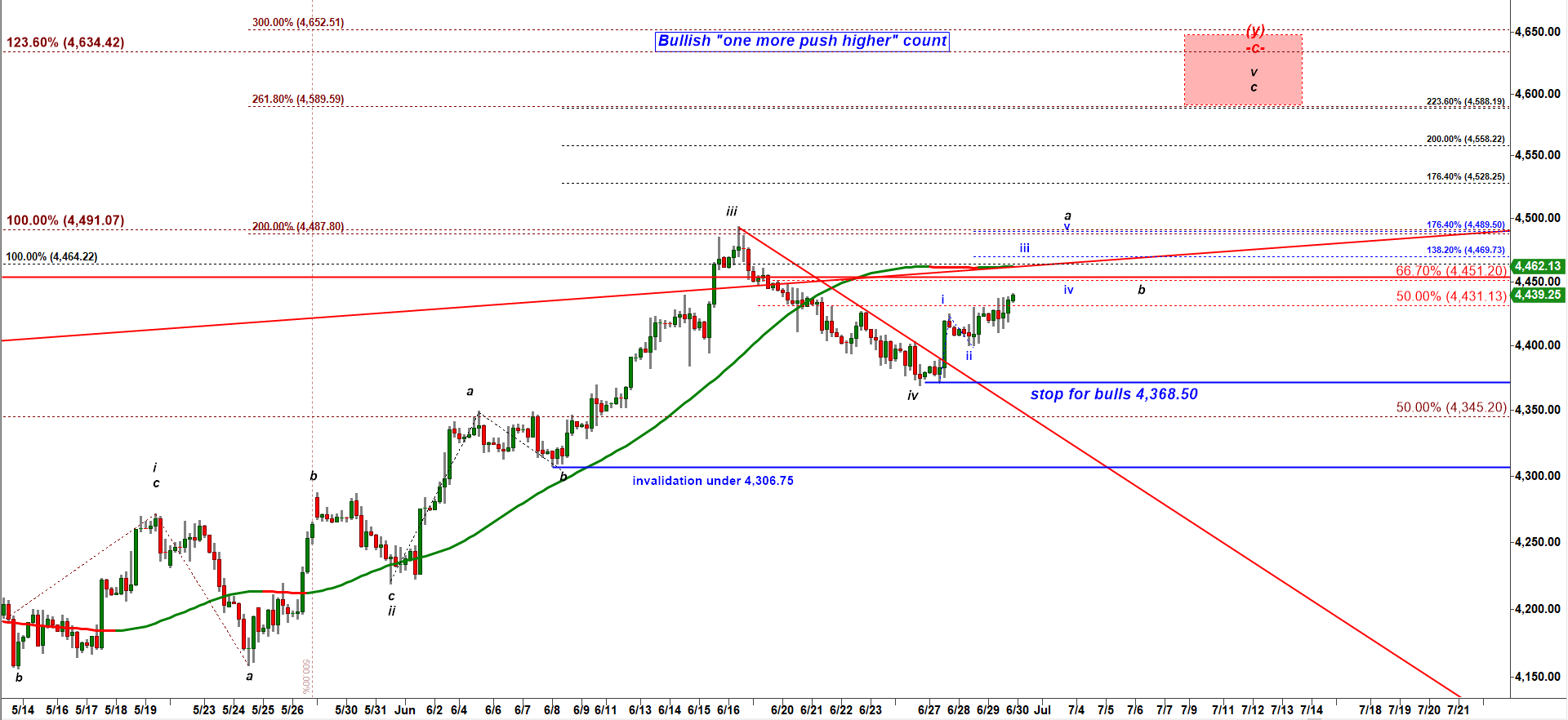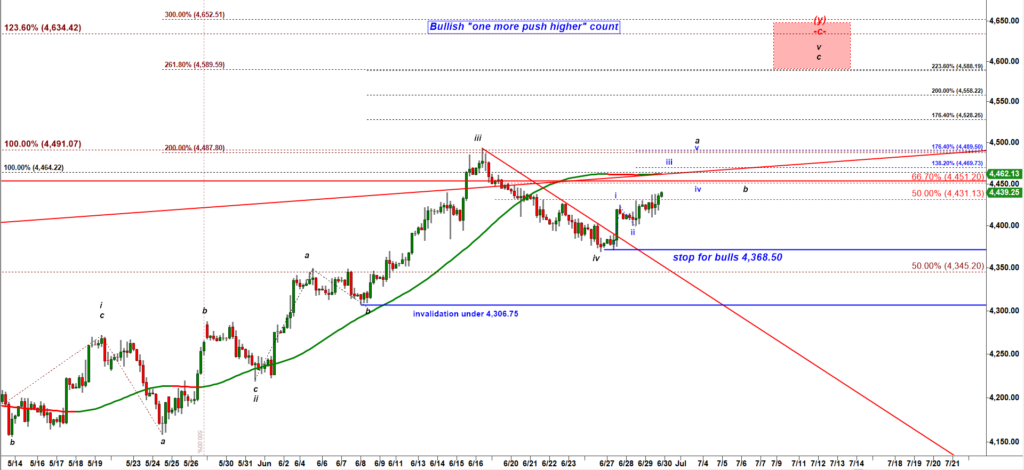 Pleas note that in addition to posting two alternative scenarios I try to give you the key levels to watch.
For example, in my Tuesday report I noted:
"… If bulls manage to hold a support at 4,403, we can get another strong rally in a micro wave iii up targeting 4,460sh."
Now check your chart. On June 28th, the following day, bears tried to break under 4,400 several times but they failed. Remember, every failure of bears to break a support is normally followed by another push higher. Note that ES-mini popped to 4,430 after that failure of bears.
Let's zoom-in to a 15 min chart: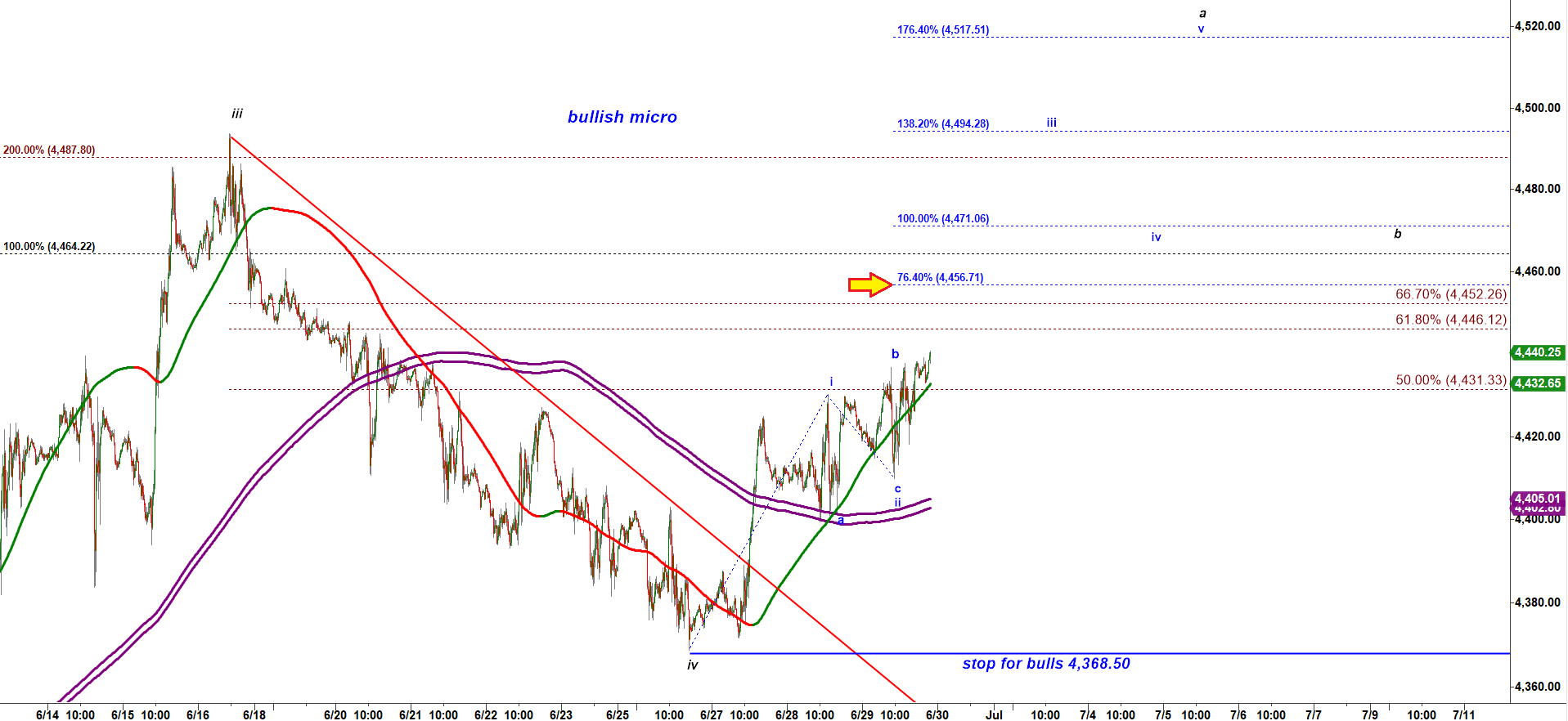 The nearest resistance for bulls is a 76.4% ext = 4,456.75.
That is the last chance for bears to stop that grinding move up.
The Key Resistance for Friday is 4,430.25. Quite often when we are in an up-trending market price conquers a daily resistance during the evening session that precedes that day. So price starts a new day over the resistance turning it into a support. Again, in an up-trending market price spends time over the resistance coming back down to it to re-test it from above. Therefore, a break under 4,430 would be a warning sign for bulls and an encouraging sign for bears. But until bears manage to push ES under 4,400 we will not be able to declare start of another leg down.
Let's update the alternative bearish count.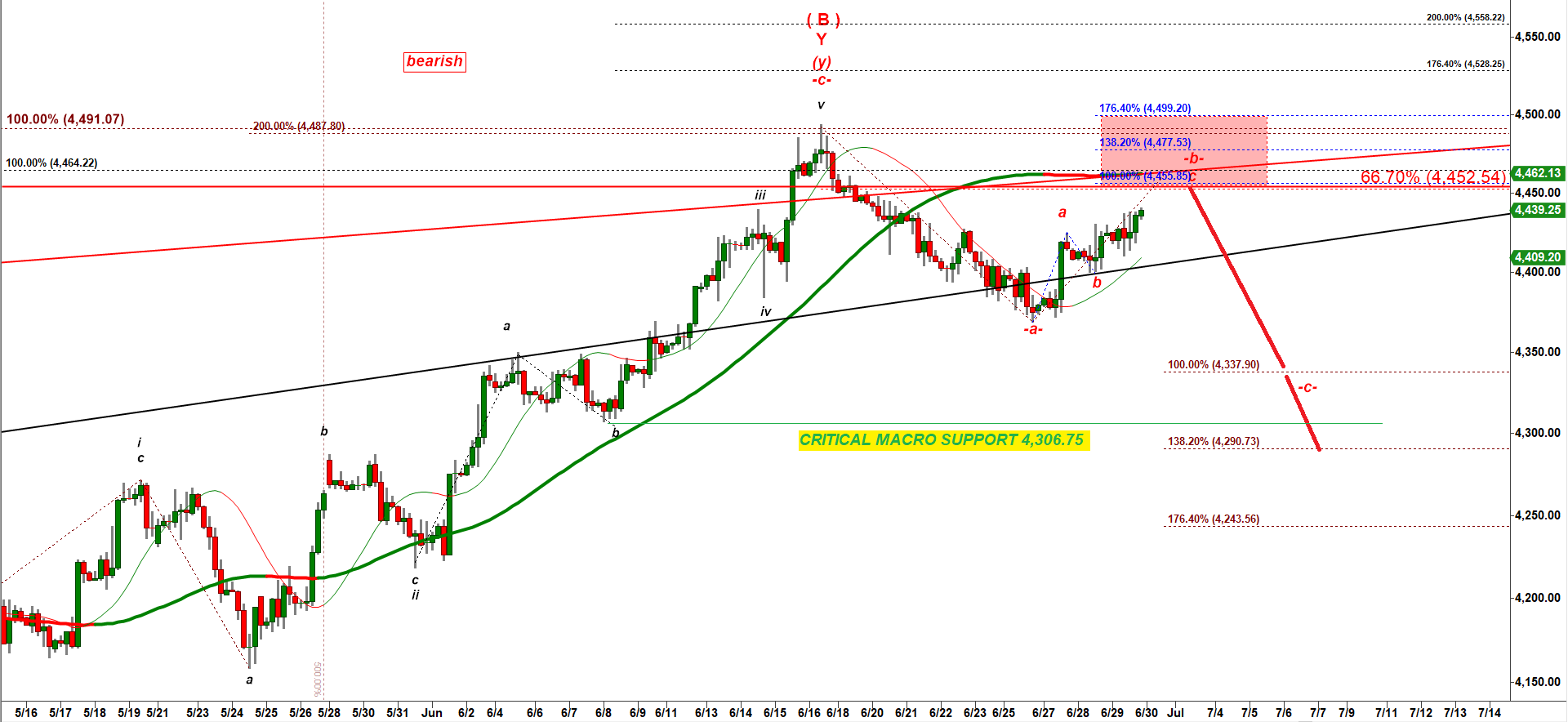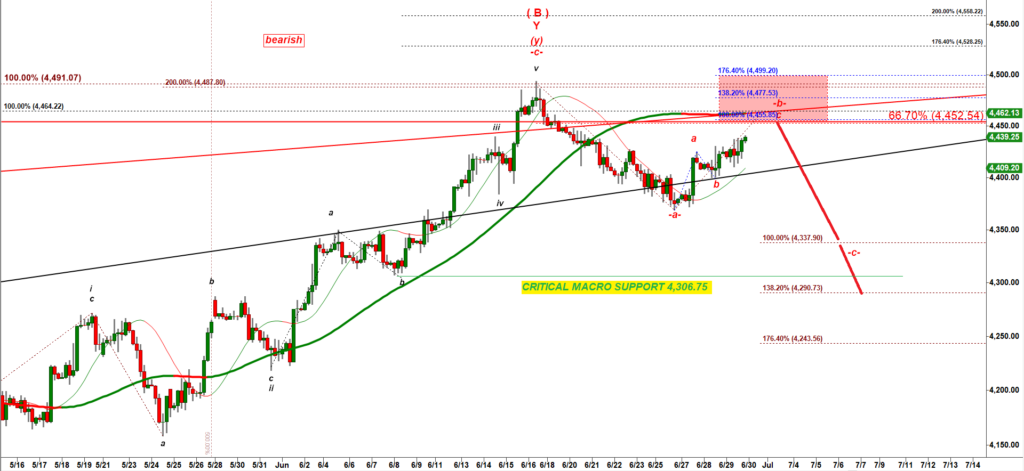 The bearish scenario is based on the assumption that ES made a major top at 4,493.75
It considers this slow grinding move up a corrective bounce in a subwave -b- up.
Please remember that shorting a wave -b- up is the second worst sin of a trader after shorting a rally in a wave 3 up. The problem is that such a slow seemingly week move up may accelerate and quickly make a higher high morphing from a corrective wave b up into a new impulsive wave. Therefore, it is very dangerous to short that move up until we get confirmation of a reversal. In general we can entertain an idea of a corrective bounce as long as this move up holds under a 66.7% retracement fib = 4,452.50. This is where price would test an overhead resistance of a Hull MA on 240 min chart that has already turned down.