$ES #ES-mini #trading setup #Elliott Wave
In my yesterday update I noted that the ES-mini futures could rally to 4,460 by following two different paths.
"Under that bullish wave count the rally on Tuesday was a micro wave i up followed by an overnight decline in a wave ii down. If bulls manage to hold a support at 4,403, we can get another strong rally in a micro wave iii up targeting 4,460sh."
This morning bulls managed to defend that 4,303 support: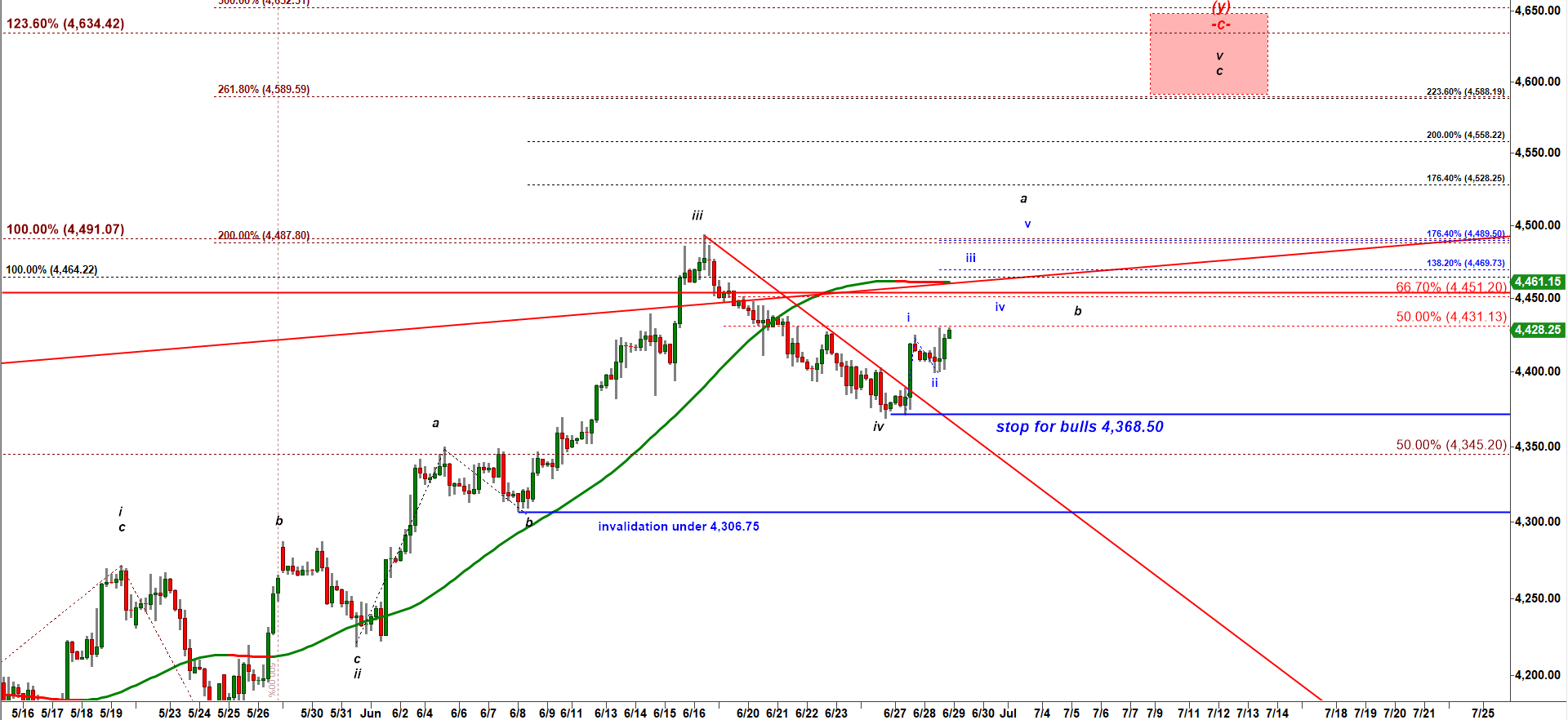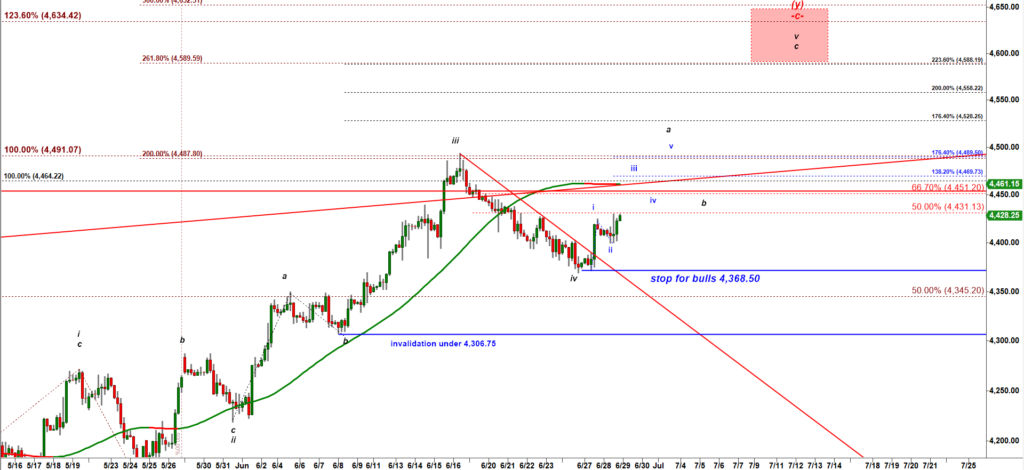 Under the bullish count bulls have to keep pushing higher in a micro wave iii up targeting 4,468 – 4,470. That wave count require bulls to push ES overnight at least to 4,443 (a 76.4% ext of a micro wave i up).
If instead of pushing higher we will get a drop under the immediate support 4,424.75 that could be a sign that bulls are dropping the ball. That would be a warning sign for bulls.
A drop back under 4,401 would most likely mean ES is going to retest the recent low made at 4,368.50.