$ES #ES-mini #trading setup #Elliott Wave
In the previous report "Expect a Bullish Bounce" we correctly predicted a rally in ES mini futures.
We wrote:
"ES Daily Support-turned-resistance for Tuesday is 4,381.50. If bulls manage to reclaim that level we would most likely get a quick short covering rally to 4,408."
On Tuesday bulls pushed ES-mini futures over 4,381.50 and produced a very strong rally that extended up to 4,424.75.
I hate that type of vertical and structureless rallies because more often than not they do not have follow through and become part of some corrective structures.
For example, that rally looks very similar to the first bounce of in a course of the new leg down off the top made in Aug 2022: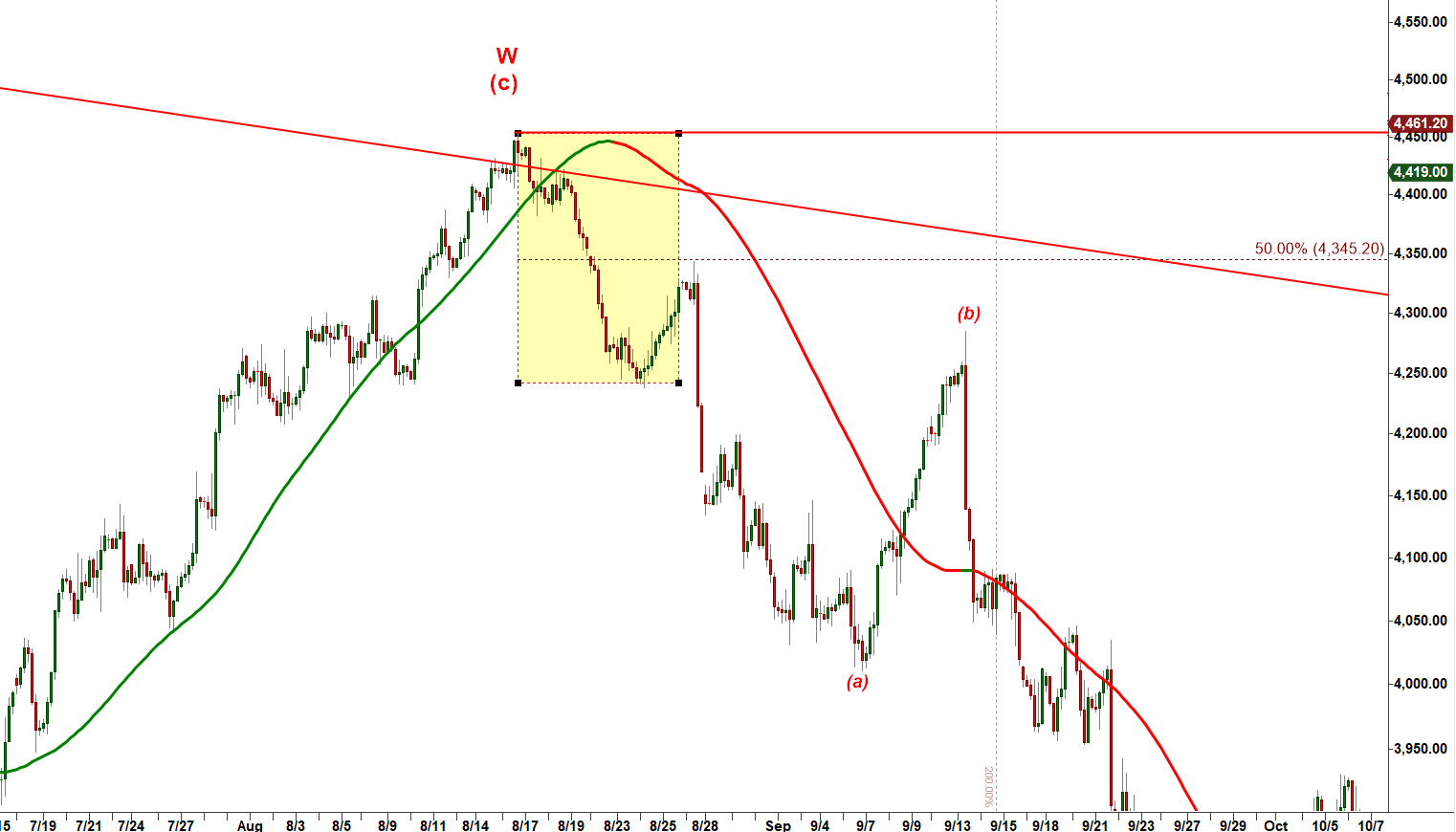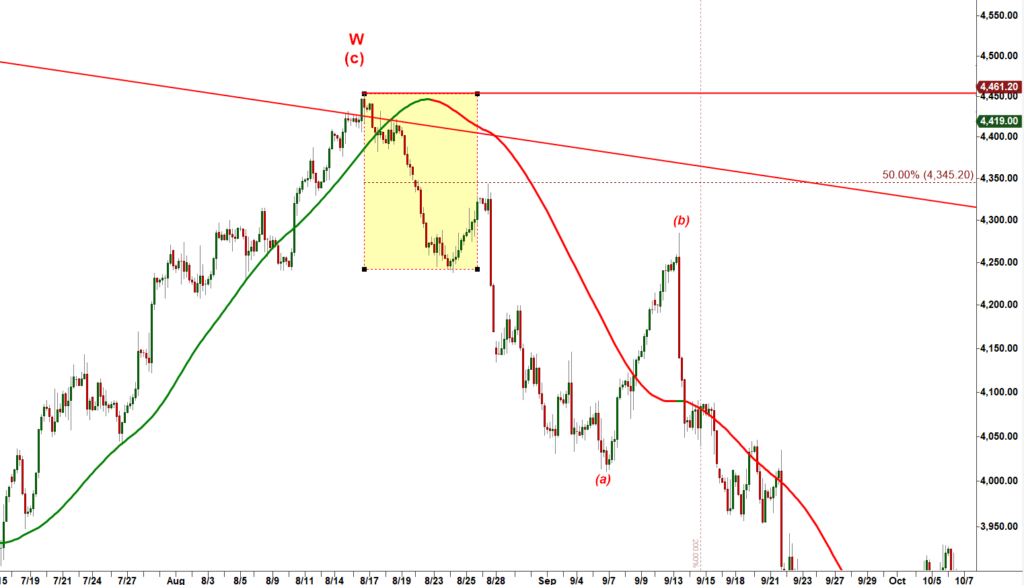 The move down in June followed by that short covering rally look exactly like moves down then up off the major top in Aug 2022 (see the structure in the yellow colored rectangle on the chart above).
This is why I think this rally better fits the bearish scenario: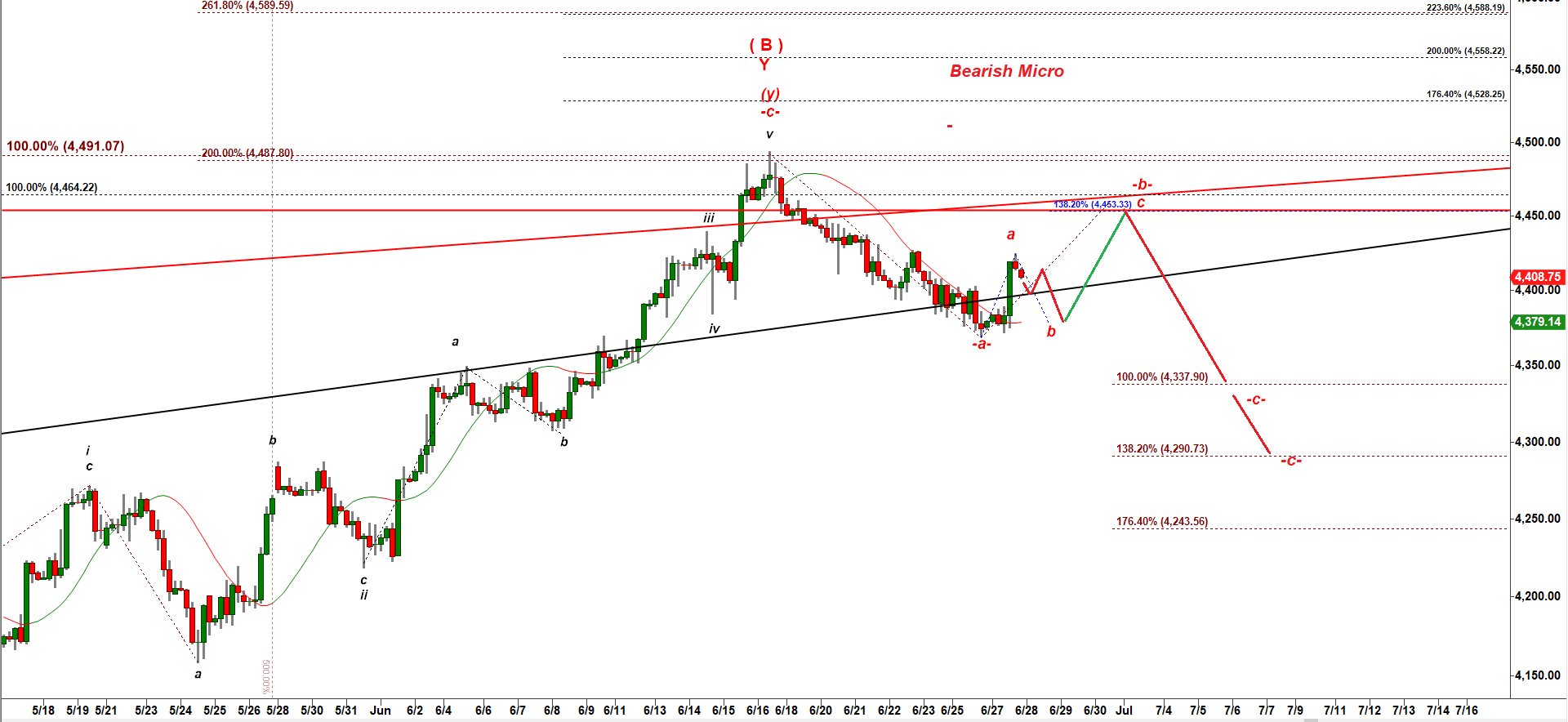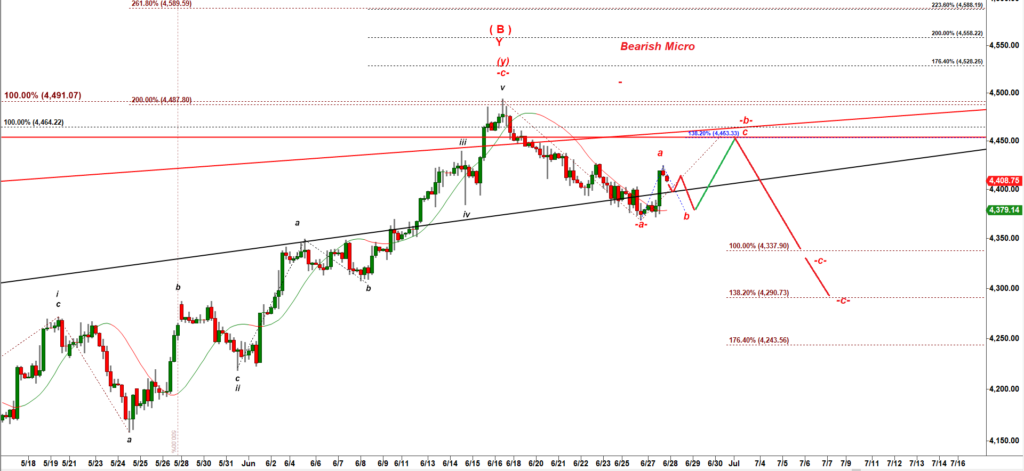 Under that bearish scenario ES may decline in a micro a-b-c down structure and tag 4,380 before going up strongly again. The second leg up in a subwave c of wave -b- up could top at 4,460 setting up for a strong drop in a wave -c- down targeting 4,300.
However, bulls may argue that the strong rally today was only a micro wave i up of a new five wave up rally targeting to retest 4,480: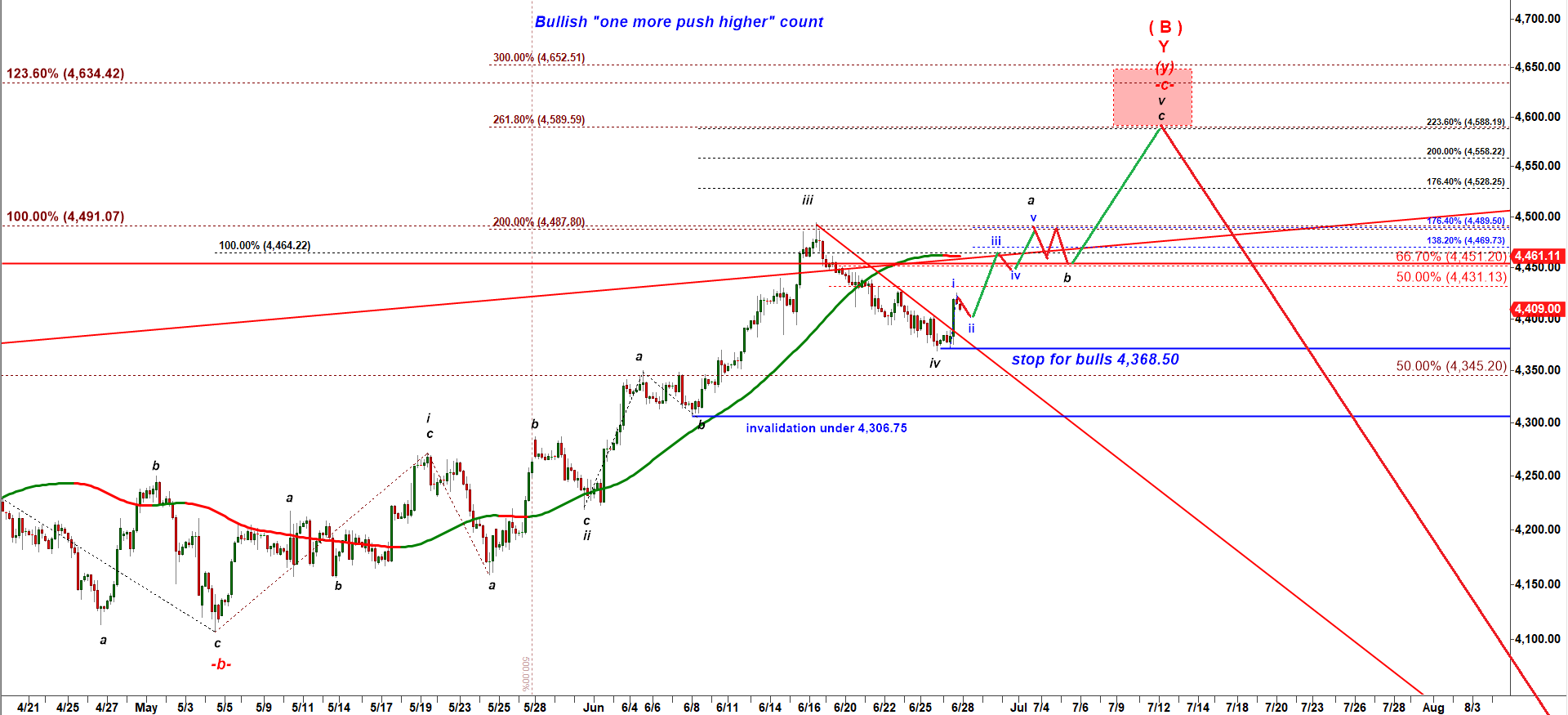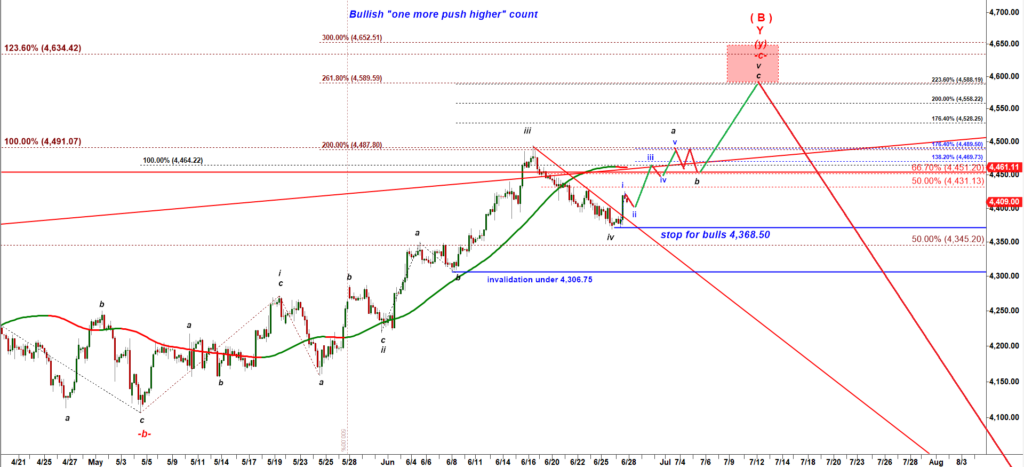 Under that bullish wave count the rally on Tuesday was a micro wave i up followed by an overnight decline in a wave ii down. If bulls manage to hold a support at 4,403, we can get another strong rally in a micro wave iii up targeting 4,460sh.