$ES #ES mini futures #trading setup #Harmonic Elliott wave
This is how the bullish scenario looked like in my report dated April 17: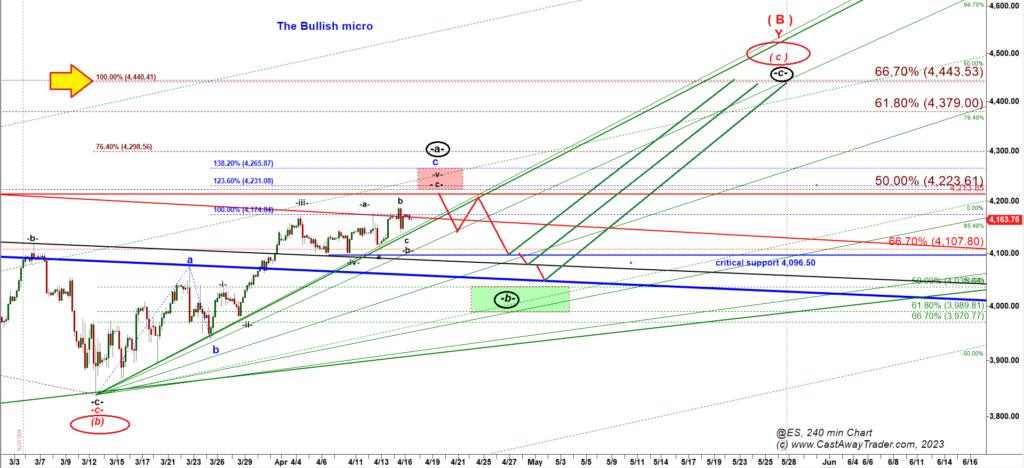 Bulls were one step away from the Red Target box but the rally stalled: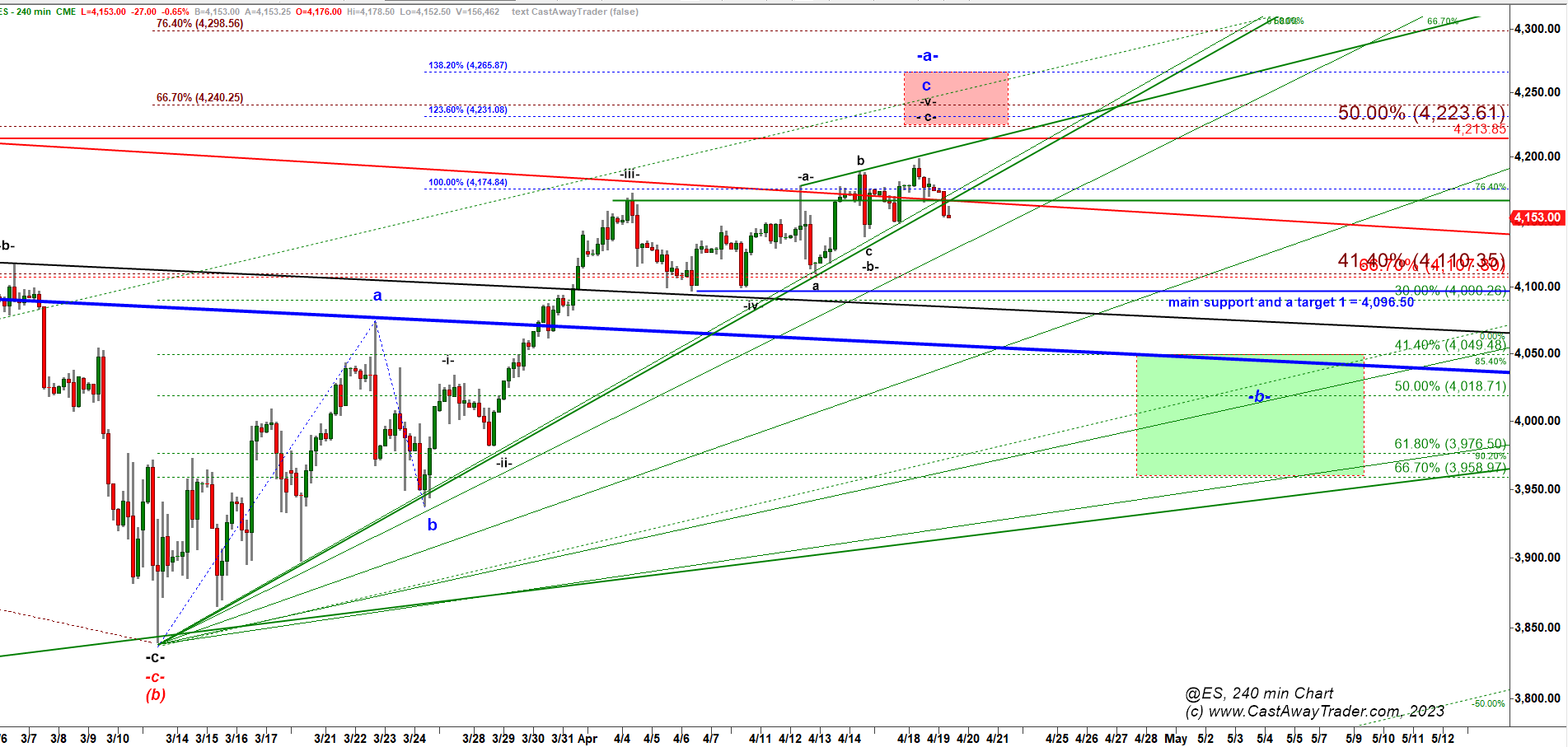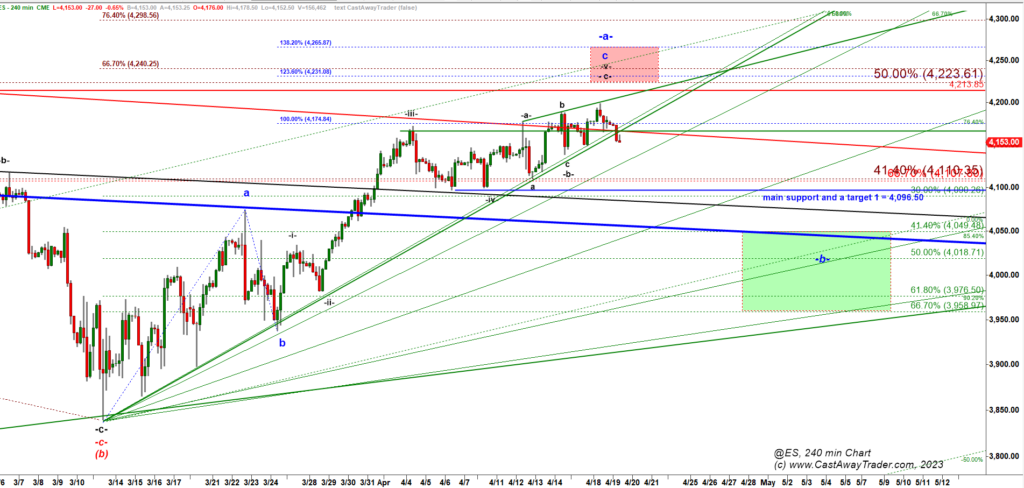 This morning ES is breaking under the support of the green trend line.
It is possible that the rally off the March low topped without hitting the ideal target at 4,200. However, because bulls left an unfinished business at 4,213-4,225 we can come back up and make a higher high in a corrective subwave b up: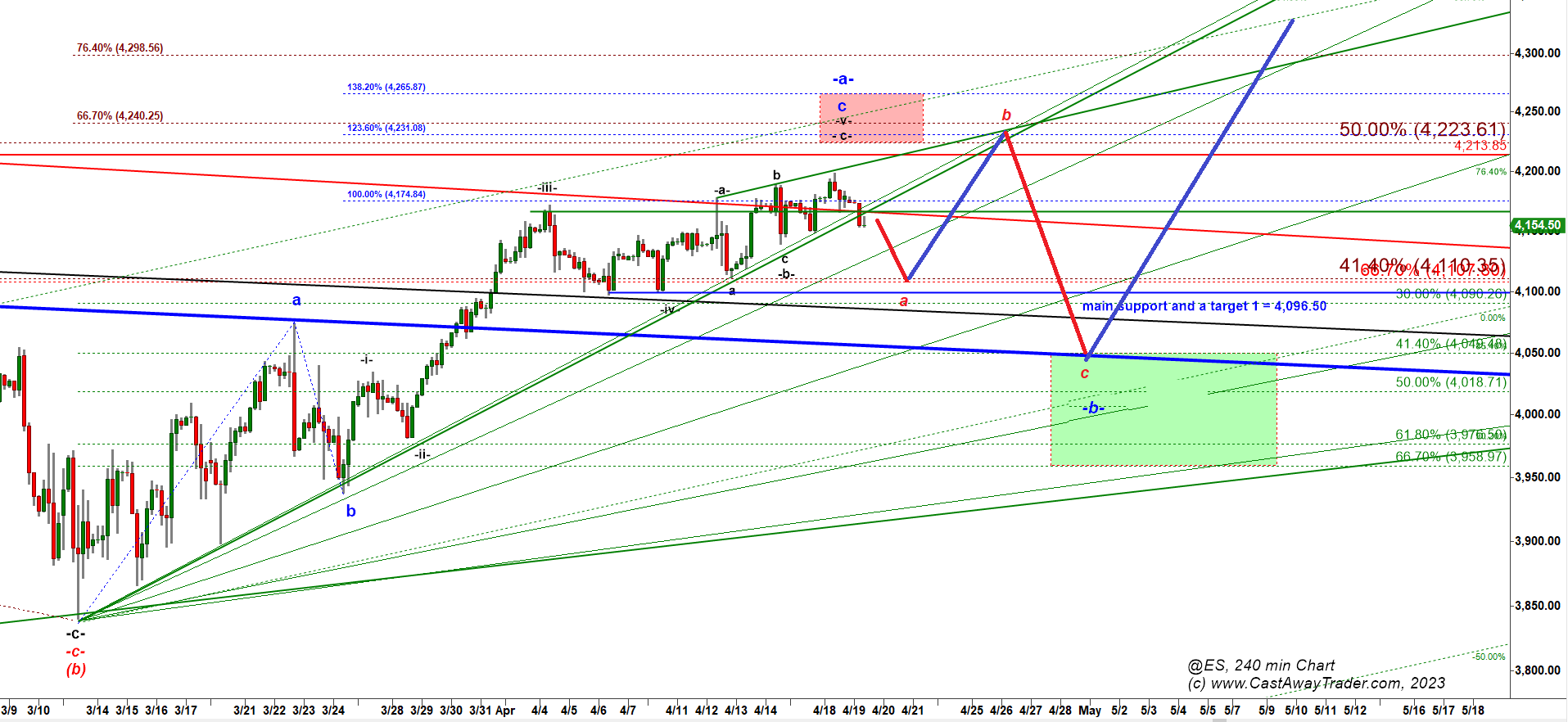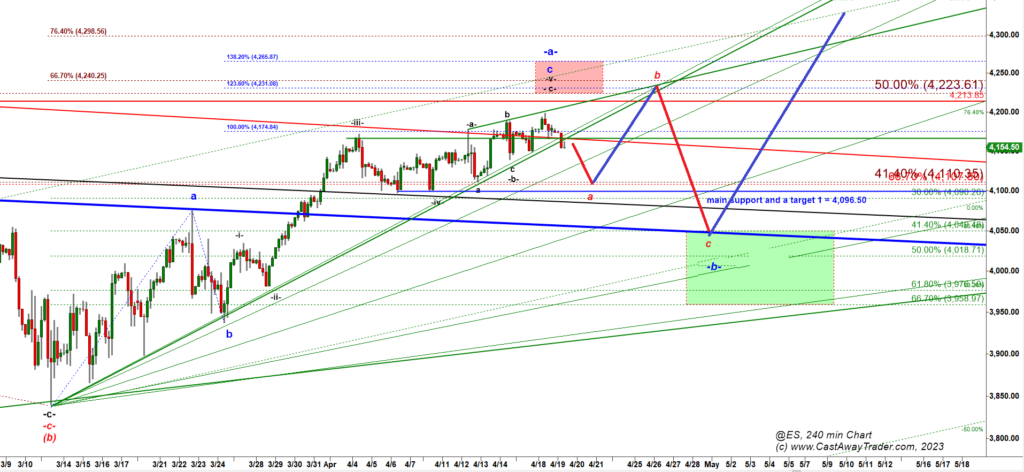 This is how a similar structure played out in December 2022: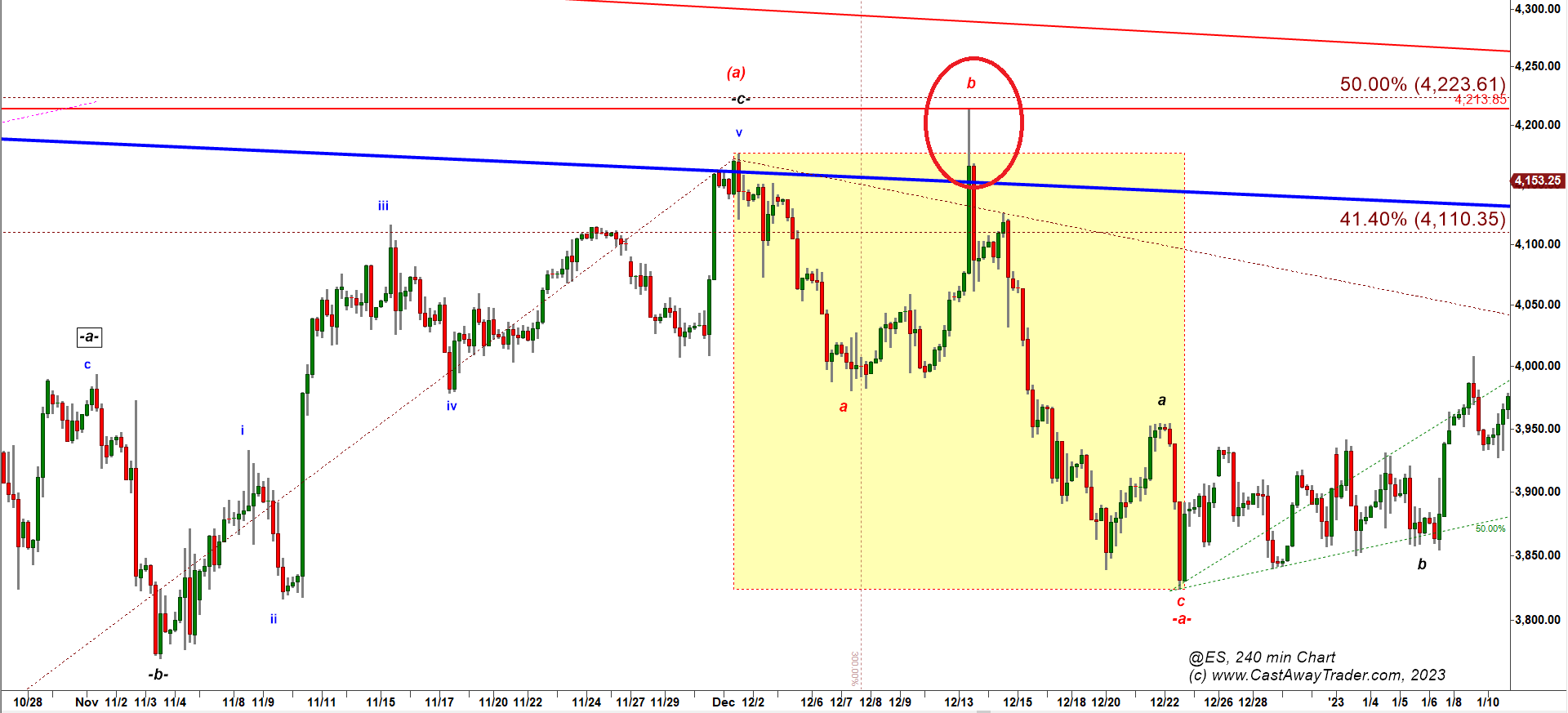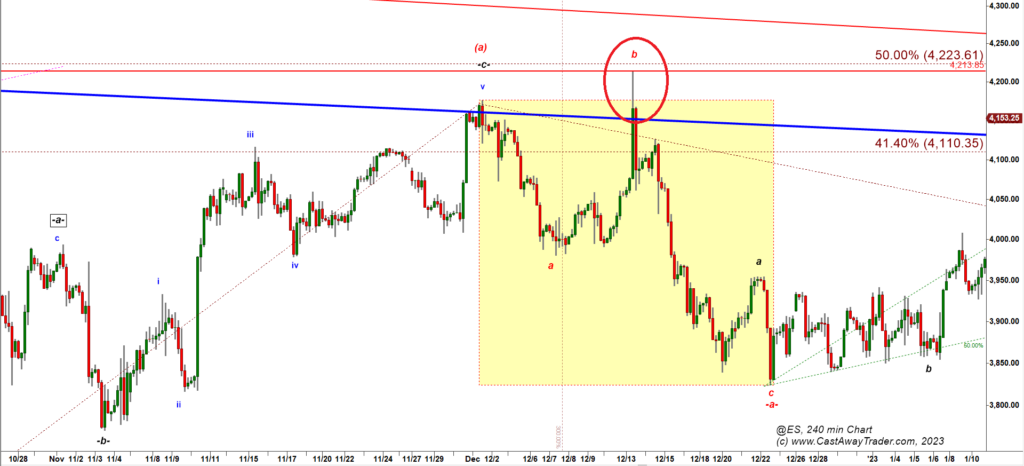 Back then the wave v up failed to stretch to the target and we got the first leg down in a subwave a down. But then ES spiked in a subwave b up making a new higher high and hit the target missed by a wave (a) up. Note that in Dec 2022 the first leg down labelled a found support at the low of the previous pullback of one degree lower labelled by blue number "iv". In our current case that support is located at 4,100-4,095.
In conclusion:
that morning move down looks like start of a subwave a in a corrective a-b-c down structure of the wave -b- down. It can extend lower down to 4,100- 4,095. If bulls manage to stop that decline in that area they will be able to produce a strong subwave b up that will be capable of making a new higher high over 4,200.