$ES #ES-mini #trading setup #Harmonic Elliott wave analysis
In my previous update I noted that bulls would most likely tag the main target at 4,200+.
I expected that after the first move down to the main support at 4,100 area bulls would start another strong move up in a corrective wave b up that could manage to make a higher high over 4,200.
On Thursday bears completed the first move down that was shaped as a corrective w-x-y- structure: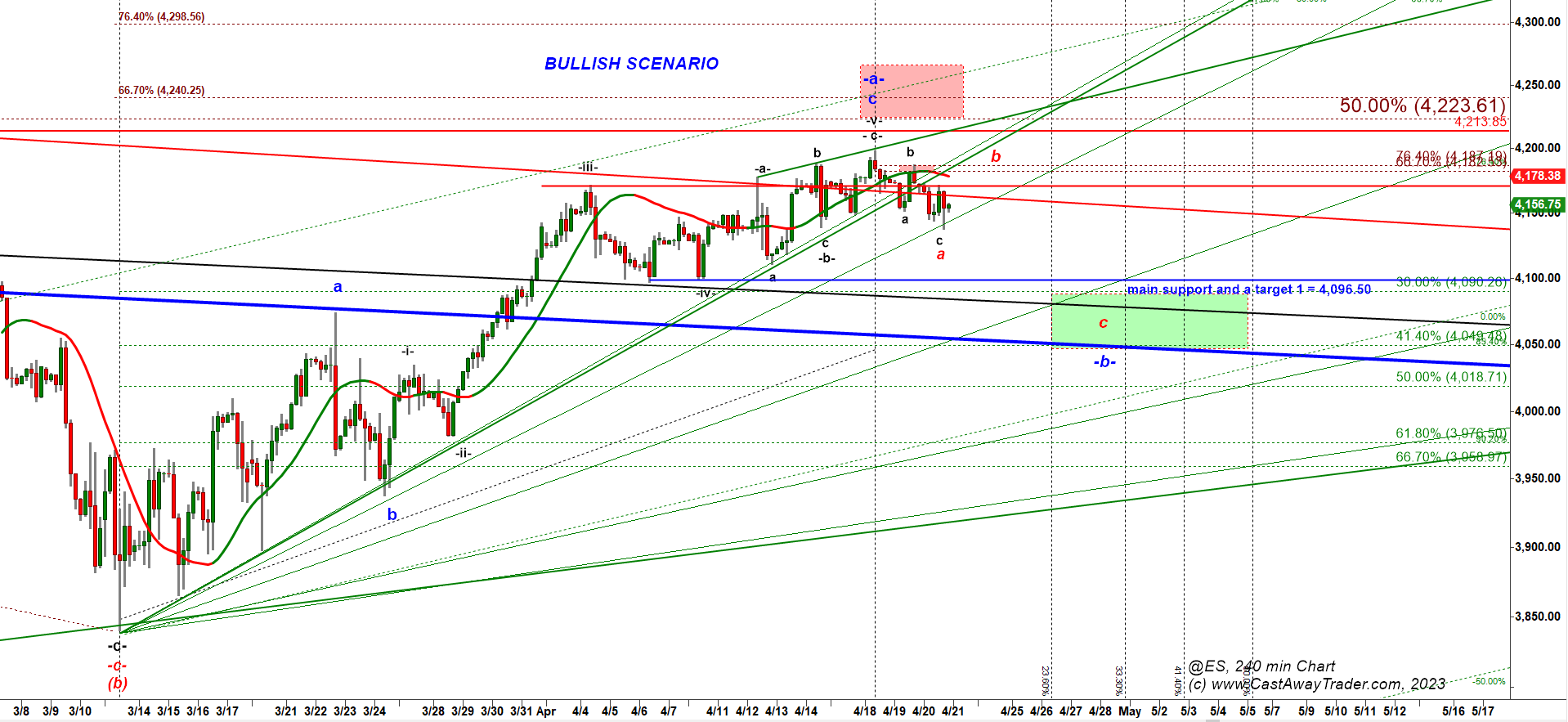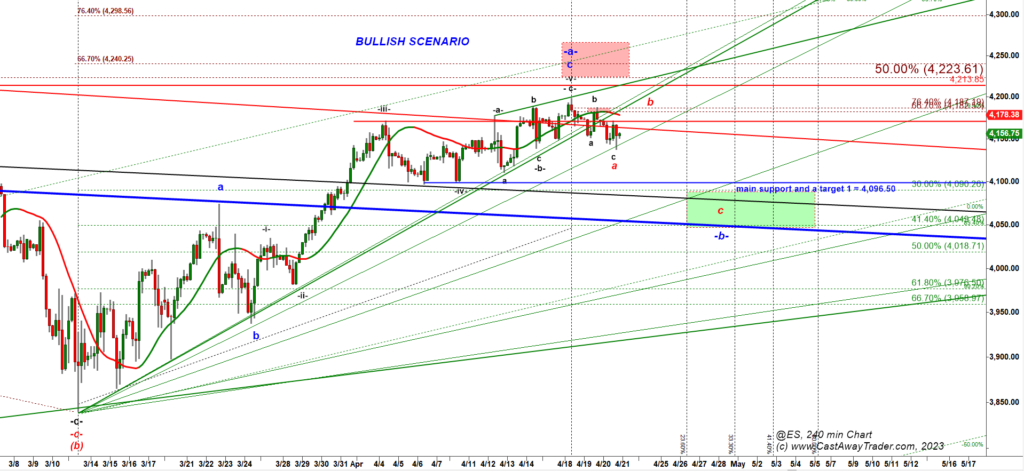 If you zoom in to a tick bar chart you will see a very clean w-x-y pattern, a combination of two a-b-c down moves: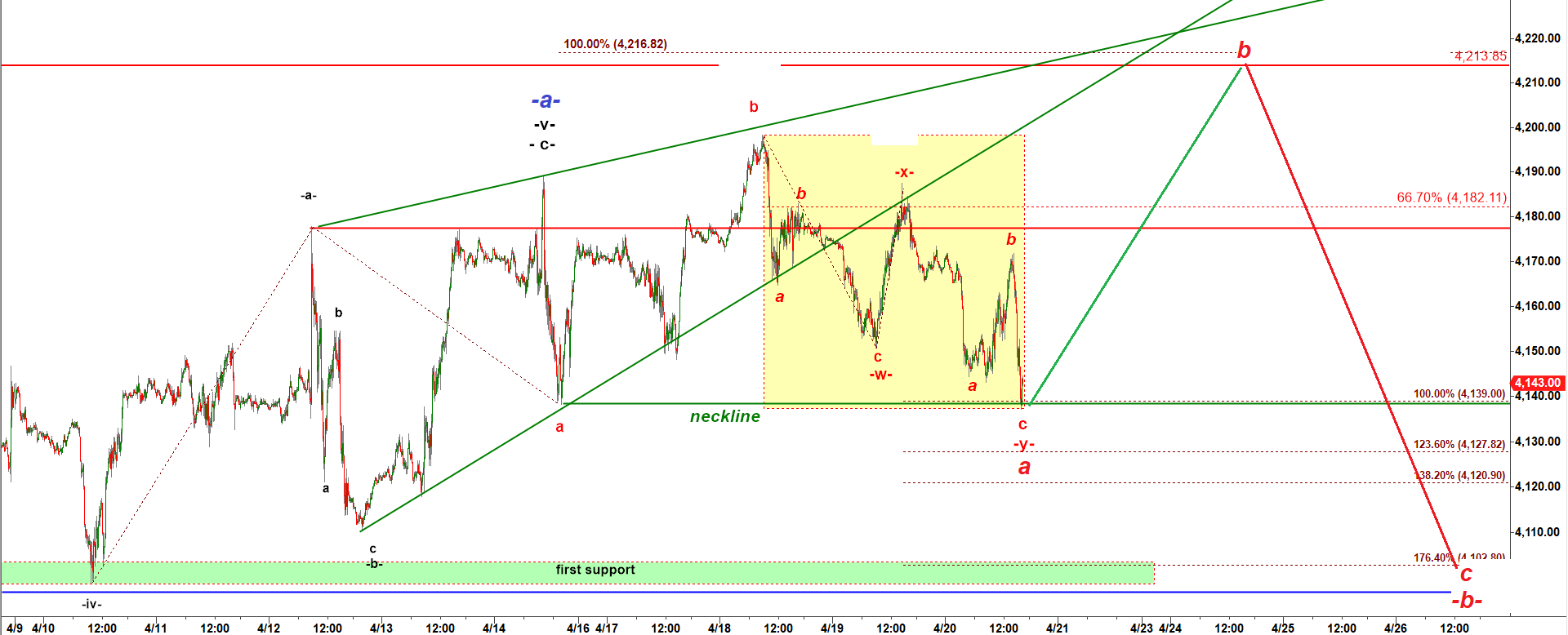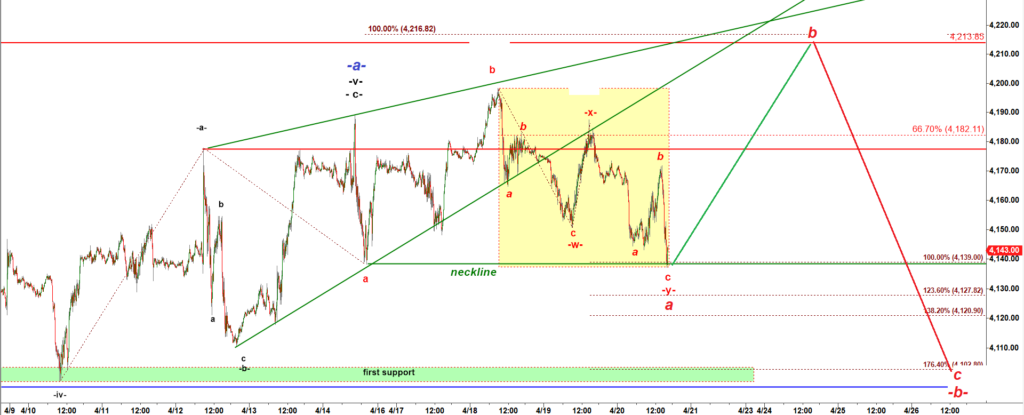 You can see that ES produced a clean w-x-y down corrective structure that found support very close to the Secondary Daily support 4,134.25. Those levels are calculated by my Cycle Trader indicator for TradingView.
In addition, the 100% extension of the subwave w down was equal to 4,139.50.
Let me repeat my main assumptions behind the macro count posted above.
I think the five wave up rally off the March low topped this week. BUT bulls failed to hit the normal target over 4,200. They left an unfinished business up there. When it happens bears can not start a big move down. That unfinished business of making a higher high works as a magnet for zombie bulls. The three wave w-x-y move down we got can not be all of a corrective pullback in the wave -b- down. Because any corrective pullback has to be proportional to the preceding rally.
It did not take enough time and it did not retrace even a bare minimum 30% of the preceding rally (see the Green Box where the pullback should land on the upper chart above).
These considerations lead me to conclusion that bulls may produce a fake rally in a subwave -b- up that will be able to spike over 4,200. That rally will most likely fail because we did not get a proper pullback and that is an unfinished business for bears now. So that potential spiky move up in a subwave b up to 4,200 -4,220 area would set the stage for a strong drop in a subwave c of wave -b- down targeting 4,090 – 4,050.
Bulls have to take out the Friday Daily resistance 4,158 to confirm start of a rally.