$ES #ES-mini futures #trading setup
The macro picture has not changed. ES-mini keeps working on a corrective bounce: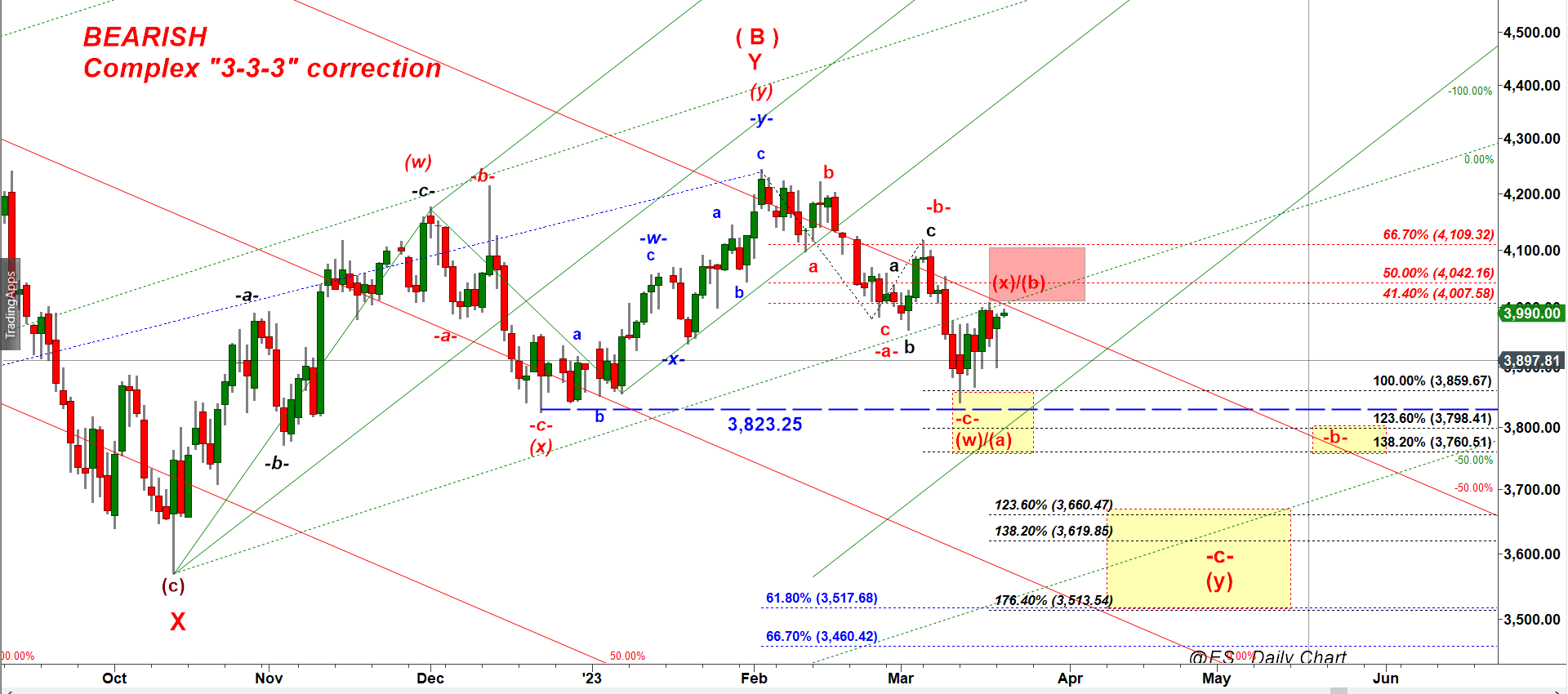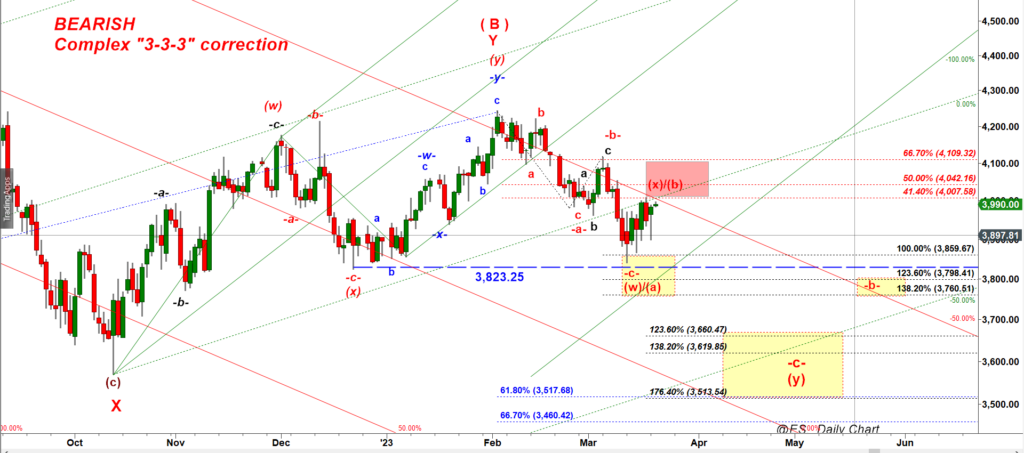 As you can see, any push higher would enter a risk zone, the Red Target box. That final push higher would most likely complete the bounce and will be followed by a strong impulsive move down.
The main question is for how many more days and for how much higher bulls can push ES-mini into the Red Target box. Let's review a micro structure of that bounce: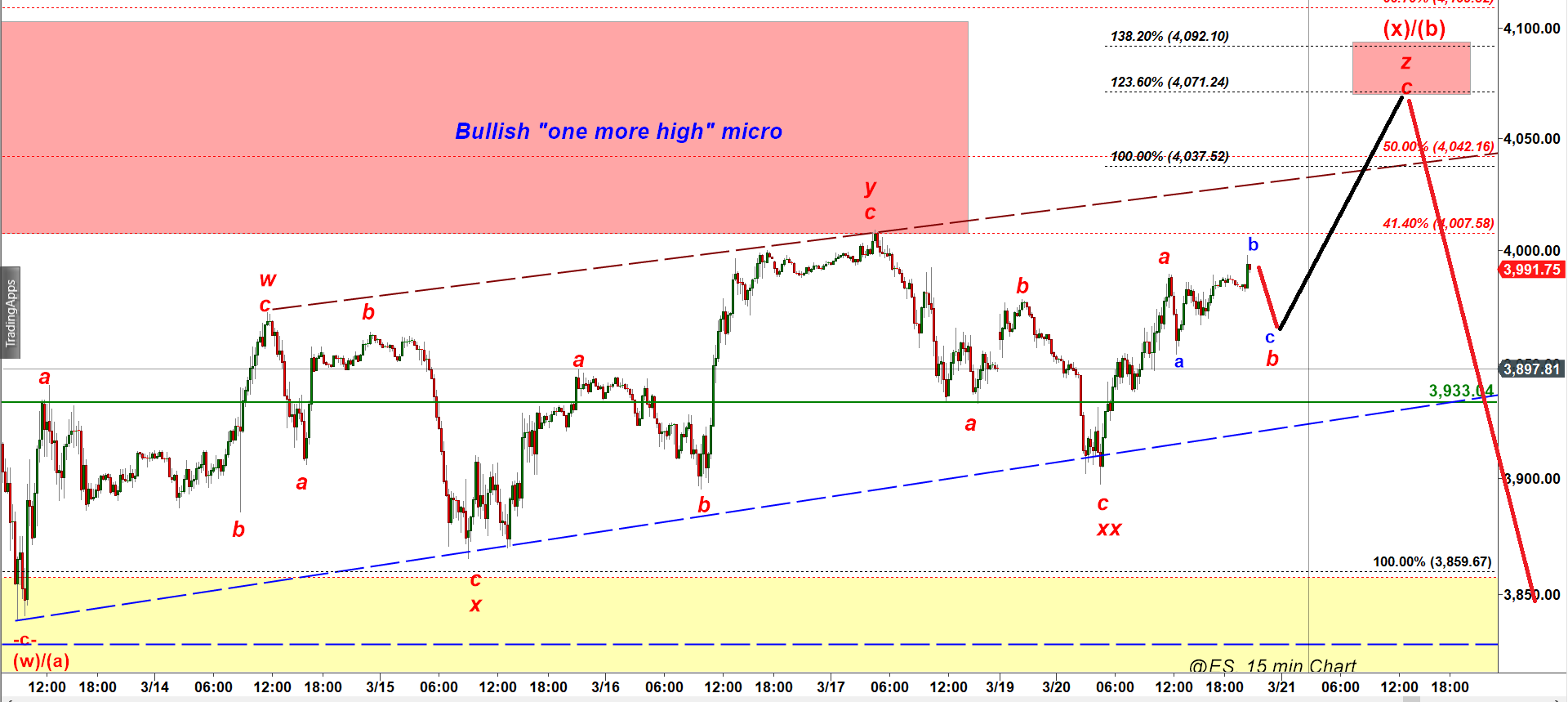 Last night bears started a move down but quickly got exhausted without making a lower low under 3,895. Because bears failed to start a new leg down we have to consider that short -term bullish scenario shown above as the primary scenario. We have discussed that scenario several times. If upon a completed corrective Double Three structure bears fail to start a new leg down and confirm it by a strong drop making a lower low, there is a heightened risk that the Double Three structure would morph into a more complex Triple Three structure. That morphing happens in a form of another a-b-c up structure making a higher high.
To invalidate that bullish potential bears need to push ES under 3,895.
The most annoying scenario would be to get a drop overnight followed by another push higher by the market open. That would not let us go long by buying short dated calls to ride that final push higher that can come as an emotional spike.
Upon completion of the Triple Three corrective structure bears will get a new attractive short setup to ride a drop to lower lows.