$ES #ES-mini futures #trading setup
Today bulls got excited by anemic behavior of bears and push ES deep into the Red Target box: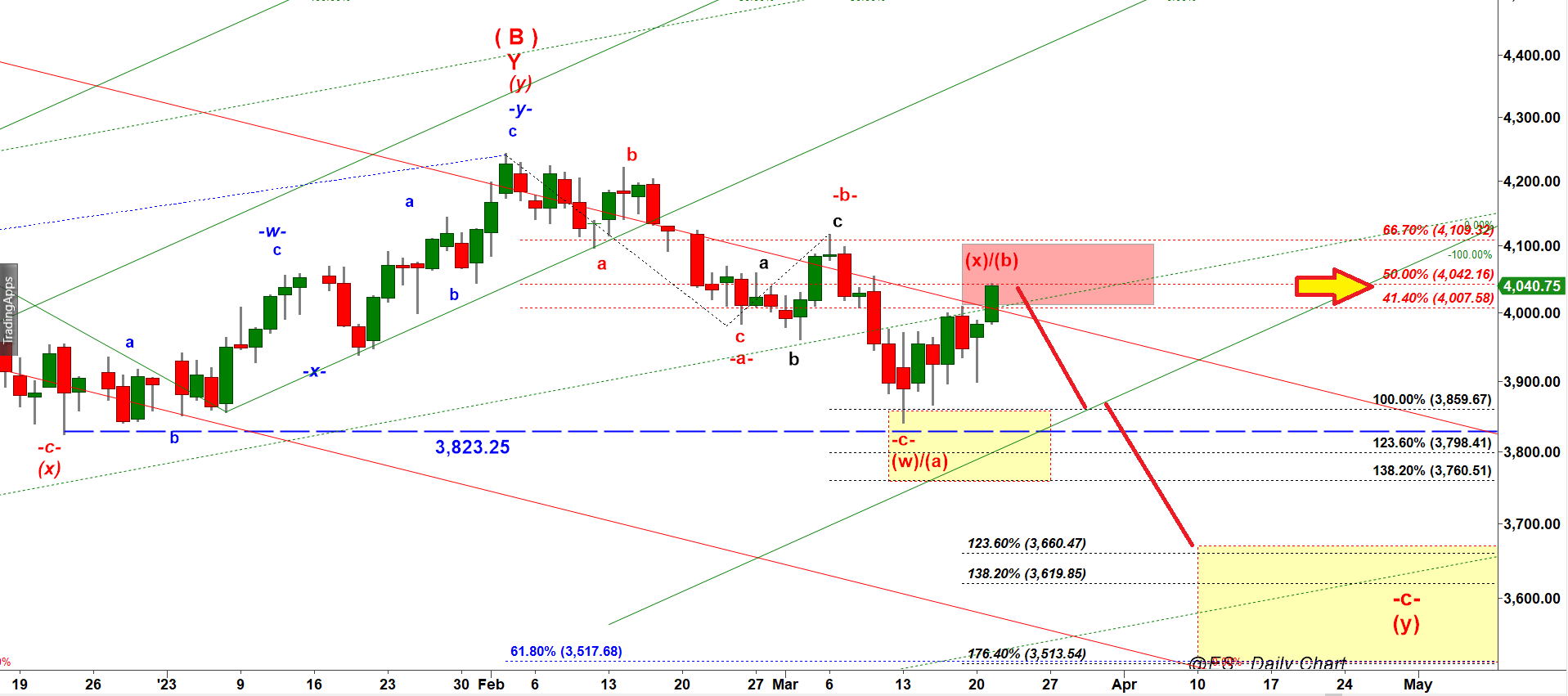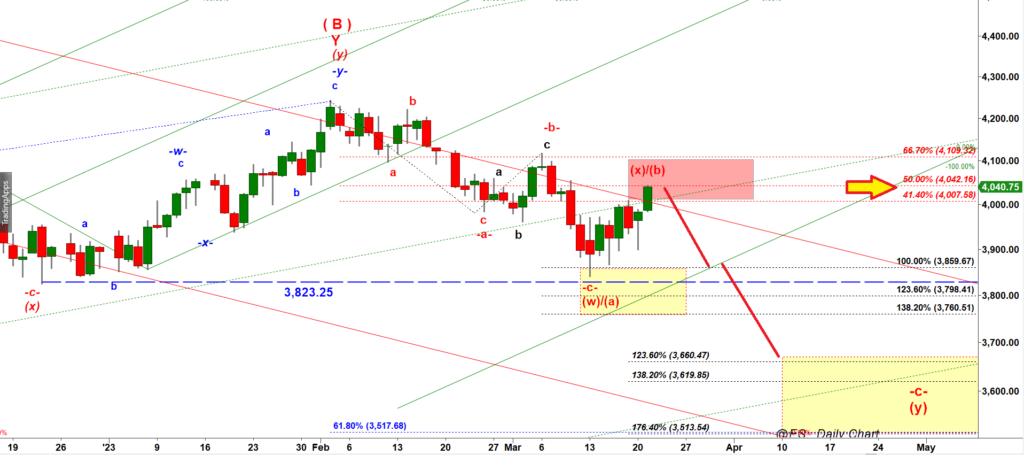 Note that this rally stopped right at 50% retracement of the preceding decline off the high made in Feb'23. We can count the move up as a completed corrective -a-b-c- up structure:
If we look at the micro structure of the move up off the low made on March 12th we can see a clean corrective -a-b-c- up structure that looks completed: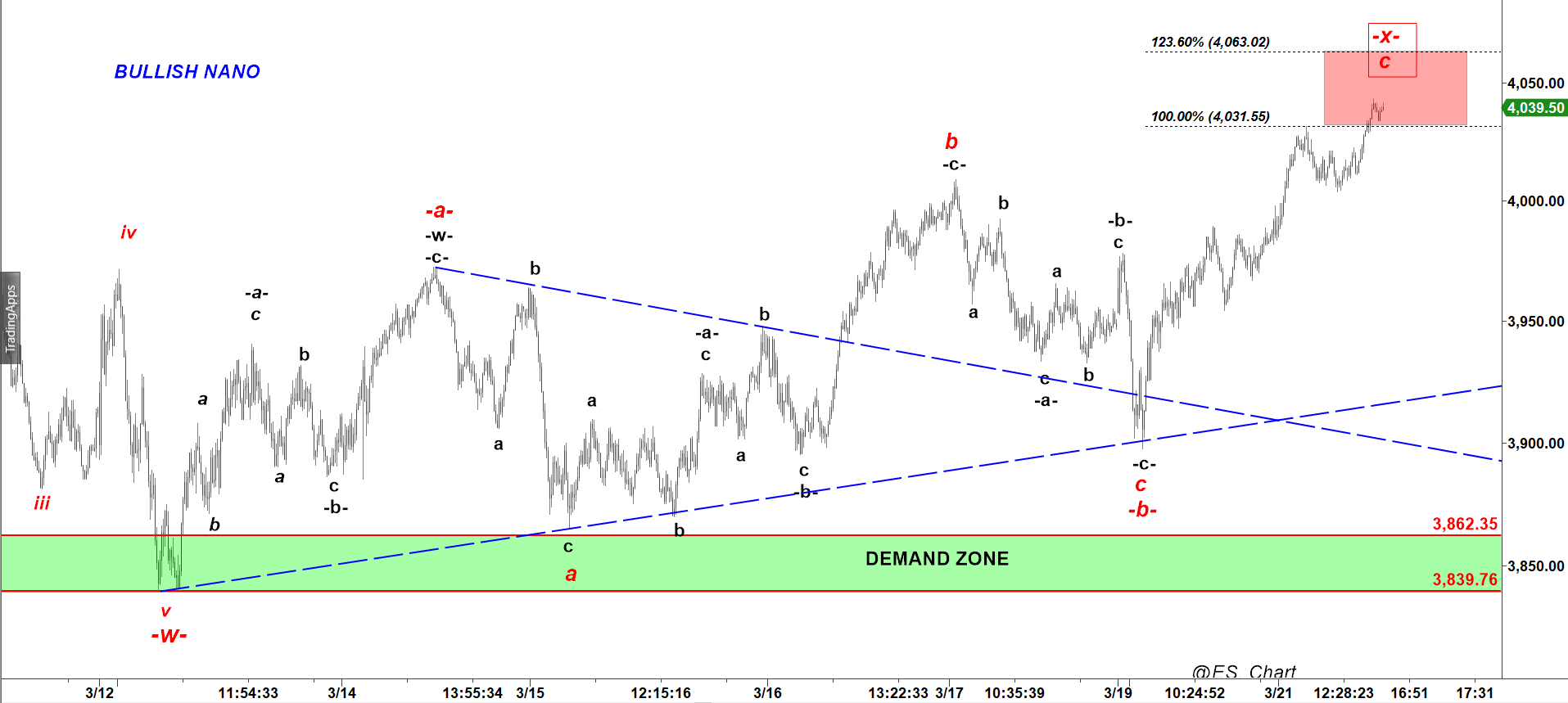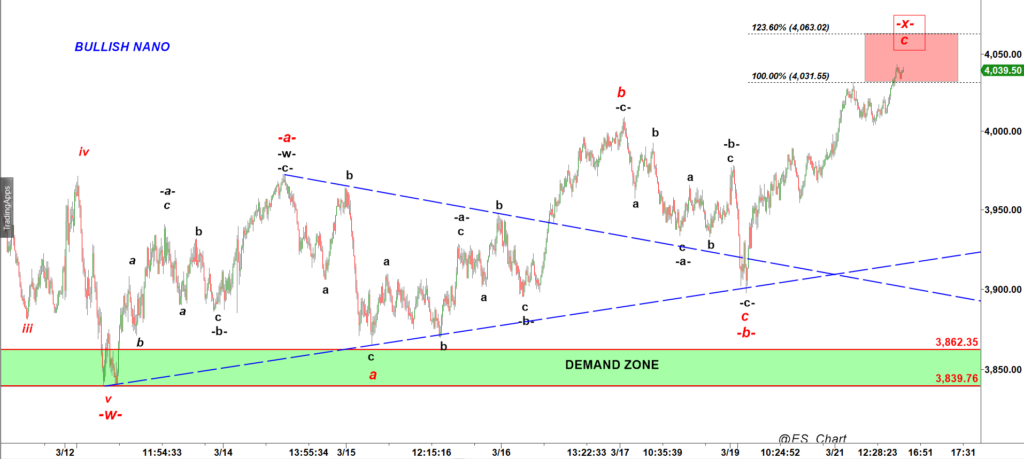 The crowd pumped up the market ahead of FOMC decision about another rate hike to be announced at 2-00 PM EST tomorrow. This move up in a corrective structure makes the market vulnerable for a bearish reversal and start of a new leg down.