$ES #macro #trading setup
In my yesterday update I shared my doubts about considering the extremely bullish action on Friday-Monday a true breakout.
In fact, bulls tried to break over that red trend line six times but failed: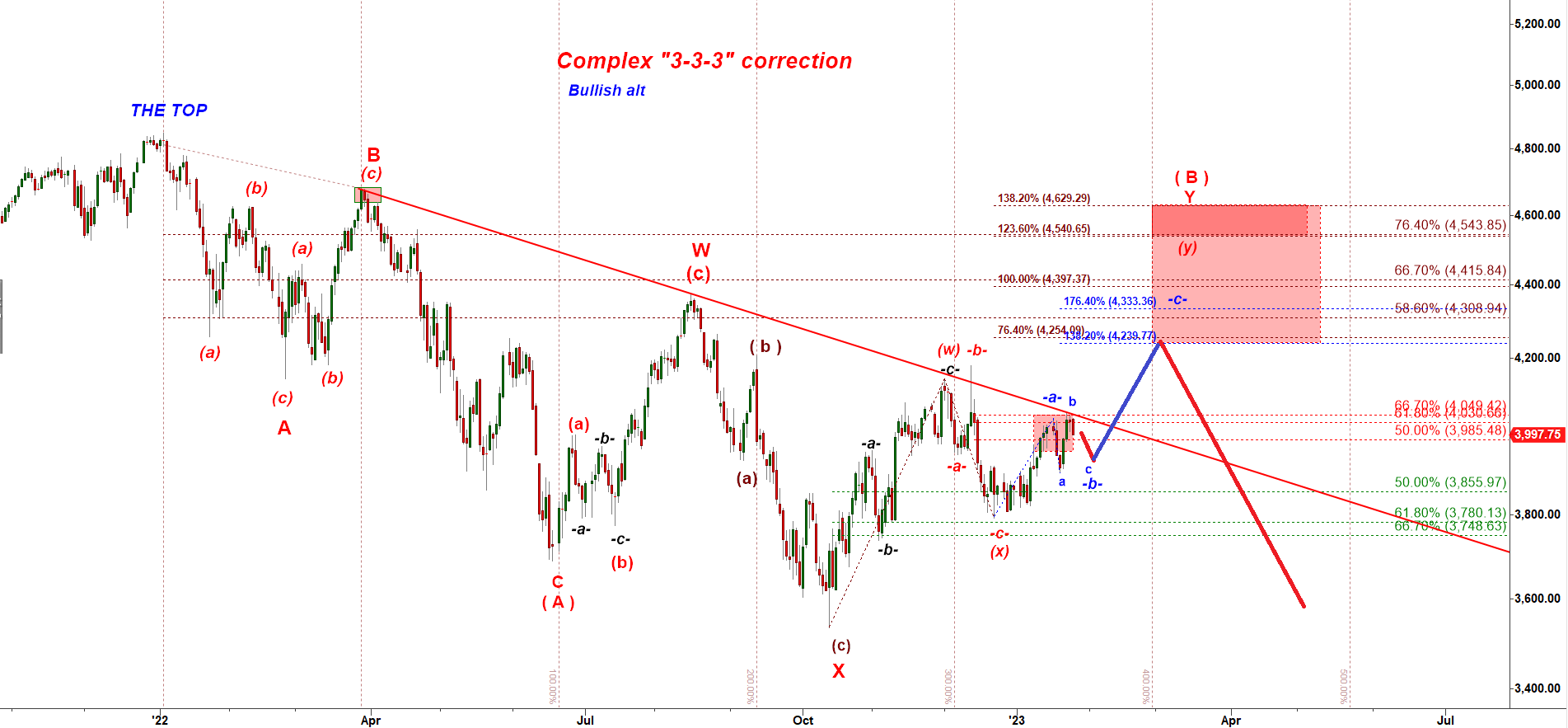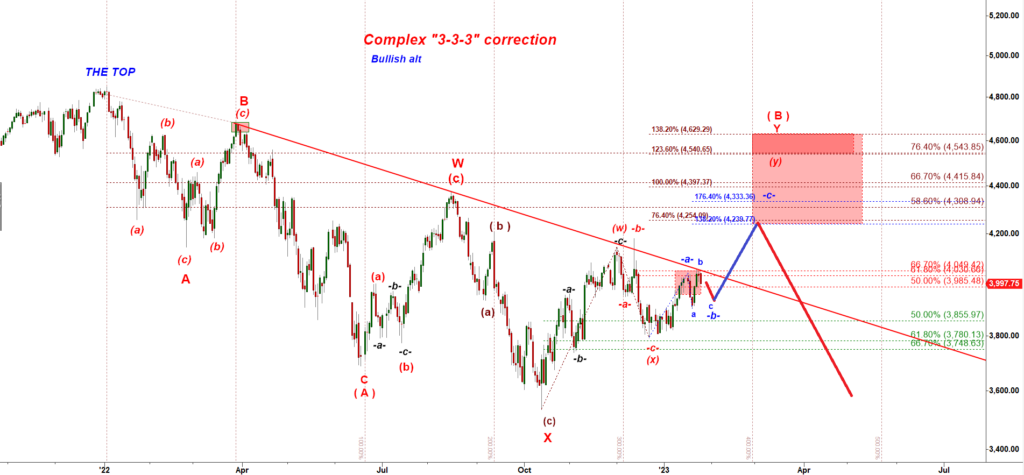 That makes me think that even if they finally manage to break over that line, that move up would come as a spike that will get faded quick.
Let me explain you a specific pattern I refer to.
This is intraday action of ES-mini from yesterday:
Quite often bulls keep hitting one specific level (a horizontal line or a sloped trendline) but can not get over it. In normal circumstances attempt no.4 should be successful. Some traders call it the "Rule of 4 breakout".
Yesterday after five attempts bulls finally managed to produce the final spike that triggered numerous protective stops. But they only managed to do that during low liquidity hours after close. And to produce that spike up bulls gave everything they had and became an easy prey for bears.
The rule of thumb is:
When the market fails to break out over some level for five times in a row, it may finally break out but that spiky breakout becomes the final grasp of bulls and gets brutally faded.
Even more important rule of thumb:
Big bearish moves start from failed breakouts. Nothing inspires bears more than failure of bulls.
Big bullish moves start from bears failure to break under important support. Trading is a zero sum game. One party makes money only of someone else loses them. Nothing inspires bulls more than failure of bears.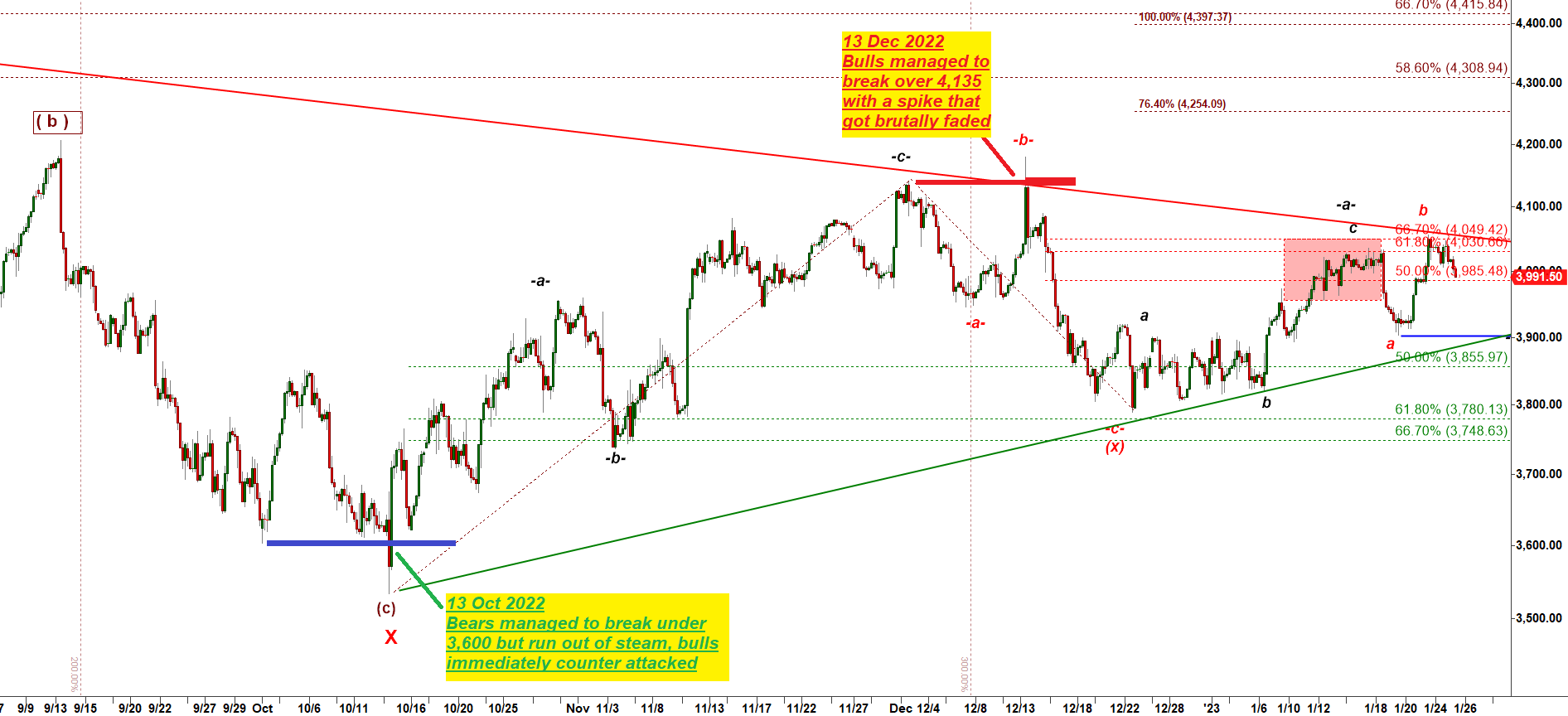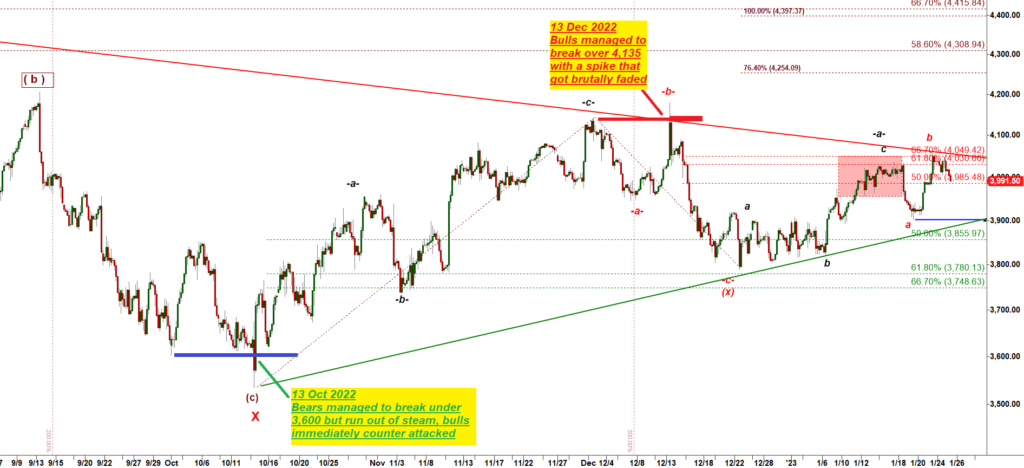 On the chart above you can see two major failures, one for bears on 13 Oct 2022 and another for bull son 13 Dec 2022. Both failures become pivotal points in a sense that they were followed by strong trending moves in opposite direction.
I think we can get similar scenario to play out on a daily chart of ES-mini.
On the first chart of this report you can see that bulls can produce a spiky move up that would cause knee-jerk reaction from retail traders who would think we finally started a new bull market. But that move could get faded quickly. Imagine FED gives out positive comments on Feb 1 and the market goes up with a vertical spike. But then "buy the rumors sell the news" rule may kick in.
(2) simple bearish scenario
Perm bears argue that we are sitting on a super bearish (i) down (ii) up setup:
I said many times that I would not expect a clean five wave down structure behind the final leg down in wave (Y) (red labels).
I would rather expect a (w)-(x)-(y) down structure, a combination of a-b-c structures (pink labels).
Under the bearish count we do have a bearish setup for a decline in a subwave (c) of wave (w) down that can stretch down to 3,560-3,500 (to re-test or slightly undercut the Oct'22 lows).
But to open the door for those bearish scenarios bears need to break under support 3,900: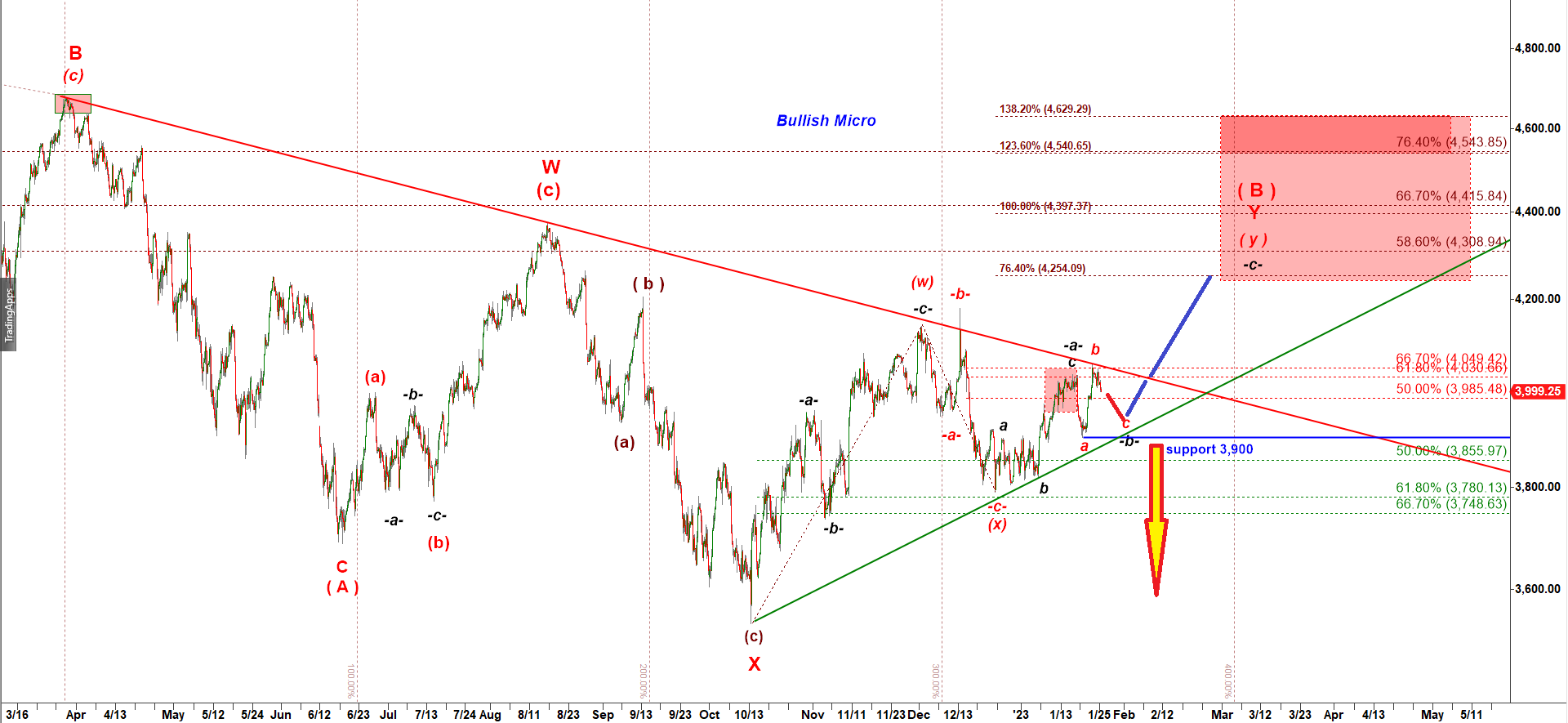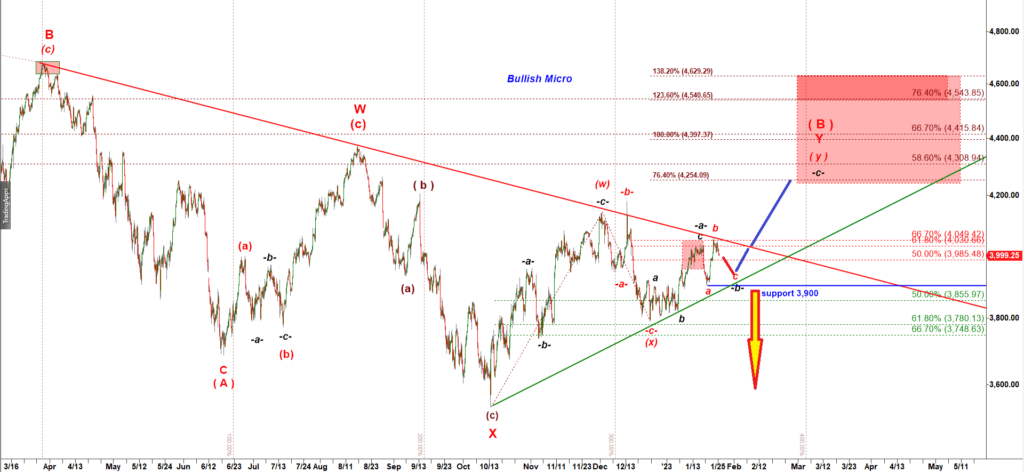 In conclusion:
As long as bulls hold ES over 3,900 I would favor that tricky scenario that argues for the final exhaustive spike up over 4,050 that will get quickly faded and we will finally start another leg down.
Conversely, if bears manage to break support 3,900 that will be a strong argument in favor of the straightforward bearish scenario.