$ES #trading setup
The morning drop set a bears' trap and now bulls can play a breakout over that red trendline we discussed here and here pushing ES-mini higher at expense of short sellers who will have to cover: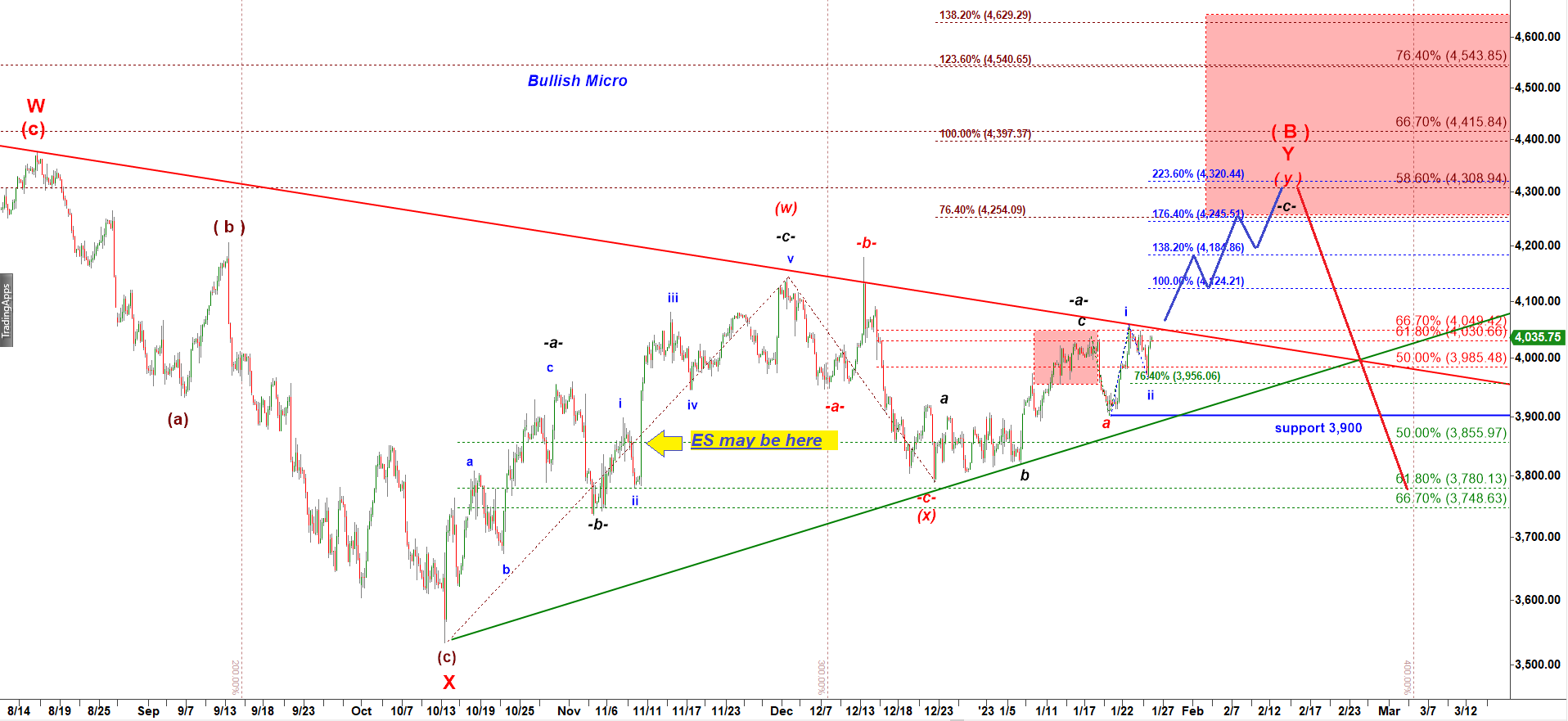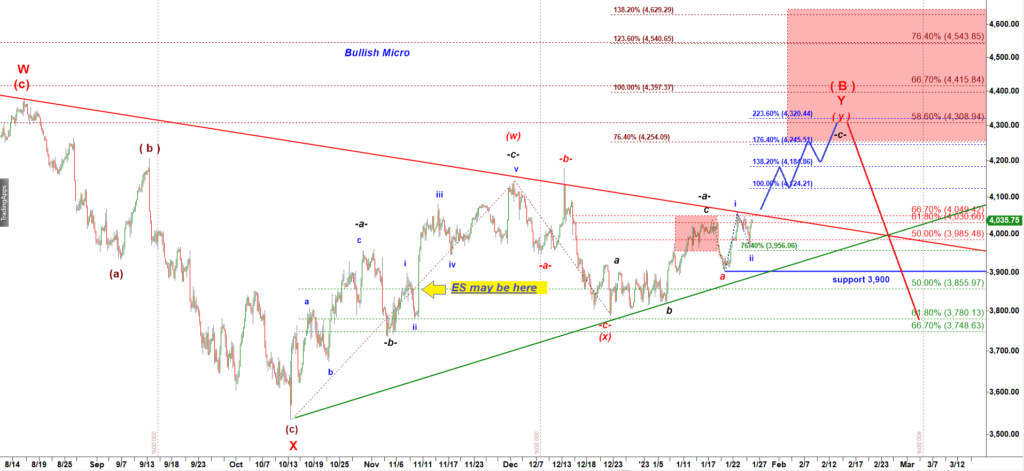 Bulls consider the morning drop as a micro corrrective wave ii down that should be followed by a very strong rally in a micro wave iii up.
We had an almost identical structure in Nov'22.
The minimum target for this rally is 4,250.
The critical support for that bullish setup is 3,900.