$ES $SPX #Macro
Many analysts claimed that S&P broke over the trend line that connected several previous tops yesterday.
As you can see on the chart, it did not break over that red trend line as of now. However, every new bulls attack on that line makes resistance weaker. There is a rule of breakout that says that normally bulls manage to break over a major resistance from the 4th or 5th attempt.
We are watching attempt to break over the resistance of the red trend line number 6.
ES is still sitting under resistance of the red trend line.
This is how a bullish micro path may look like:
I counted the strong rally that started on Friday and continued on Monday as a corrective subwave b up. Based on a micro count its not clear if that rally has topped. In theory bulls can push higher one more time before getting another pullback in subwave c of wave -b- down (the red move on the chart above):
Three potential resistance levels to stop that wave -b- up are
– 4,055 (the weakest, got hit yesterday),
– 4,067.
– 4,086.75 (the strongest).
Bulls can push higher again to test a stronger -123.6% ext = 4,067 to complete subwave -b- up.
The main support for today is 4,000. If bulls stop this overnight pullback at 4,00 they will have a decent base for another push higher.
Any new higher high made today (over 4,057 high made on Monday) would fire a Daily Overbought signal.
Yesterday we got weekly overbought signals for ES and SPX.
The Daily Resistance-turned-support for ES stands at 3,990.
The Secondary Daily resistance stands at 4,068.75 (nicely aligned with -123.6% ext). This is where bulls can push ES-emini.
(2) Bearish scenario:
Not much happened for bears to abandon the bearish scenario.
Bears can easily argue that we got a very bearish -i- down. -ii- up structure, a starting point for a big decline in wave C down.
Let me explain why we do not have clarity here: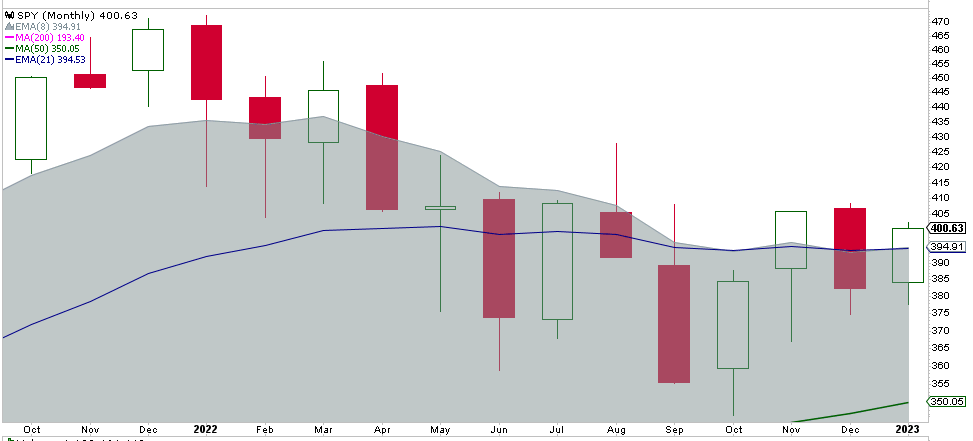 The market has been consolidating in a relative narrow range for 8 months. Elliott Wave theory works the best when we get impulsive (trending) moves. Here the market does not have any momentum. That flat consolidation can get resolved with a breakout or a breakdown.