$ES #trading setup #i down – ii up setup
As we expected here, here and here, the market produced a two day bounce.
But the big picture remains strongly bearish: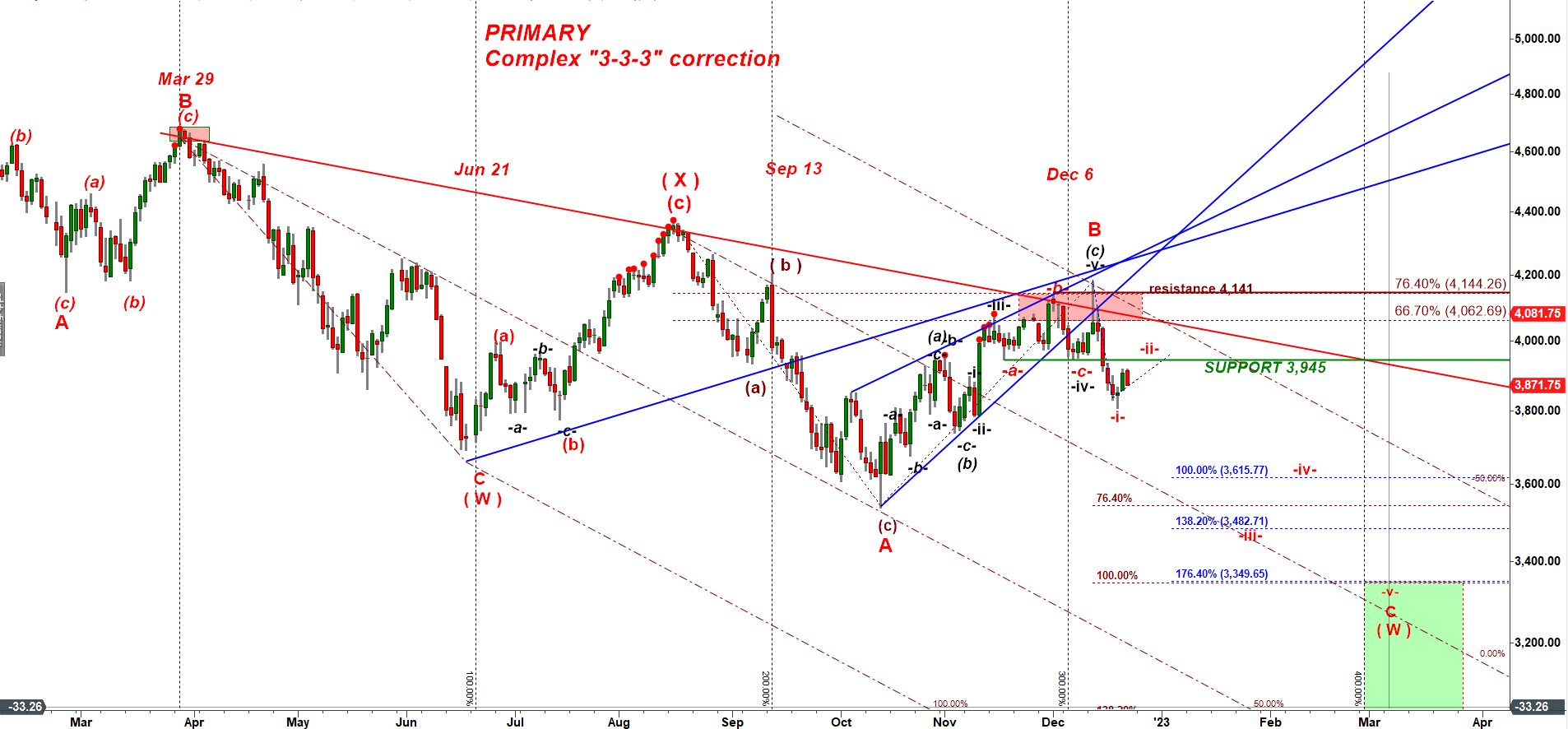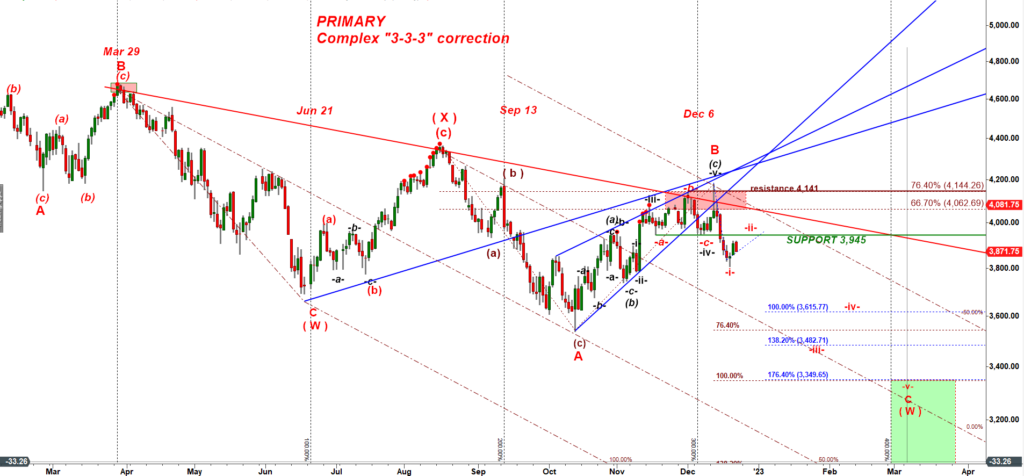 Last week ES-mini futures broke under support 3,945. This week we got a weak bounce as we expected.
This morning bears broke under the lower edge of the price channel that contained a two day bounce. In the most bearish case we got a completed corrective wave -ii- up and now ES may plunge hard in wave iii down.
However, there is a slightly more bullish alternative that considers this drop is a subwave b down that should be followed by another push higher in subwave c up targeting 3,945: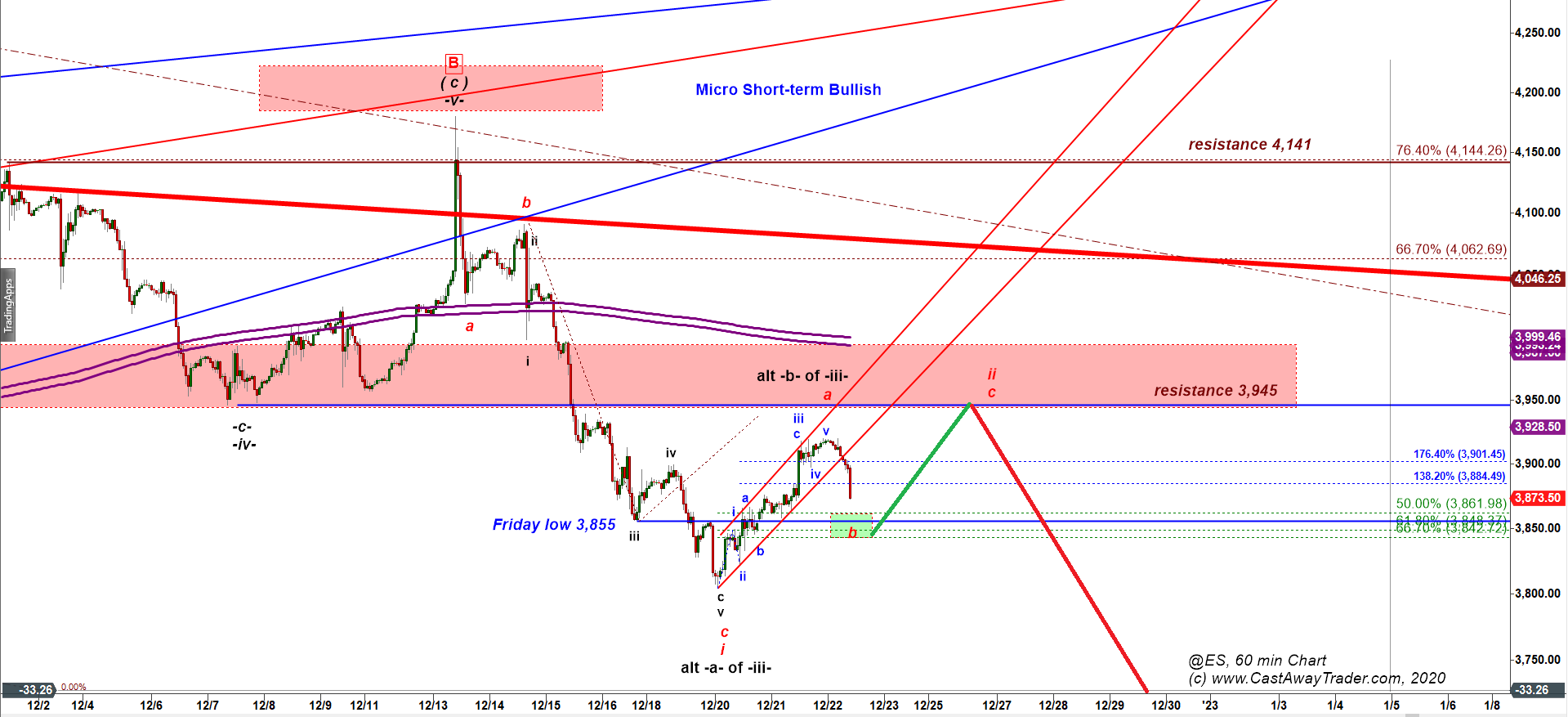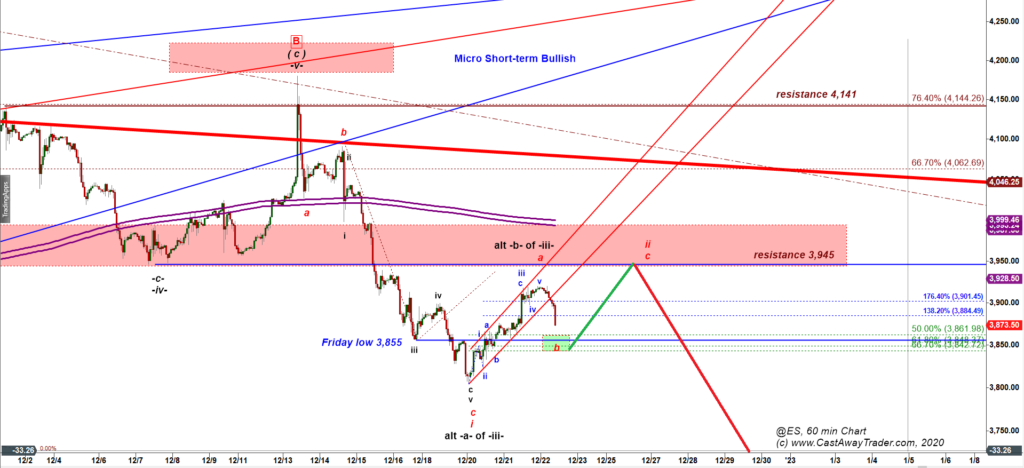 If bulls manage to stop that bleeding in the Green Box that decline would look like the right shoulder of the bullish inverse head and shoulders reversal pattern.
But even under that short term bullish scenario another push higher would most likely stop at 3,945 setting up for a strong decline targeting October lows. The main question is whether normal bullish seasonality around Christmas would let bulls make another push higher next week.
But in any case the next big move will most likely be down.