$ES $SPX #DAILY #micro #i down – ii up setup
Last week I noted that SPX was approaching a fat unfilled gap up left by a runaway October rally. On Friday we hit that gap up and started to consolidate:
Let's zoom out and look at a daily chart of ES-mini:
Last week ES-mini dropped under a bearish ascending wedge, a corrective consolidation in between of two converging blue trendlines.
Bears pushed the price under the lower edge of the wedge confirming completion of the October – November corrective bounce. Then bulls attempted to turn price up, they produced a spike to a higher high but then failed to hold to new highs and price dropped back under the lower edge of the wedge and then to a new lower low. I count the drop off the highs made last week as a micro wave -i- of a new five wave down move to a new lower low under the low made in October 2022.
When this consolidation in a micro wave -ii- up gets completed, we should get a strong drop in a micro wave -iii- down with the first target at 3,600.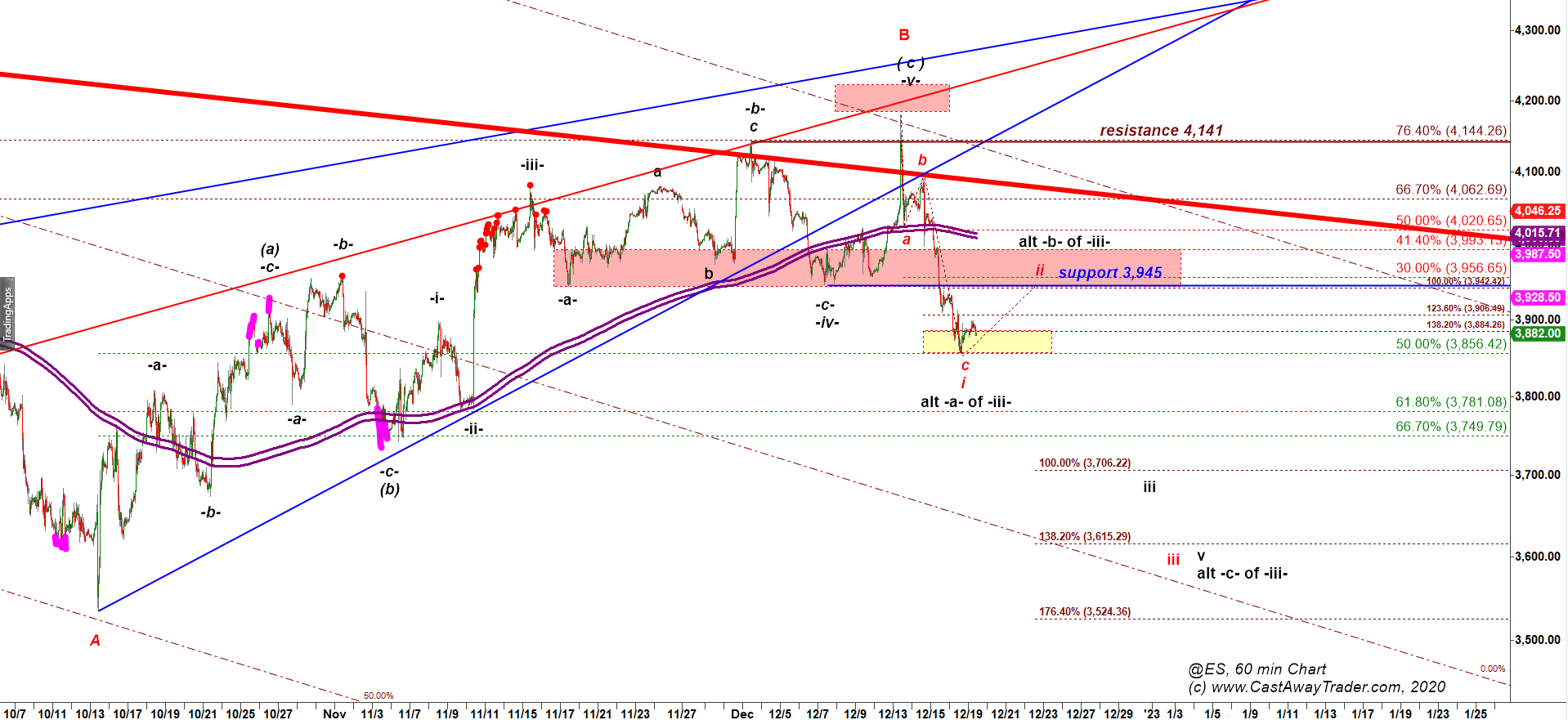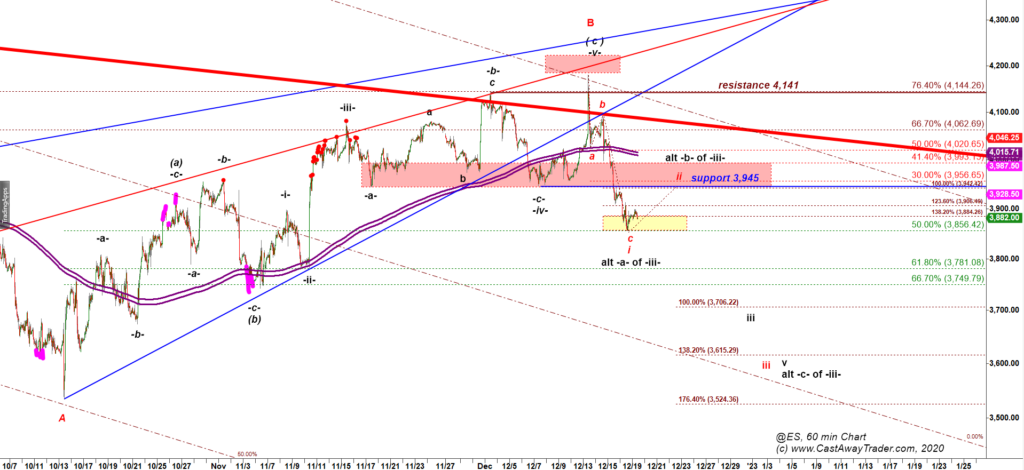 Ideally I would like to get a bigger pullback/consolidation to top at the Red Supply zone that starts at 3,940sh. A failed attempt to reclaim 3,945 would be an attractive short setup for a drop down to 3,600.