$NQ $ES #ES-mini #trading setup #Elliott Wave
I do not see any macro bullish scenario. I consider this short covering rally as a corrective bounce. I expect that bounce to top making a lower high.
Let's review two main scenarios I will be watching:
The SCENARIO 1: Bearish: Running Flat pullback: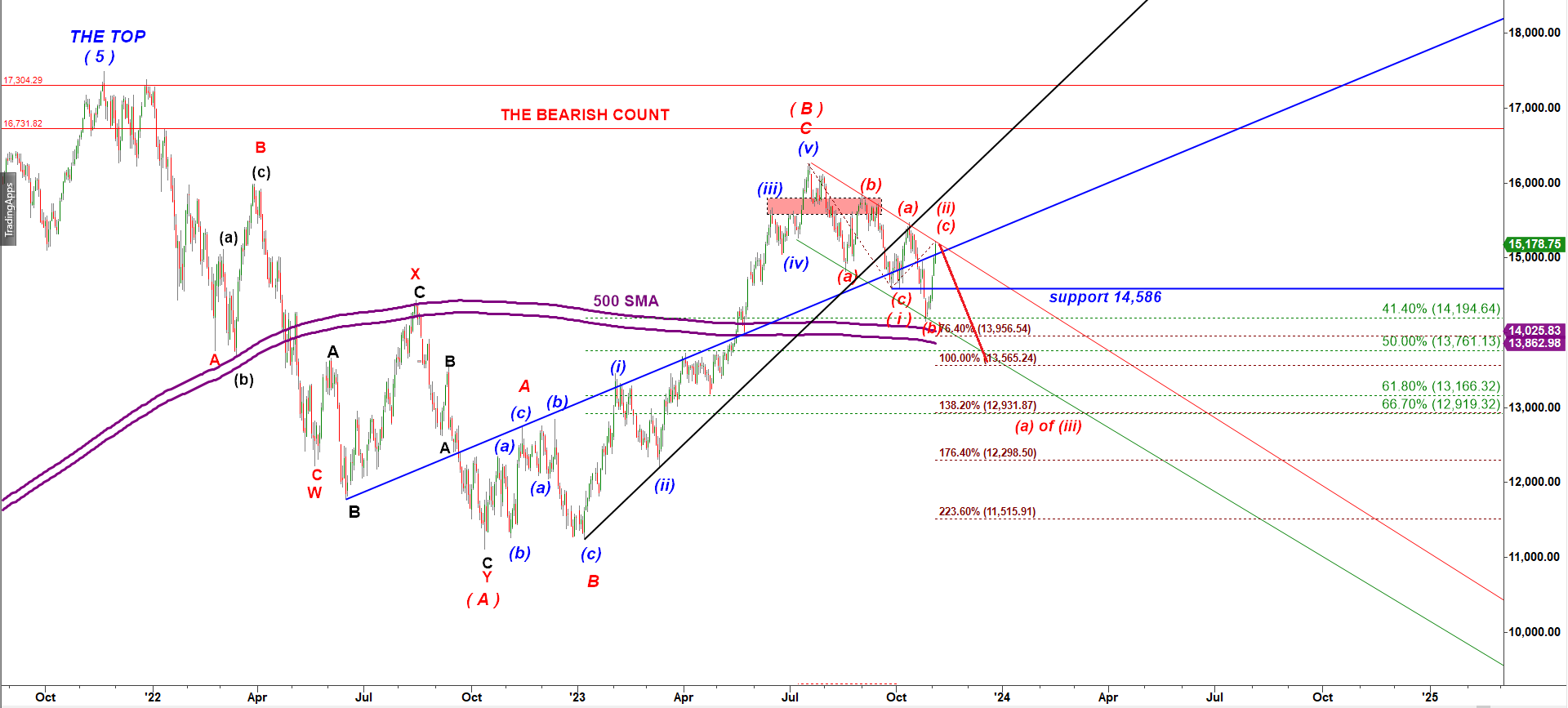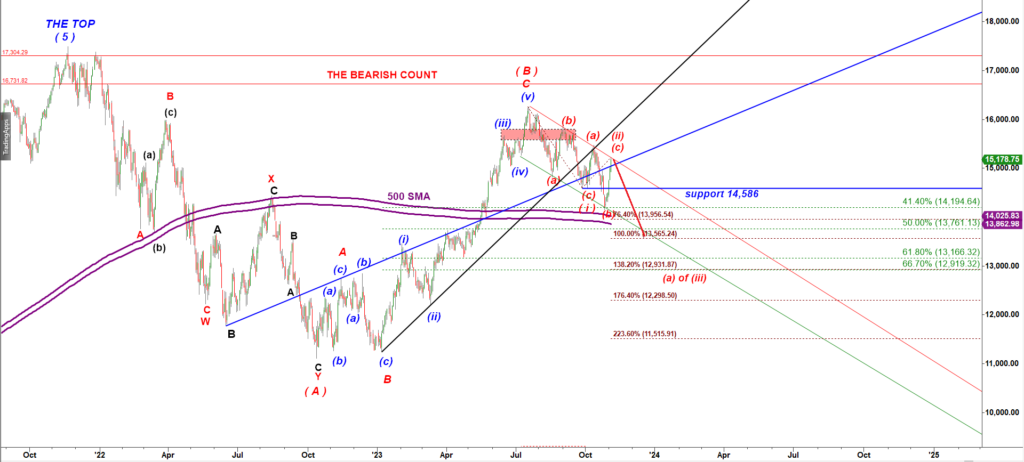 I can not find any other way to count that crazy whipsaw as a corrective wave (ii) up where the wild rally we got last week is a subwave (c) up.
Under the Running Flat structure the subwave (c) of wave (ii) up corrective wave (ii) up is supposed to make a lower high: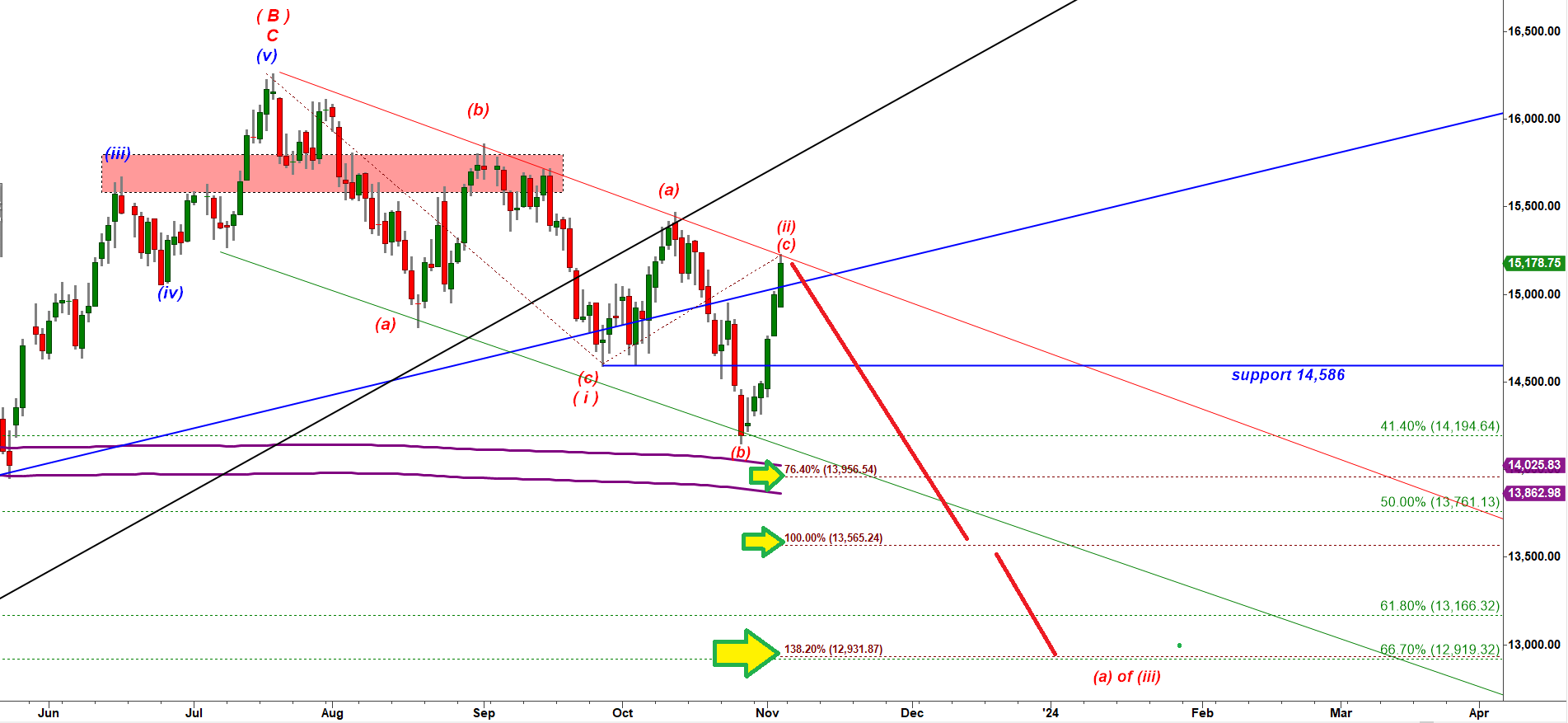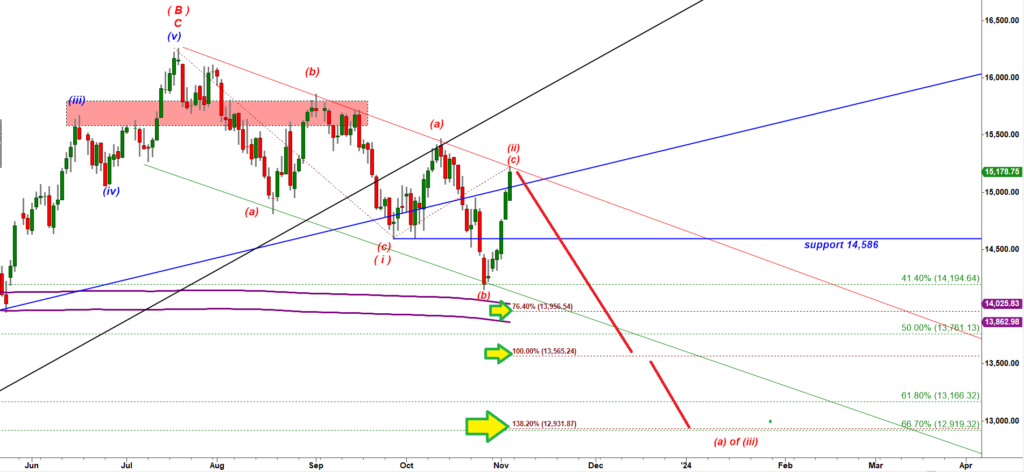 This is how that scenario looks like on ES-mini chart: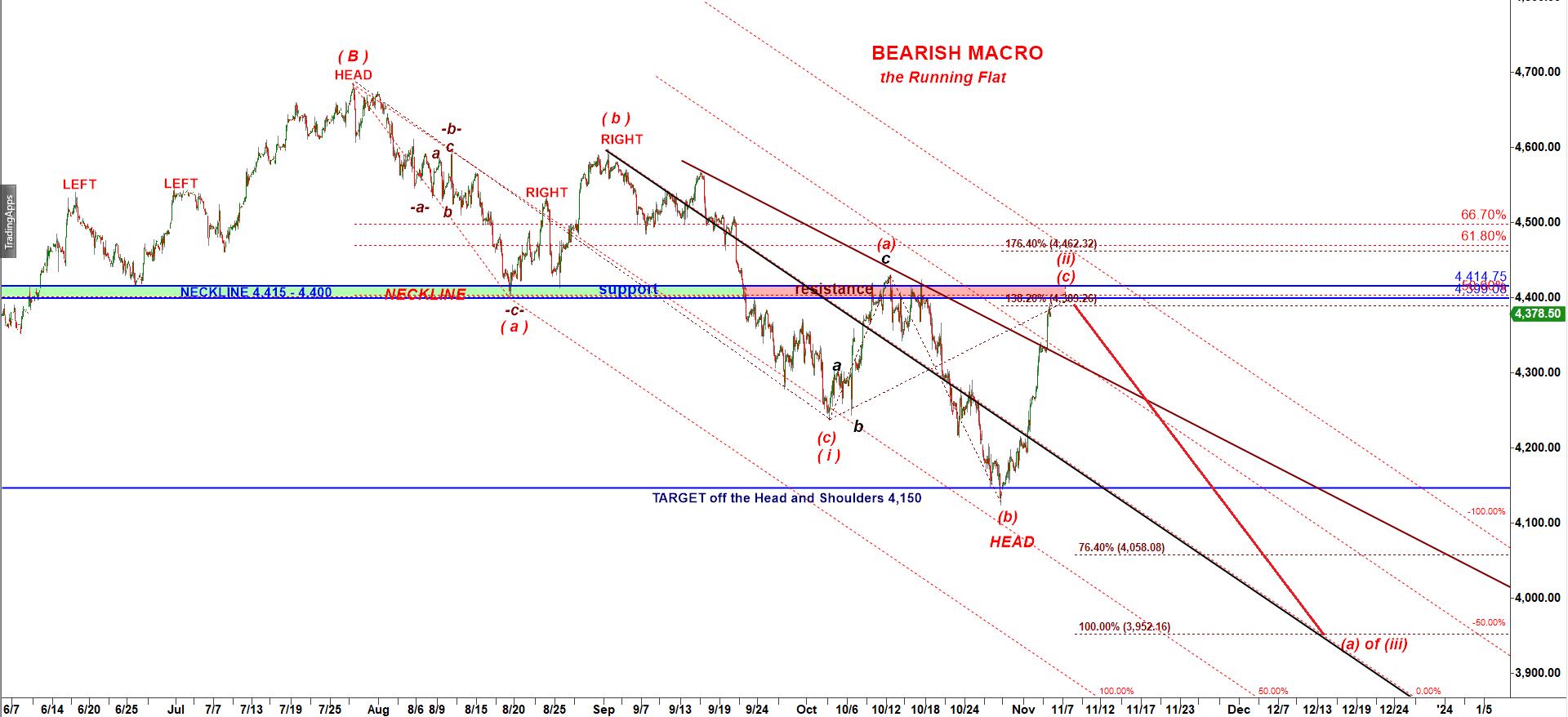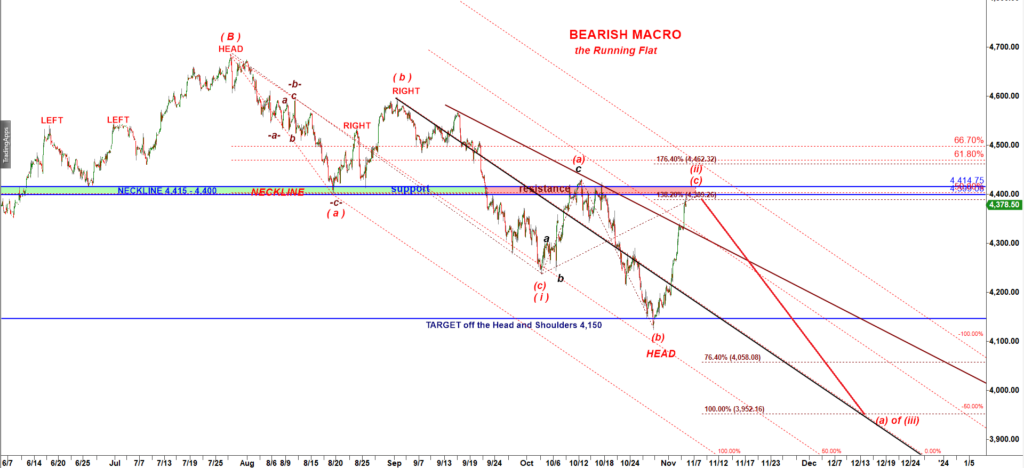 Under the bearish Running Flat structure bulls will not be able to get over 4,400 and bears should start a new leg down off the Red Demand zone.
(II) Scenario 2: EXPANDED FLAT: Alternative and the most painful structure in this case would be the Expanded Flat correction: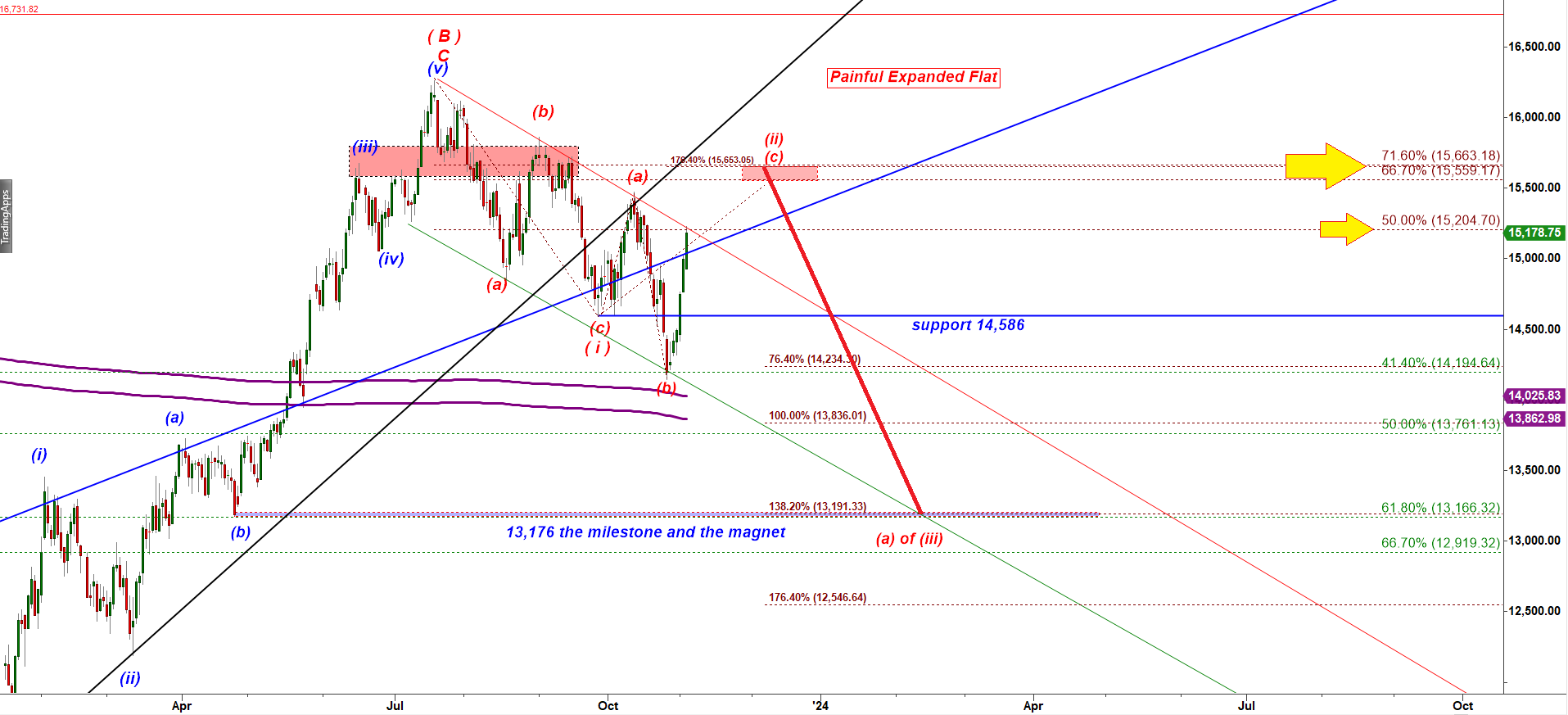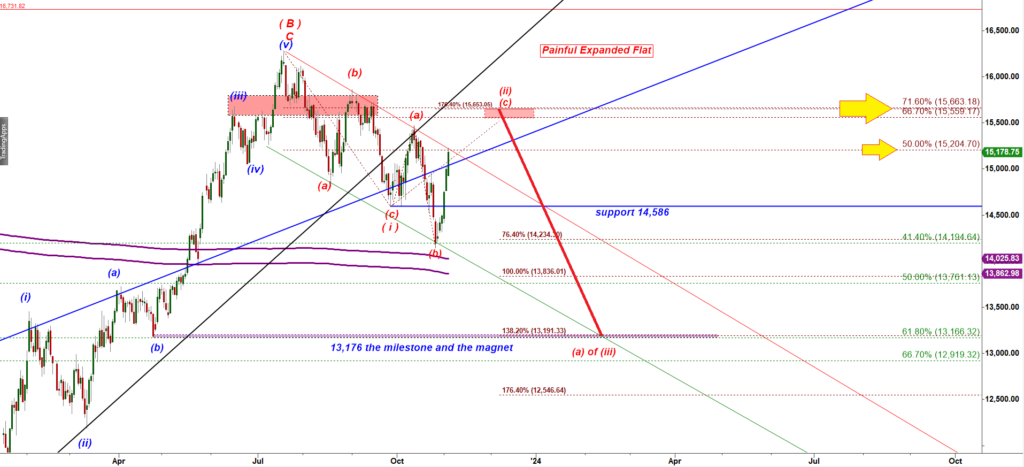 Under that painful scenario (2) "Expanded flat structure" bulls will be able to push NQ up to 15,663.
This is how that scenario looks like on ES-mini charts: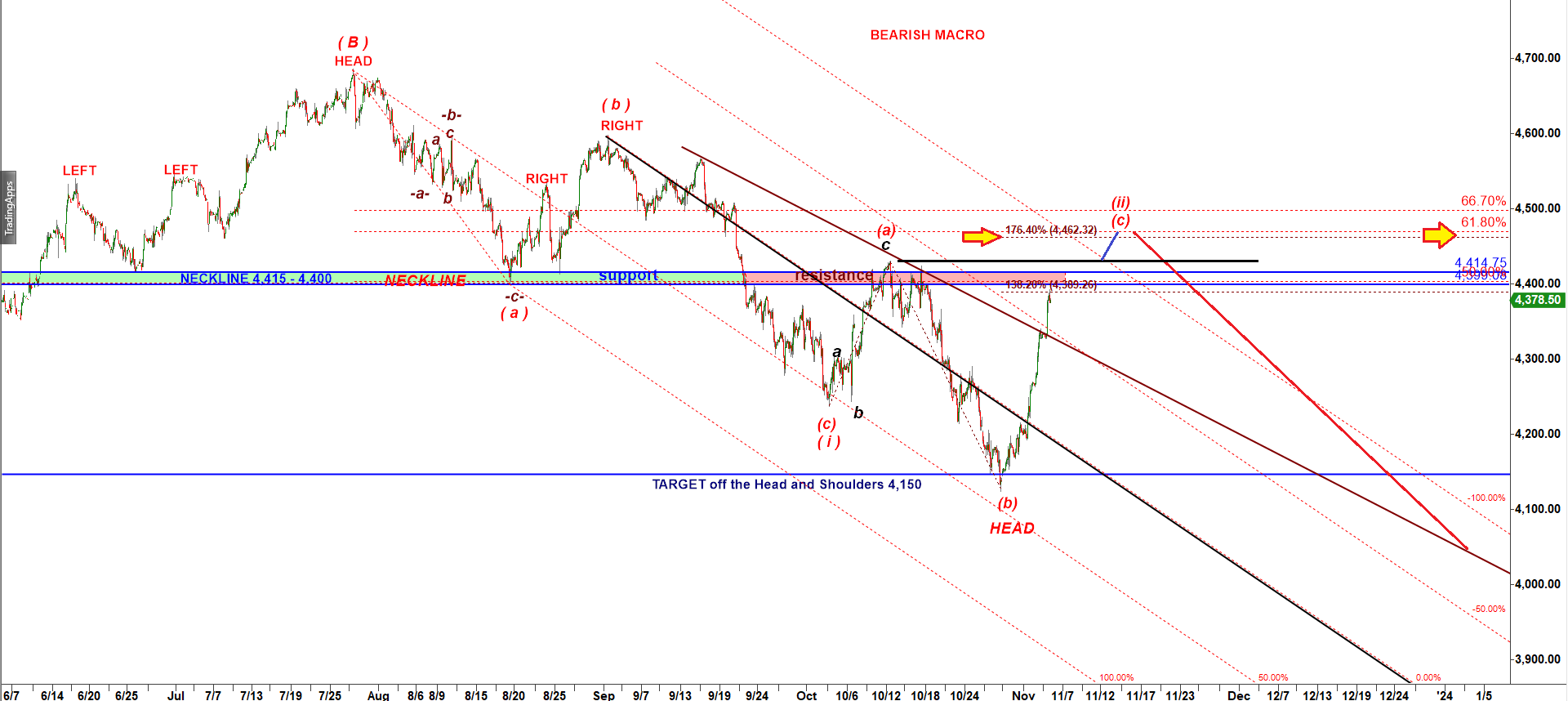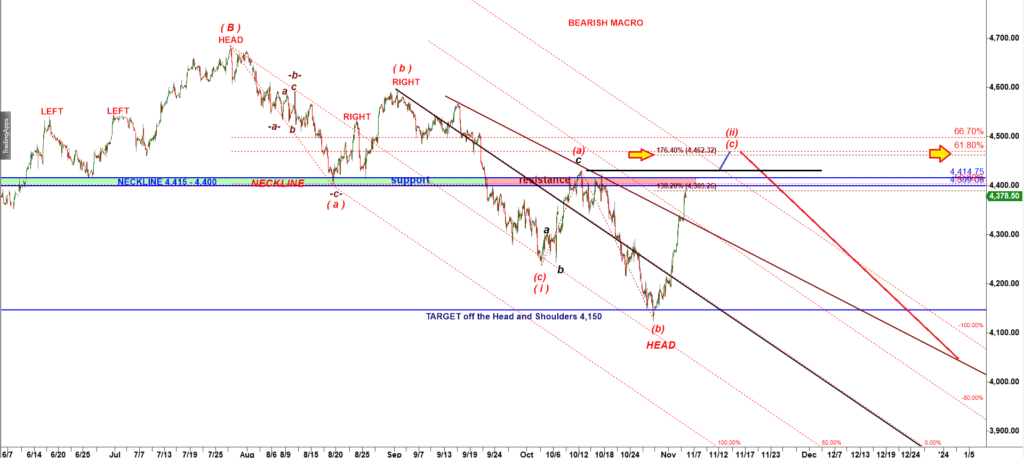 The Expanded Flat is the is the most painful type of a corrective pattern because:
subwave (b) up breaks under the low of wave (i) down creating a bear trap. It looks and feels like a start of a wave (iii) down; and
the deceiving drop in a wave (b) down that makes a lower low is followed by a heartbreaking non-stop short covering rally that keeps pushing higher until it breaks over the high of the previous rally in a subwave (a) of wave (ii) up, and
the final rally in a subwave (c) up washes away all bears and makes sure all shorts are closed before another strong leg down finally starts.
This is a micro path that leads to the target 4,460 allowed by the most painful Expanded Flat structure: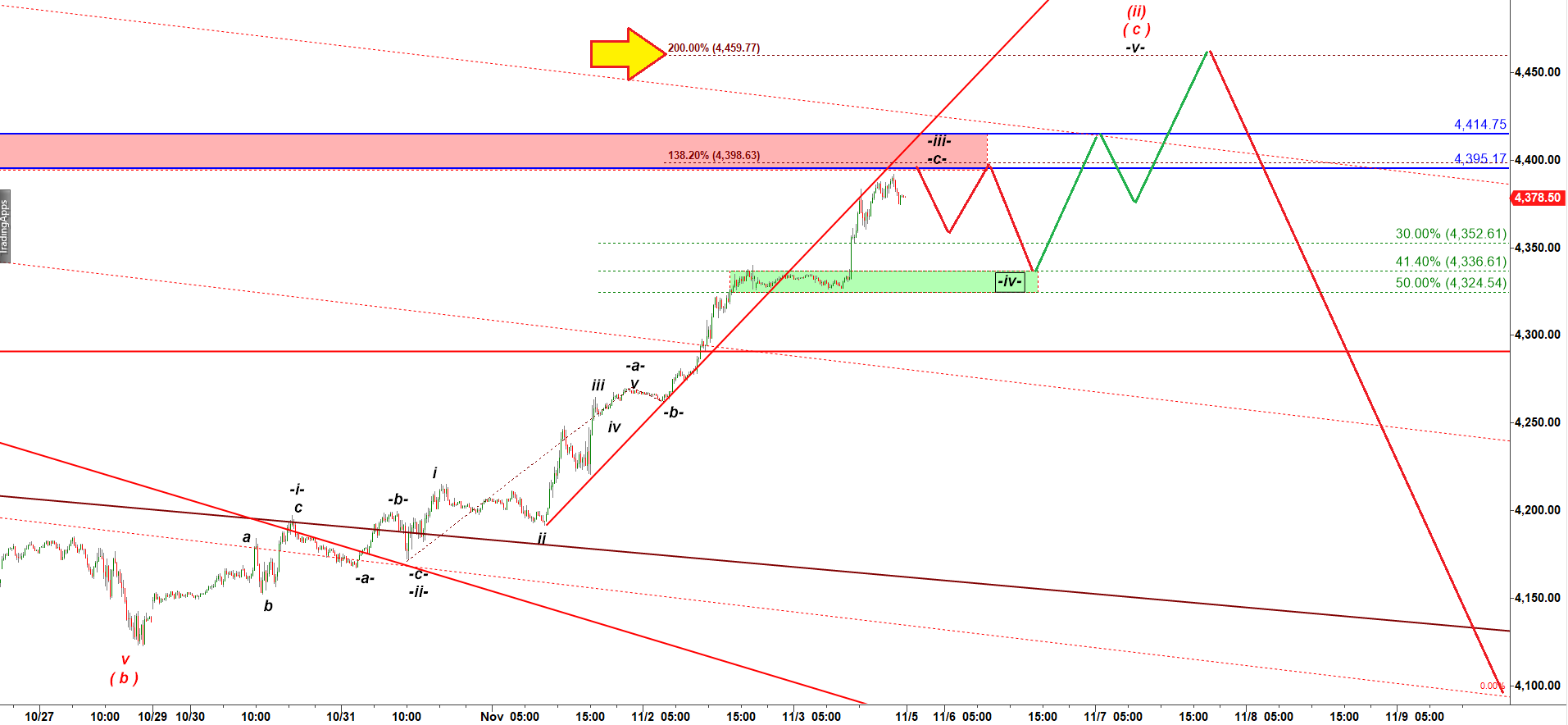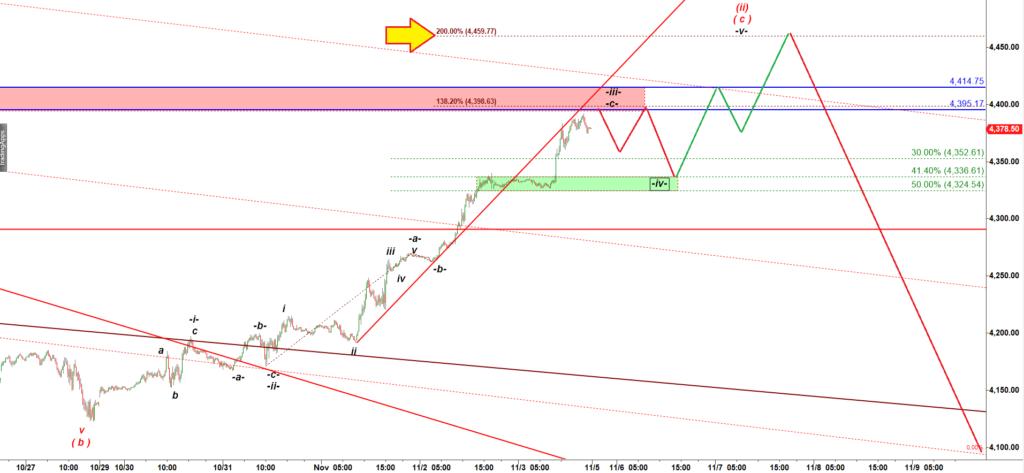 In conclusion:
if bears fail to start a strong decline off the highs made on Friday and instead we get a corrective flat a-b-c pullback consolidation, bulls will be able to make one more push higher to violate the highs made in mid Oct'23.
That final rally would set up a bulls trap and set the stage for a brutal rejection triggering the failed breakout short setup.