$ES #ES #Elliott Wave #trading setup #Inverse Head and Shoulders
Yesterday I noted that if bulls manage to violate the resistance 4,273 my immediate bearish scenario will get invalidated: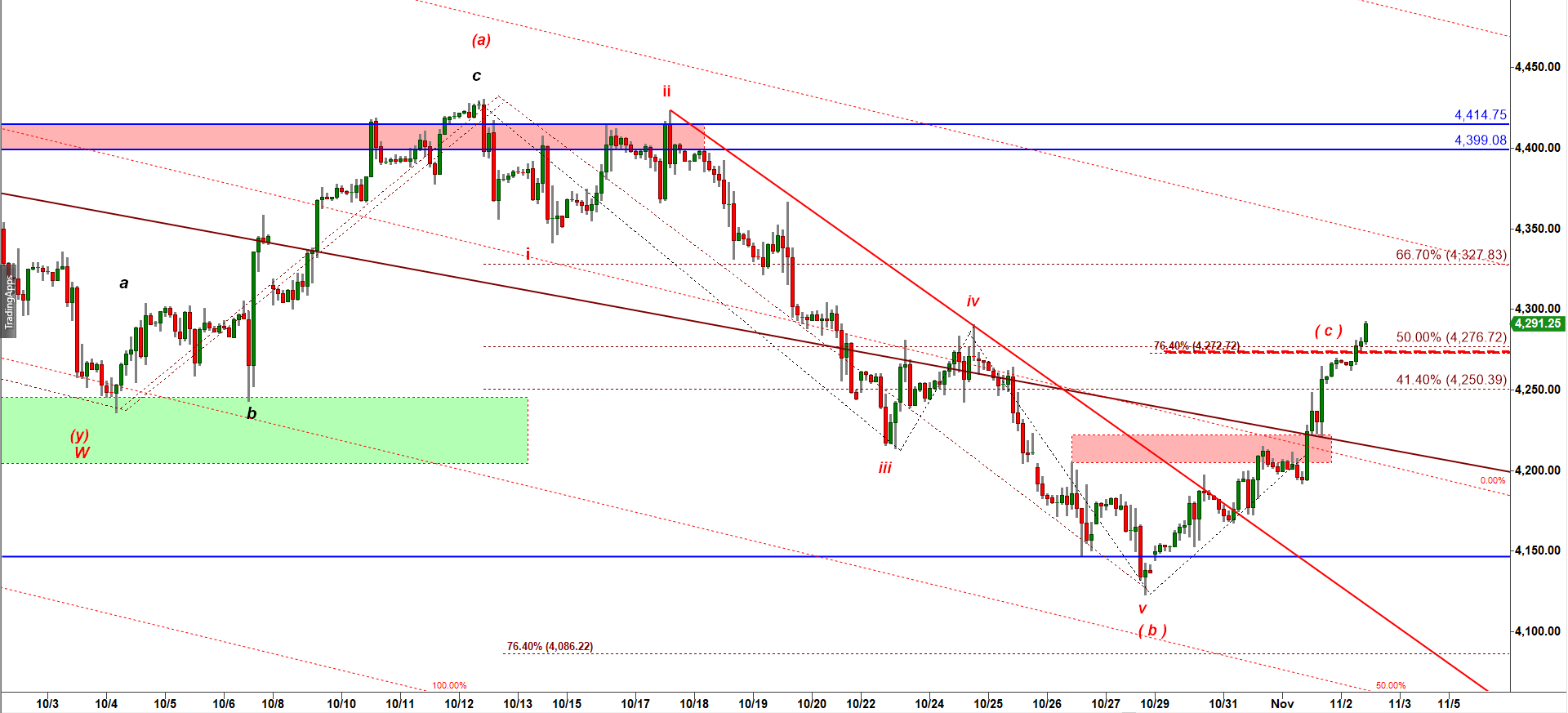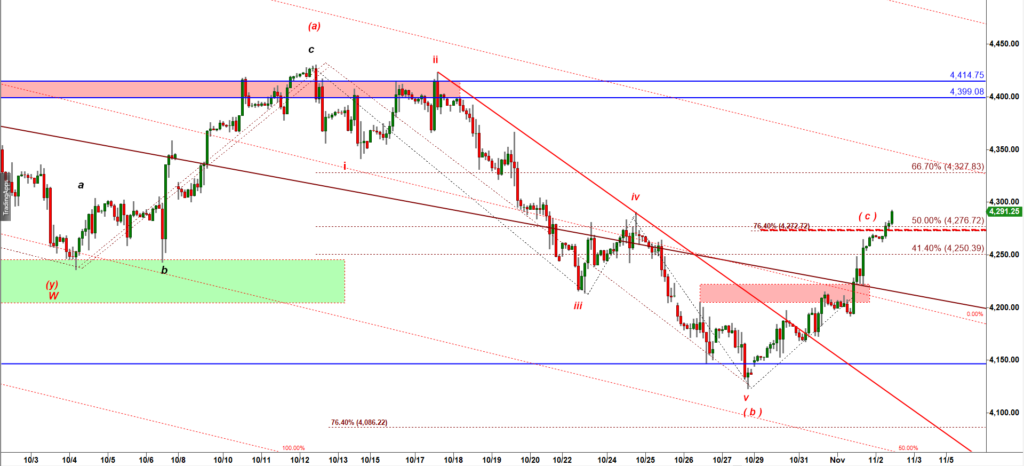 Overnight bulls continued to push higher and they solidly violated the resistance 4,276. That violation killed the immediate bearish scenario that considered that move up as a subwave (c) in a corrective (a)-(b)-(c) up pullback.
The market proved me wrong. From time to time people send me emails saying "you were wrong." No doubt about that. I did not expect that strong rally. Believe me, when you feel bad about my wrong call please be sure I feel x10 worse about myself then you do. So next tome I get proven wrong do not even bother sending me a letter. I will feel horrible without your letter anyway.
Now instead of talking about my hurt feelings about that failure I suggest we talk about the market.
The rule is: "every five wave down structure is followed by a corrective a-b-c up move to re-test the high made by the previous pullback in a micro wave iv up".
That high of a corrective wave iv up (4,290.50 in this case) in 99% of cases becomes a magnet and a strong resistance for the first bounce up off the low made by a completed five wave down move.
That level often becomes a neckline in the Inverse head and shoulders bullish reversal pattern: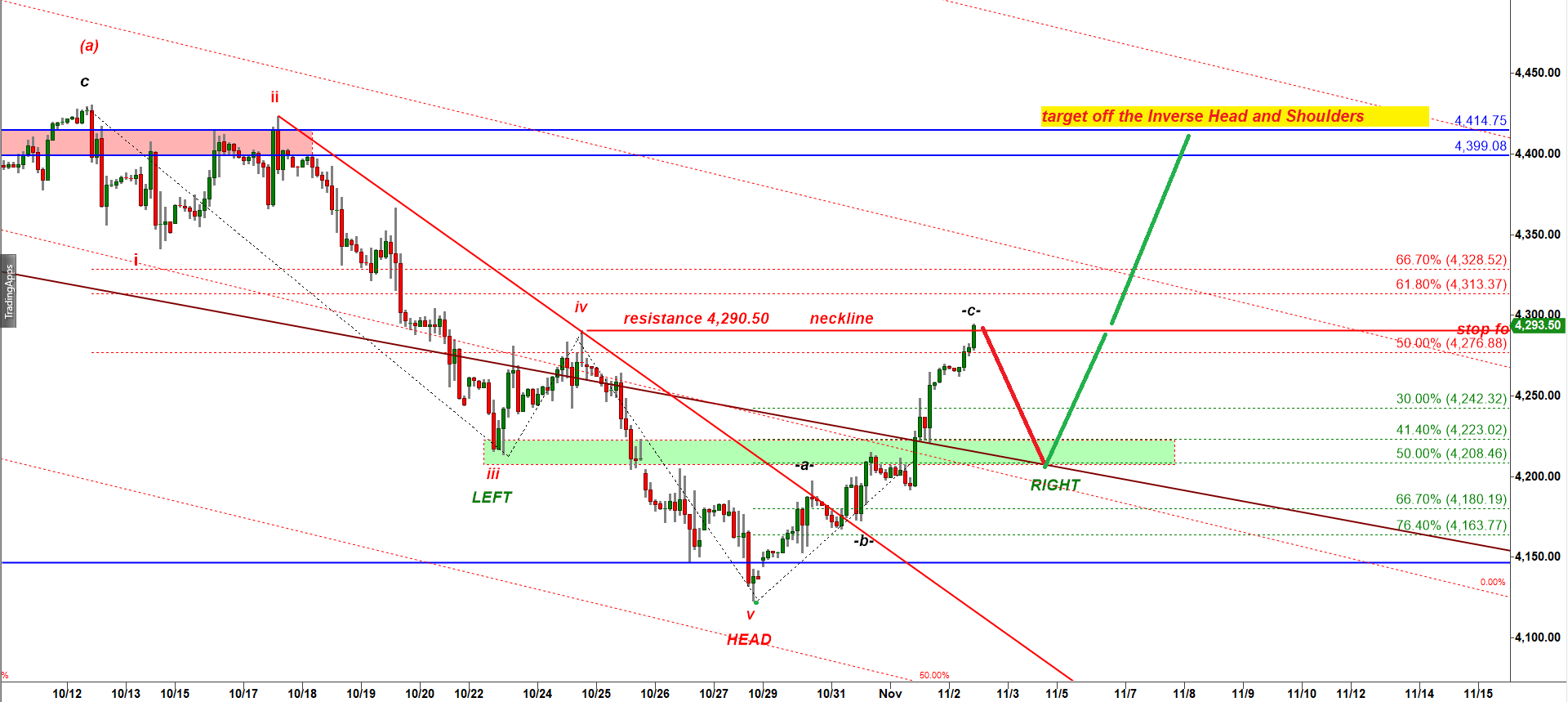 If we get an a-b-c decline down to the Green Demand Zone that would be an attractive long setup.
Break back under 4,290 would trigger a short "failed breakout setup".