$ES #ES #trading setup #Elliott Wave #a-b-c down
In my Sunday weekend macro update we correctly predicted a move down that was supposed to follow the Friday's rally.
The uncertainty we currently face is whether that move down will be an impulsive one to make a new lower low (see the bearish SPX chart).
Or, alternatively, we can get an a-b-c down corrective pullback making a higher low that would complete the Right Shoulder of the bullish reversal Inverse Head and Shoulder pattern (see the bullish SPX chart).
Now I will show you how those two scenarios look like on ES-mini charts.
ES-mini micro bullish scenario:
Before bears start another leg down(see the red section) we can see bulls pushing ES up to fill the open gap down (see the black segment):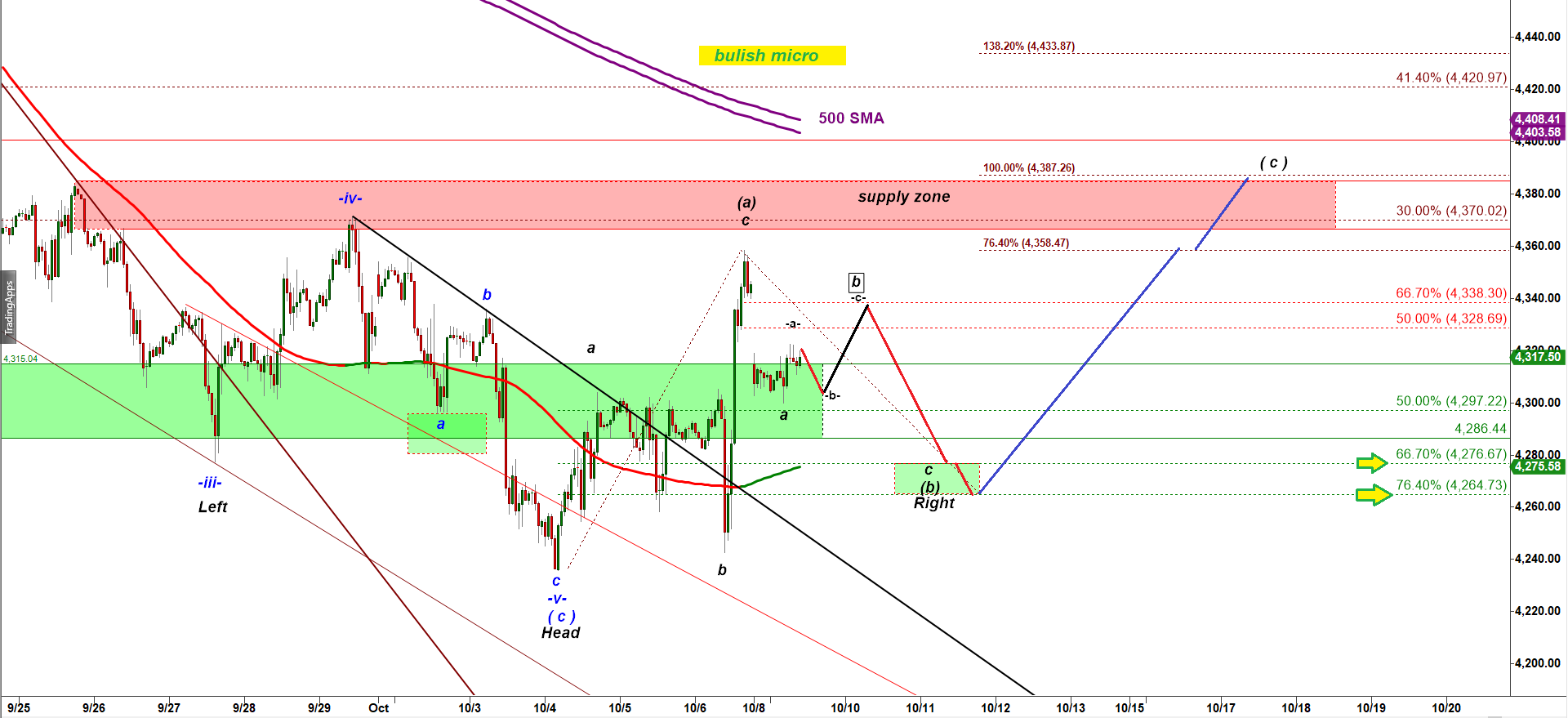 To keep this bullish setup alive bulls have to stop the next red leg down at or near the lower green box.
ES-mini micro bearish scenario:
Under the bearish micro scenario the Friday rally was a subwave -c- that completed a corrective wave -iv- up shaped as a very bearish Running Flat structure: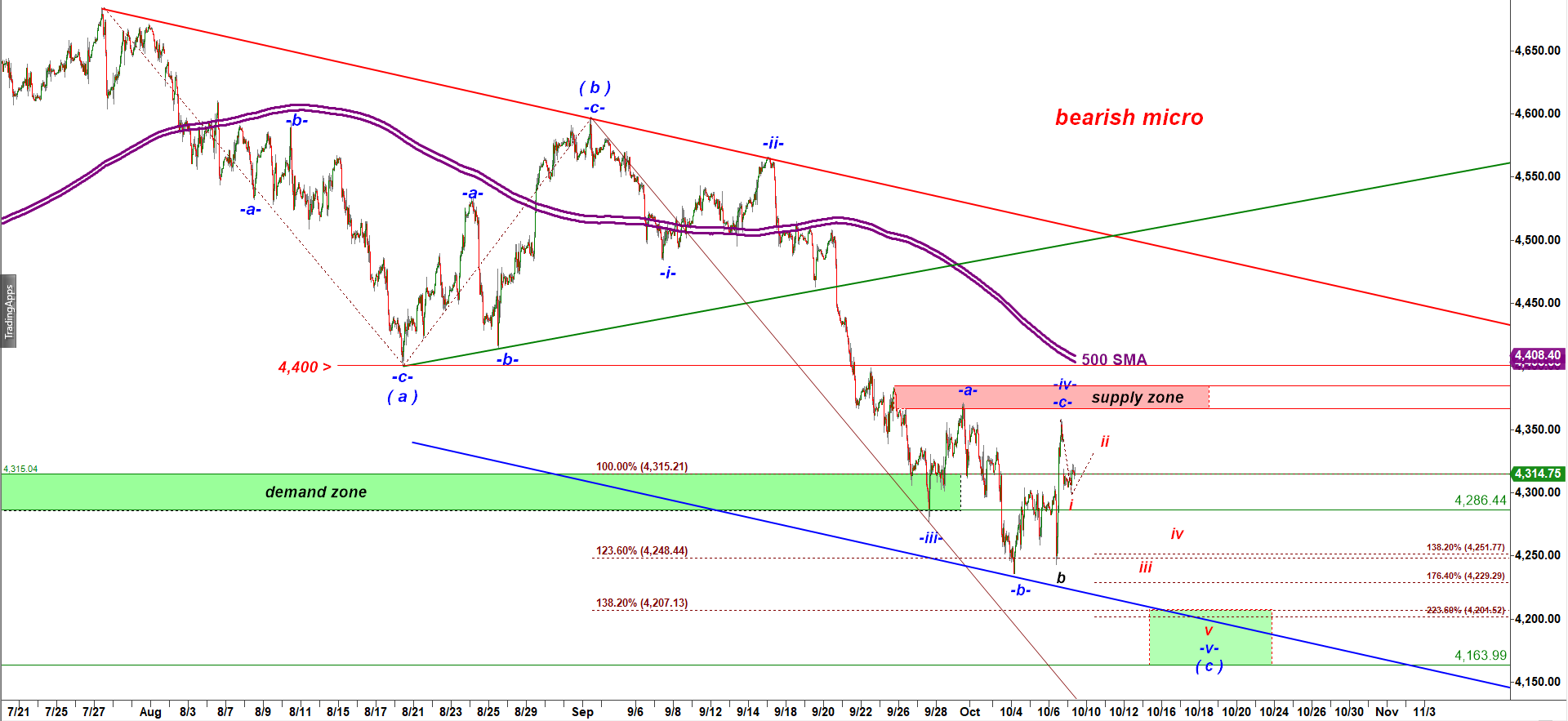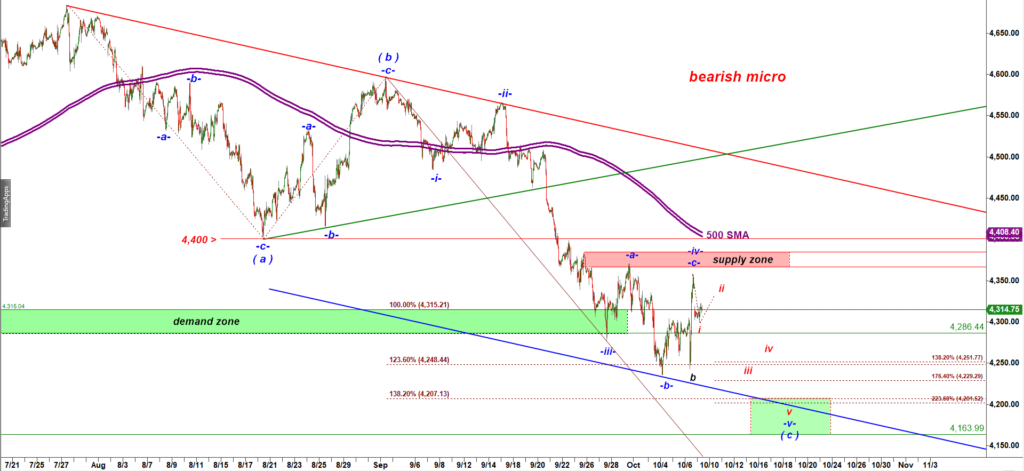 The bearish micro allows bears to produce a move down to a new lower low (4,200 – 4,165).
We can conclude that both alternative scenarios allow bears to make another push lower after a morning bullish pullback that can fill the overnight gap down.