$NQ #NQ #Elliott Wave #trading setup #a-b-c pullback
Bulls did not allow for one more push lower that would perfectly complete the (a)-(b)-(c) down move off the July'23 high.
Bulls are driven by Fear Missing Out because they expect another rally in a wave ( v ) up: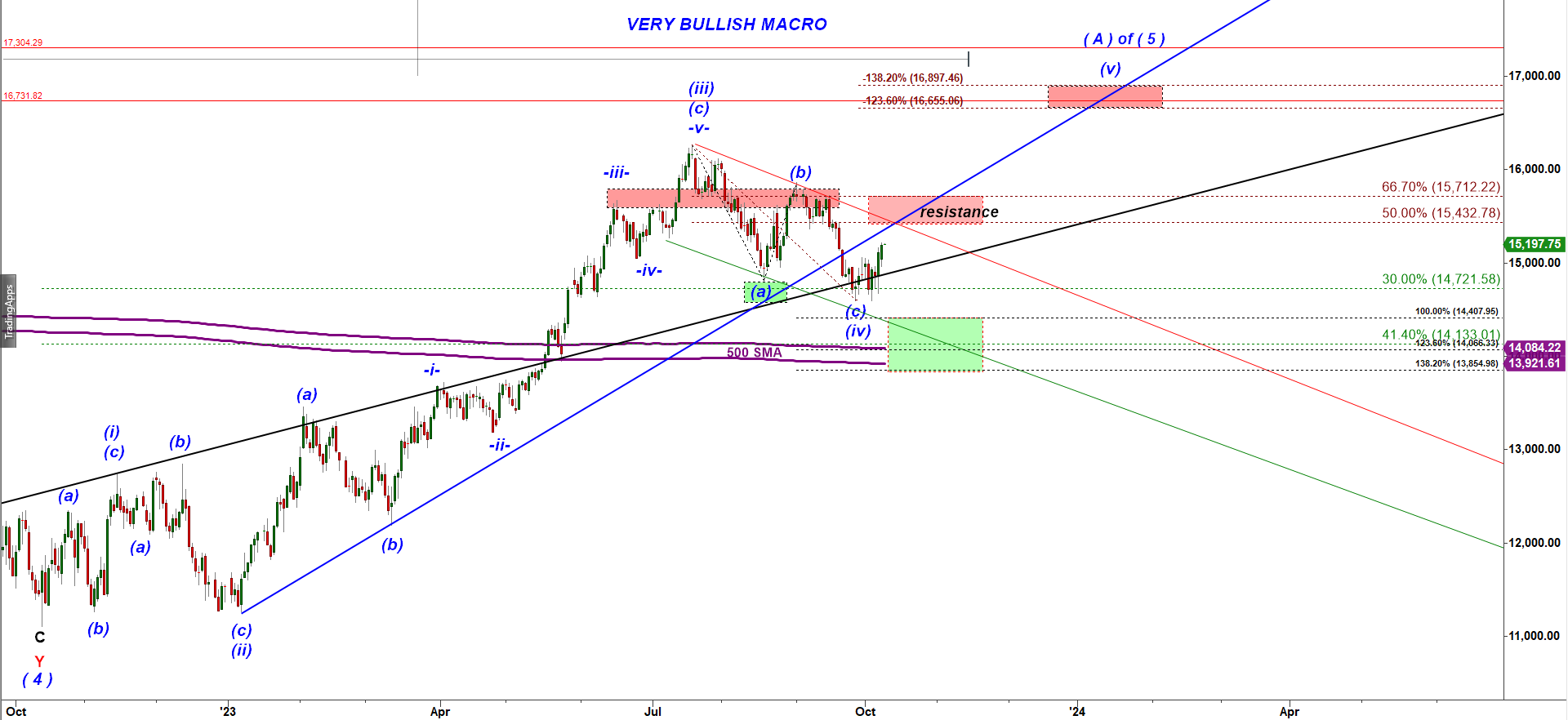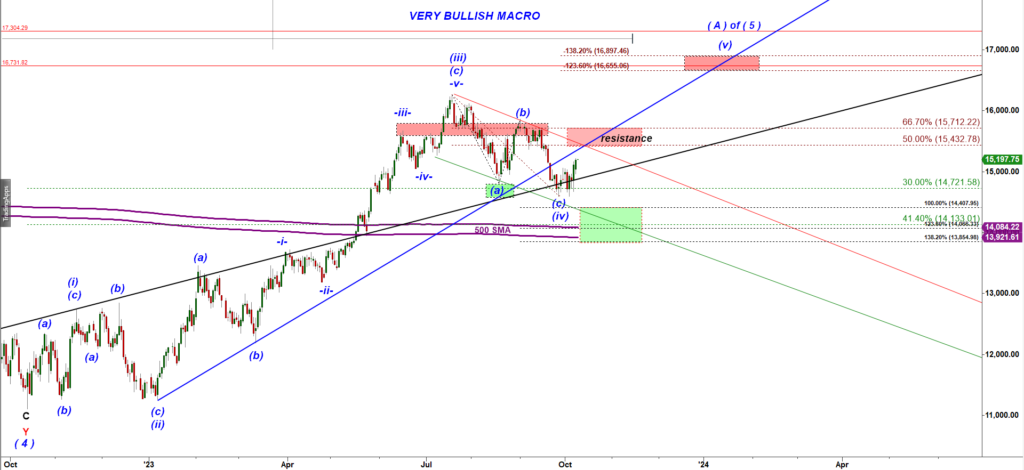 Its possible that wave (iv) down bottomed last week and this push is a start of new (a) up, (b) down, (c) up move in a wave (v) up ultimately targeting the upper red box.
Under the Very Bullish scenario this push up is a micro wave -i- up of a new rally and should be followed by a corrective a-b-c pullback in a micro wave -ii- down making a higher low:
However, even under the bullish scenario I would expect the rally to start from a micro -i- up, -ii- down setup". To get a long setup I need a corrective -a-b-c- move down retracing 50% – 76.4% of the first -a-b-c- move up.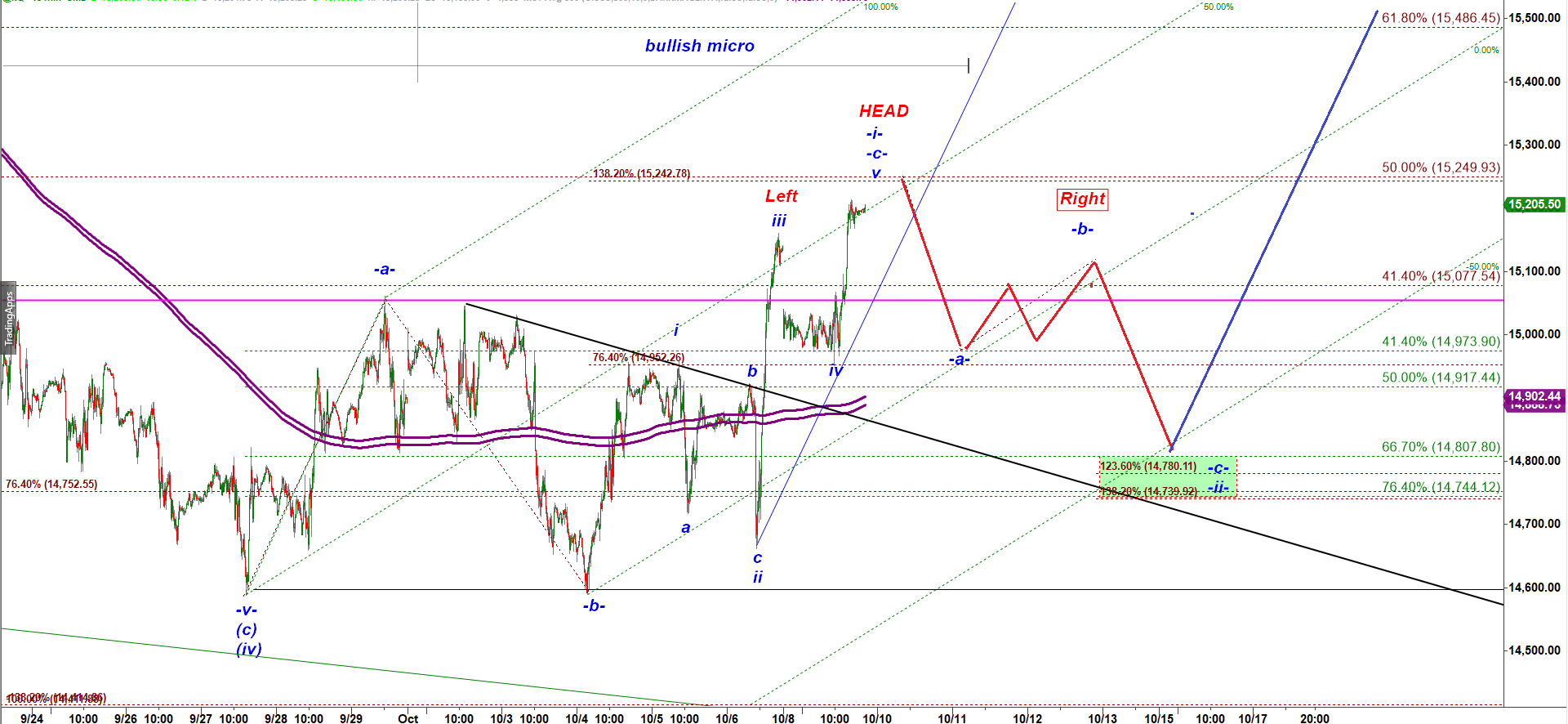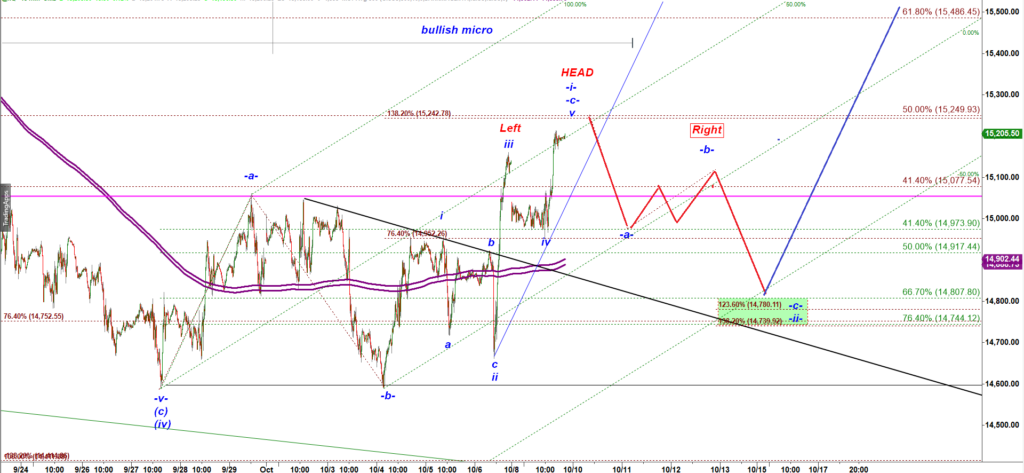 Now let's discuss a couple of alternative bearish scenarios.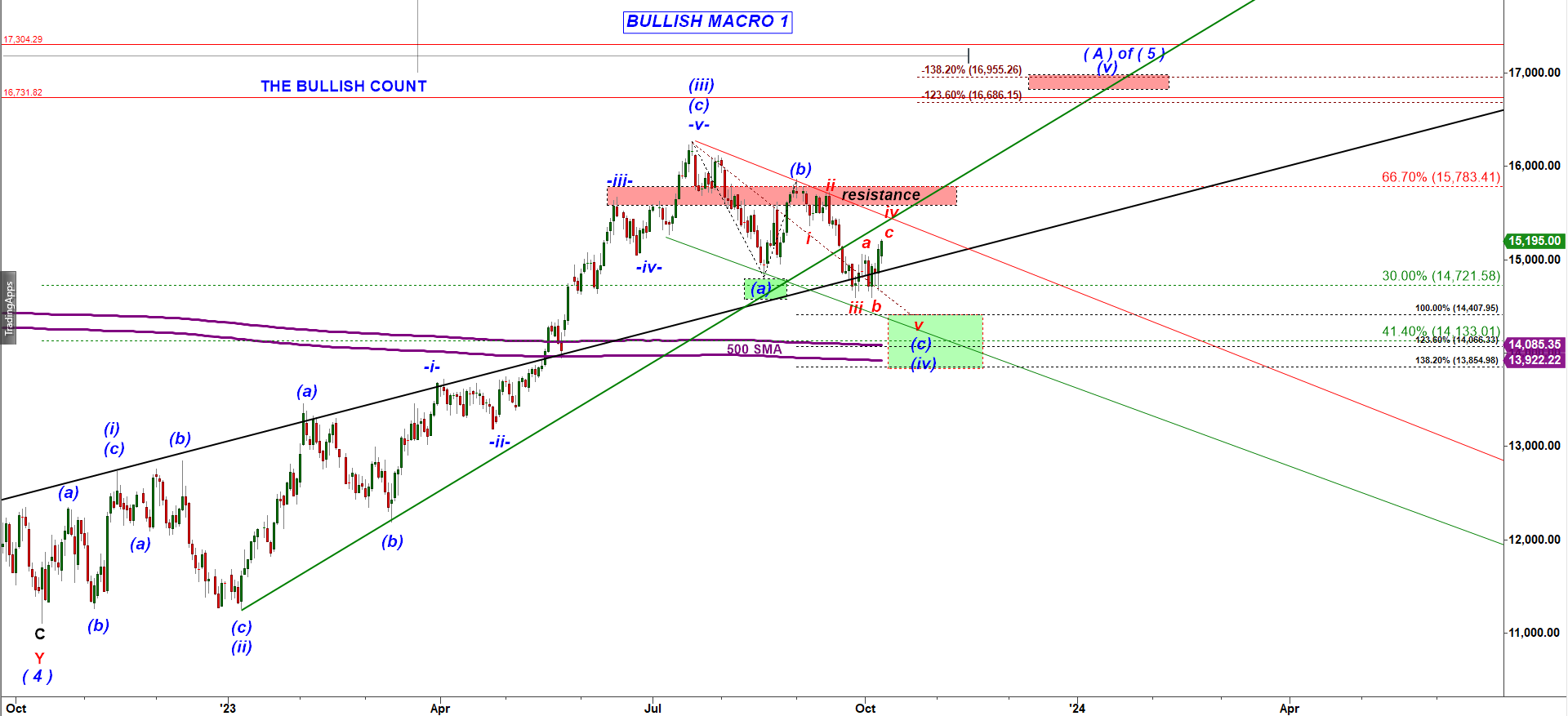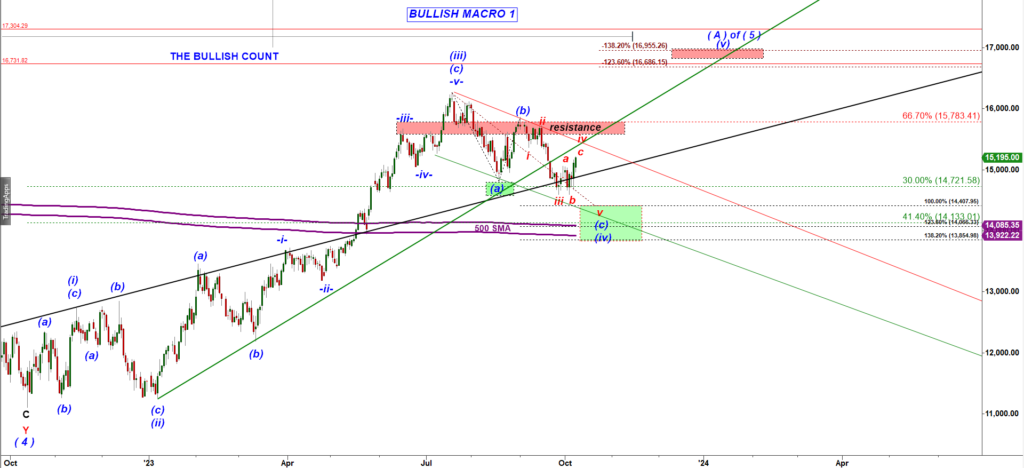 That rally can very well be a subwave c of a micro corrective wave iv up to be followed by another push lower in a micro wave v down targeting the Green Target box. Even after such a drop the macro bullish scenario will survive.
This is how that scenario looks like on a micro 15 min chart: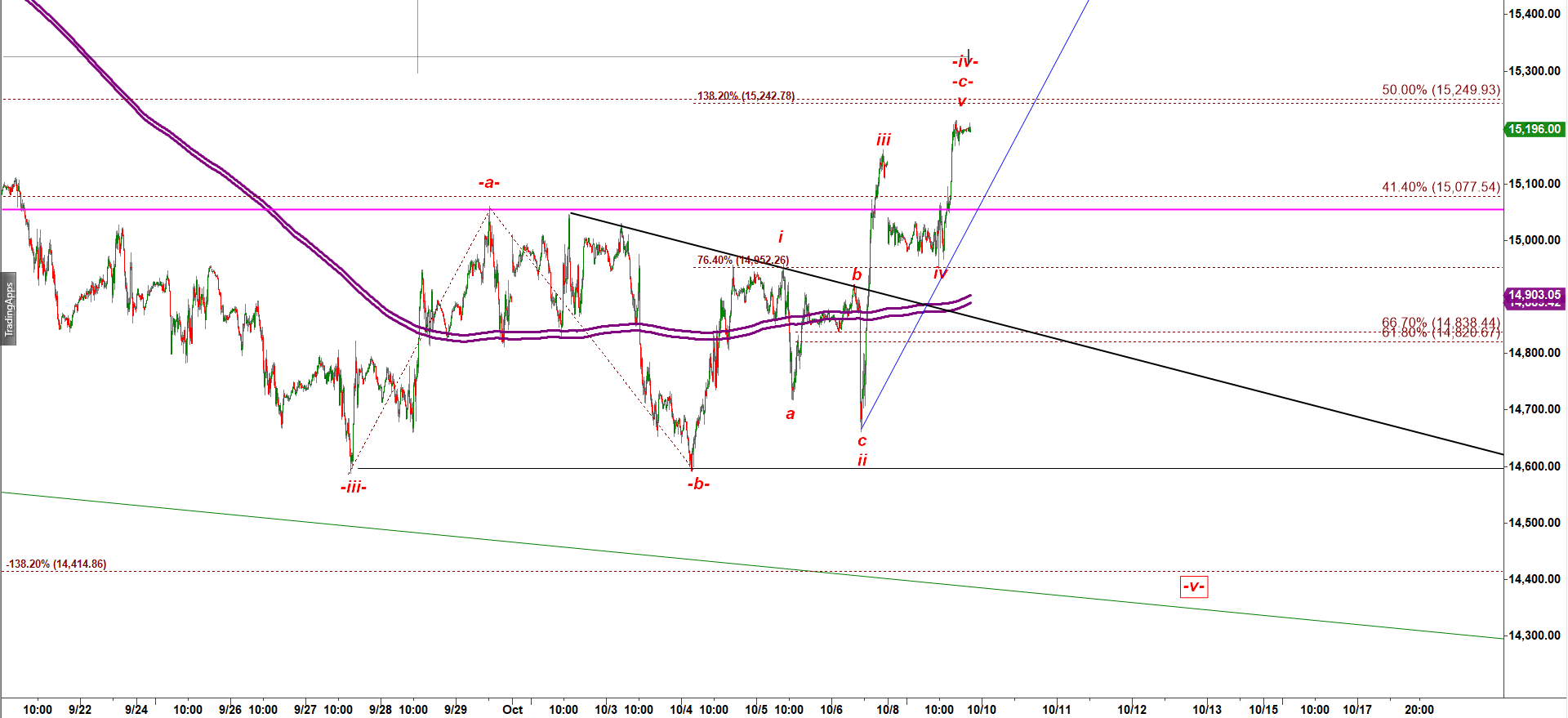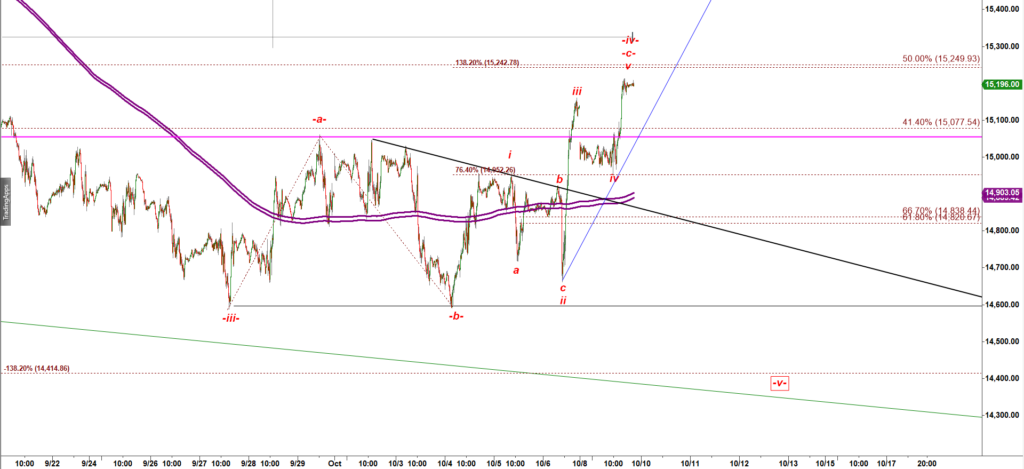 The Macro Bearish scenario: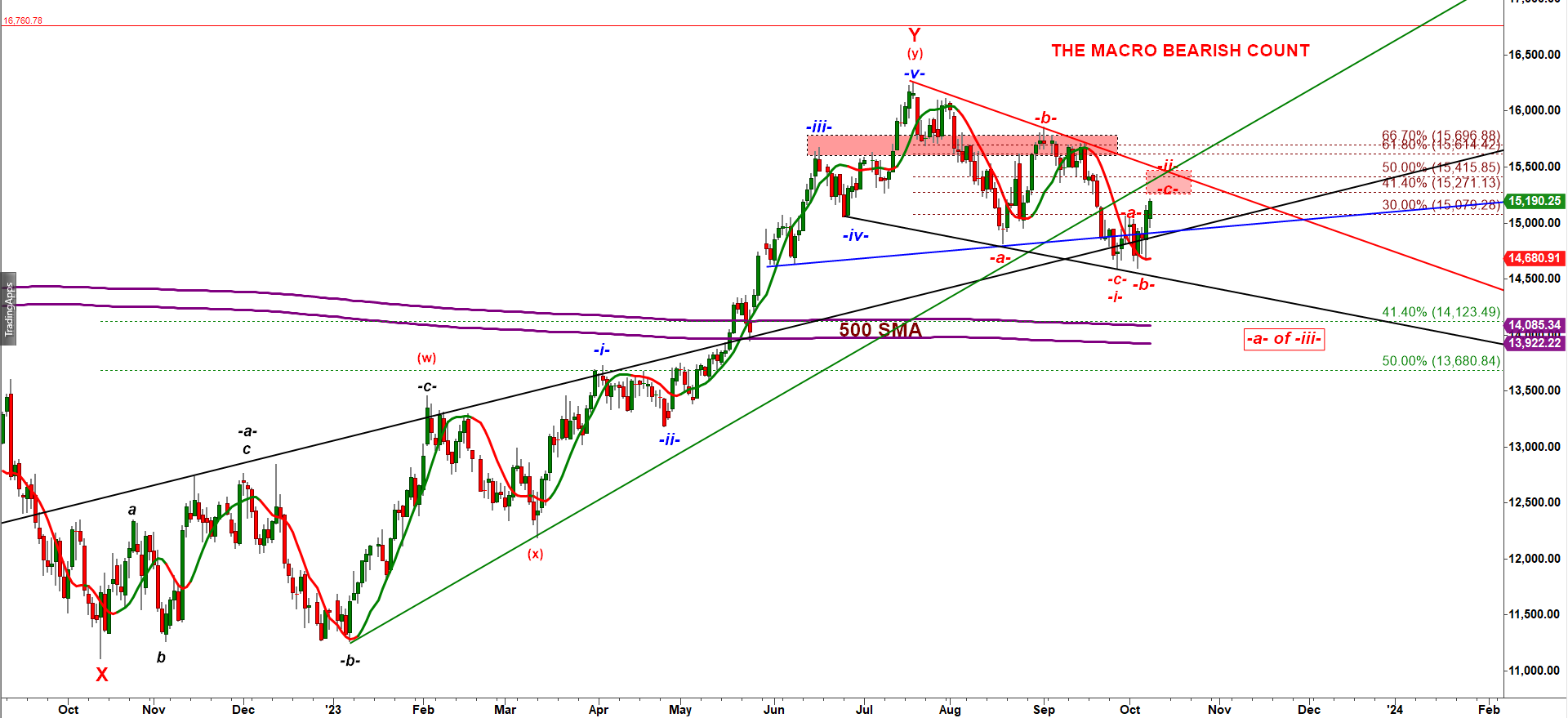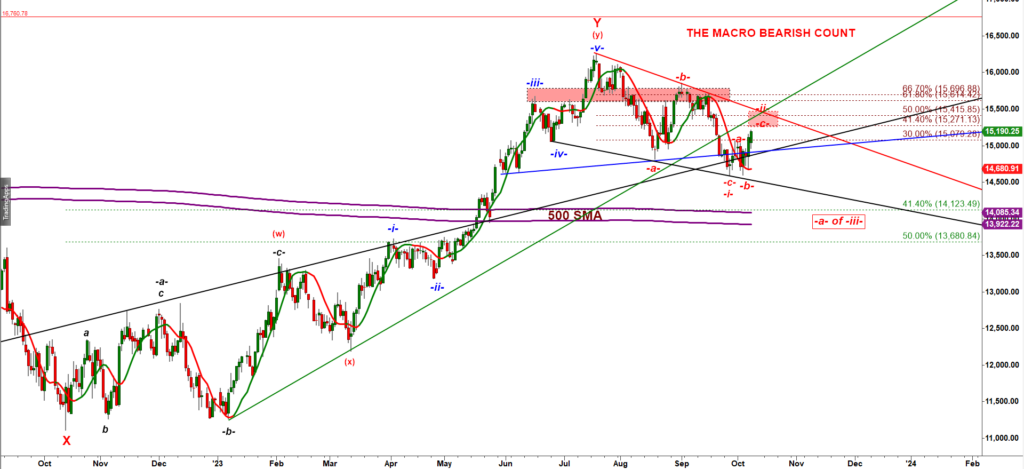 This -a-b-c- move up could be a corrective wave -ii- or B up to be followed by an impulsive five wave down structure targeting 14,000 (the 500 SMA shown on the chart above in brown color).
This is how that wave count looks like on a 15 min chart: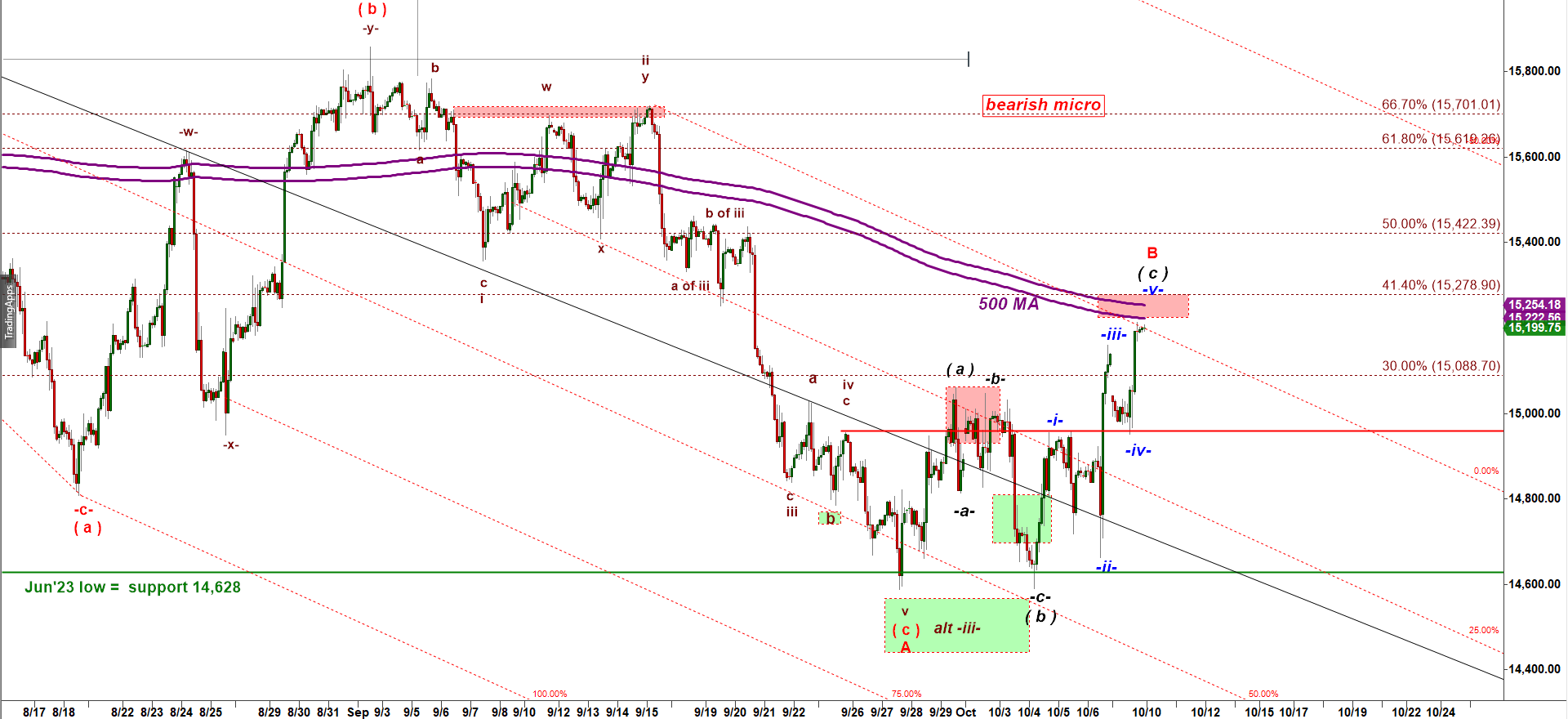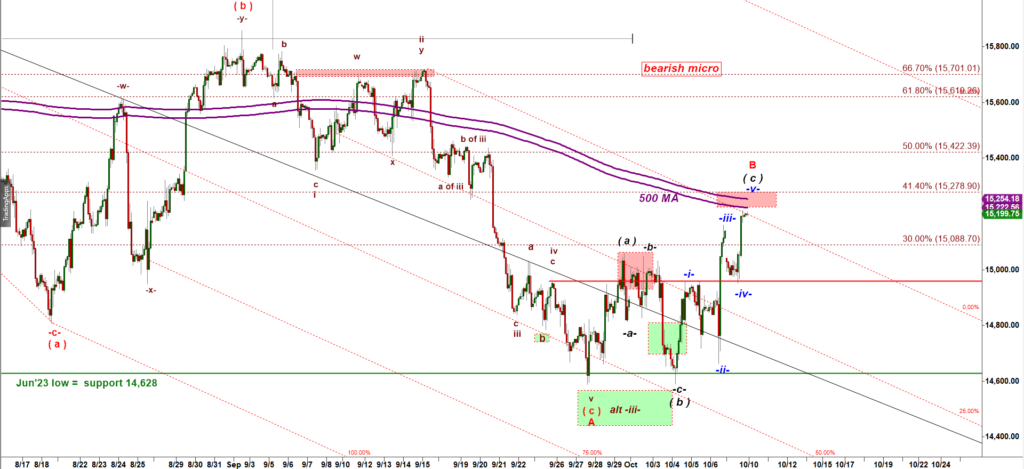 In conclusion:
I have three different paths but each of them argues for upcoming move down.