$ES $NQ #Running Flat #Very Bearish Scenario
Perm bears are focused on the same very bearish scenario in $ES and $NQ.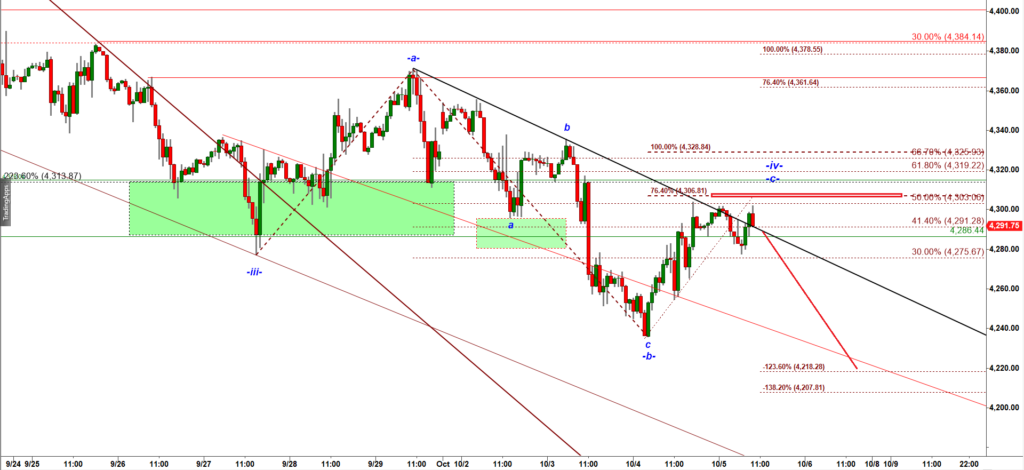 As long a bears hold ES under the key resistance 4,306.80 they keep alive a very bearish scenario where this weak rally completes a corrective -a- up, -b- down. -c- up structure of wave -iv- up.
Note that so far thi srally could not break over the 76.4% ext of the subwave -a- up = 4,307.
In cases of Running Flat structures the subwave -c up stops at 50% retracement of the subwave -b- down = 4,303. This is where the one day rally in ES-mini stopped!
If bulls fail to break over 4,307 we can expect another large a-b-c down move that would test 4,200.
NQ has a similar scenario where the Wednesday rally was a subwave -c- up in a corrective structure: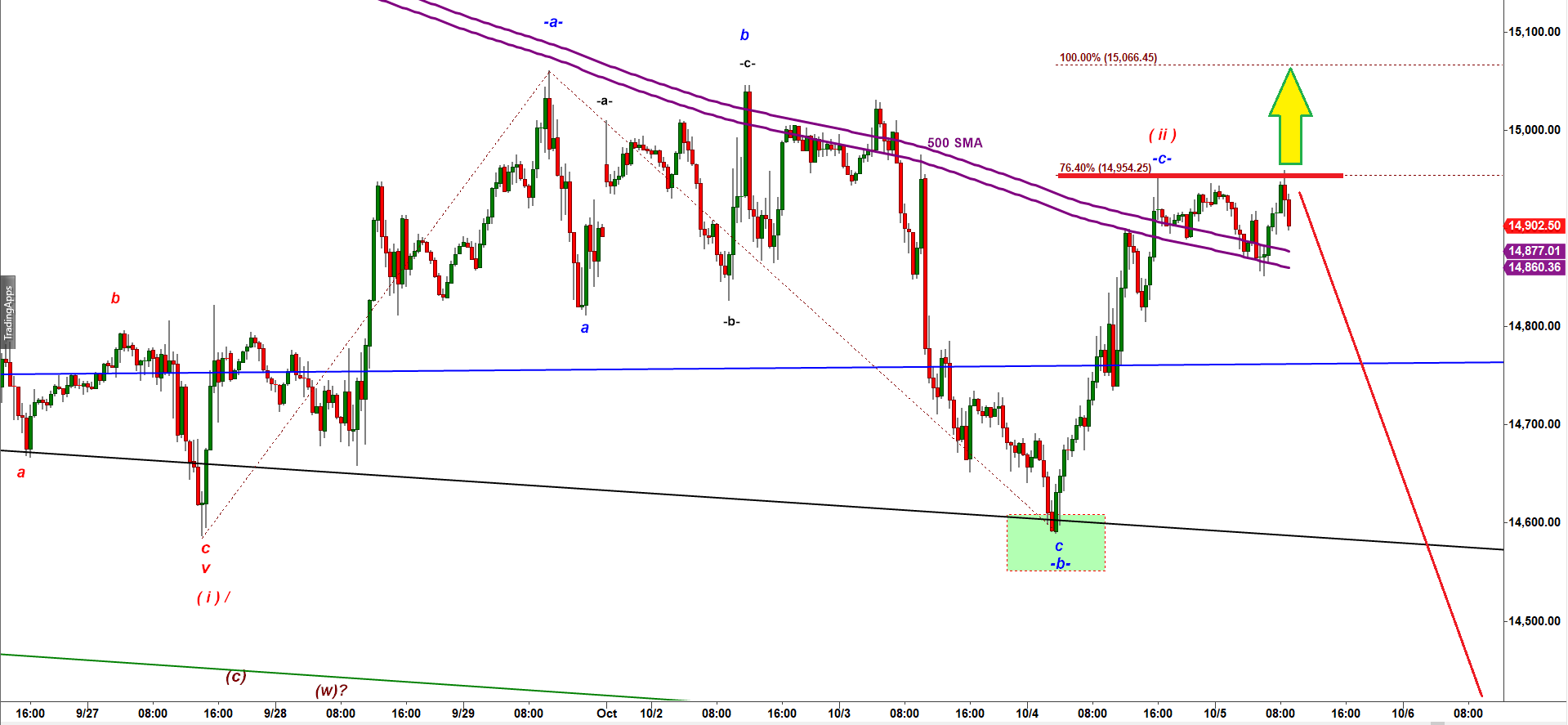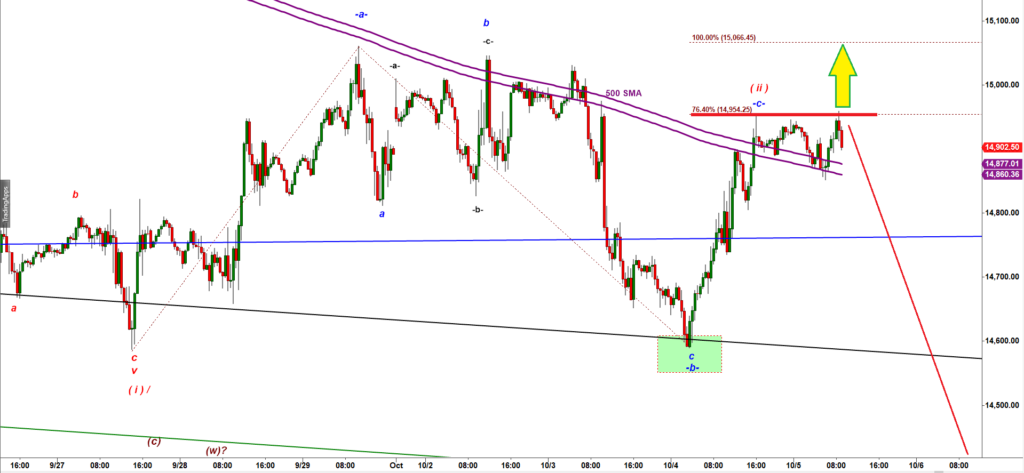 So far bulls have been unable to break over the key resistance at 76.4% ext = 14,955.
As long as bears hold NQ under 14,955 they keep alive a very bearish setup for a strong move down to new lower lows.
In contrast, break over 14,910 in NQ and break over 4,307 in ES would invalidate that Very bearish scenario and will most likely be followed by acceleration of the rally.