$ES #ES-mini #trading setup #Elliott Wave #trading strategy
"In ideal case this move down should extend down to 4,405 or slightly under 4,400 to run numerous protective stops."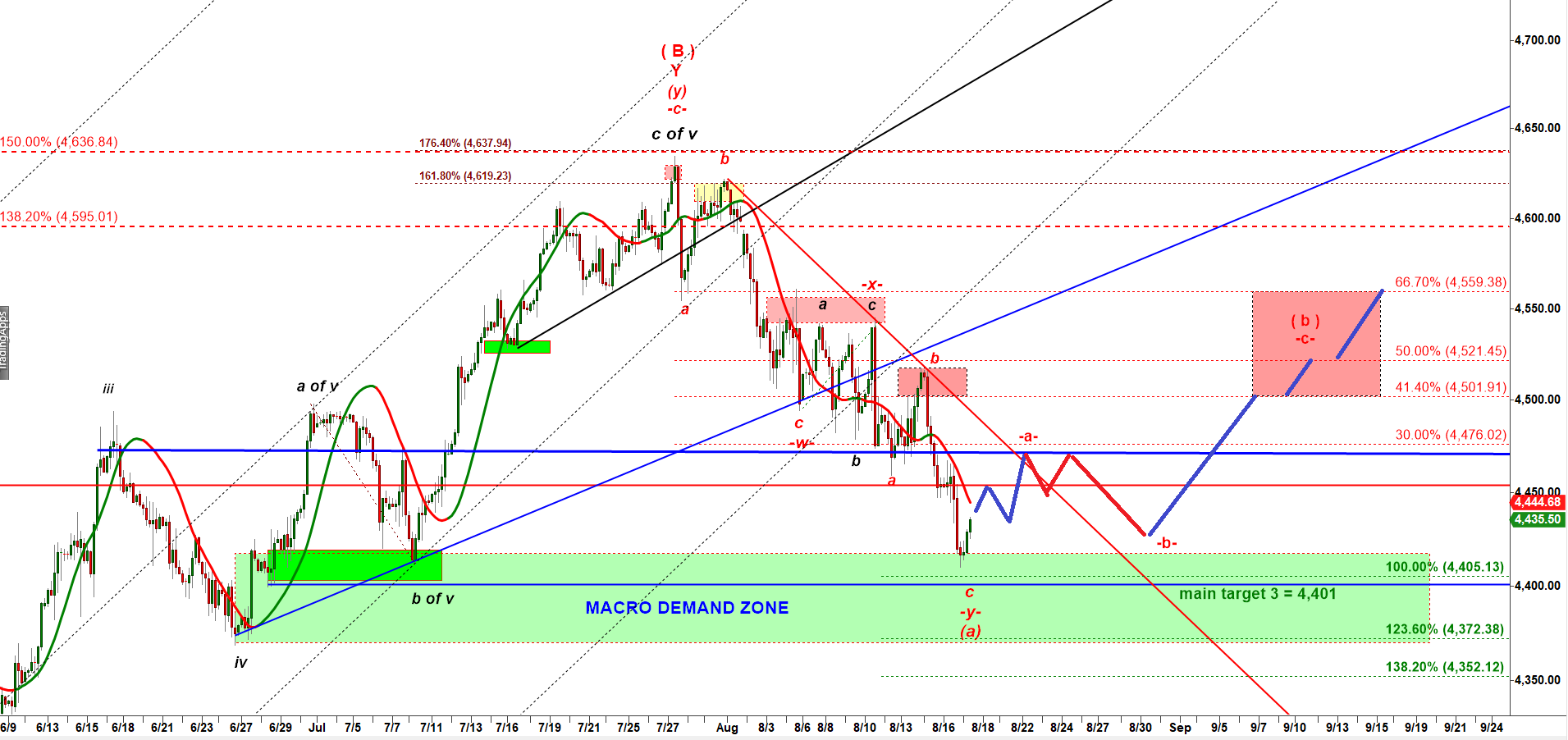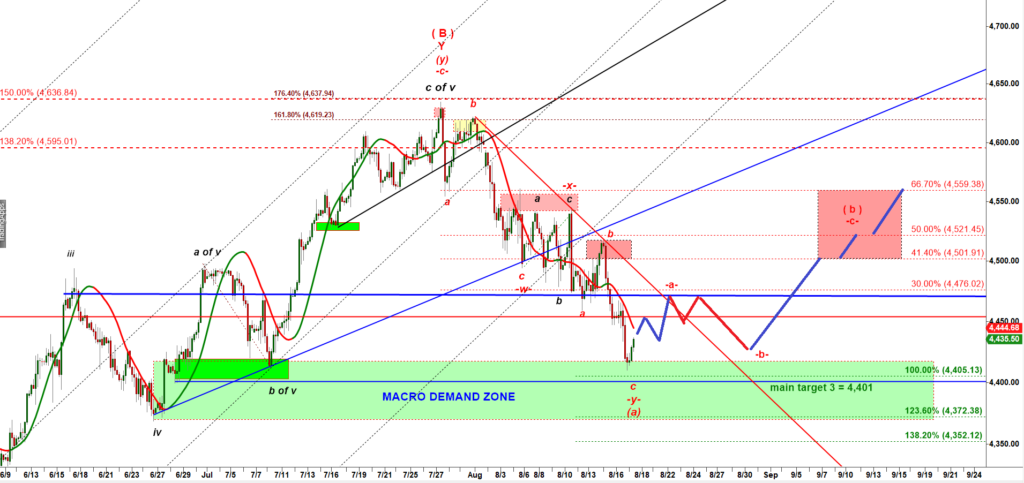 So far ES-mini dropped down to 4,109.50 yesterday after close. At this point we can not confidently say if ES has bottomed or it can drop one more time to 4,400 or a bit lower.
Such an acceleration down after a prolonged decline is exactly how a corrective (w)-(x)-(y) down structure normally concludes: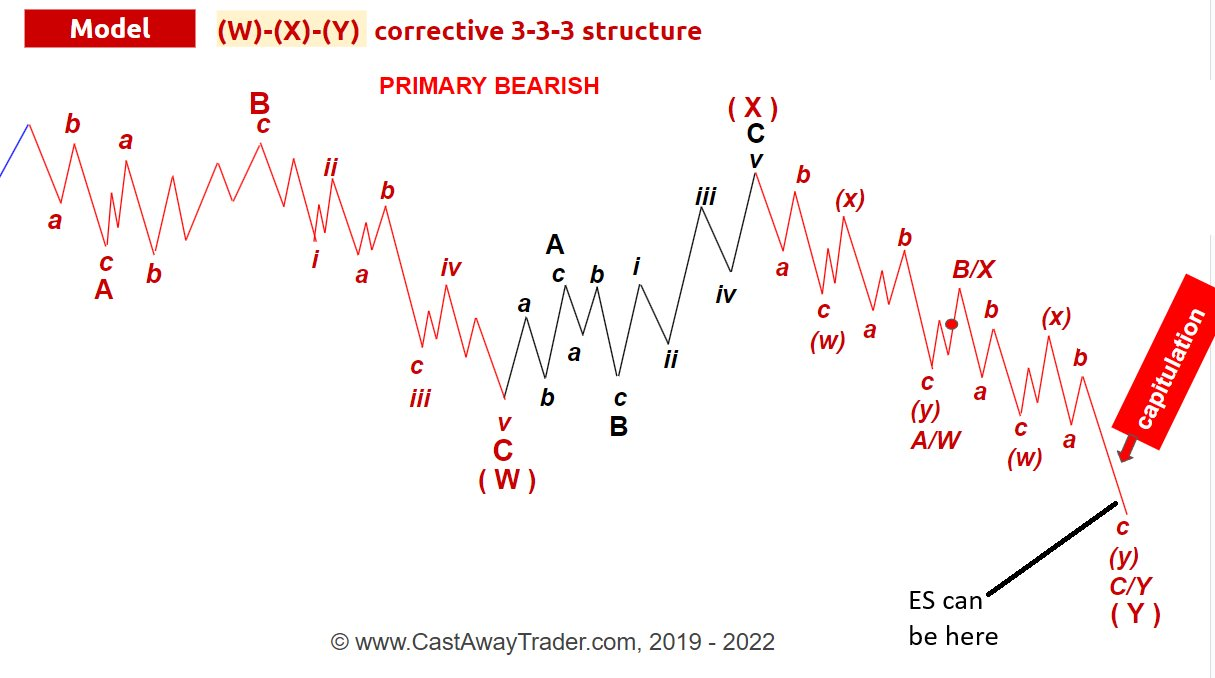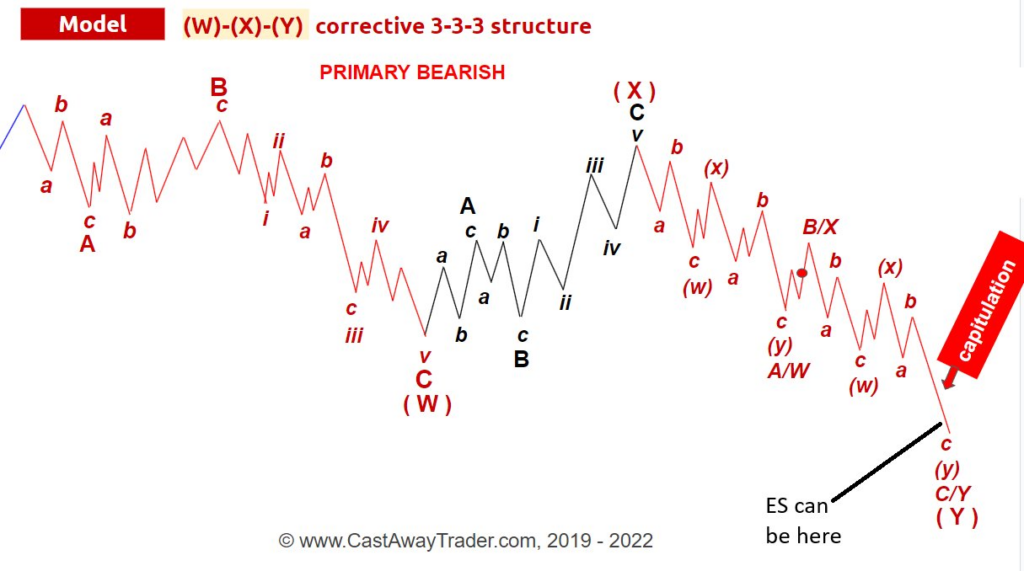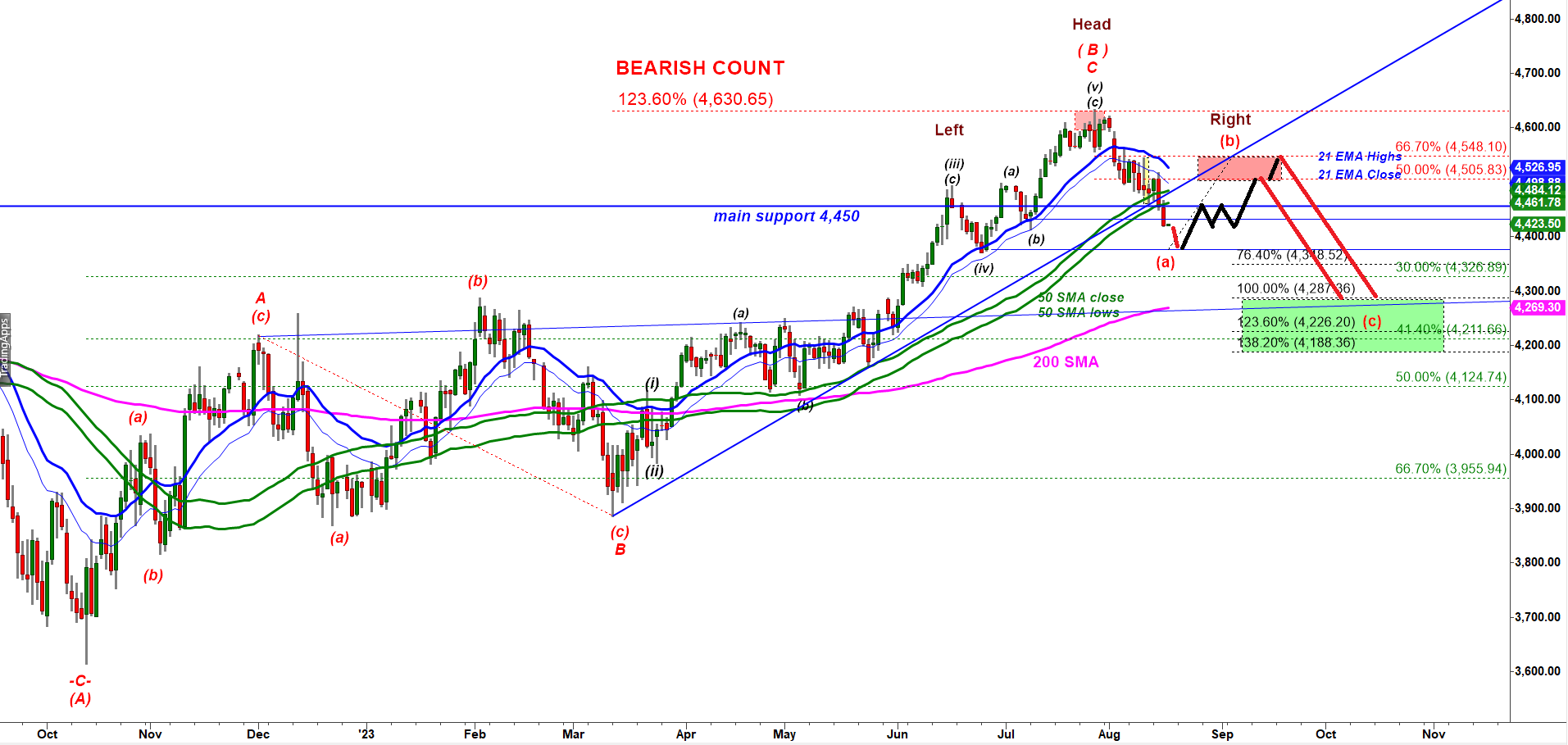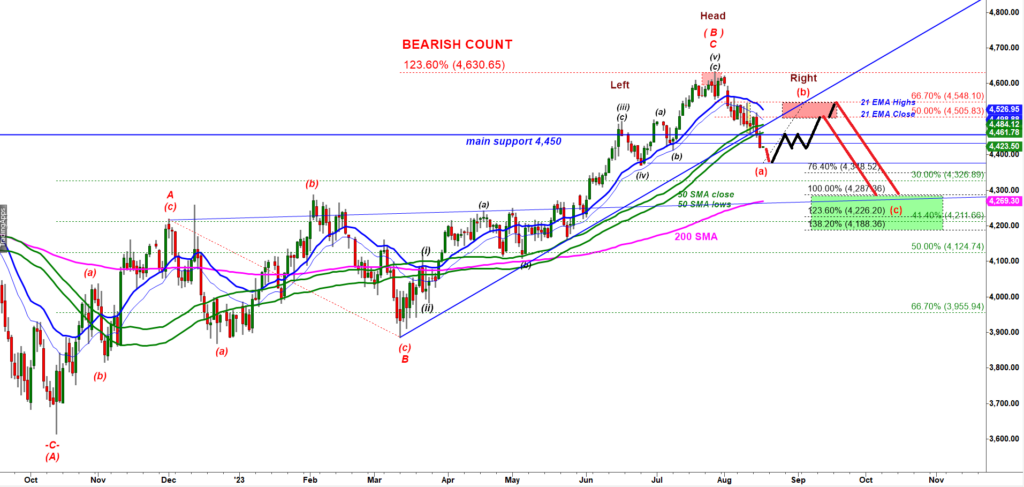 Upon completion of that wave (a) down I expect ES to produce a large -a-b-c- move up in a wave (b) up, a bounce making a lower high. That -a-b-c- move up can hit resistance at the Red Target box formed by 50% and 66.7% retracements of that decline.
Note that such a bounce would draw the Red Shoulder of the textbook Head and Shoulders bearish reversal structure.
If bulls manage to push ES over 4,550 chances are we deal not with a corrective subwave (b) up but rather a new leg up in a wave (v) up and that means we will see new higher highs of the year. Let's get to the Red Box and then we will look at the structure of the move up and discuss whether it looks like a corrective bounce or a start of a new rally targeting higher highs.
Again we are not guaranteed from one more push lower to violate 4,400 psychological level of support. But either we get a lower low or not I think the next big move should be up.