$ES #ES-mini #trading setup
Yesterday I posted the bearish scenario: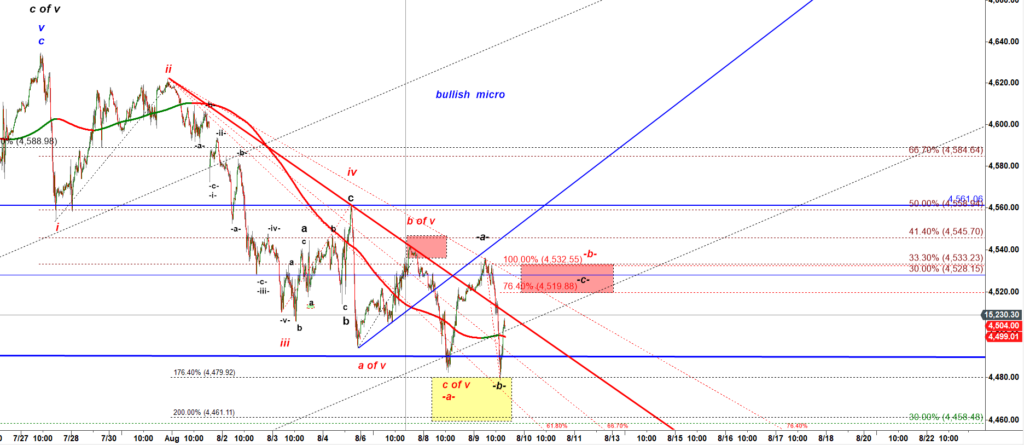 Today algos played the same tricky Expanded Flat structure we discussed yesterday with respect to NQ: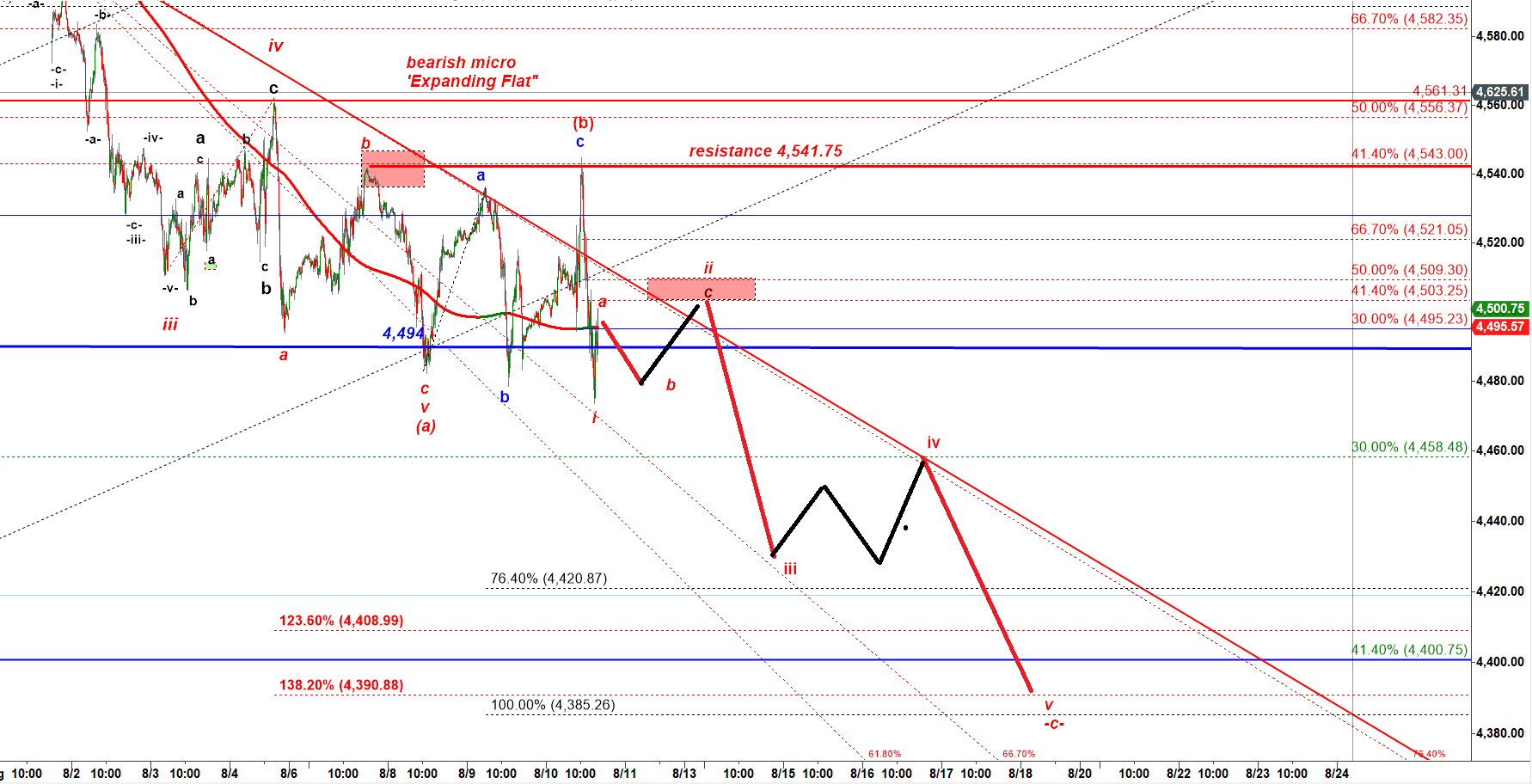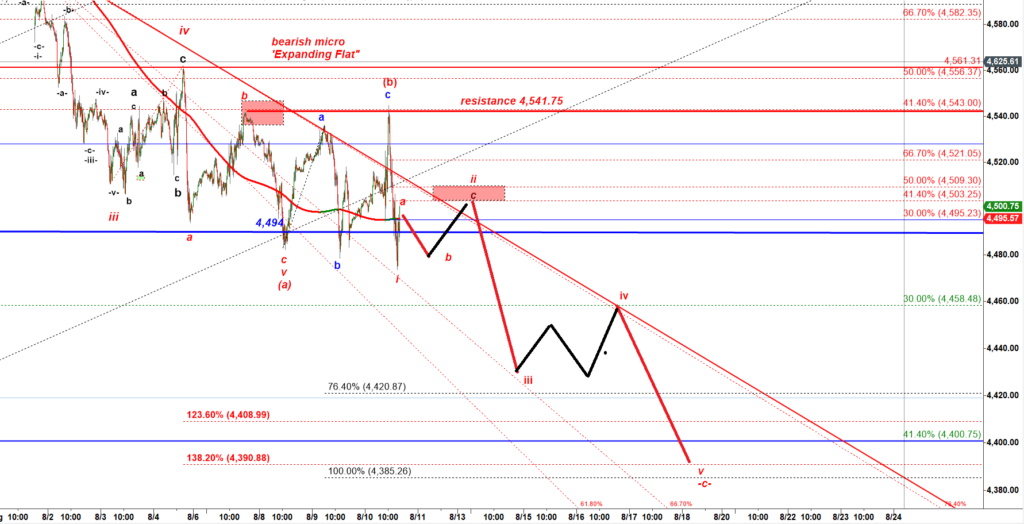 The morning rally was a subwave c up in a corrective consolidation of wave (b) up. Upon completion of a corrective wave (b) up we expect the second leg down in wave (c) down that often is shtructured as a five wave down impulsive move.
If the morning spiky move completed a corrective a-b-c up structure of the wave (b) up then the drop that followed was a micro wave i down.