$NQ #NQ-mini
NQ produced a large -a-b-c- move down off the July high. Ideally it should be followed by a large -a-b-c- up structure retracing from 41.4% to 66.7% of the preceding decline. So far we got a very small pullback.
There are two scenarios for completion of the corrective wave (b) up, an a-b-c- up bounce that would be followed by another strong drop in a wave ( c ) down.
(i) Very Bearish scenario.
A wave (b) up was shaped as the Running Flat structure where the second leg up in a subwave c up is smaller than the first leg up (Tuesday rally was a black subwave a up and Thursday bounce was the black subwave c up):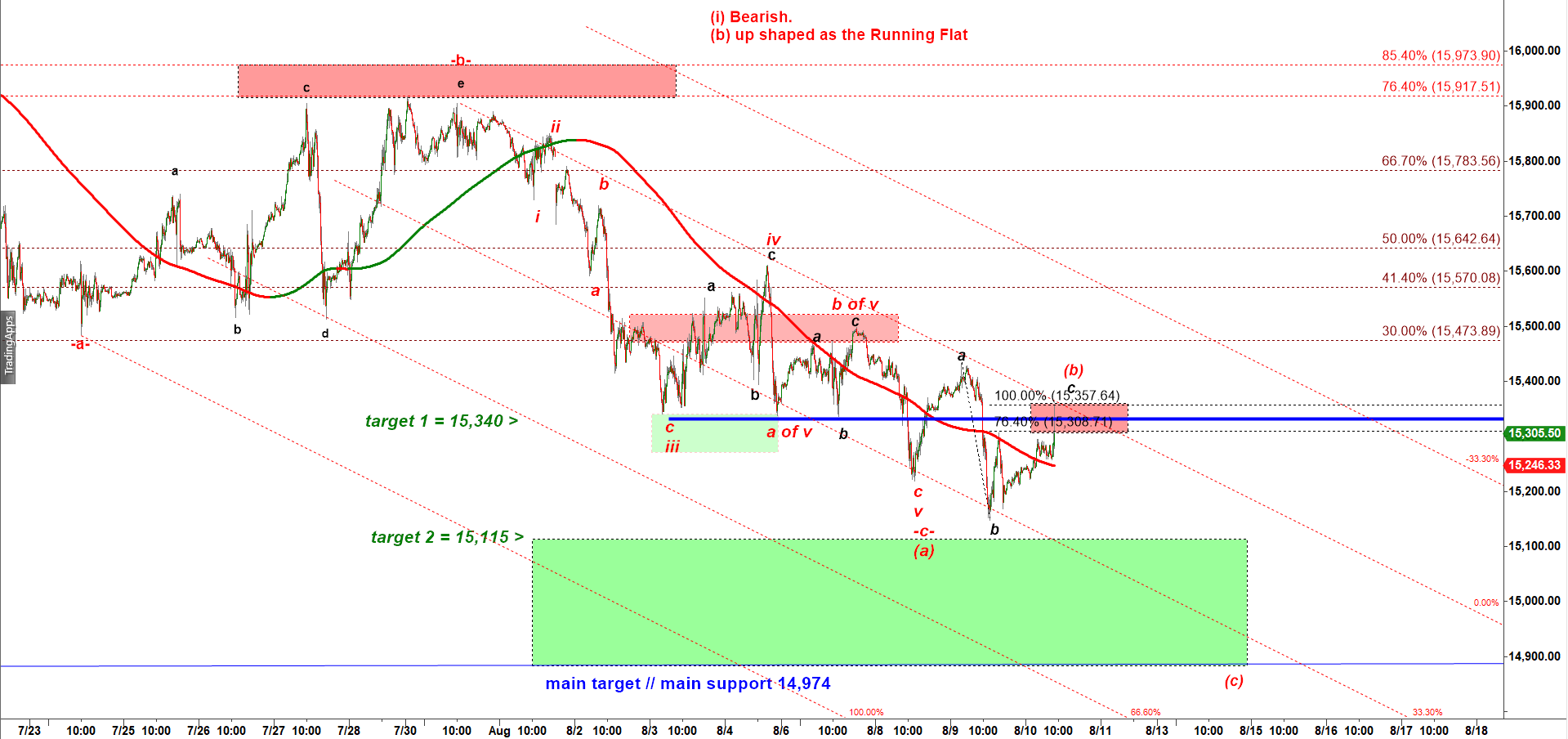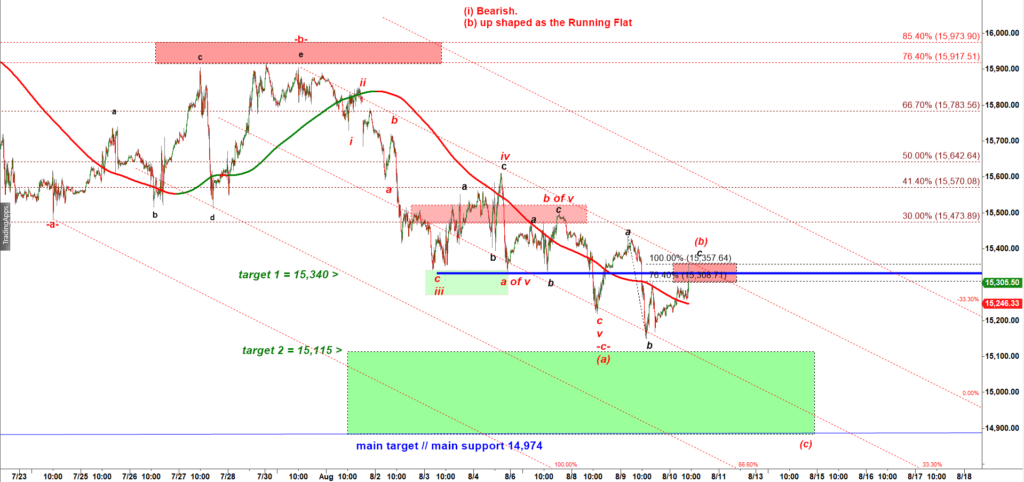 Under that scenario the wave (b) up looks having completed with that micro spike up triggered by the CPI release.
The only flaw of that count is that wave (b) up looks a way too small in comparison to the preceding -a-b-c- decline in a wave (a) down…
Bearish scenario (ii).
A super tricky scenario A wave (b) p is shaped as Expanded Flat structure.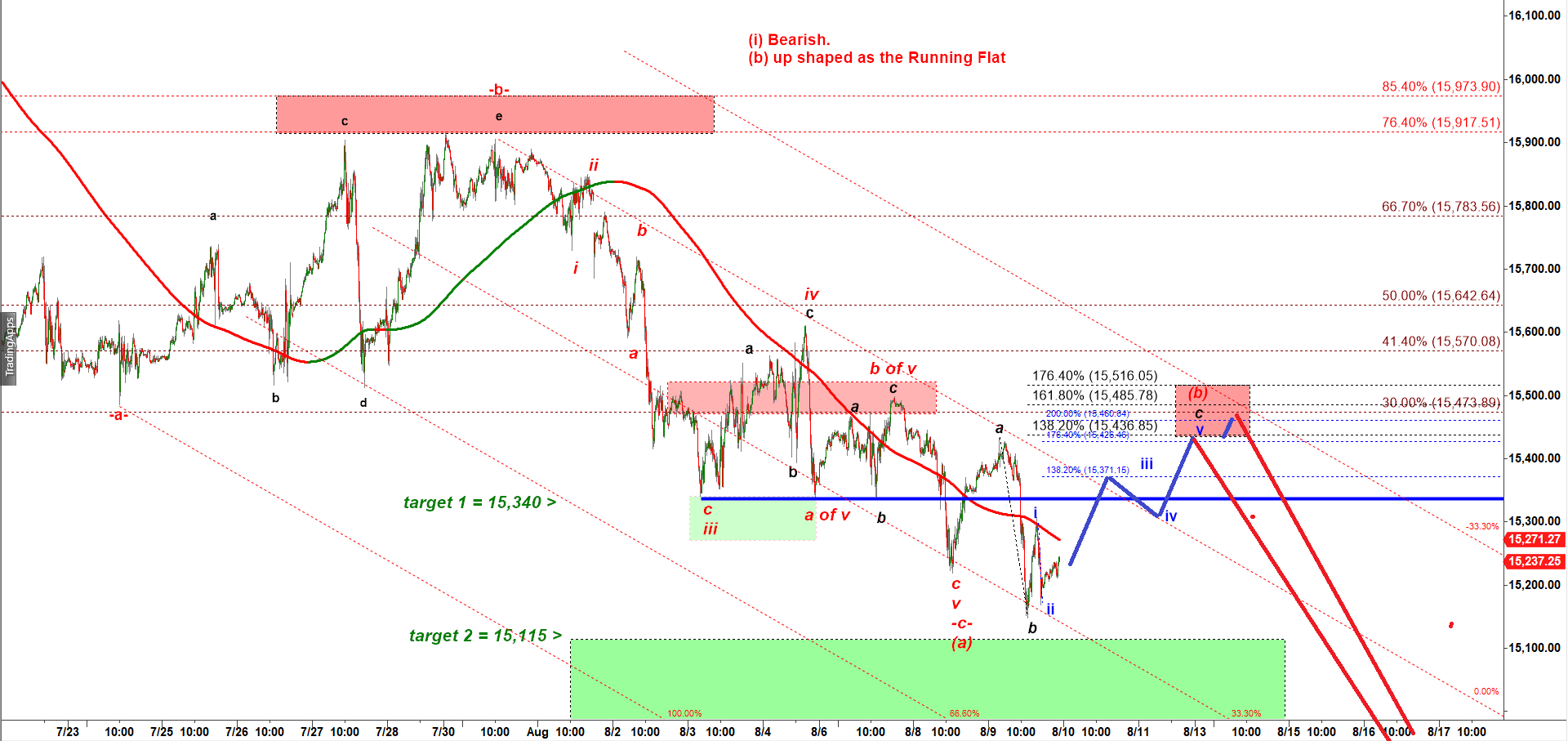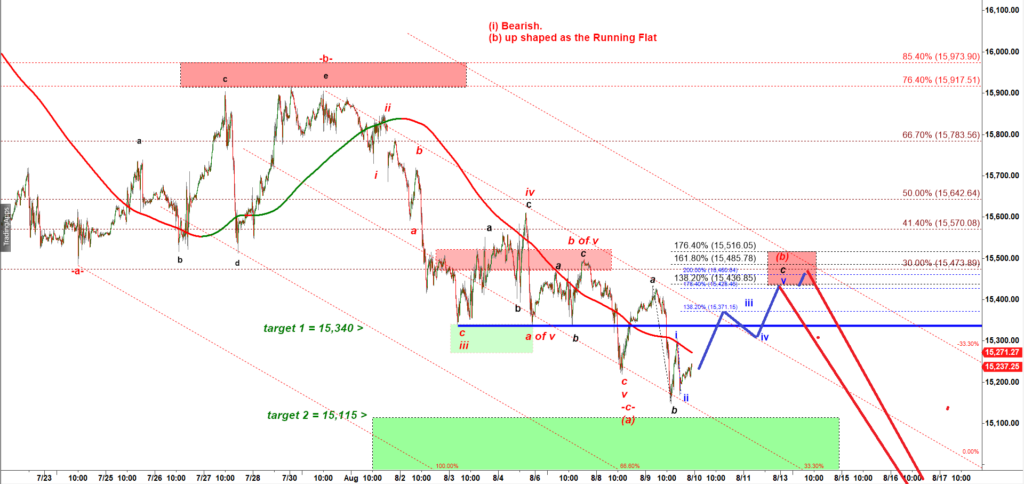 Under that bearish scenario (ii) the wave (b) up has not topped yet.
And the afternoon bounce was only a micro wave i up out of the five wave up impulsive move. Th epre-market spike is a micro wave iii up.
That corrective structure is called the Expanding flat because:
subwave b down drops under the starting point of the subwave a up (expanding the range), and
subwave c up comes as a very strong short covering rally that manages to make a higher high over the high made by the subwave a up (once again expanding range).
The main flaw of the scenario ii is that such a wild Expanding Flat structure do not play out often.
In conclusion, whether bulls manage to make a higher high over 15,432 (the Tuesday top) or the top was done with the morning spike, bears have a decent short setup for a breakdown and test of the major support 14,974.