$NQ #NQ-mni #trading futures #Elliott Wave #trading setup
In my previous update I concluded:
"I expect this leg down to extend and tag the target 1 = 15,340. "
Note how well that target has worked out: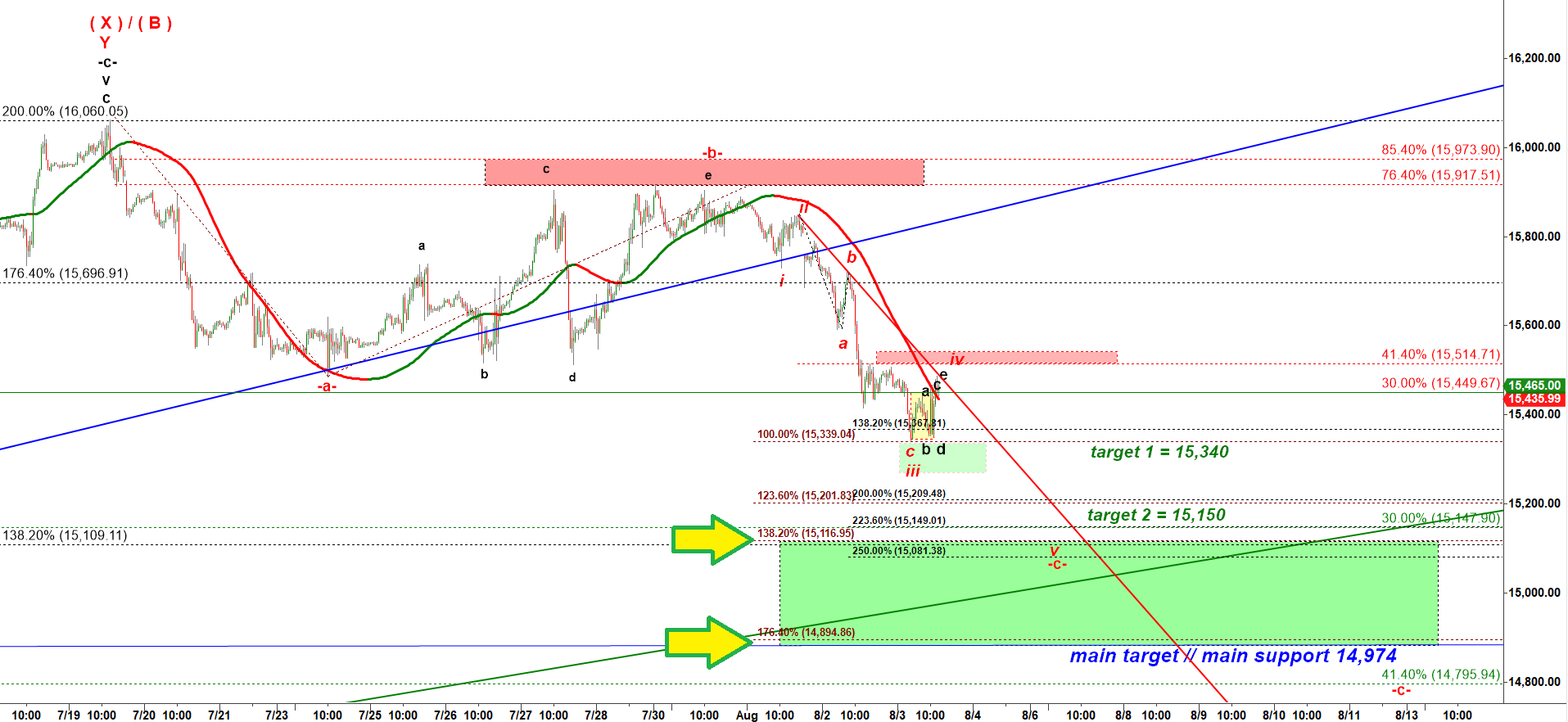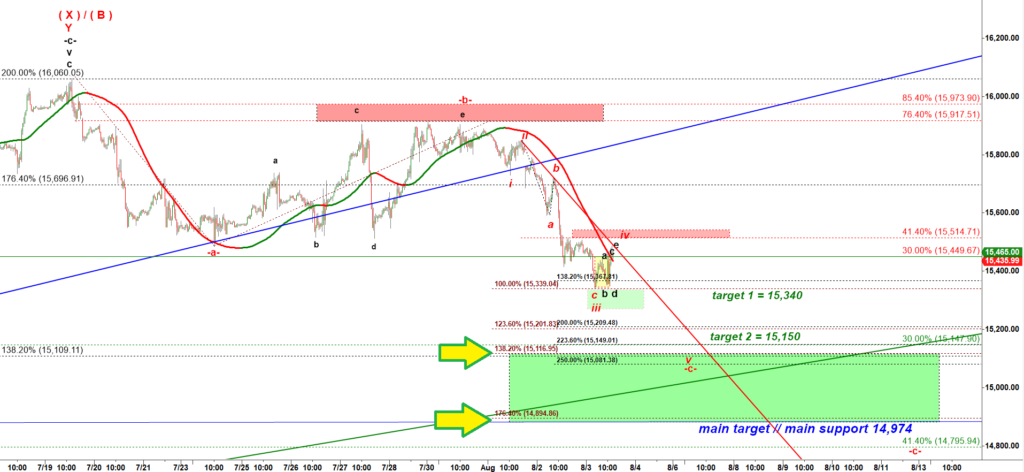 We got the bullish bounce after price tested the target 1/ magnet 1 level at 15,340, But note that we are getting a pretty weak overlapping bounce off the deceptive 100% extension of the first leg down.
That 100% extension fib is used to be legit. But then everybody got to know about that. This is why nowadays that 100% ext normally provides only temporary support. Quite often this is where a micro wave iii down of the second leg down finds a support.
Note that the real support and the target is located lower, at or in the green target box.
If we zoom-in to a 15 min chart you will see that the consolidation slightly over the support 1 at 15,340 was shaped as a tricky Expanding Triangle corrective structure. For bears that is a short setup to start another push lower in a wave -v- down.