$ES #ES-mini #trading setup #trading futures #bullish reversal
In the previous update posted yesterday I shared my expectations for bears to make one more push lower:
"Ideally I would expect ES-mini to make one more push lower tomorrow to complete a clean five wave down micro structure of the red wave -c- down."
That was the expected path posted yesterday: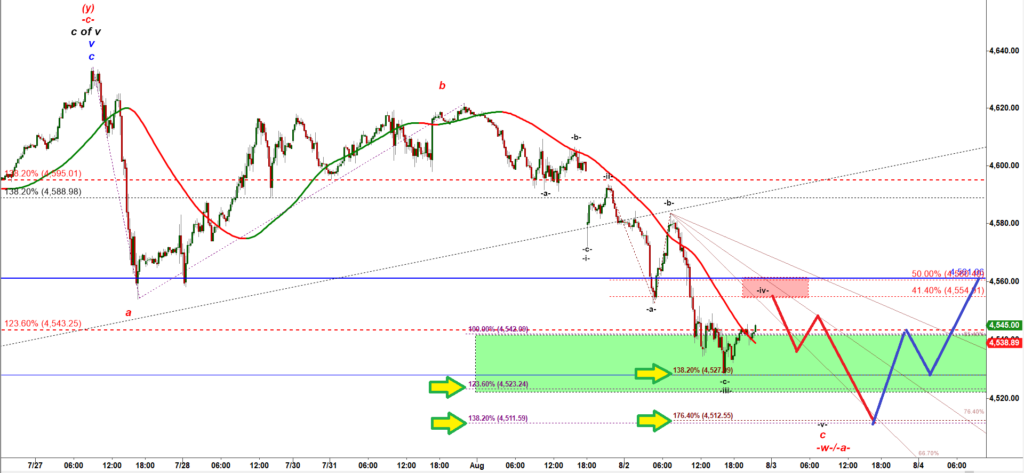 Note that I expected test of 4,512.50 – 4,511.50 level to be followed by an a-b-c up bounce targeting first 4,542 and then 4,560.
This is how that chart looks like now: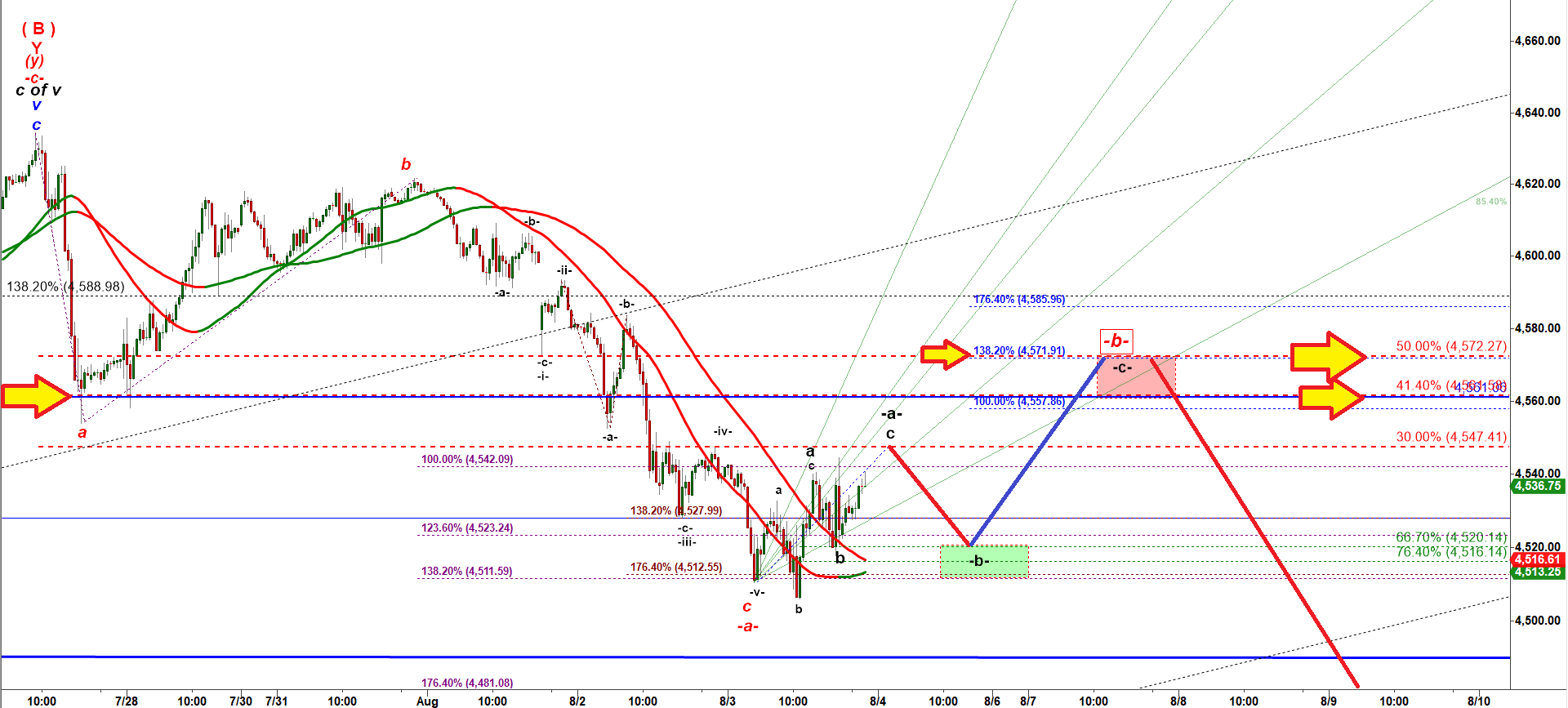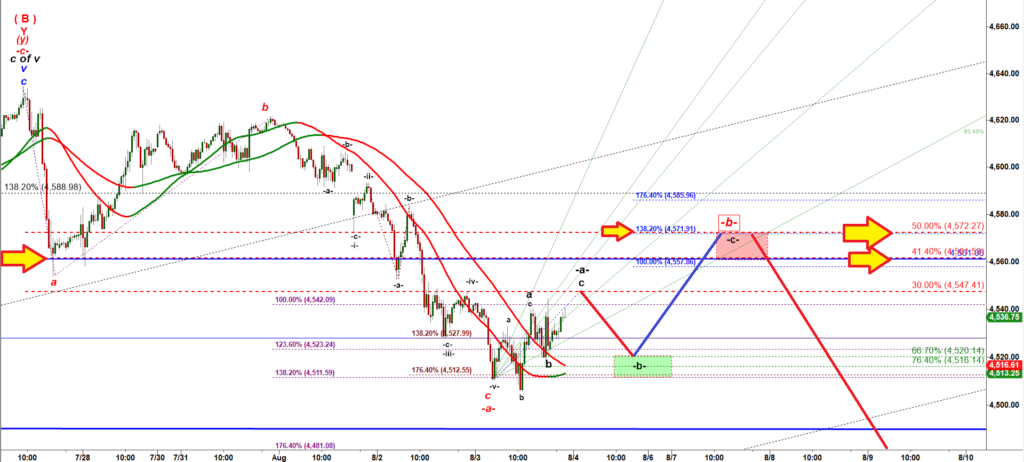 Note that 4,544 level used to be the target 1 for the drop, a support that failed. Now that same level works as a strong resistance. This move up can top at that level and than we can get a pullback in a wave -b- down targeting 4,520 – 4,511.
Upon completion of that pullback in a wave -b- down I still expect another second leg up in wave -c- up targeting the Red Box.
Note that the main catalyst of this week, a Non Farm Payroll data will be released tomorrow at 8-30 AM EST. That dat release can induce several wild swings before the market opens at 9-30 AM EST.