$ES #ES-mini futures #trading setup #Elliott Wave #Bearish Reversal
Last Friday I shared this path that expected a pullback and subsequent bearish reversal: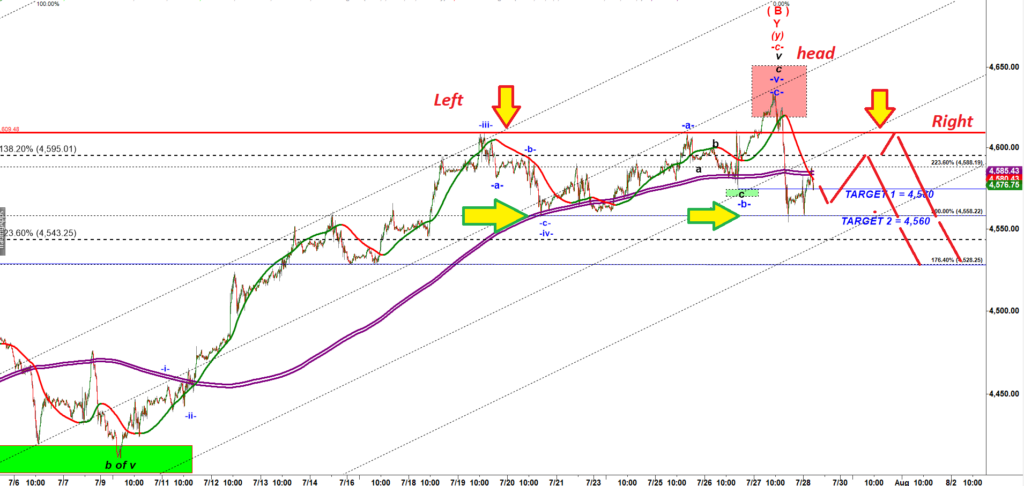 In that Friday update I explained that "almost every bearish reversal is shaped as Head and Shoulders pattern". I shared expectations for upcoming bullish bounce that would stumble upon resistance 4,594-4,606.
This is how that chart looks like now: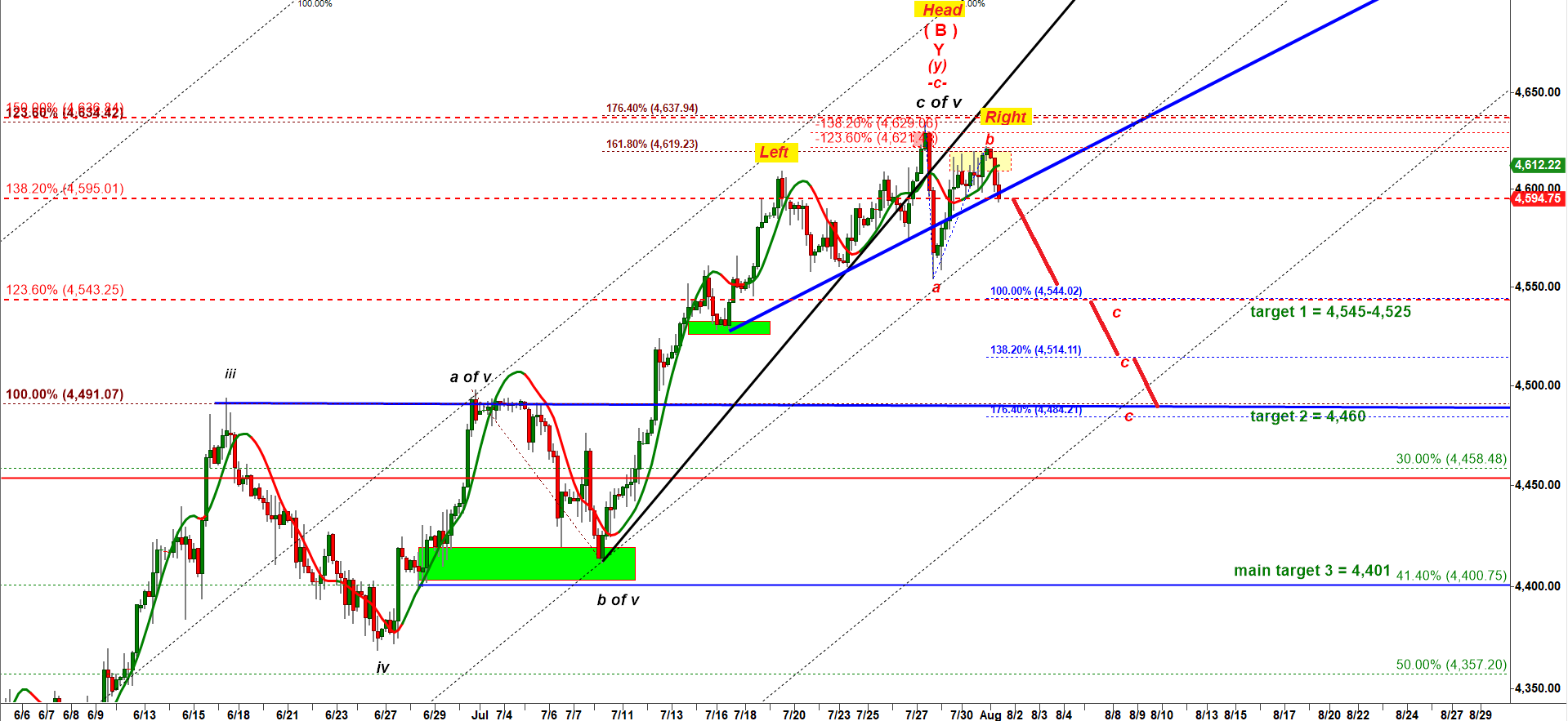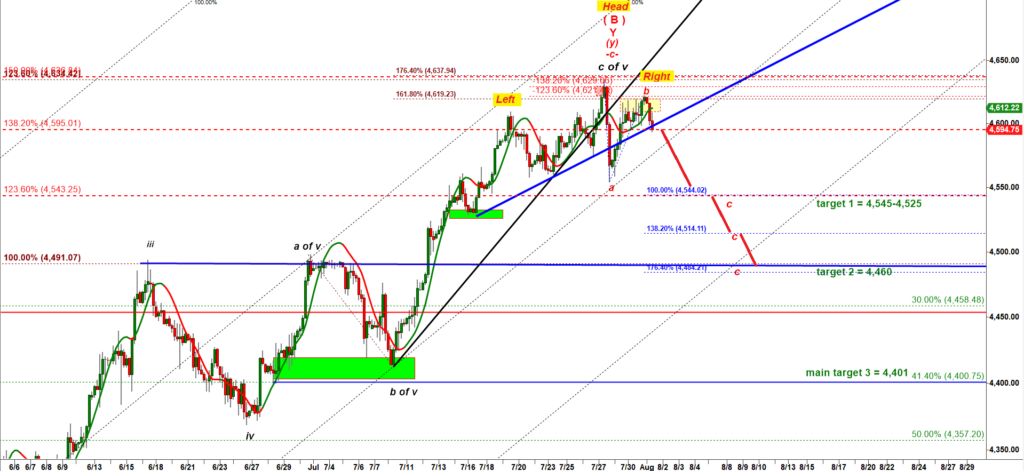 The first support on a 240 min chart is located at 4,545. Bears have a setup to break support of the blue trend line and drive ES down to 4,545. Note that decline may extend lower slightly under 4,500.