$ES #ES-mini futures #trading setup
In my Tuesday update I shared a micro short setup for another decline targeting 4,078: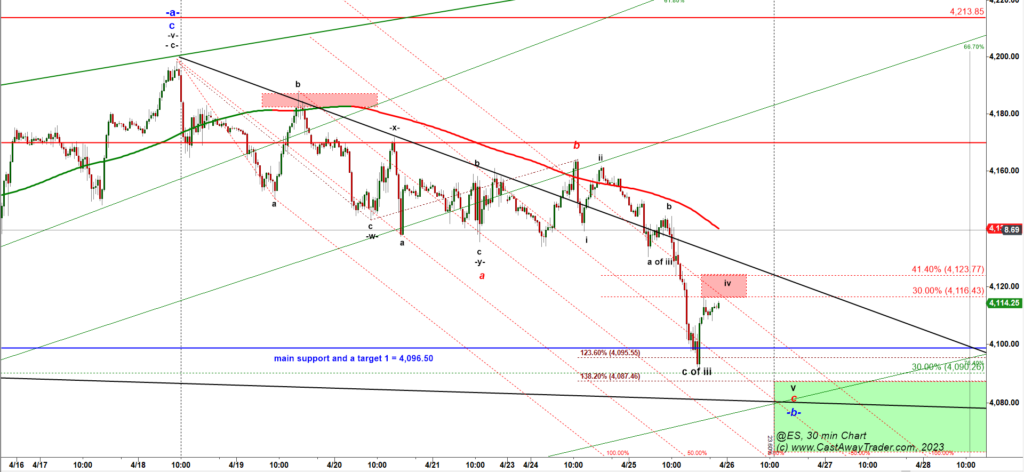 I explained that:
"Bears can push ES-mini lower to the next strong confluence of fibs located at 4,078. That would be the ideal spot for bulls to stop the leakage and turn it back up for a new large leg up in a wave -c-."
Today bears pushed ES-mini to the 4,078 target where the market found support: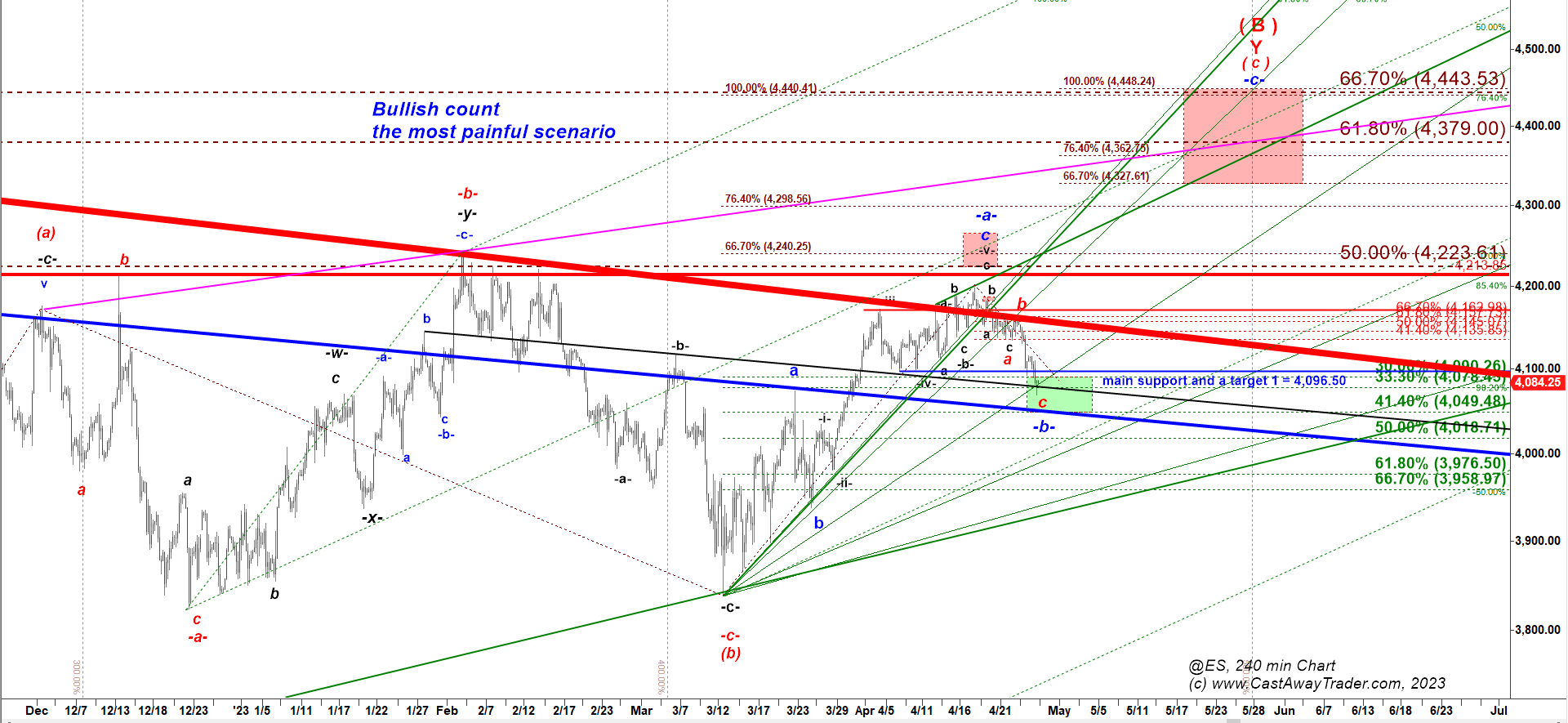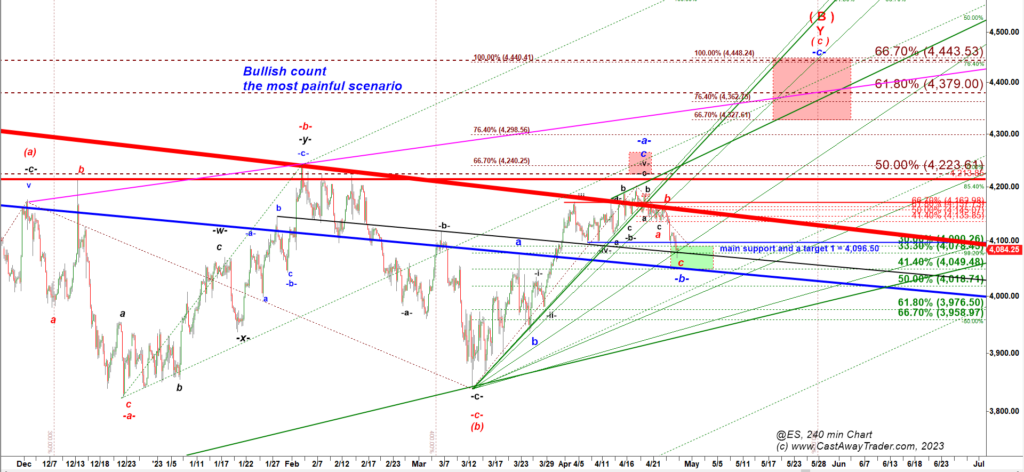 The April decline has been shaped as a corrective a-b-c down structure that now looks completed. That corrective decline into the Green Target box is a decent setup for bulls to start another rally.
Under the Very Bullish scenario shown above, Bulls can start a large five wave up or a three wave up rally in a subwave -c- up of wave (c) of Y of (B) up to the Red Target box located over 4,300.
However, I like more less bullish scenario shown below:
(2) Less Bullish scenario: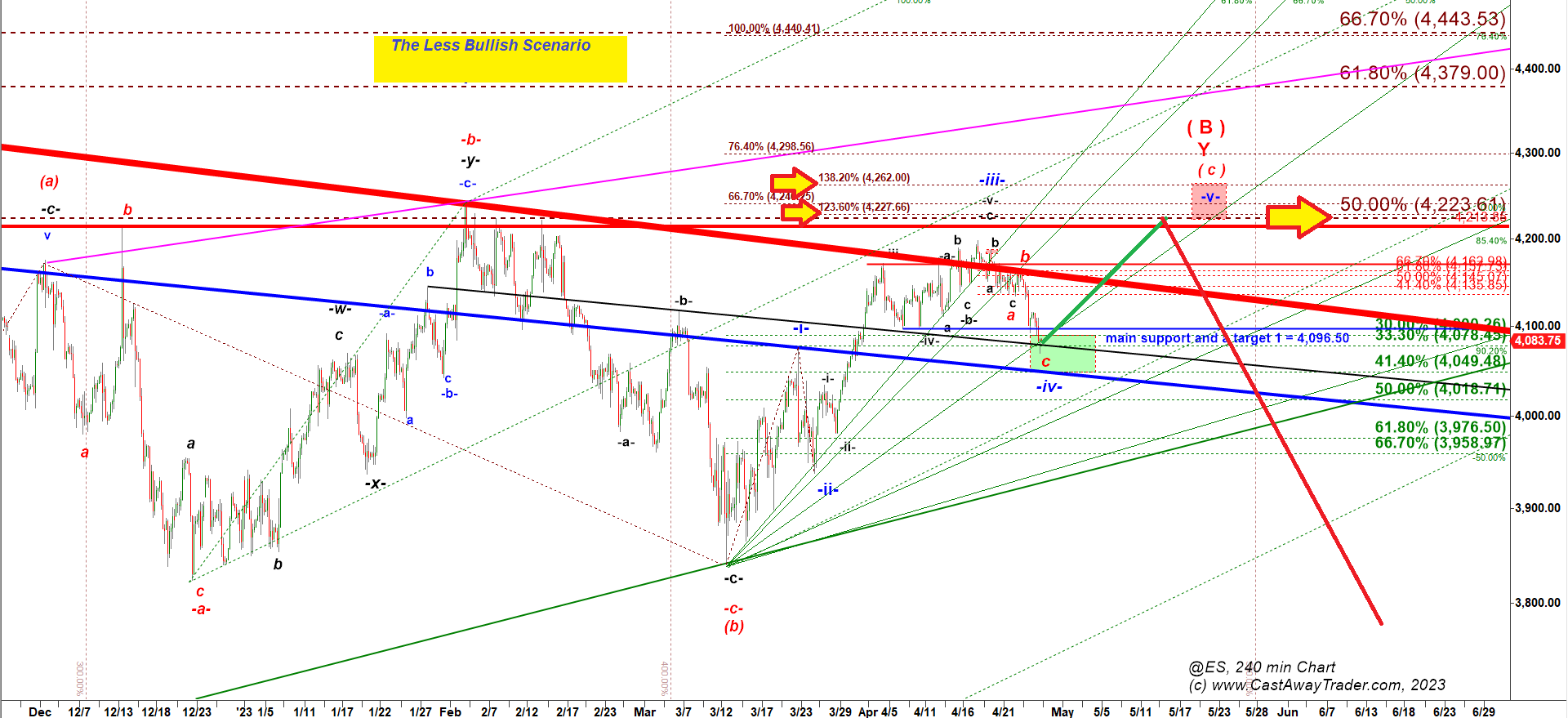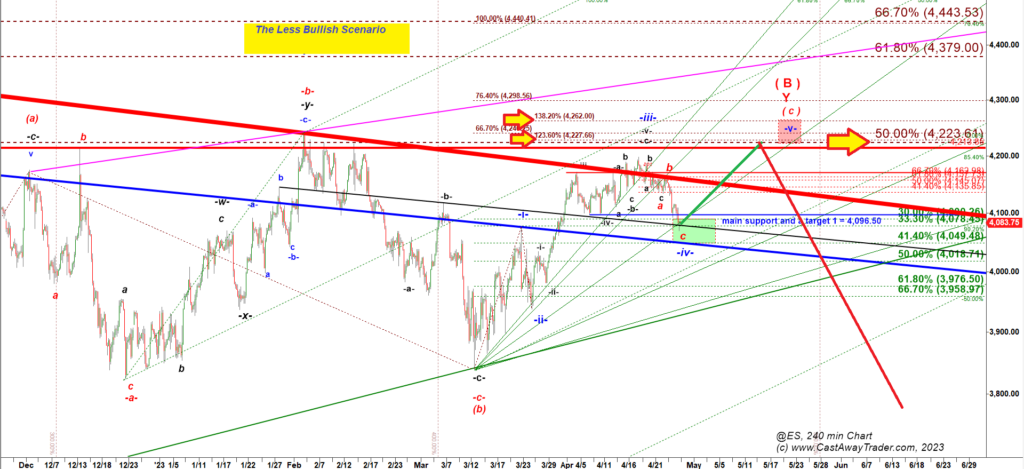 Under that Less Bullish scenario bulls can produce the final wave -v- up targeting 4,220 – 4,260. That wave -v- up would complete the (a) up, (b) down-(c) up structure off the October low 2022 and set the stage for the next large leg down in wave (C) down targeting 3,300 or lower.