$ES #ES-mini futures #trading setup
This is the bearish scenario I have been tracking: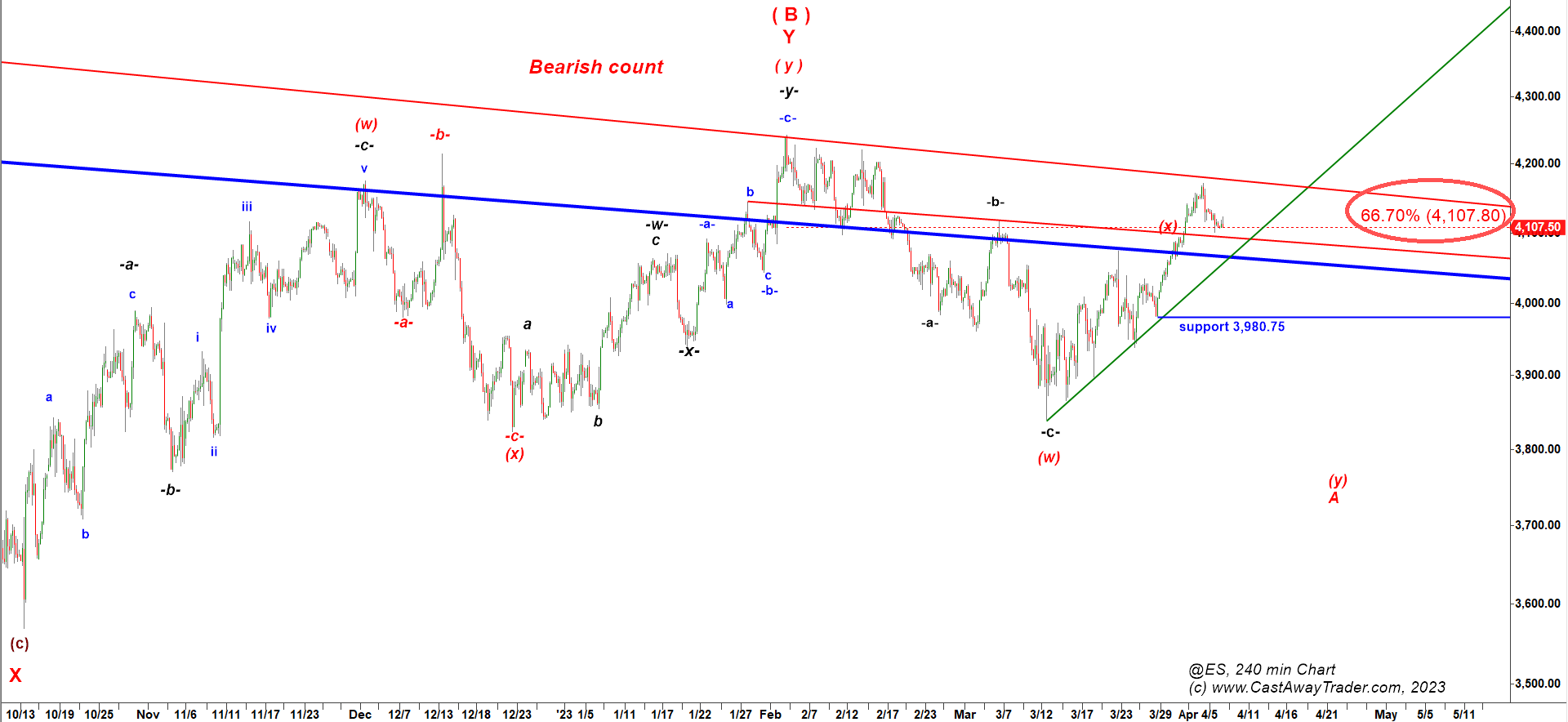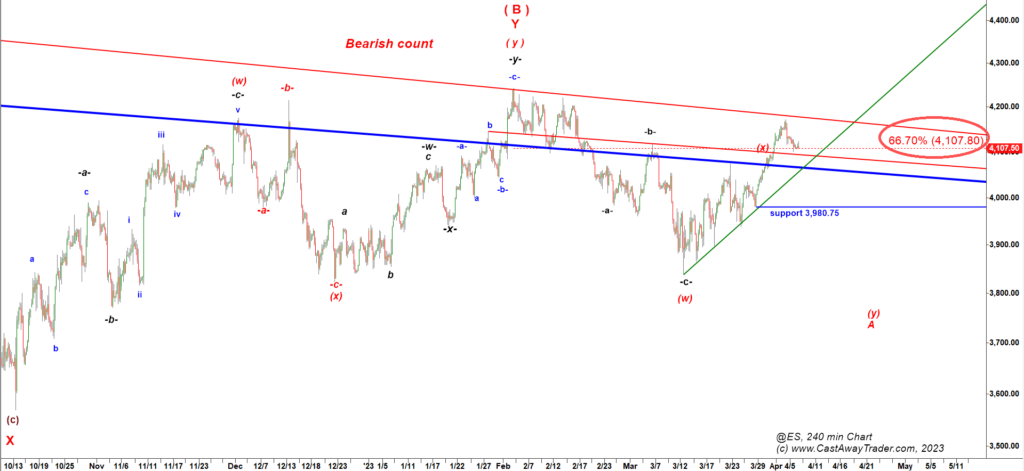 Under that scenario the critical resistance was 4,108, the 66.7% retracement of the preceding decline.
Then last Friday on March 31 bulls produced a crazy spike well over that resistance. That violation of the critical resistance made me doubt my count.
But it turned out that we can disregard that spike because most likely it was caused by expiration of the gigantic collar option scheme operated by JP Morgan: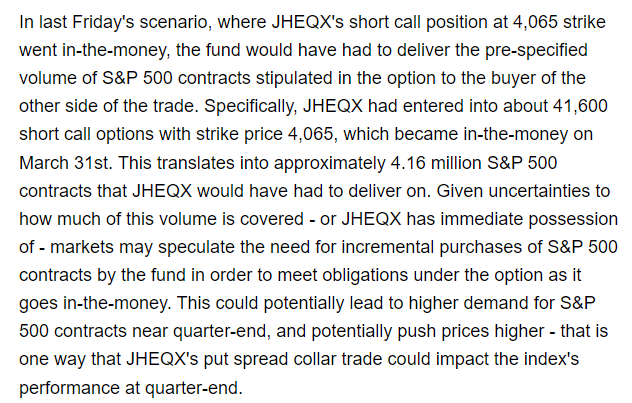 That essentially means that that spike on Friday had very technical reasons and can be disregarded.
We got a huge problem with structured products that made S&P barely predictable.
When huge fund managers build those structured products that are supposed to replicate the S&P index they in fact invest only in the biggest mega caps because they are the most liquid and they can buy and sell options on them in humongous volumes.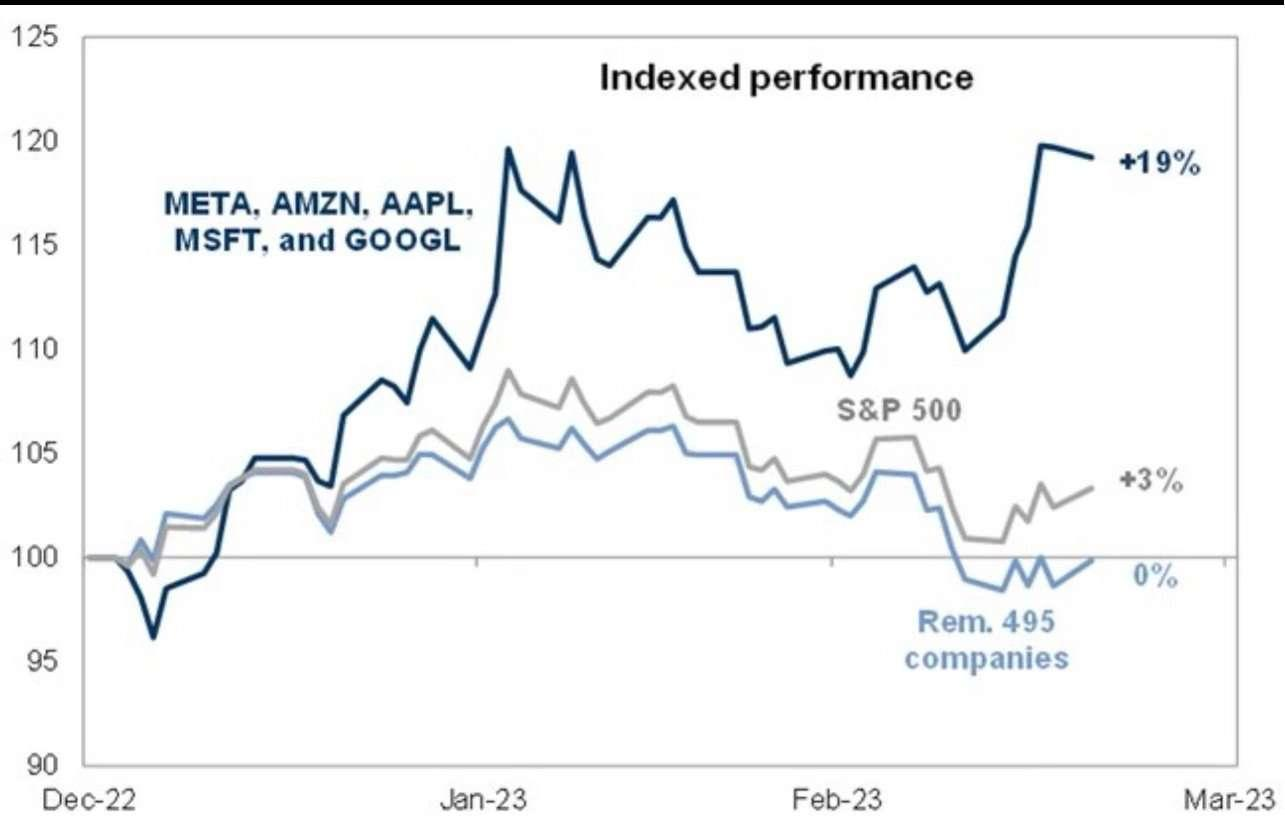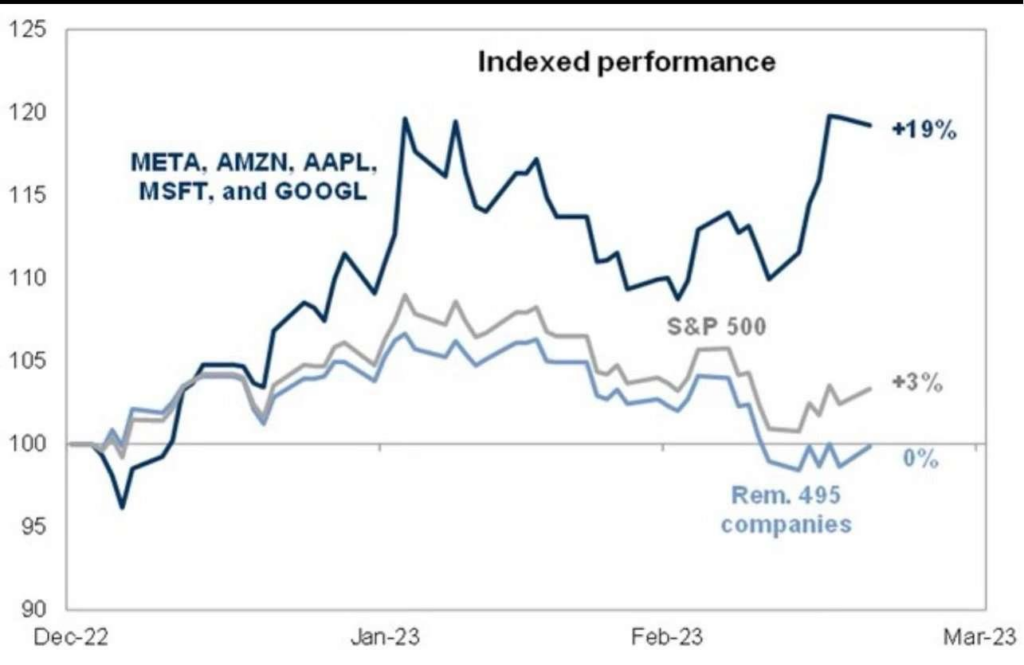 This chart tells you the story of that rally: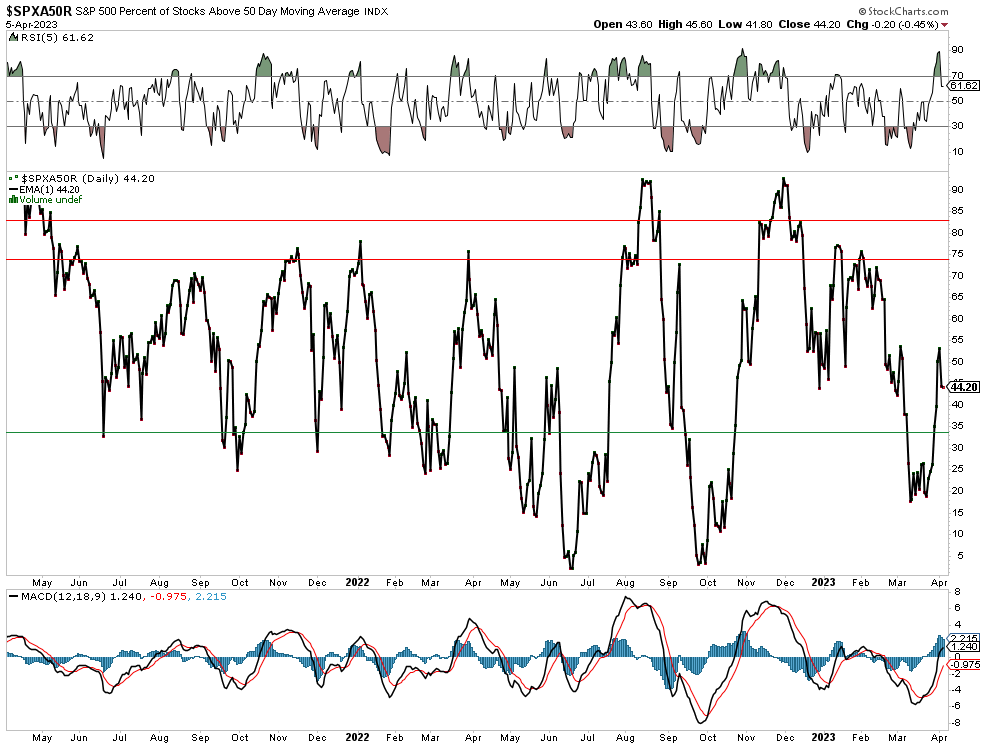 That tells us that SPX became completely irrelevant when it comes to measuring the stock market.
This is why I am going to keep an eye on SPXEW (the equally weighted index) and its trading vehicle, an ETF RSP.
RSP has a clean bearish look for another large leg down: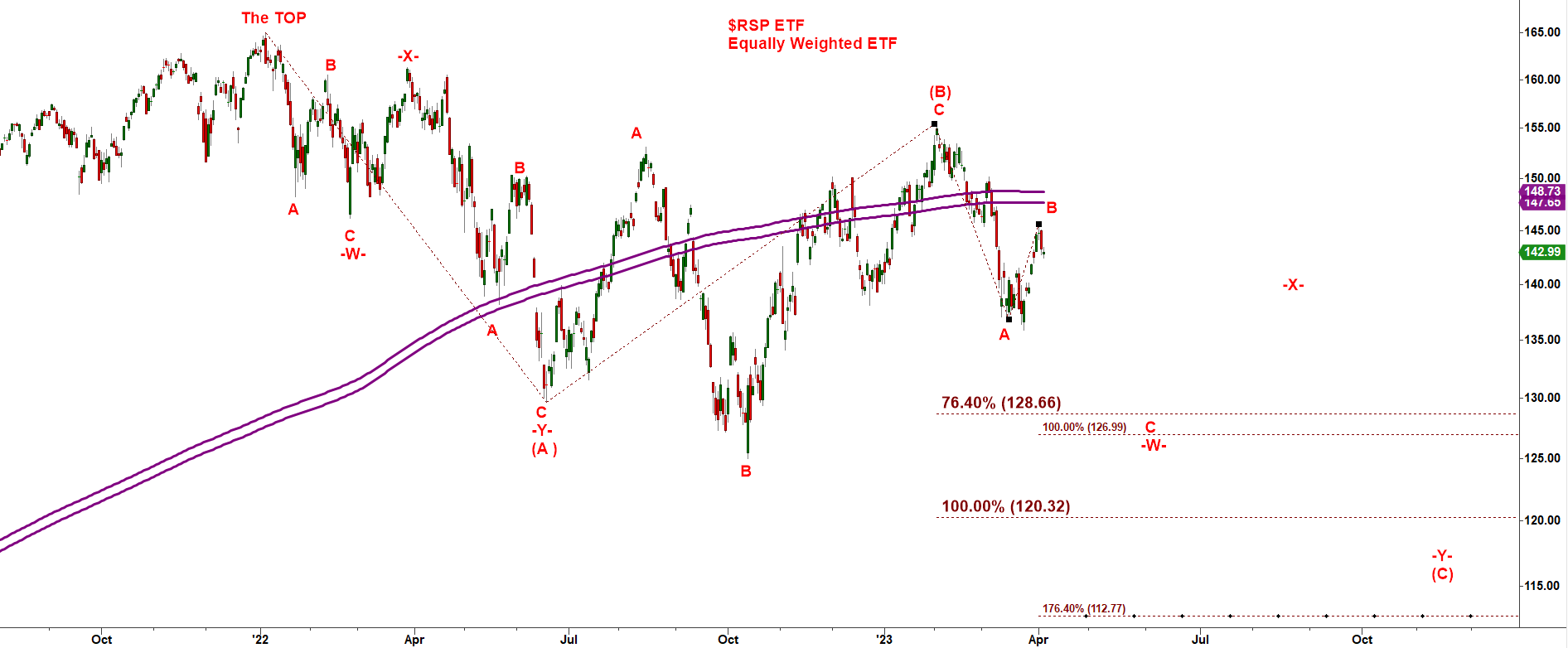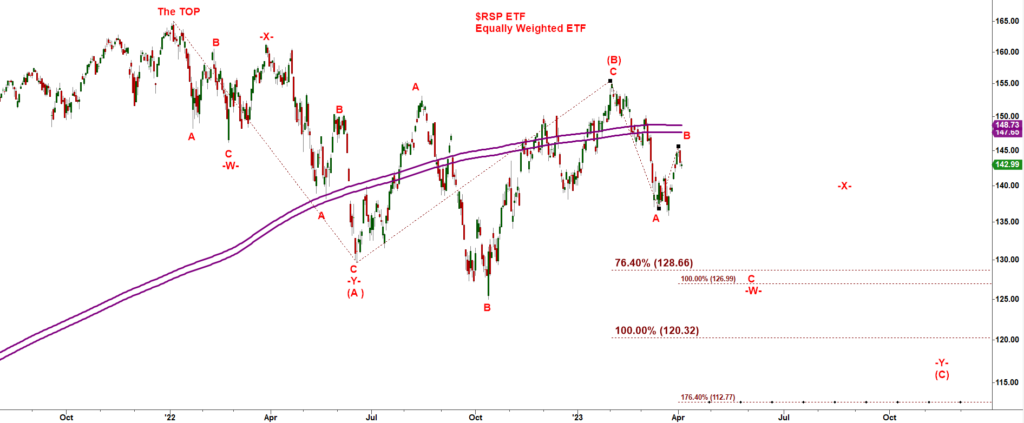 Again, 4,108 was the ideal resistance for the corrective wave (x) up in ES-mini that got overshot last Friday. And here ES came back down to that level. Break under the low made yesterday and a daily close under 4,099 would confirm bearish reversal and start of a new leg down.