$NQ #NQ-mini #trading setup
I consider the overlapping move up off the October 2022 low as a corrective (w) up, (x) down, Y) up structure: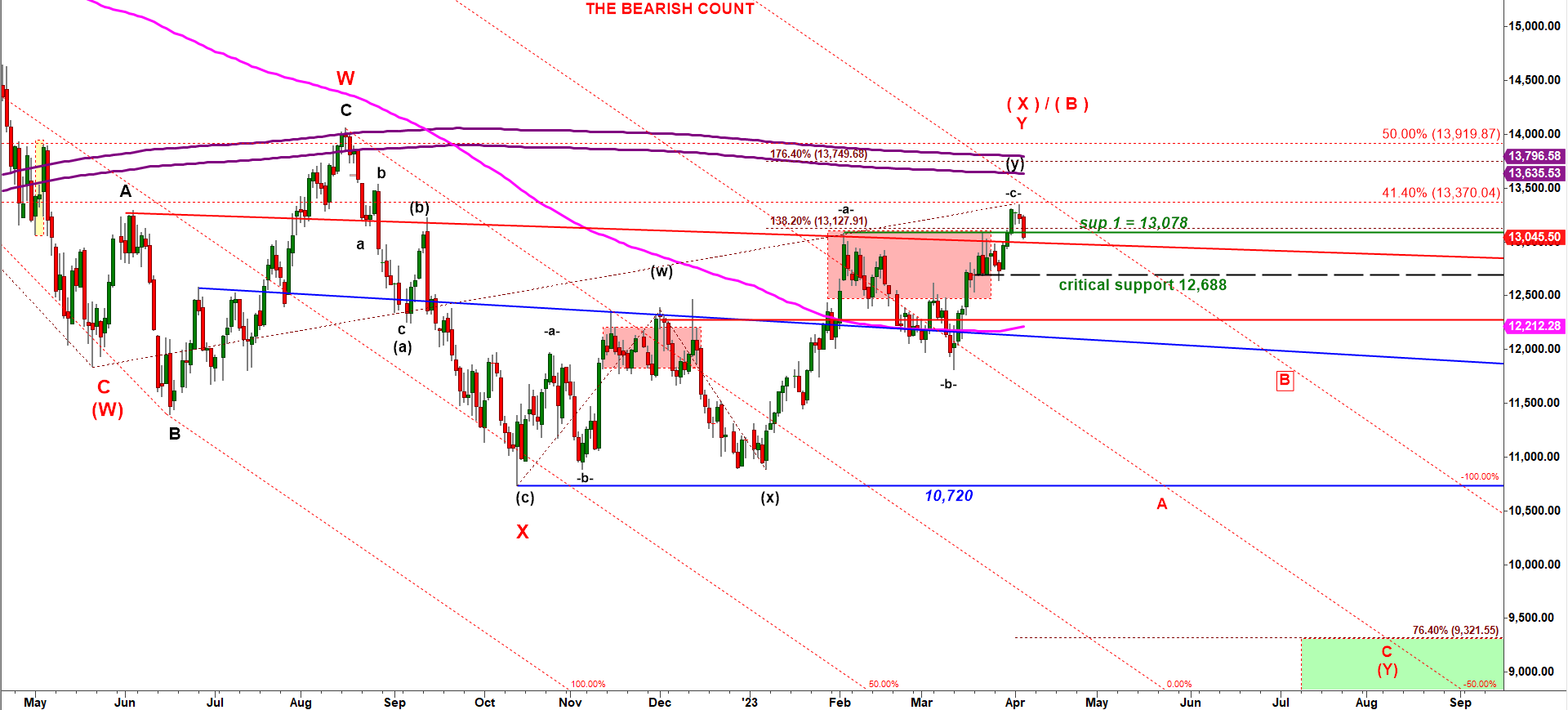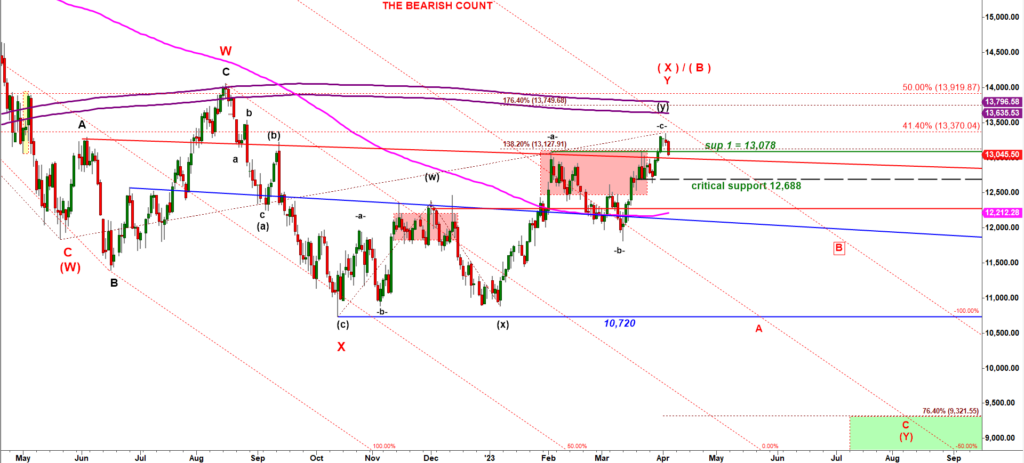 That pullback in a wave Y of (X) or (B) up should be followed by a large A-B-C down decline targeting the Green Box.
This wave count has only one flaw, the final leg up labelled as -c- of (y) looks quite short. So far subwave -c- up stopped at 66.7% ext of the subwave -a- up. I saw major lows made by a subwave -c- down made at 66.7% ext of a subwave -a- up. So it stretched to the very minimum required extension. But that is a rare occurence.
If bulls manage to reclaim the first support 13,078 we can not exclude a scenario where bulls push that final subwave -c- up higher to 76.4% ext = 13,480.
To confirm that the rally made a lasting top and a new large leg down started bears need to break under 12,688, the critical support.