$ES #ES-mini futures
The primary Bearish count is still alive: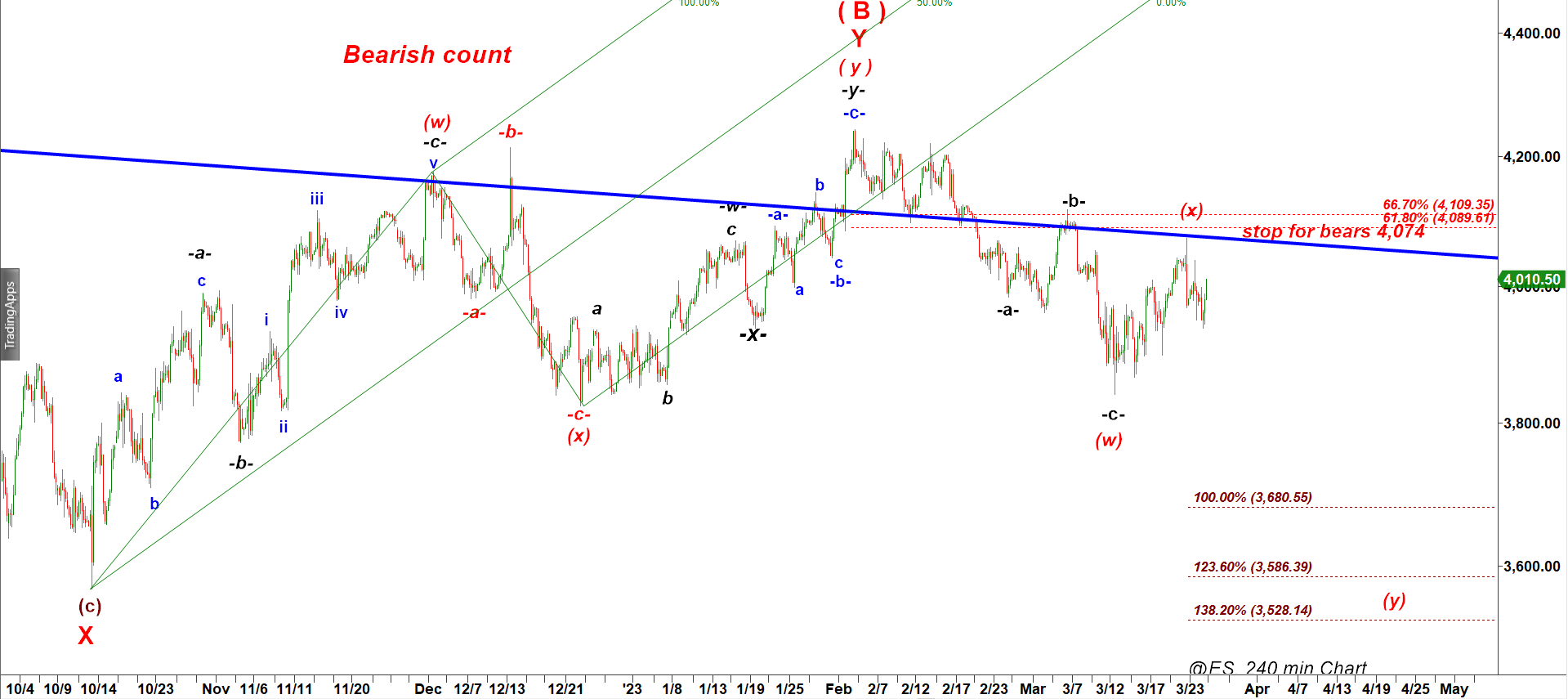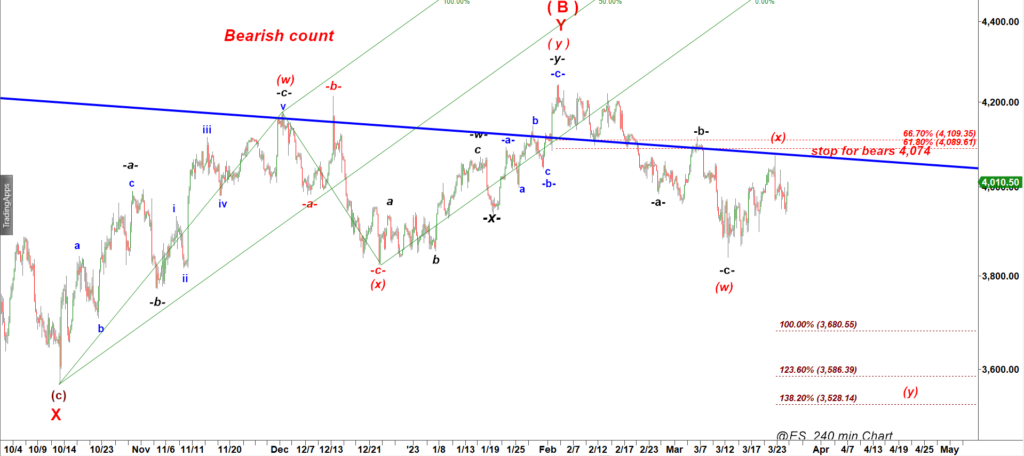 To invalidate the bearish count bulls need to push ES over 4,074.
The main problem for bears is that upcoming April is generally a bullish month: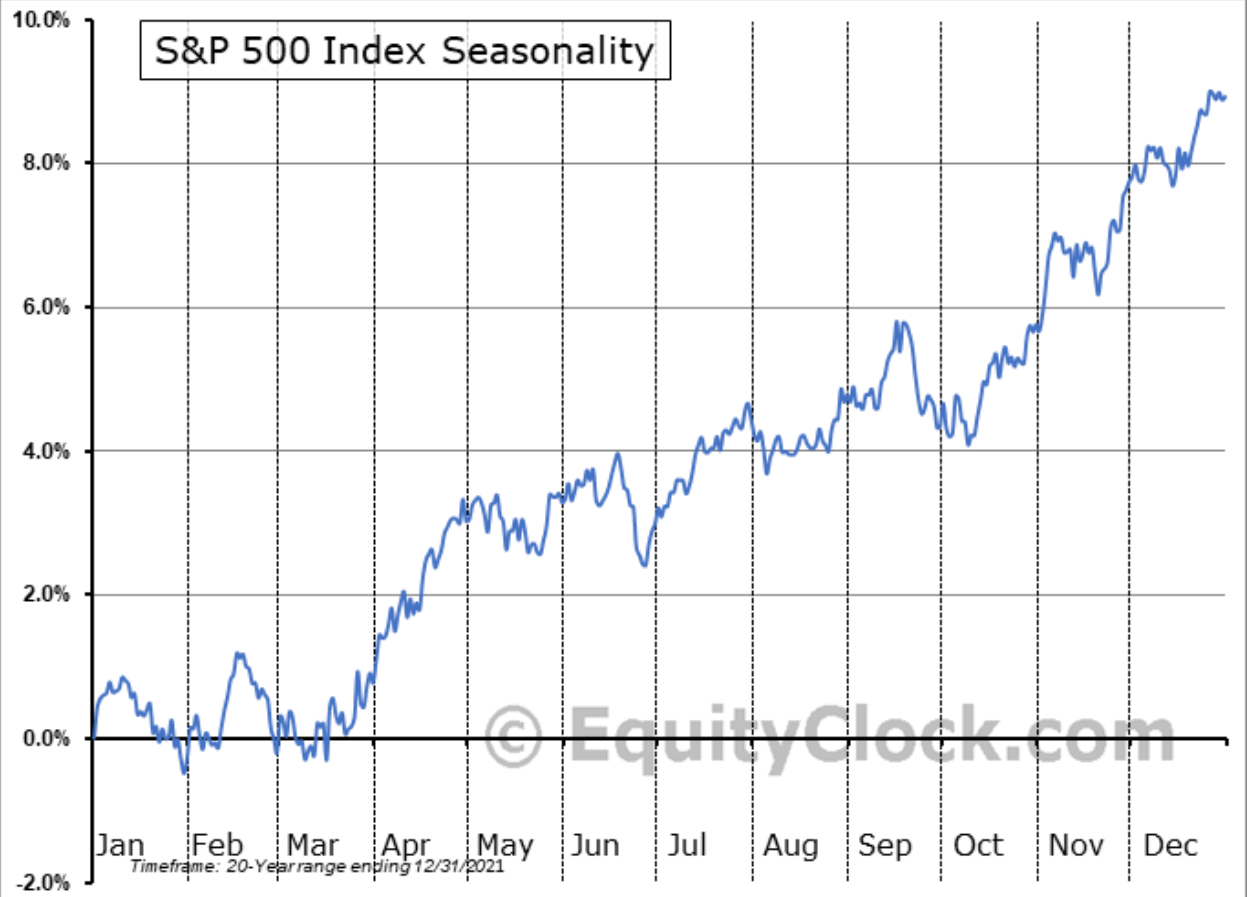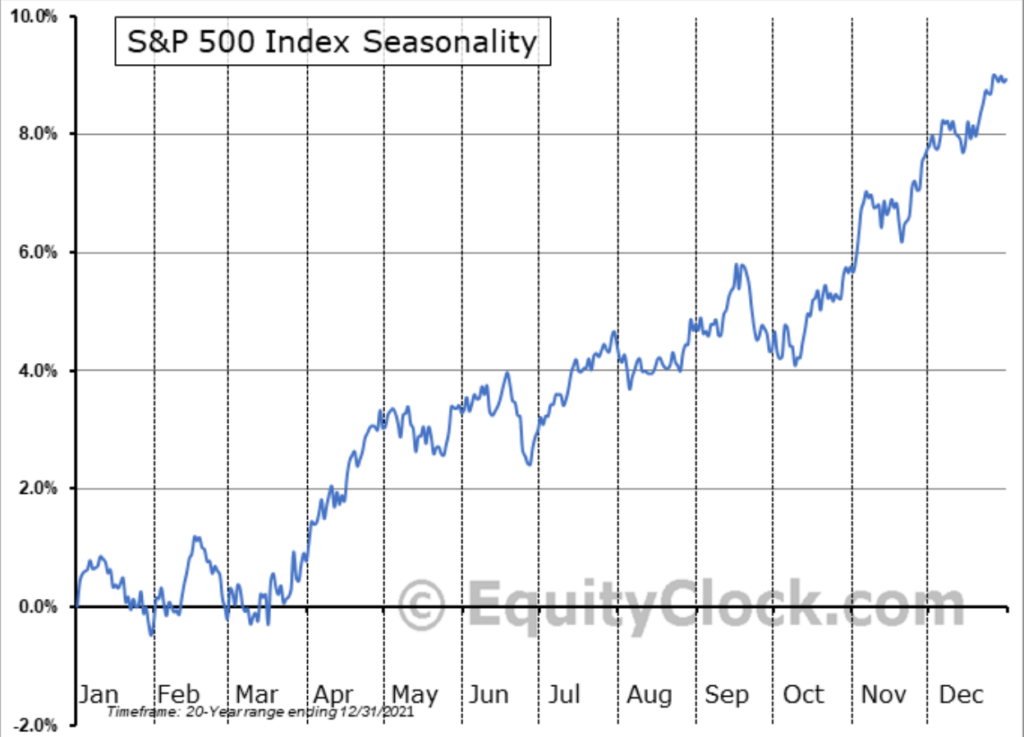 The average seasonality for years ending in "3"suggests a bull run starting beginning of April: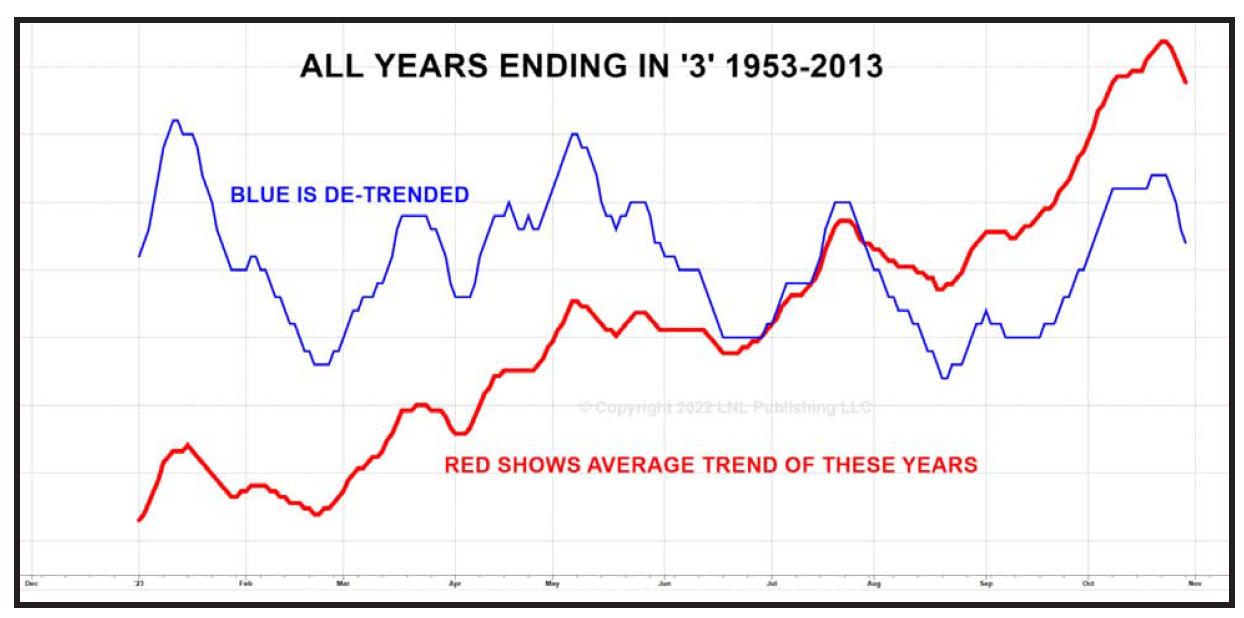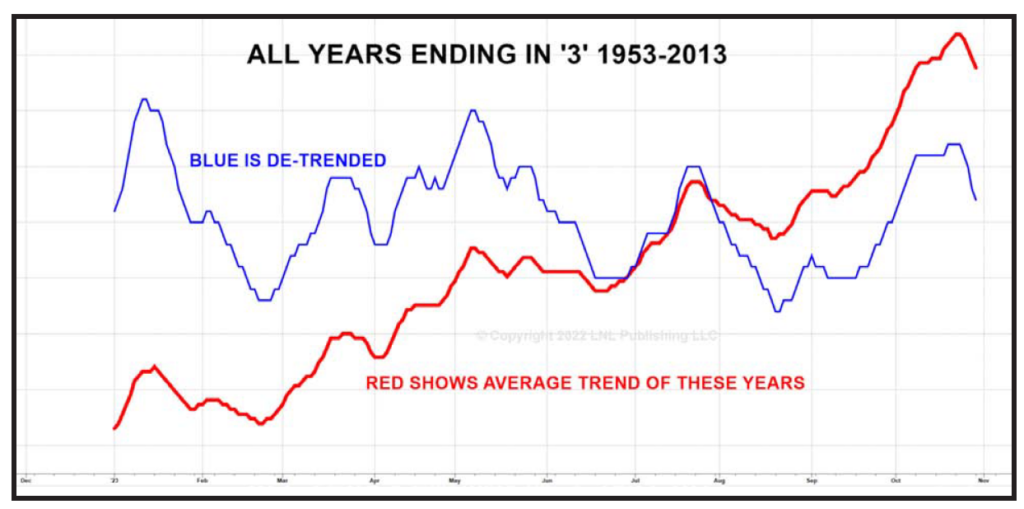 I can see two alternative wave counts that would allow bulls to push the market higher in April 2023:
Alt Bullish (i):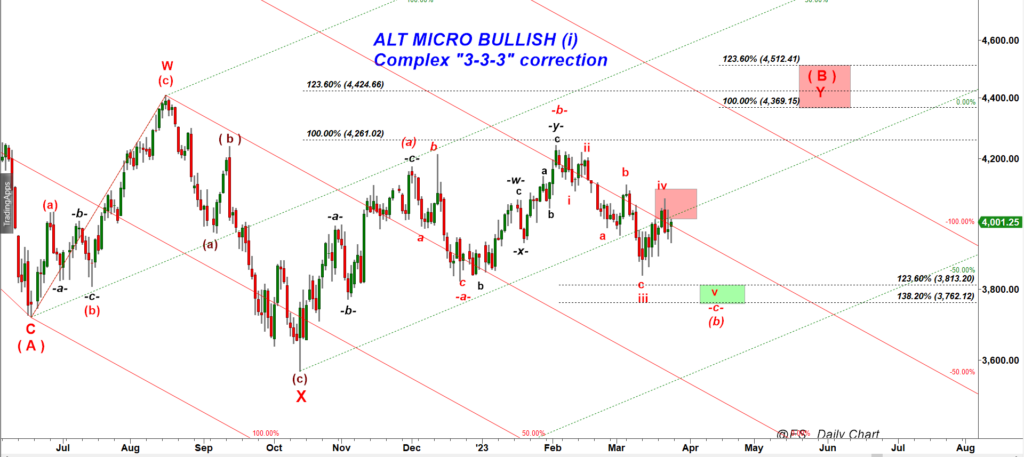 The bullish count (i) allows bears to make the final drop making a lower low ending March by testing the Dec'22 low (3,823).
The bullish count (ii) would not allow bears to make a lower low during this upcoming week: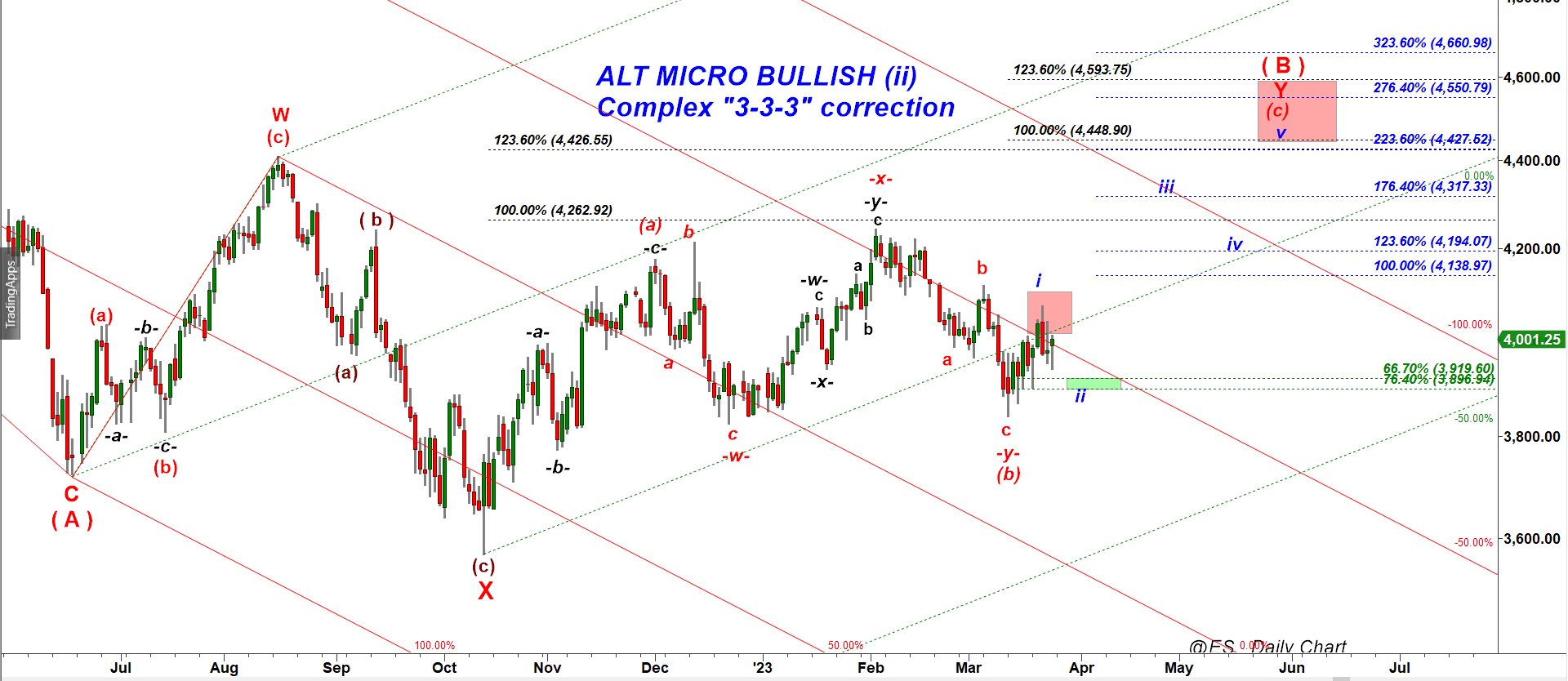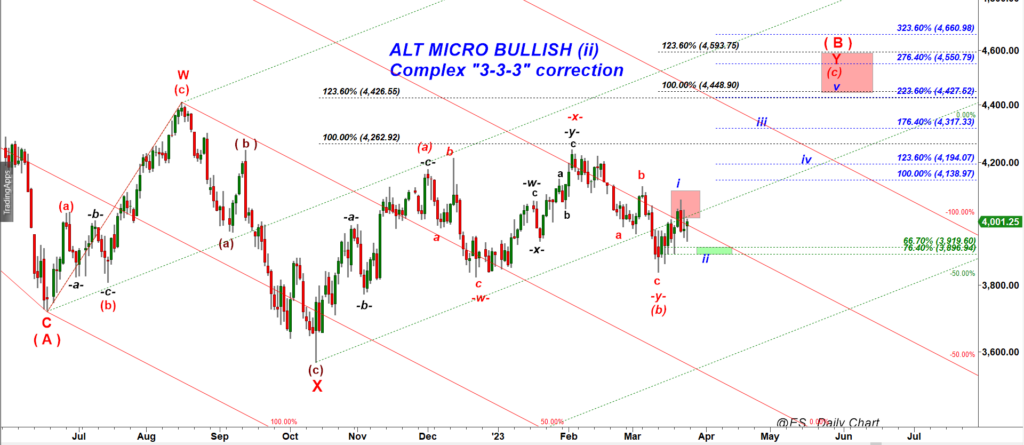 That bullish count (ii) argues for another corrective rally that can follow an impulsive five wave up path:
Any five wave up rally has to start for a long -i- up, -ii- down long setup: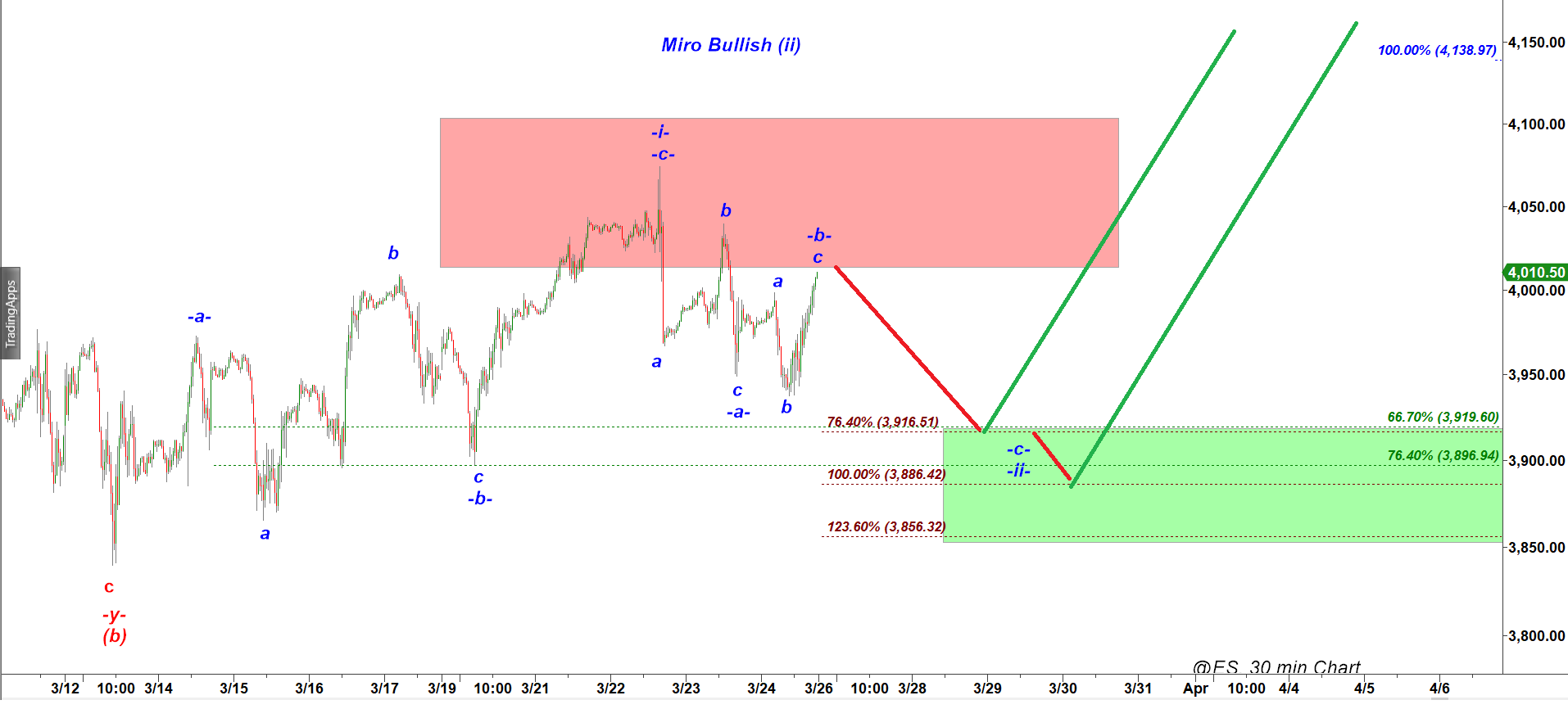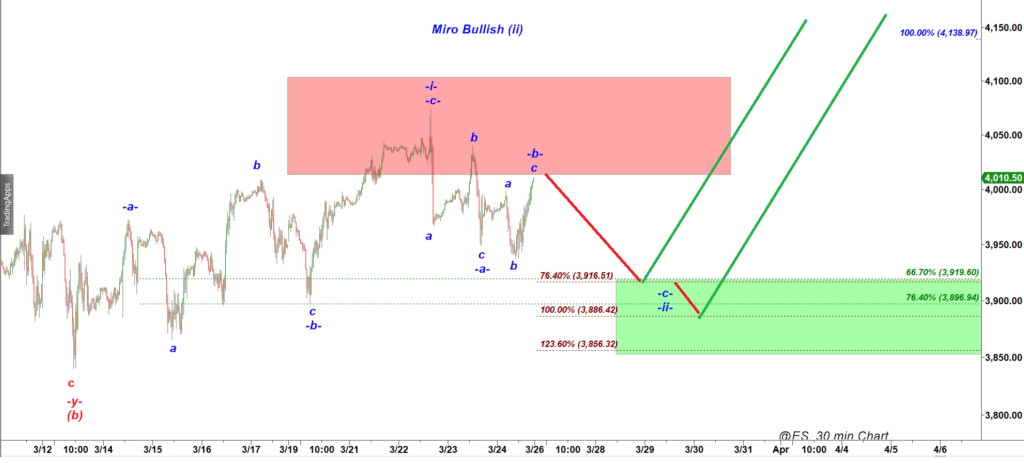 In conclusion:
all three scenarios argue for ES to play at least one more decline during the upcoming week.