$ES #ES-mini futures #trading setup #Elliott Wave
In several previous reports I kept saying that the pullback was shaped as a bearish ascending wedge was supposed to get broken downside. Yesterday we got a clean breakdown.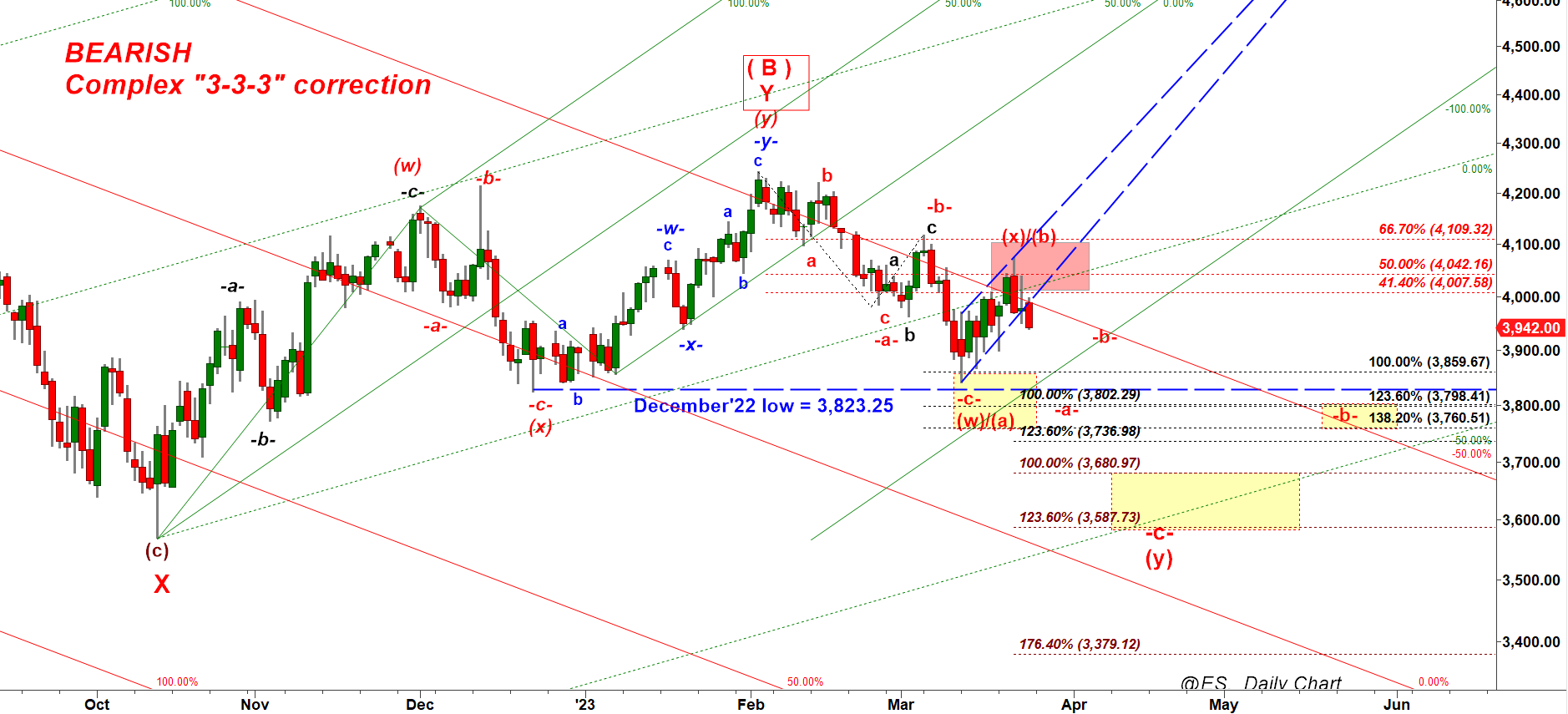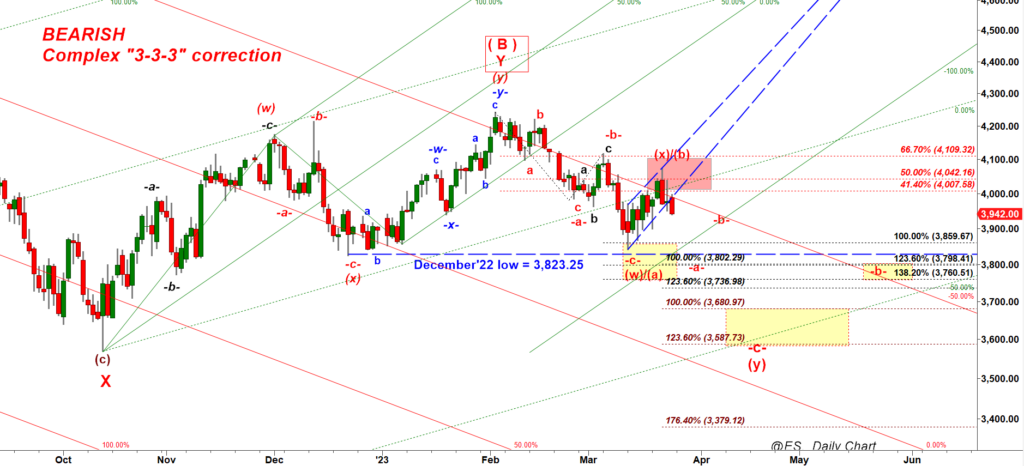 Until bulls manage to push ES back inside the broken channel bears will remain n control and will have a setup for accelerated move down at least to retest the starting point of that wedge which coincides with the Dec'22 low = 3,823.
I posted a special morning report yesterday to explain an attractive short i down, ii up setup: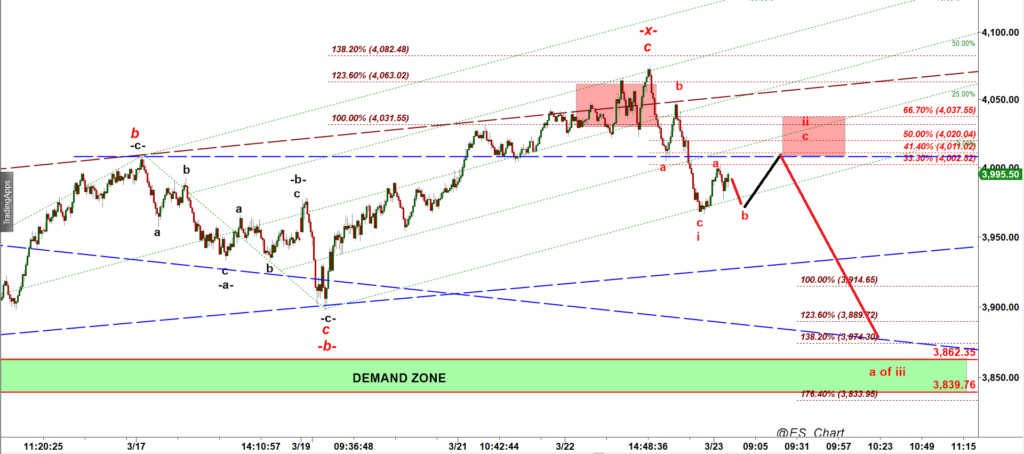 This is how it played out: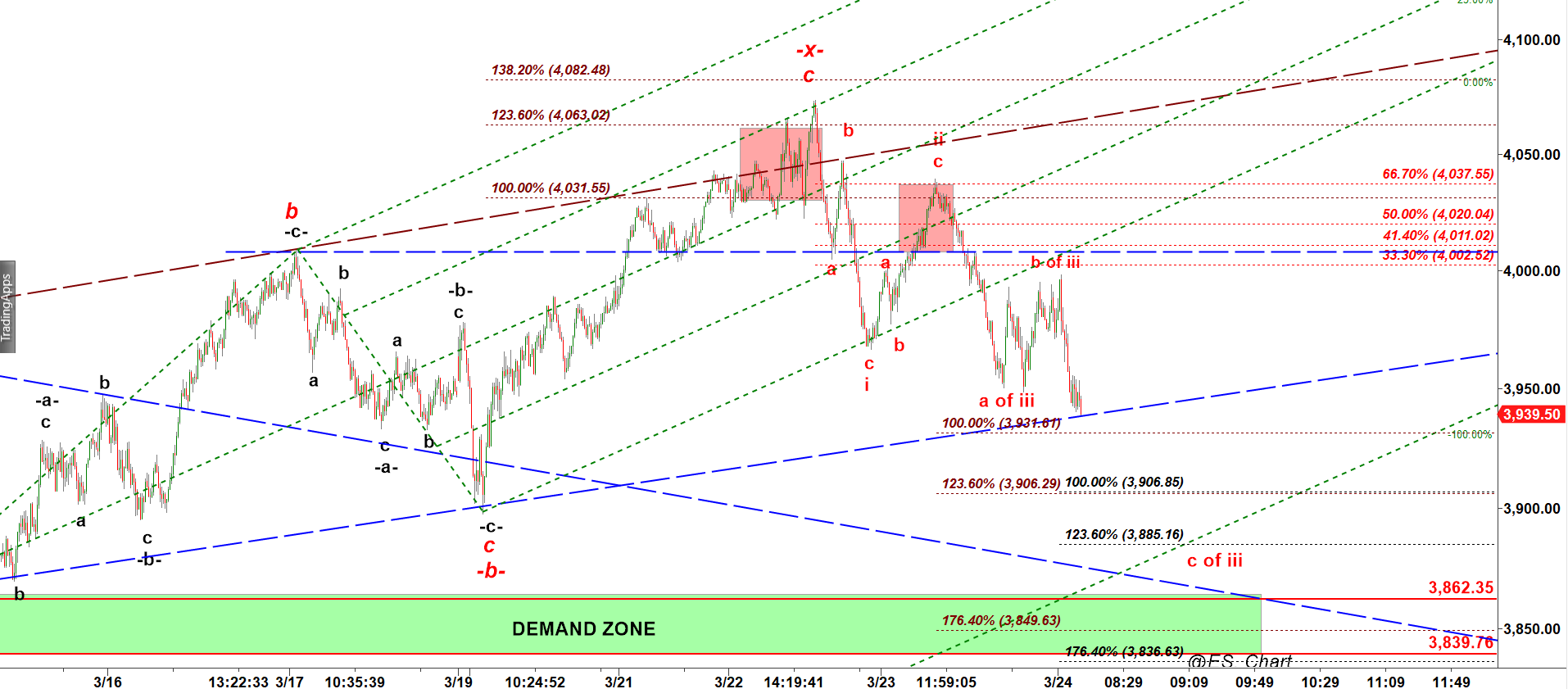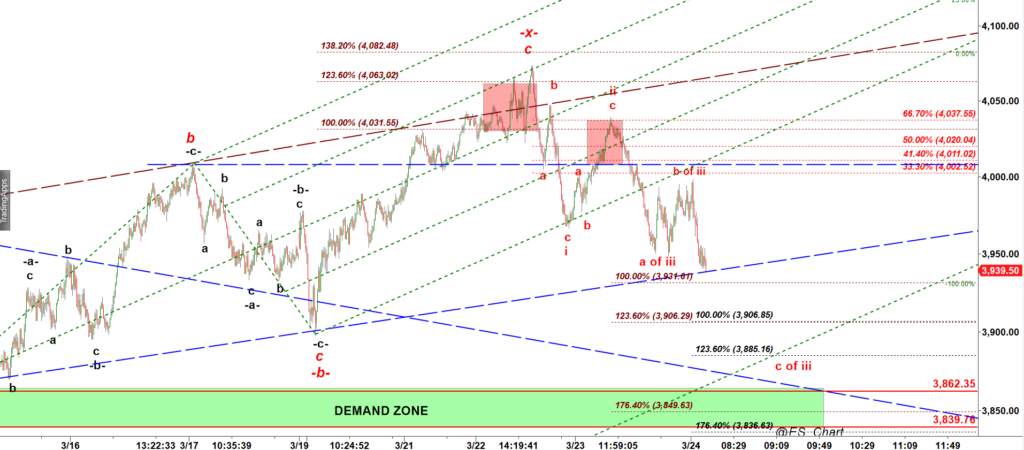 As you can see, bulls pushed ES-mini to the limit, to the upper edge of my Red Target box. But then they run out of steam and as we expected, ES changed its course and dropped hard.
Yesterday I noted: …"Upon completion of that consolidation we can get an accelerated move down targeting 3,890-3,875.".
Note that ES dropped to the lower edge of the upward sloped price channel that contained that -w-x-y- up pullback: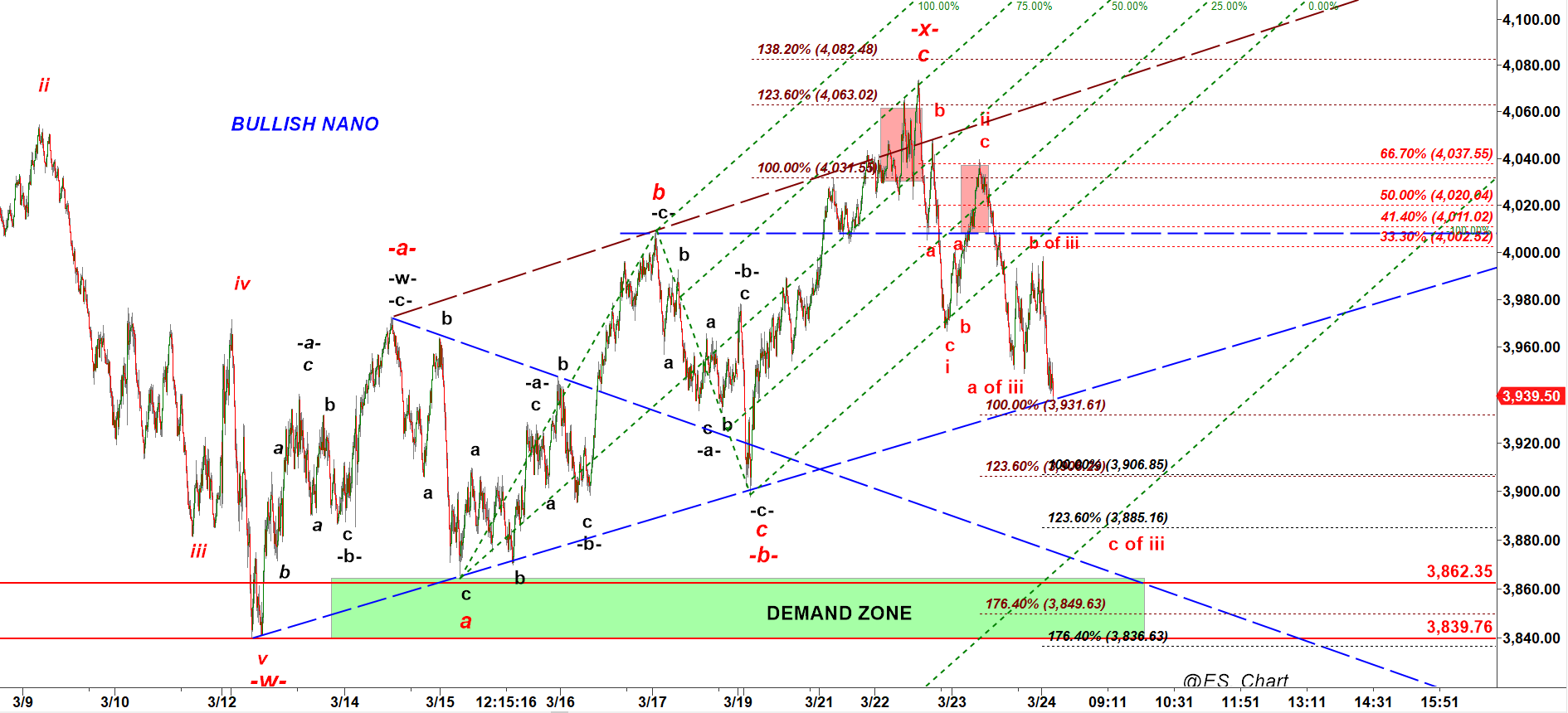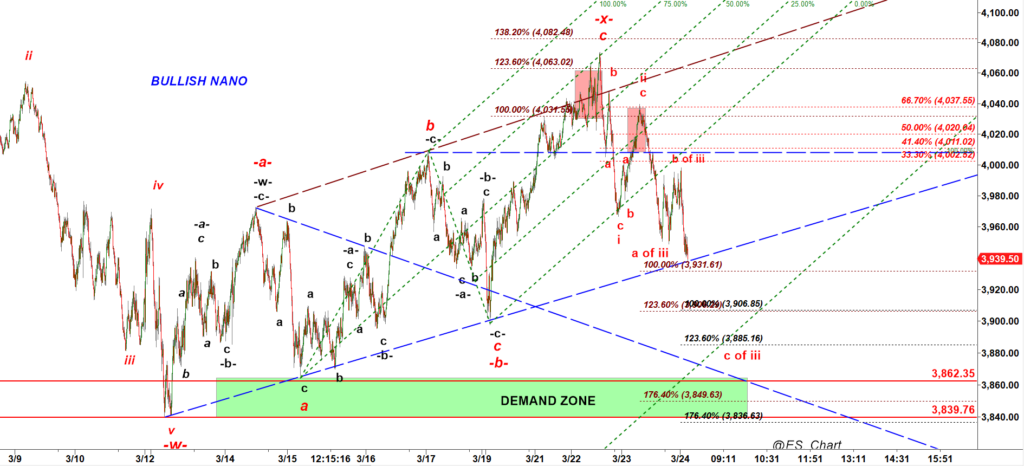 Bulls will most likely try to defend that level here and we may get another micro pullback this morning.
However, according to the wave count, this decline should continue after that bounce at least first to 100% ext of the subwave a of wave iii = 3,906.85 and then to 123.6% ext of the subwave a of wave iii down = 3,885.
Moreover, ES may extend lower to re-test the green Demand Zone before it completes the subwave c of wave iii down. At this point the overnight high made at 3,990.25 becomes the critical resistance for bears.
As long as bears hold ES under that level they will remain in control and will be able to keep pushing lower.