$ES #ES mini futures #tradig setup #short covering rally #short squeeze
On March 13th I issued a report called "ES: Time Comes For A Vicious Short Covering Rally".
This is an expected bullish path I shared back then:
Below is the updated daily chart o ES-mini: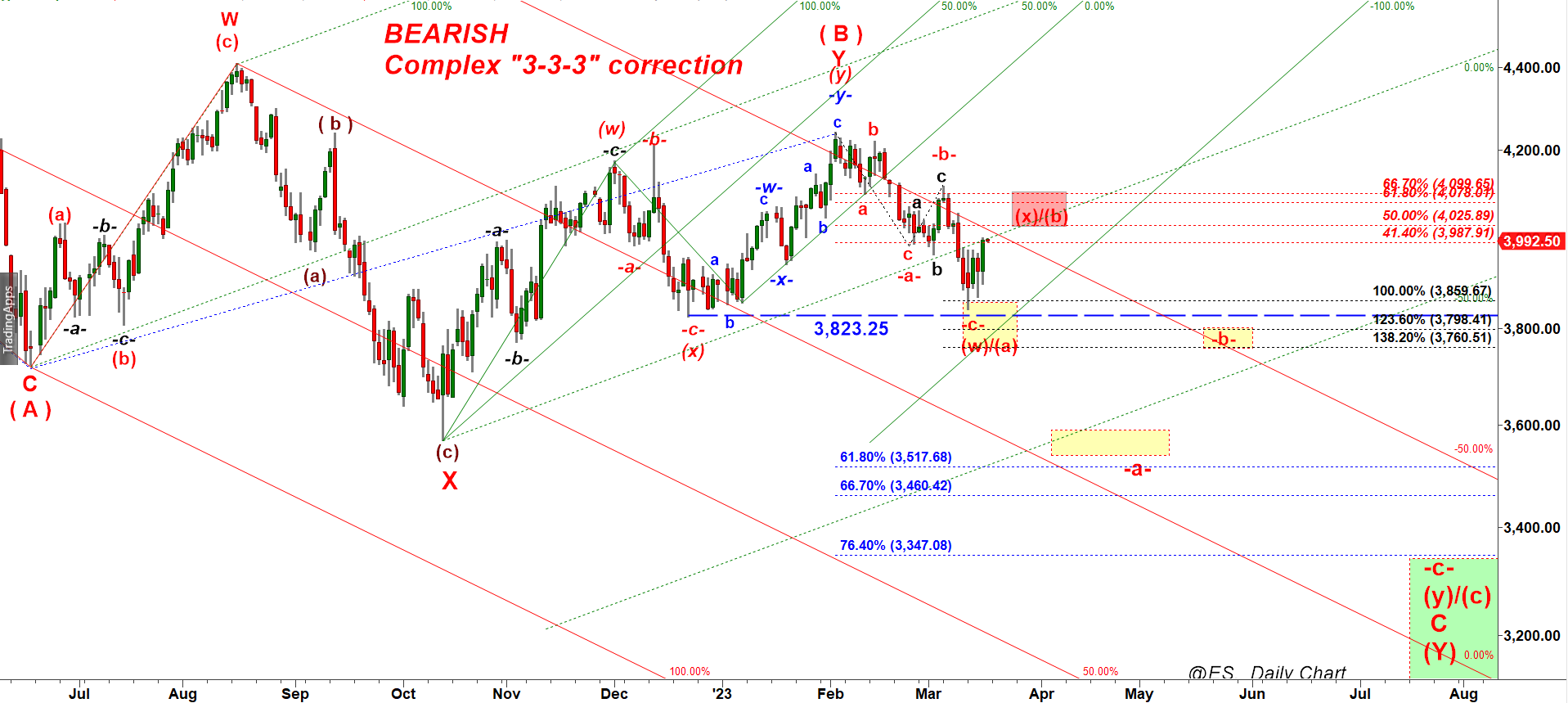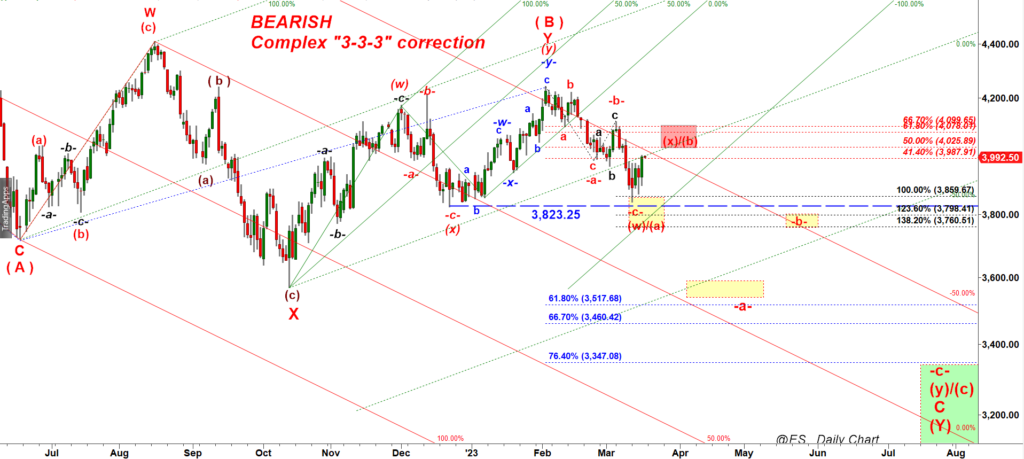 I believe this move up is a corrective bounce that should be followed by another leg down.
Now let's zoom-in to a 30 min chart:


We got a very clean -w-x-y- up bounce into resistance of 500 MA on 30 min. 3,997 is 100% ext of the first leg up labelled -w- up. Bears got a decent short setup for a bearish turn around and for a start of a new leg down.